You want to go buy a dressing table and you don't know where to start? This is the usual problem of people who are new to the business.
It's already complicated buying just regular ones but buying antique dressing tables another matter entirely. This is no easy task and people who sell them know this fact. They know that only a limited number of people know their stuff and the really rotten ones do all they can to cheat you.
Here are some of the things to know when out buying antique dressing tables.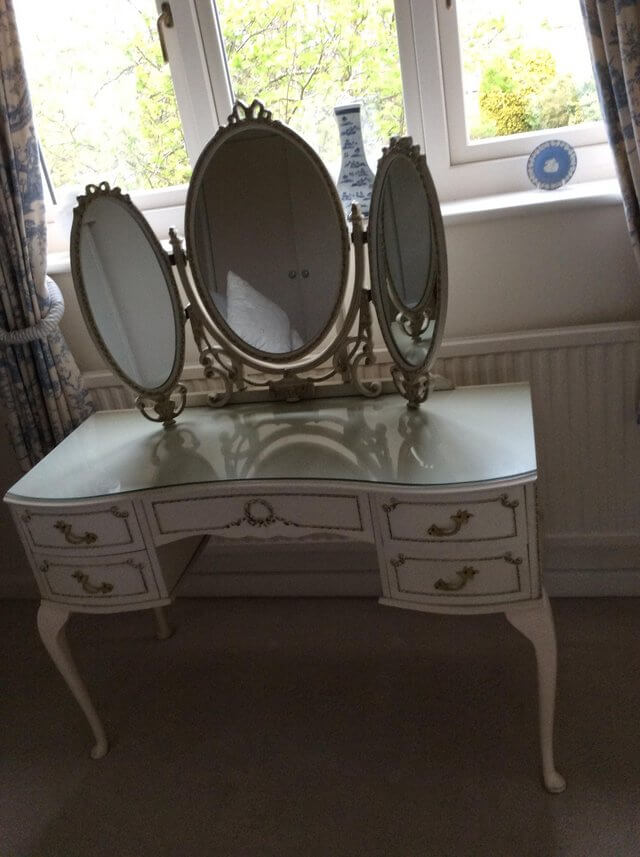 Antique Dressing Table with Mirror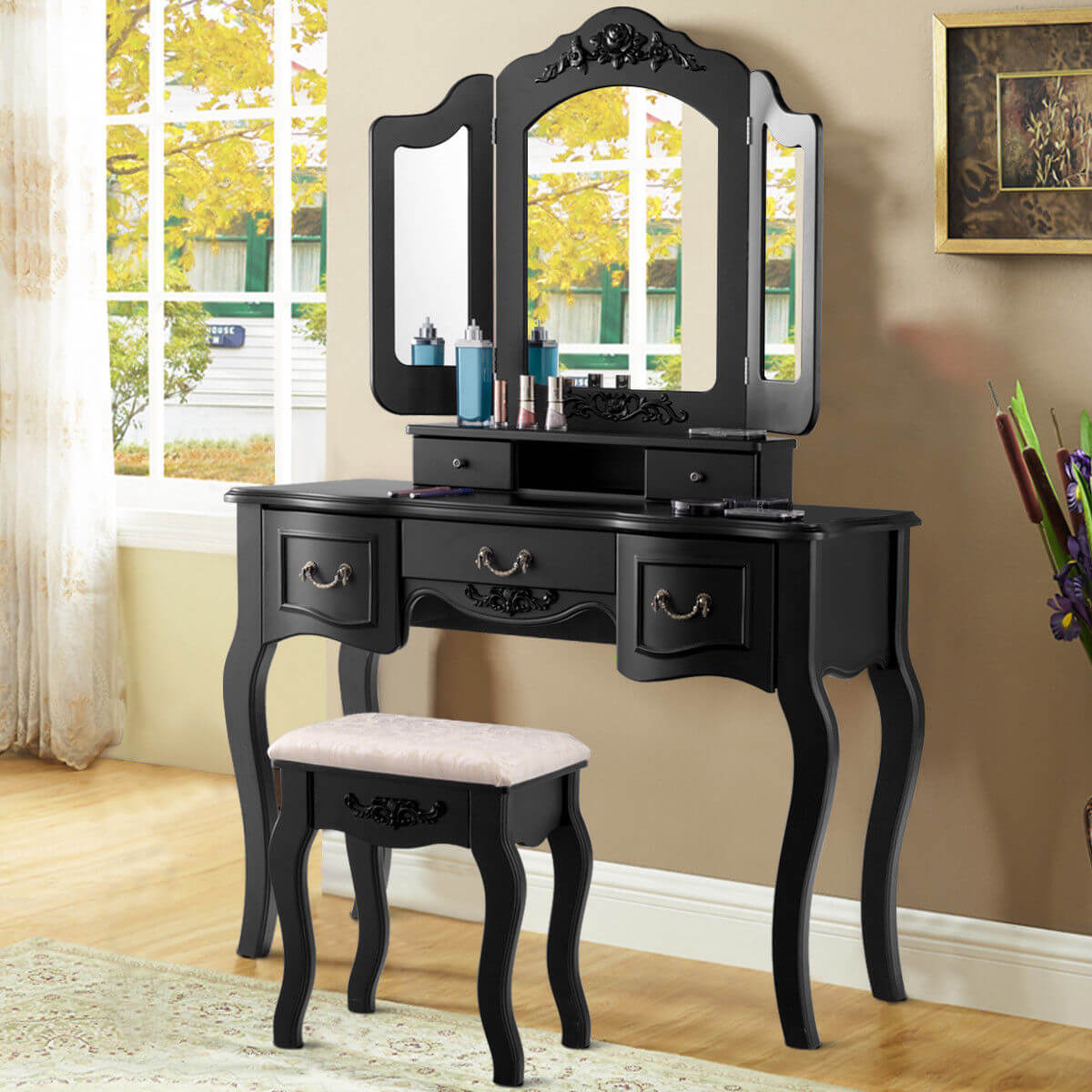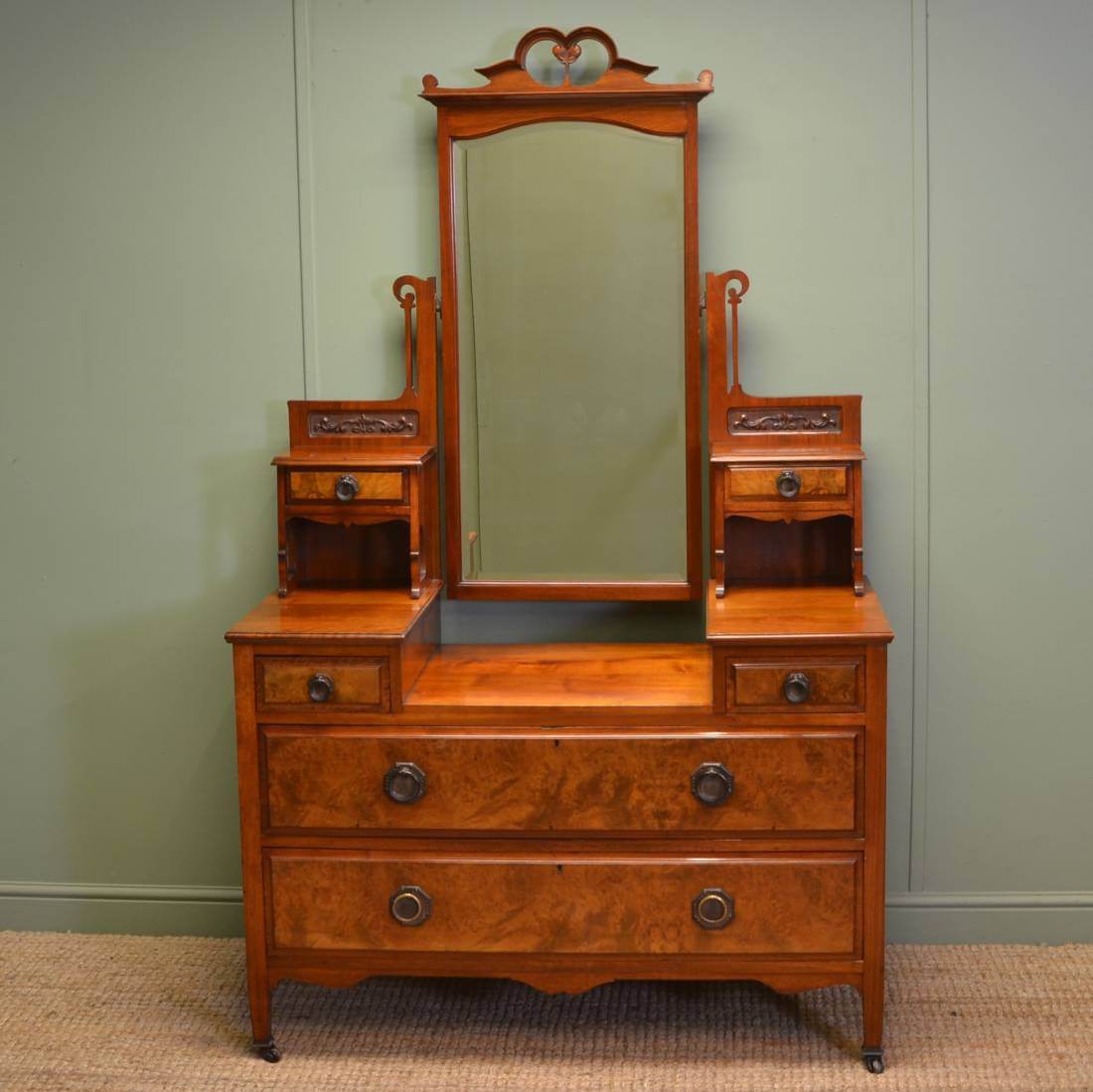 Choosing Antique Dressing tables
Examine the wood for you to know if the furniture is real antique. The wood will never lie about its age. Wood darkens and shrinks in appearance as it ages.
The kind of wood will be an indicator of its age. Walnut was a famous raw material during the early 1700, mahogany during the mid-18th century, oak just before 1700 and up to present.
Dressing tables made out of the typical plywood and particle board will never be antiques since these materials were not used before the 20th century.
Inspect the nails used in the assembly of the table. Rose head nails were utilized in the 1700, cut nails during the late 1700ss and 1800s. Staples are indicators of modern dressing table construction.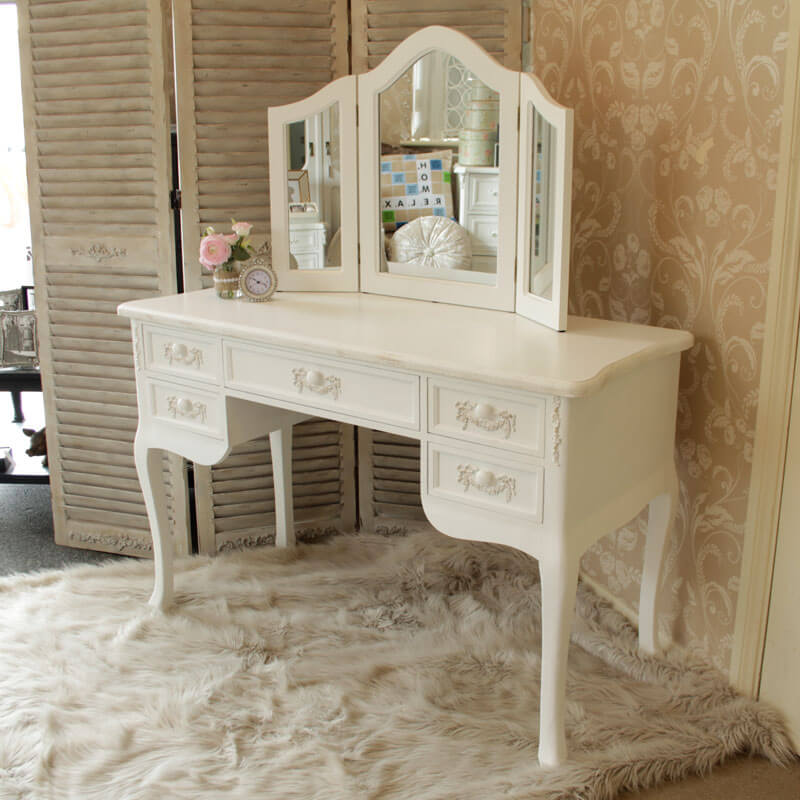 Antique Pine Dressing Table Ideas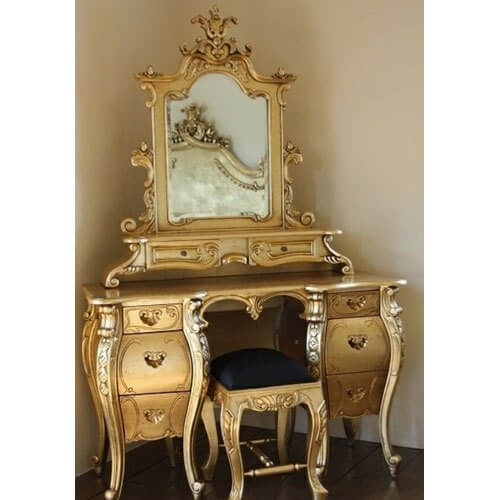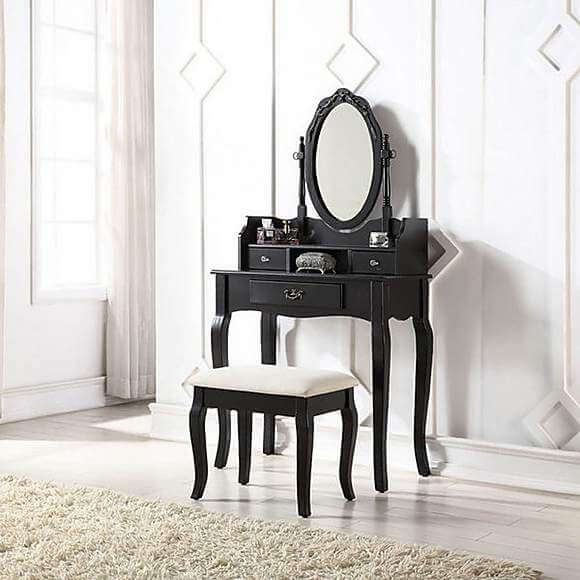 Antique Oak Dressing Table Mirror
Decide where you want to put that item when you buy it and make space for it. Some buyers have this nasty tendency of buying things that they don't really have a place for. That's okay when you plan on selling or giving away the items that you don't need anymore but when you don't really plan this out then you might have a problem with over decoration and simply too much stuff in your home.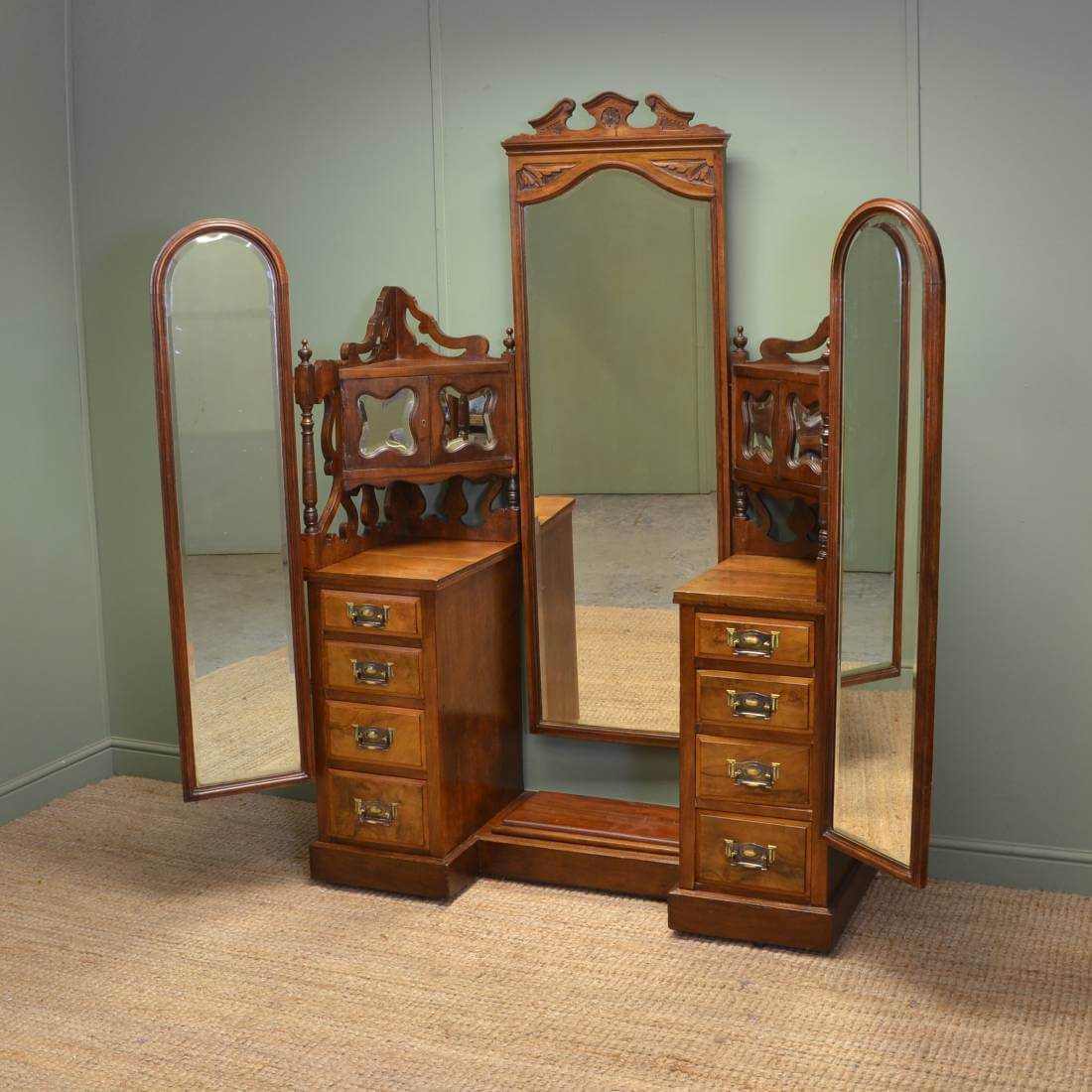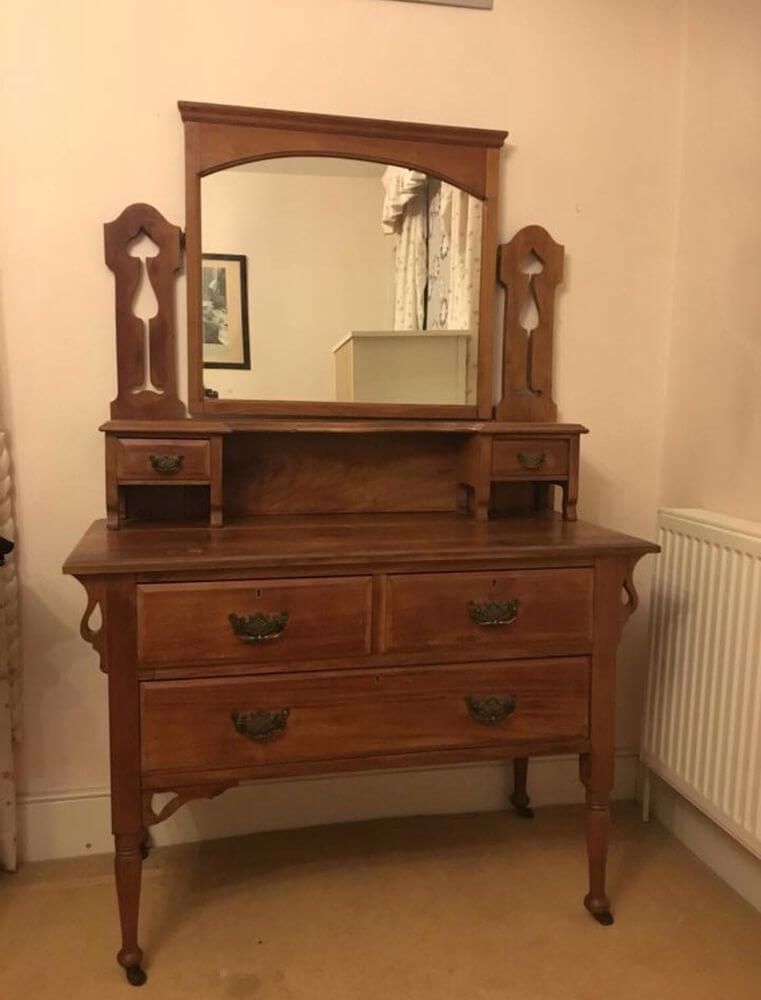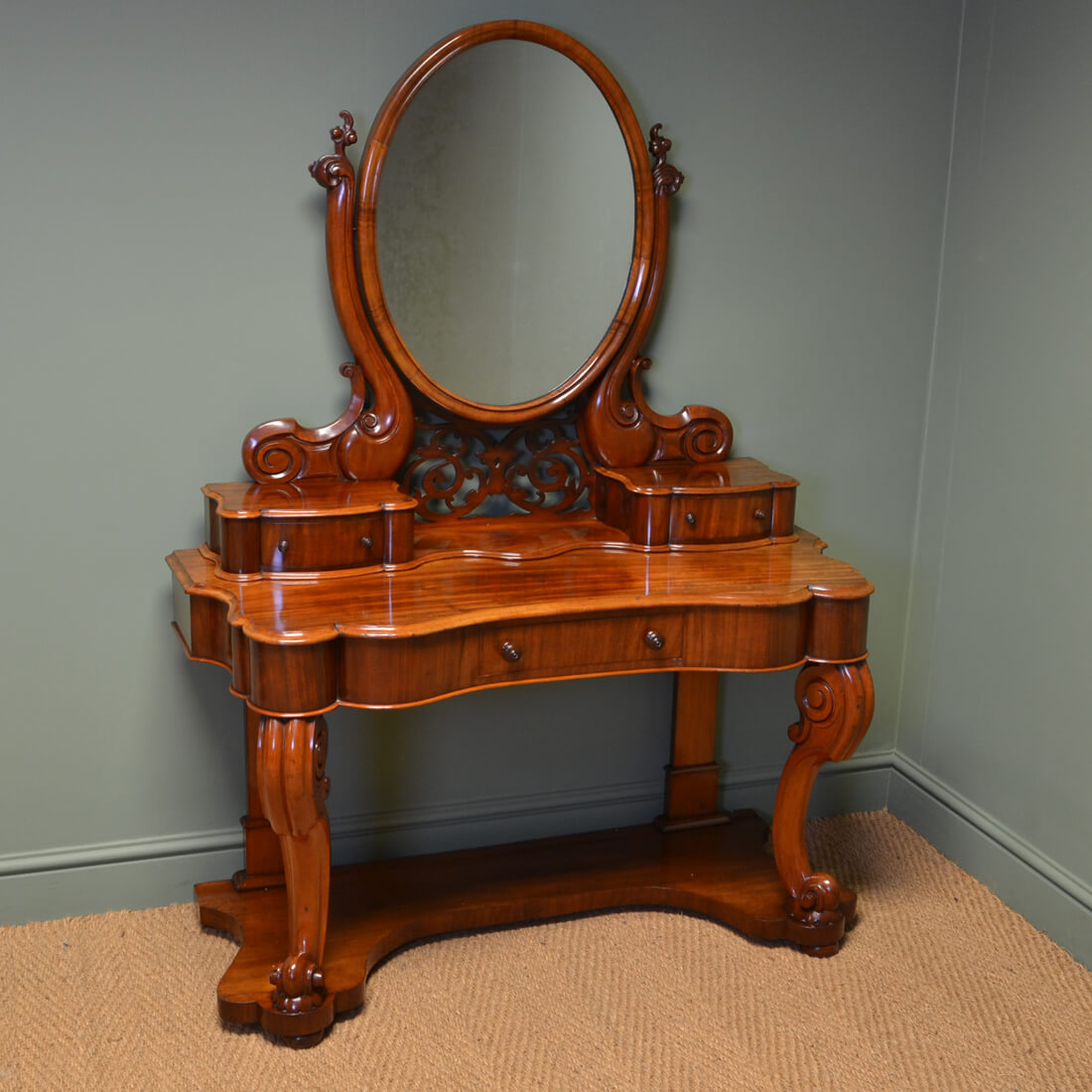 When buying antique dressing tables it is important that you know your stuff or you know someone you trust that do know this stuff. There are a lot of scammers and con artists there that will cheat you and your only protection is to know about the things you want. If you don't know anyone who knows about antiques, then learn as much as you can about them. Don't get caught by these smooth talkers because they will take your money and knowledge will be the only protection you have.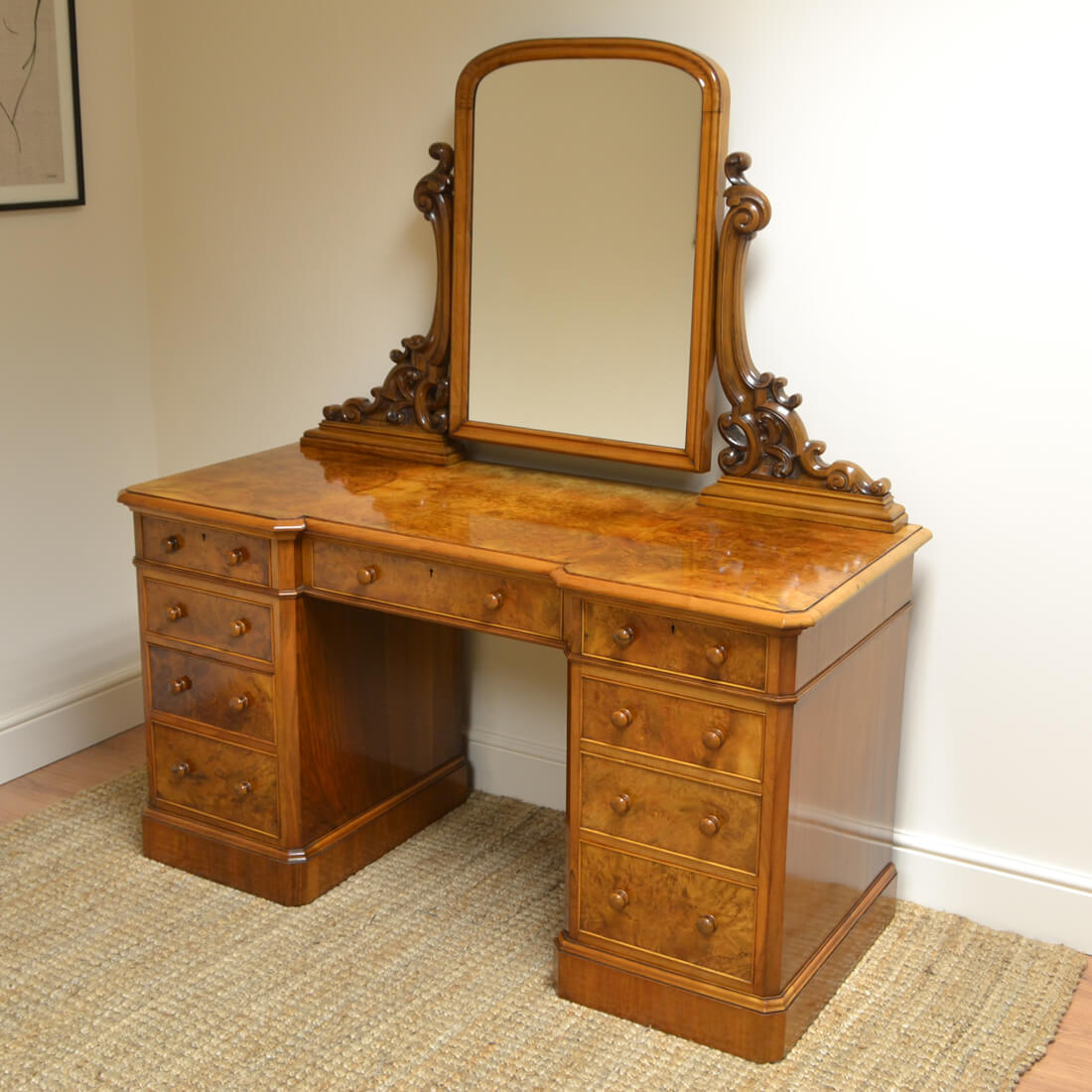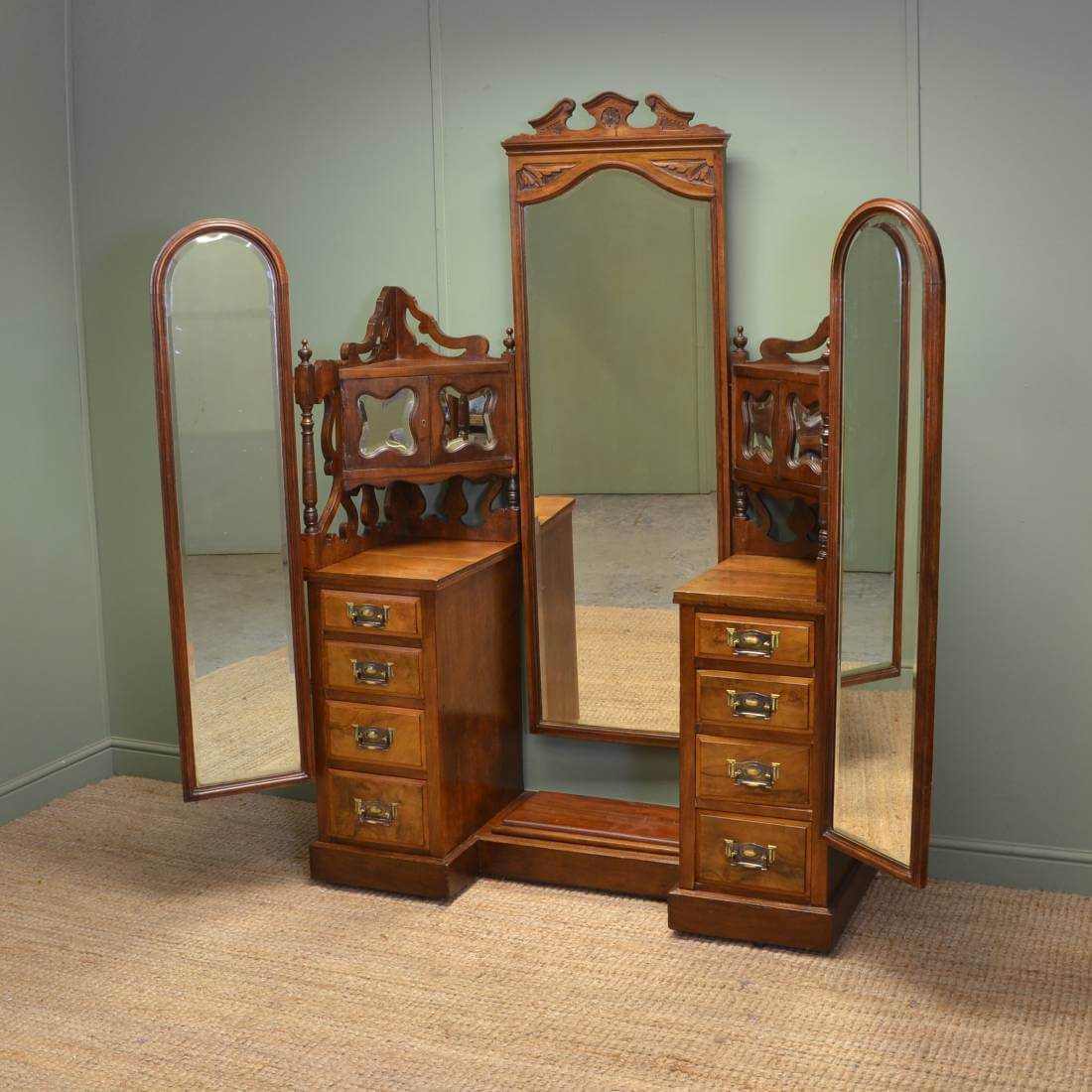 Aesthetics is always a part of a decision whenever thinking of a purchase. Look at your home and the item that you want to buy. If you're planning on redecorating then any item will do but if you don't plan on changing anything just yet, you should choose something that you will blend nicely with your other things.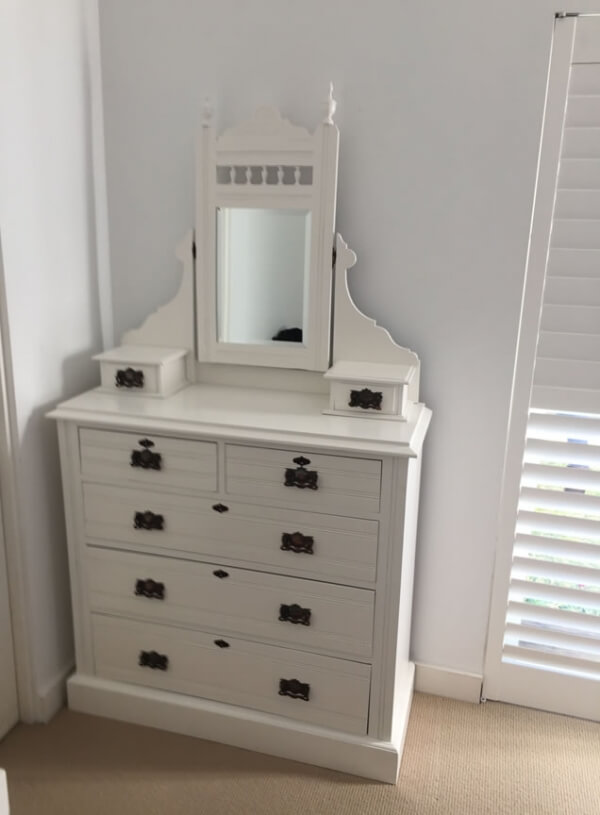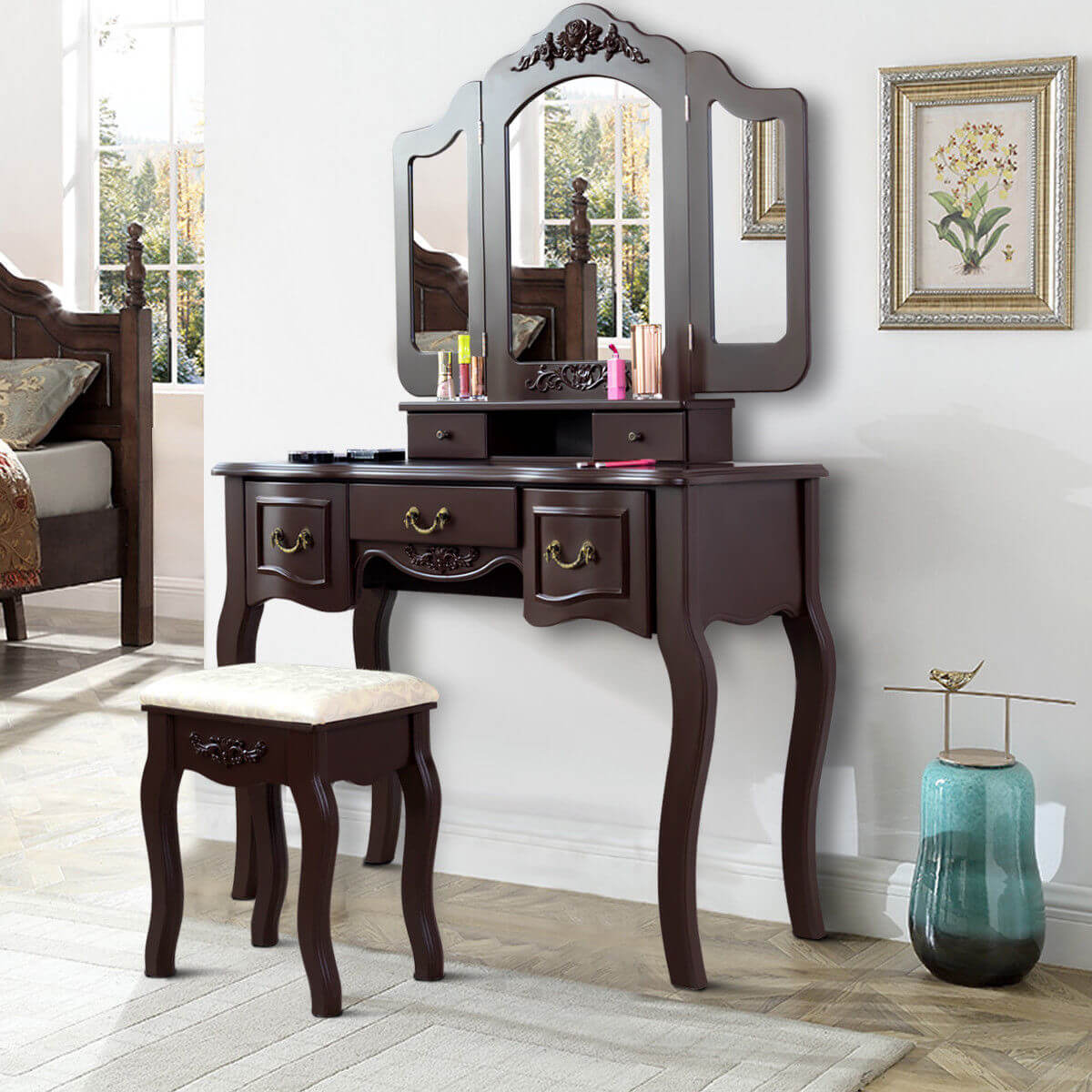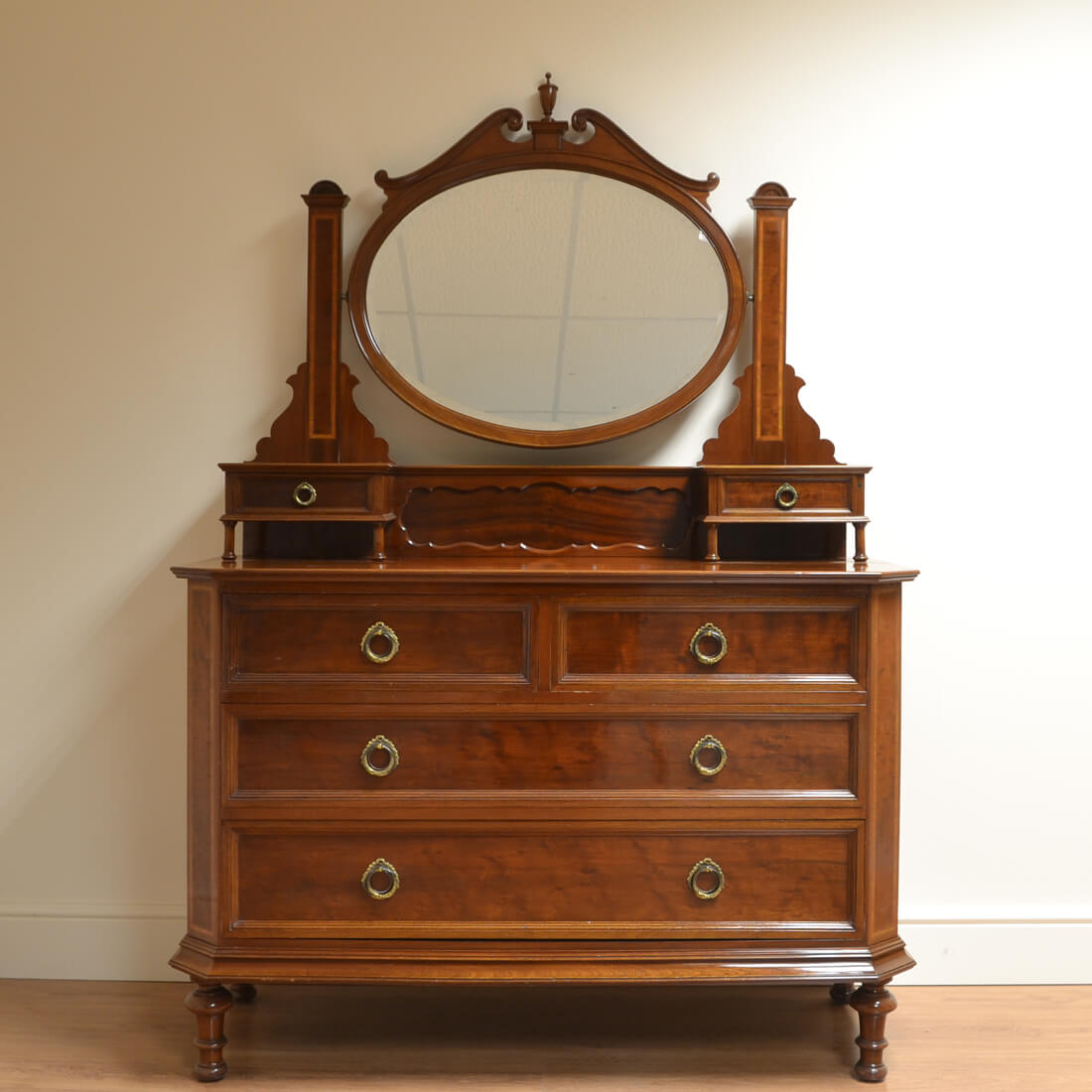 When all things are said and done, congratulations! You now have your new dressing table. Enjoy!
Buying antiques is never an easy task. There are a lot of things to be aware of when buying antiques of any kind. With the dire economic meltdown, there are things like scams, authenticity and price to keep an eye out for when out buying these kinds of items. There are a lot of people who want to take advantage of other people to be able to get what they want. You should always be aware of this fact and act accordingly especially when you are dealing with people you don't know. Be trusting but still be cautious. You will never want your money to be wasted.