Wedding decorations are always attractive because they can explain the theme of the wedding, but at the same time, it is pretty hectic to choose the best decorations. The wedding venue is also essential for getting the best decorations because, for outdoor weddings, you have to make different arrangements compared to indoor wedding events.
Gazebo wedding decorations are trending in the UK because they can give a historical view of the wedding venue. Gazebos have been used for centuries for various purposes, so if you are thinking of classical ideas for wedding decorations, they are best. Here you will get a few ideas about the best gazebo wedding decor ideas for 2023 UK so go through the whole article.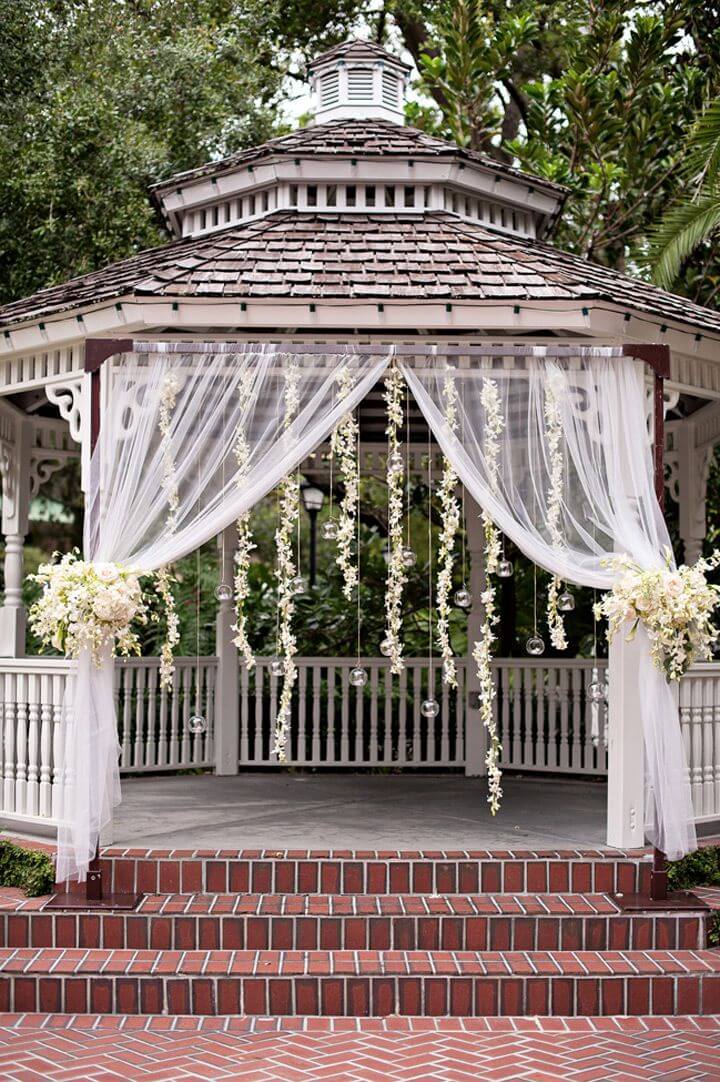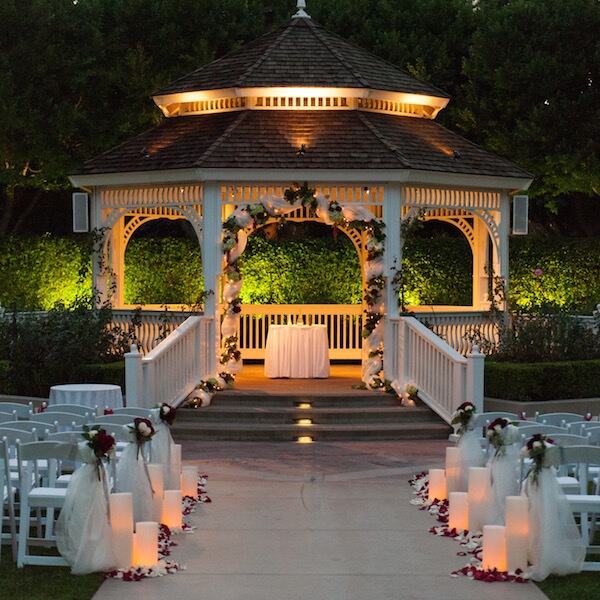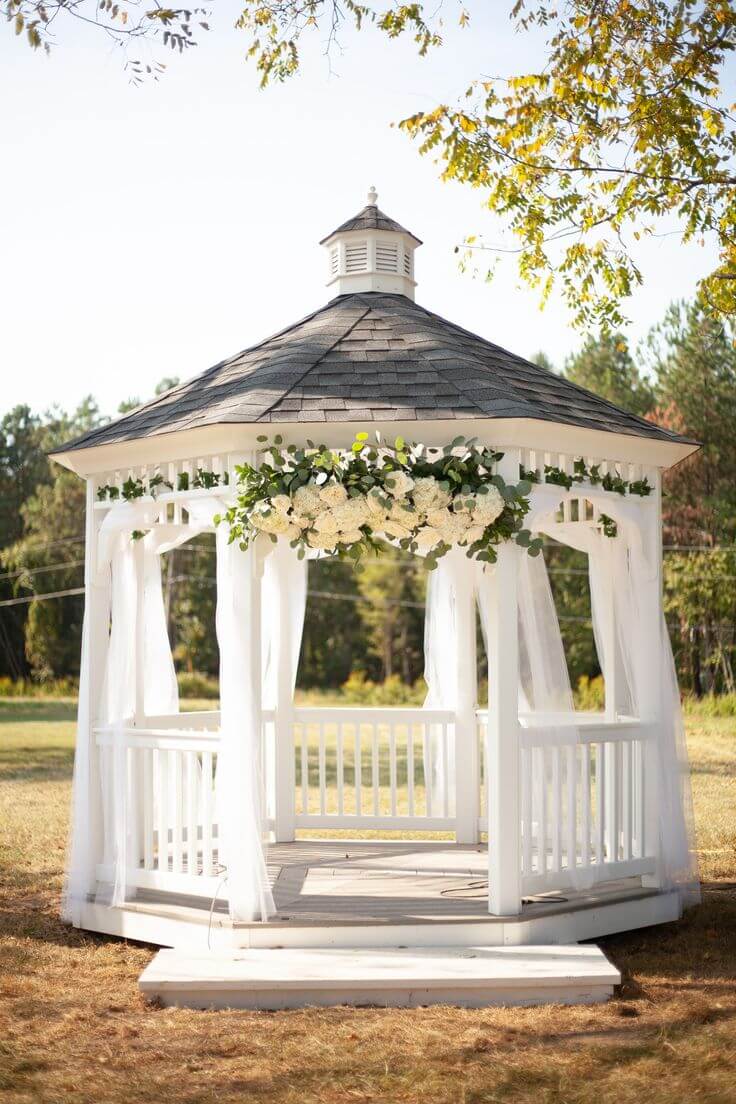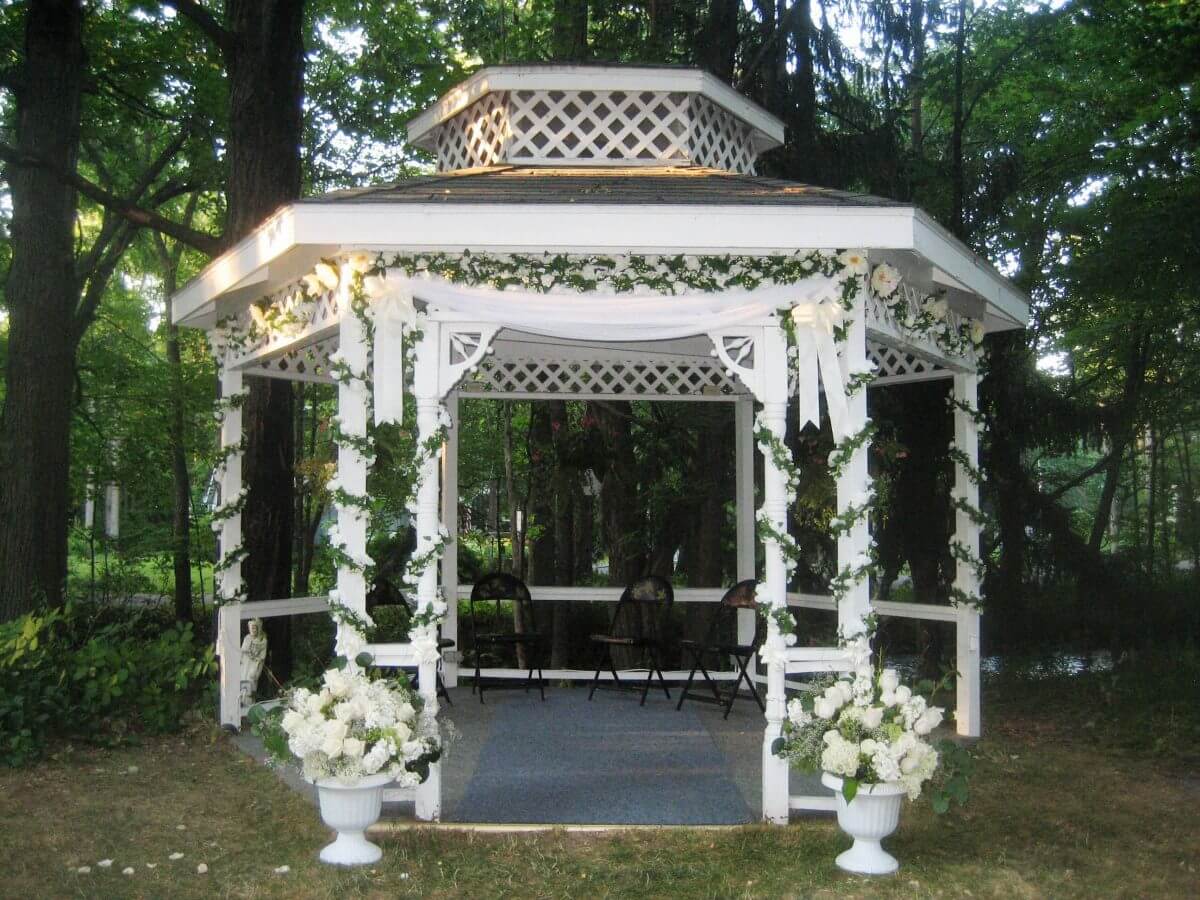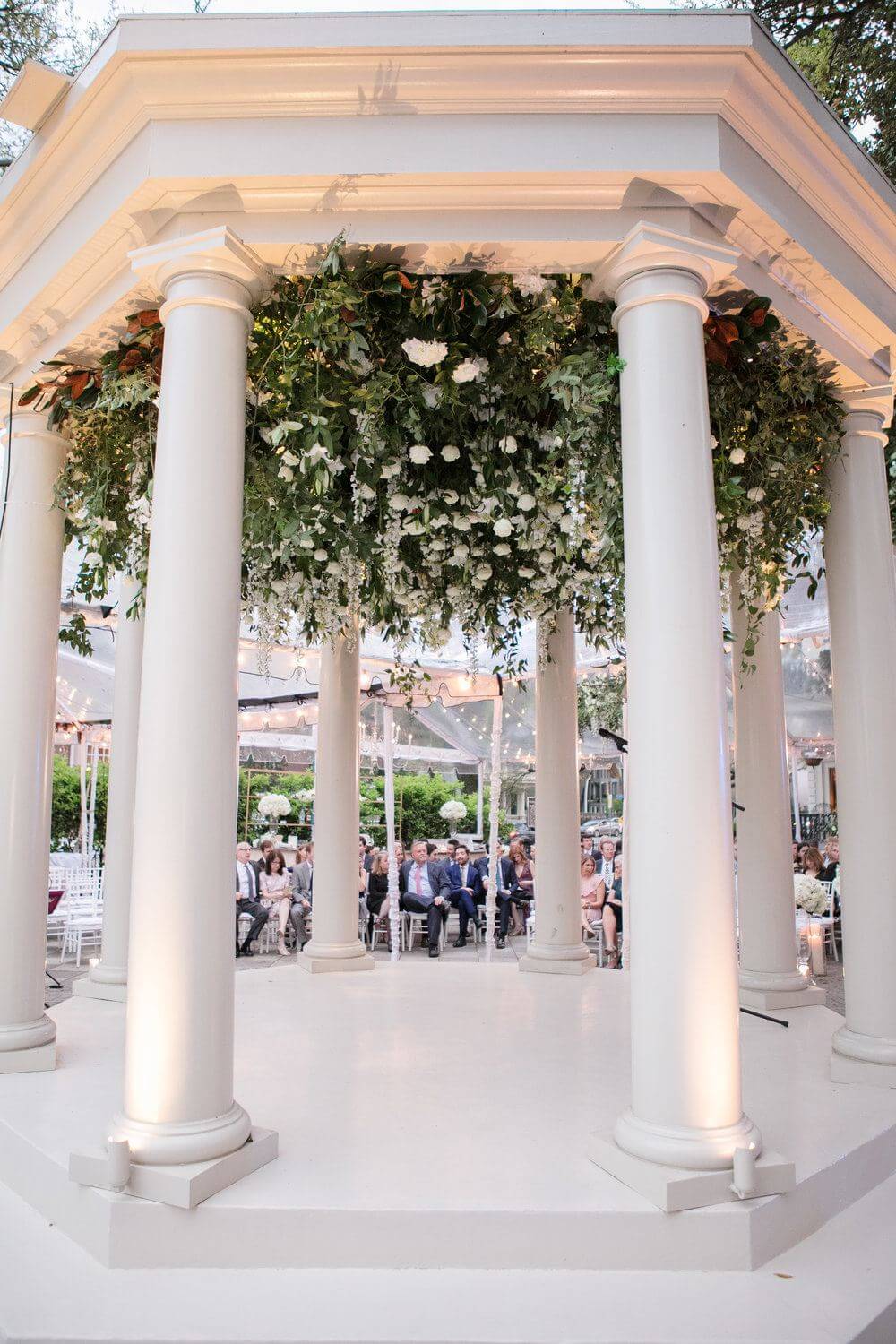 Outdoor Gazebo Wedding Décor
Gazebo wedding décor is an excellent choice for outdoor weddings because it is attractive and economical at the same time. You don't have to spend a lot of budget on decorating a gazebo for the wedding ceremony. Gazebos look stylish and capable of adding more beauty to your wedding decorations. You can go for the following outdoor gazebo wedding decorations.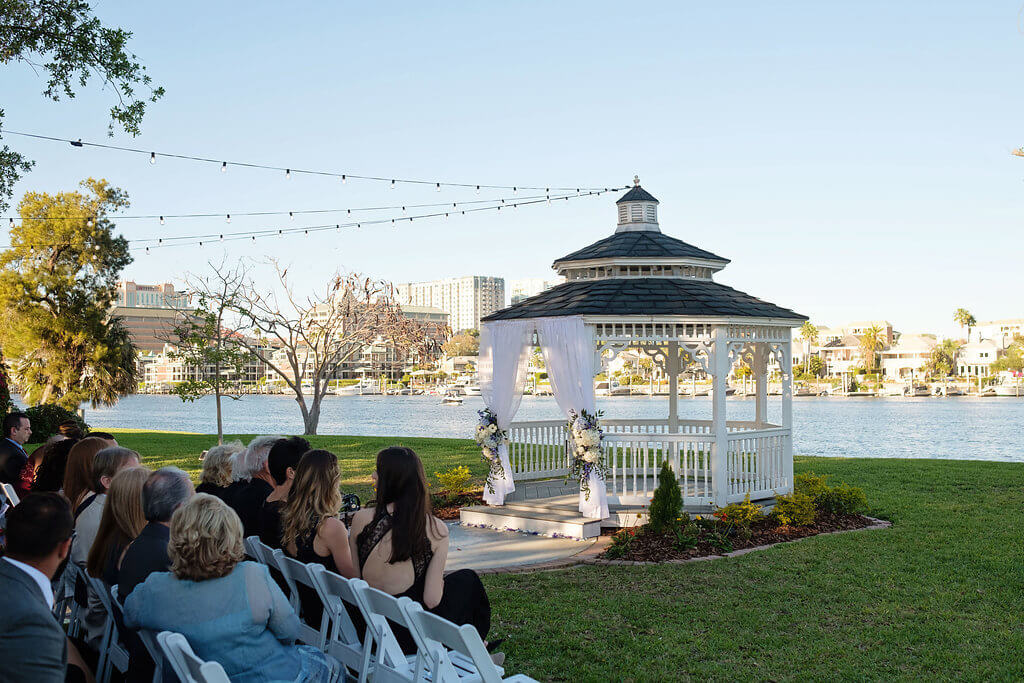 Floral arrangements 
A gazebo in the garden gives a more thematic look, so if you decorate a gazebo for an outdoor wedding, making some floral arrangements at the pavilion's entrance and around all pillars will be a classic choice. Flowers will add a more romantic appearance to the wedding venue and are equally suitable for all weathers.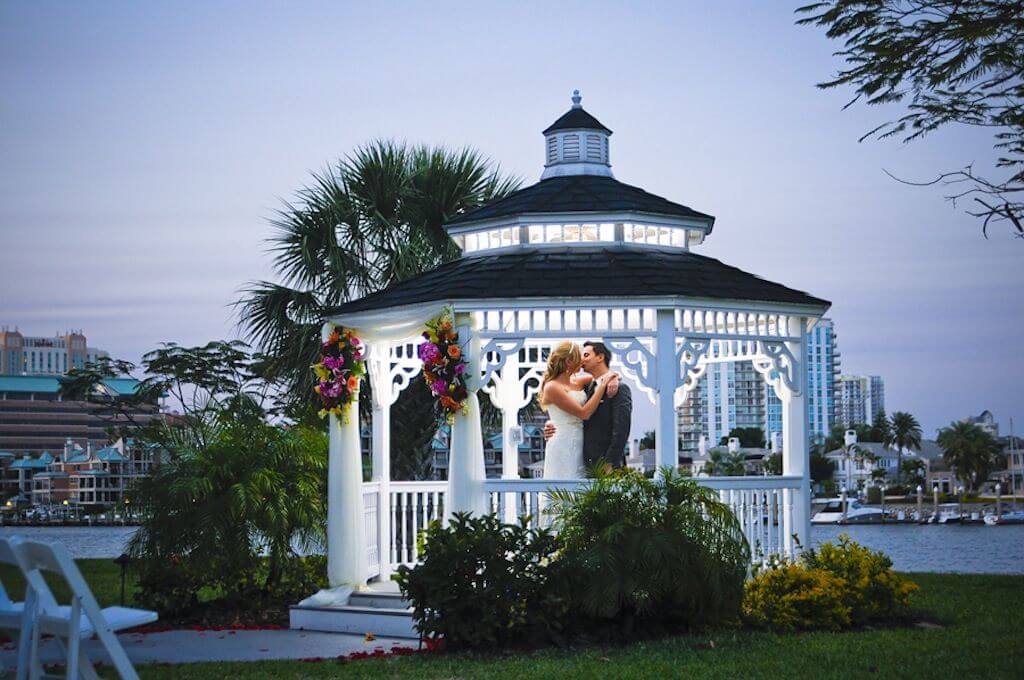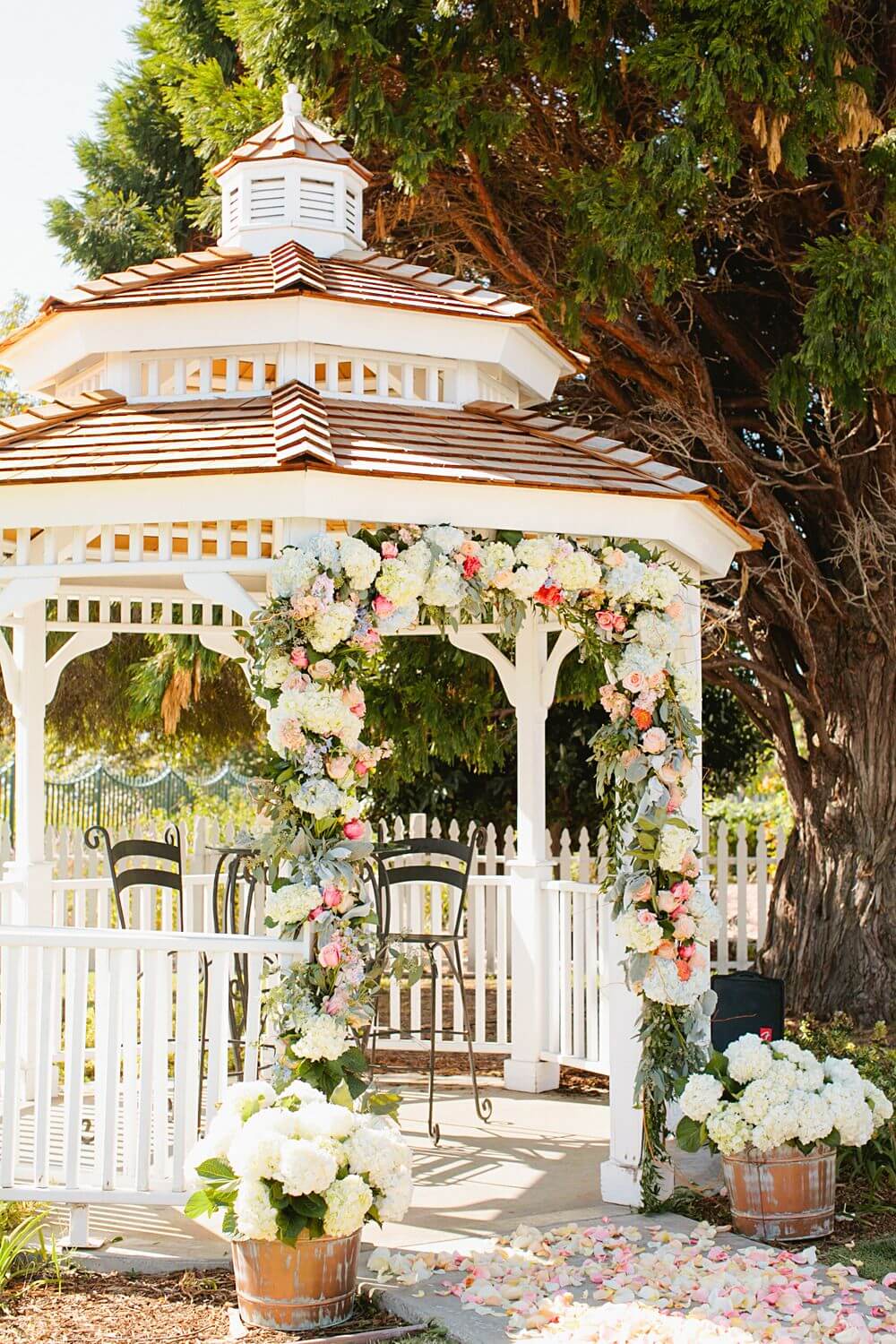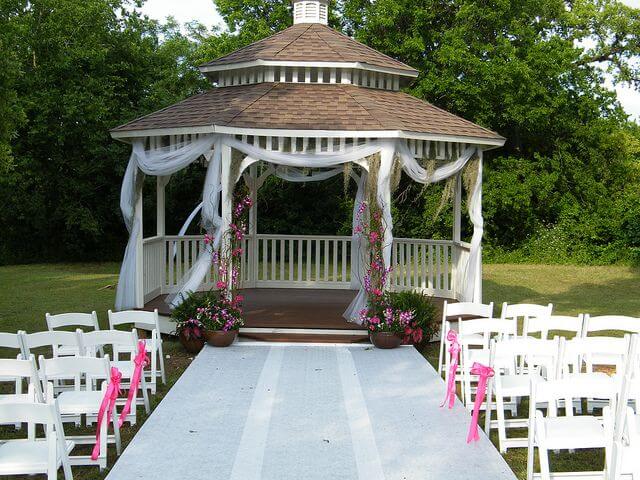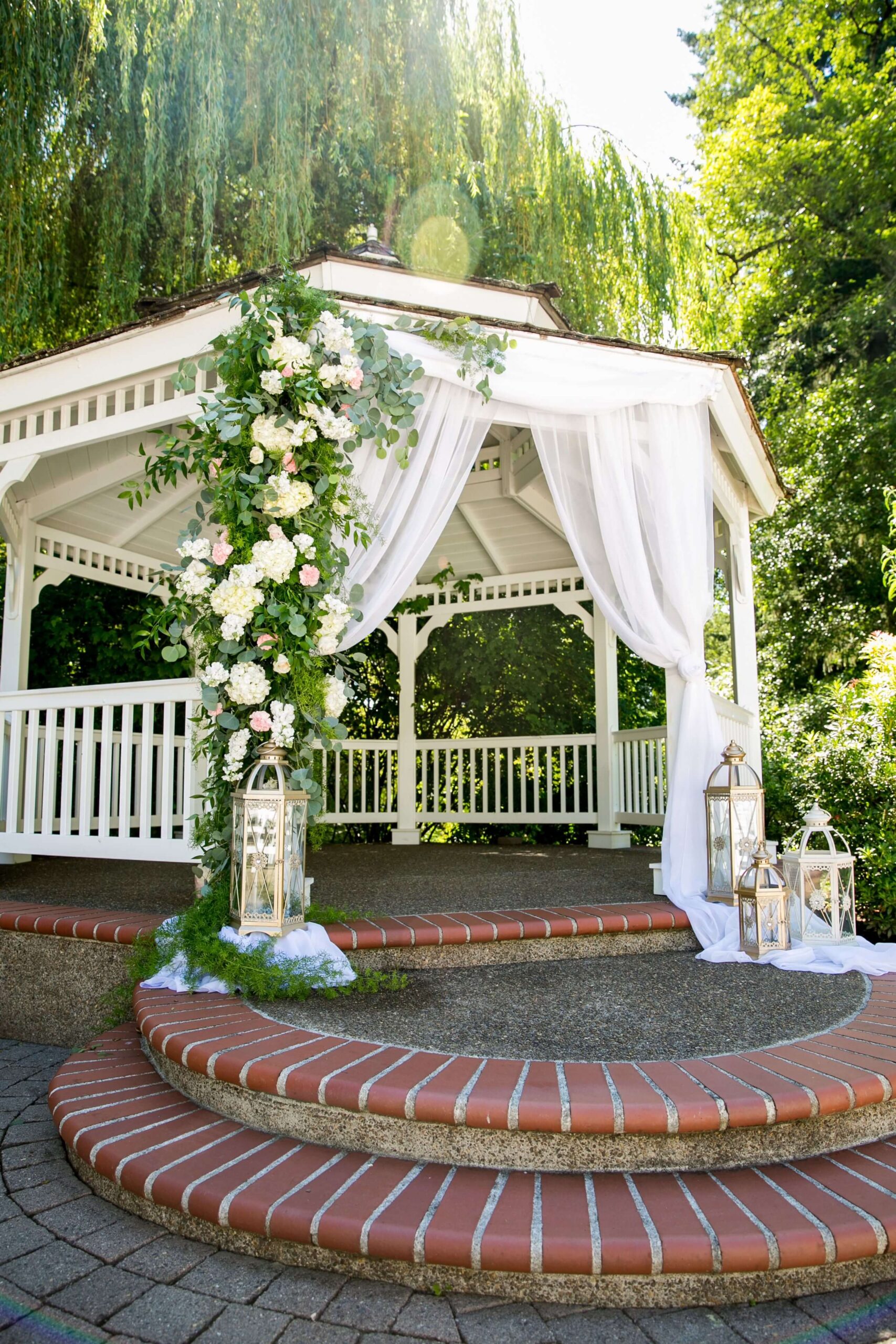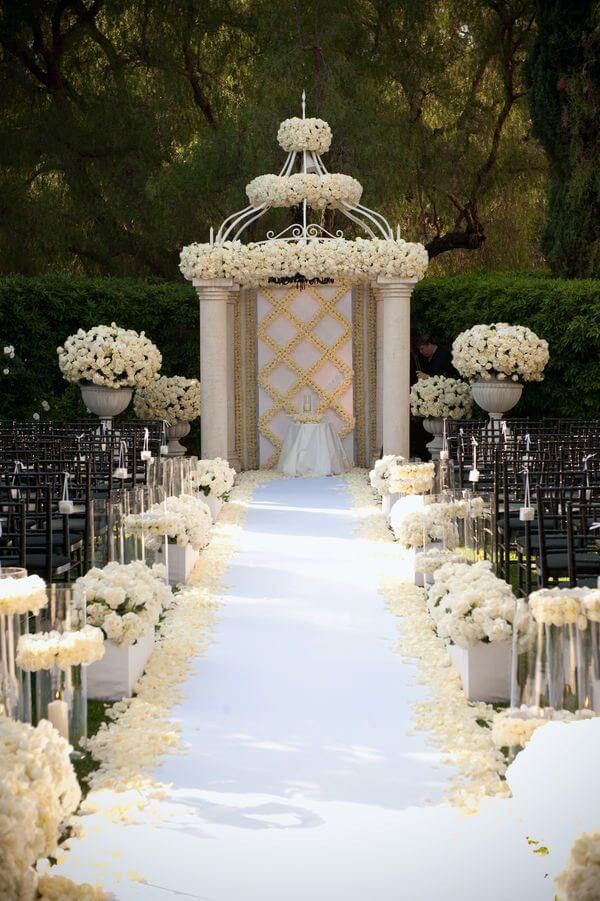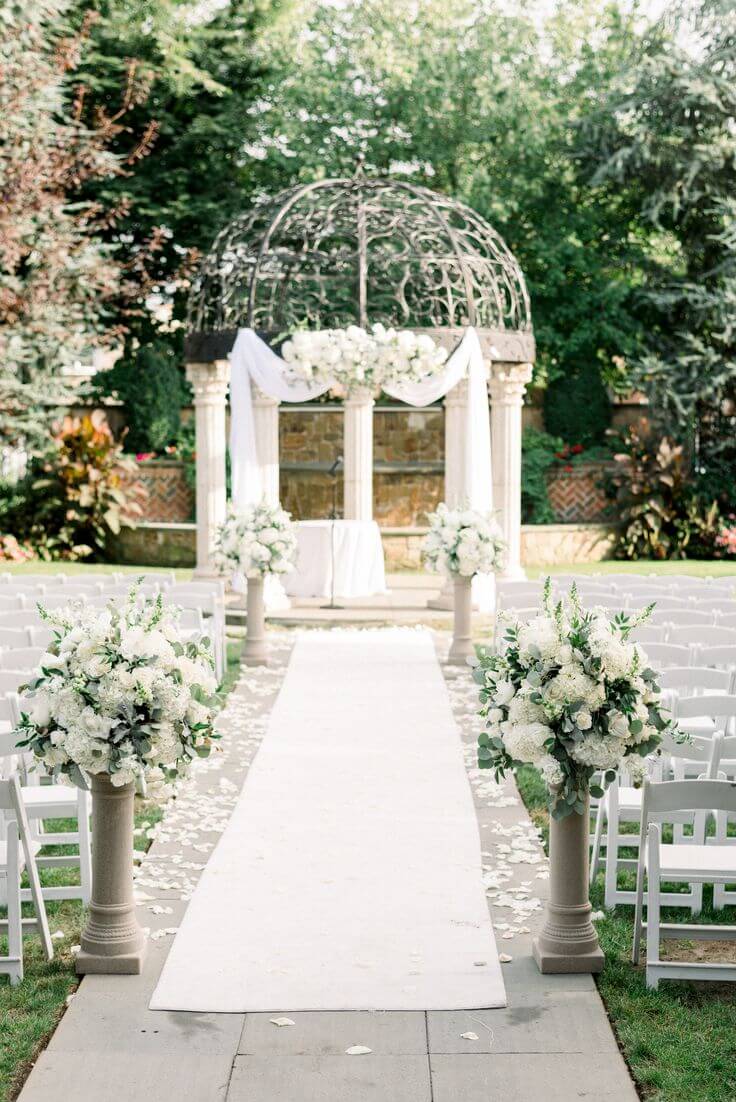 Hanging Lantern
Attractive lighting arrangements are essential in weddings, and if you are going to arrange an outdoor gazebo wedding, you should think extra. Hanging lanterns are best to decorate your wedding gazebo, especially if you are going to arrange an evening wedding event. With a combination of traditional and modern lanterns, you can make your wedding the best because it will quickly give a versatile look to the decorations.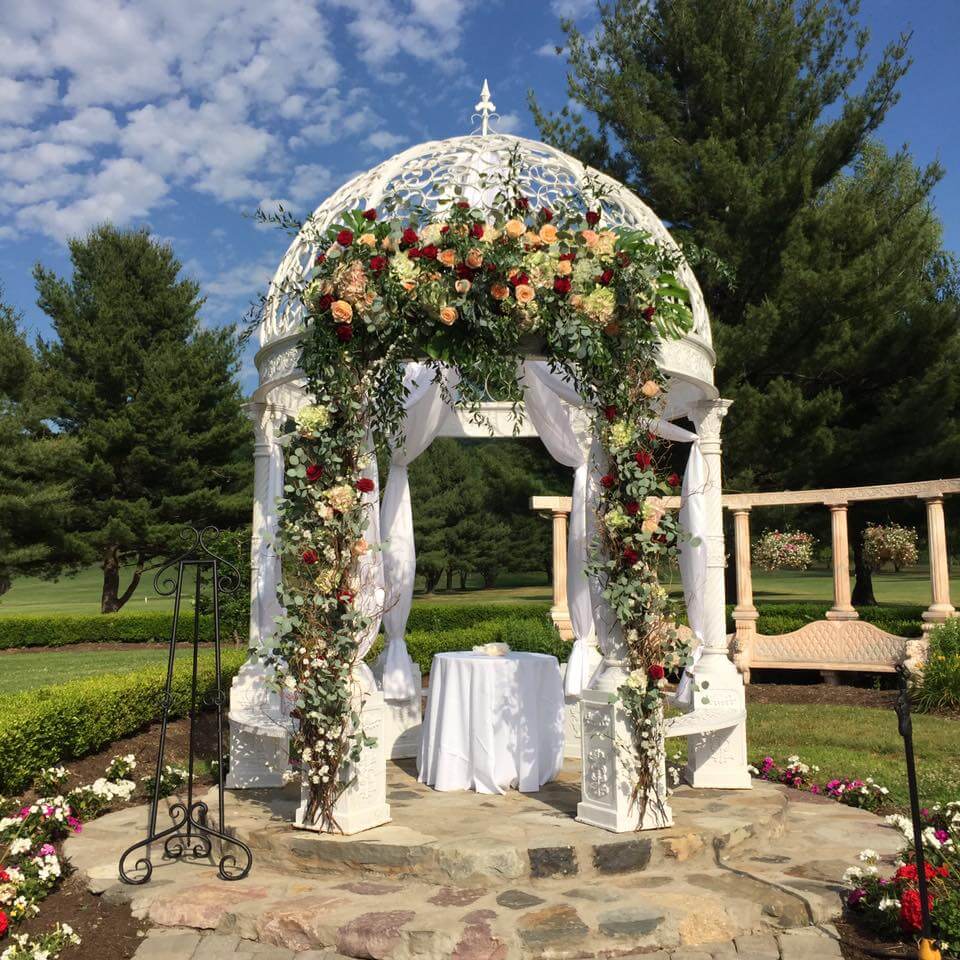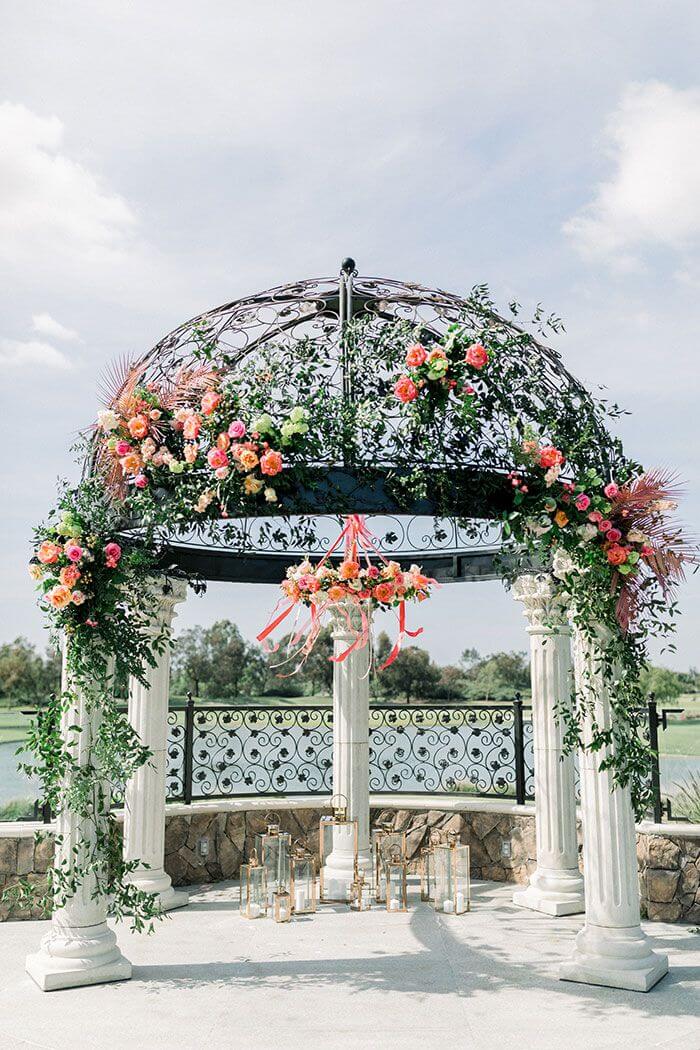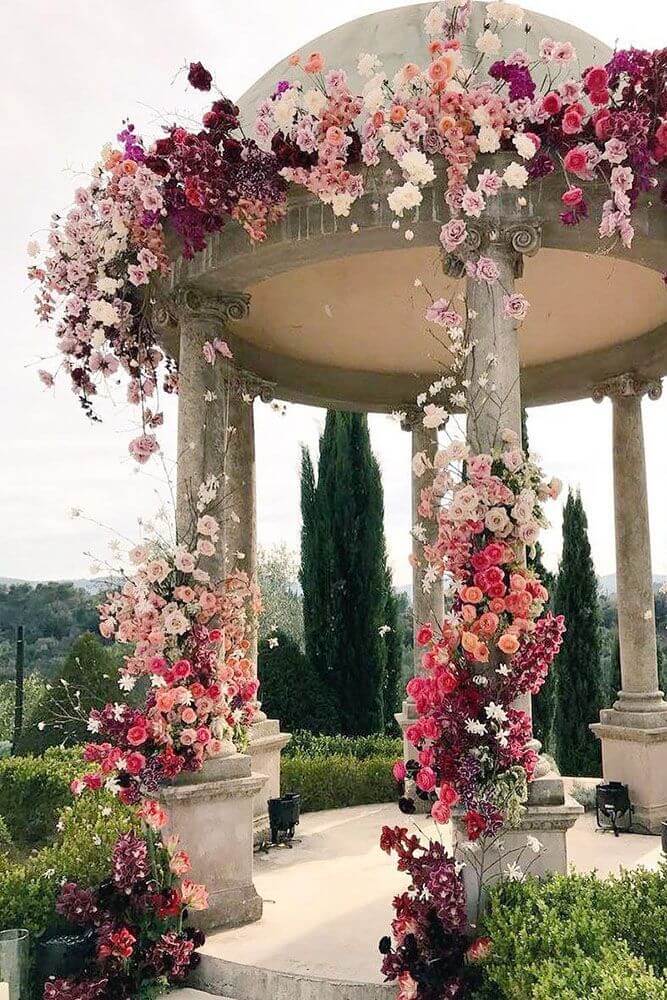 Hanging Jars
You can also think of hanging jars filled with flowers and hung as centerpieces for outdoor gazebo wedding decorations. It will also create the best spot for your wedding photography. With the help of hanging jars, you can easily decorate the gazebo at nominal expenses.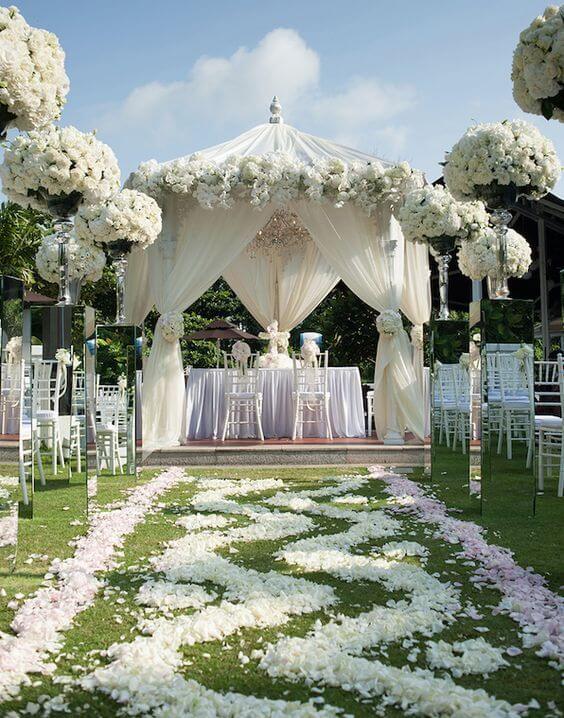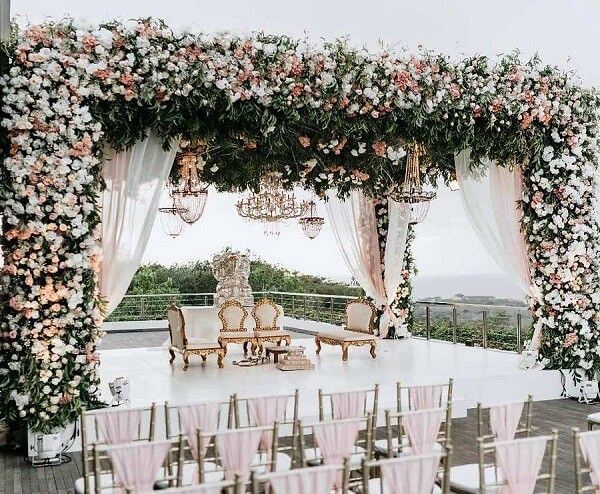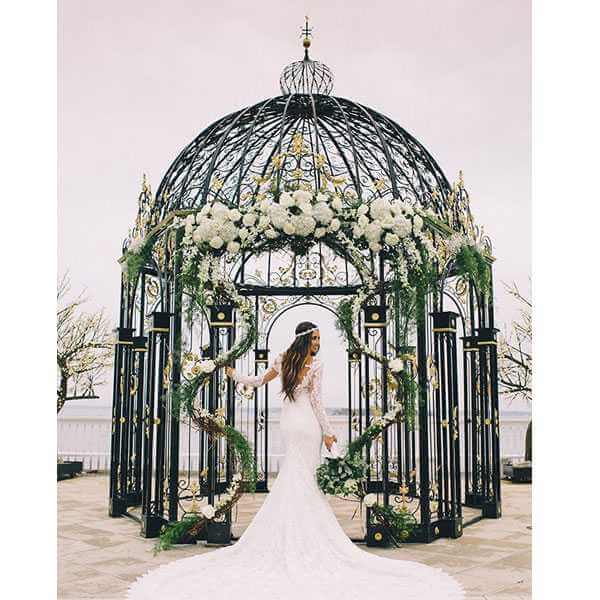 Birthday Gazebo Décor
Suppose you are arranging an outdoor party for your birthday and are looking for the most attractive décor options. In that case, we recommend you for gazebo décor as it will turn your birthday into a more attractive event.
You can decorate the gazebo with birthday balloons of different colors that will add more colors to your birthday party.
Decorate the gazebo with tiny lights, and if you are going to an evening birthday party, you can write happy birthday with the help of lights at the pavilion's entrance.
Arrange your cake-cutting ceremony under the gazebo with sitting arrangements in the garden. It will give good decoration, and you can take the best photographs for your birthday.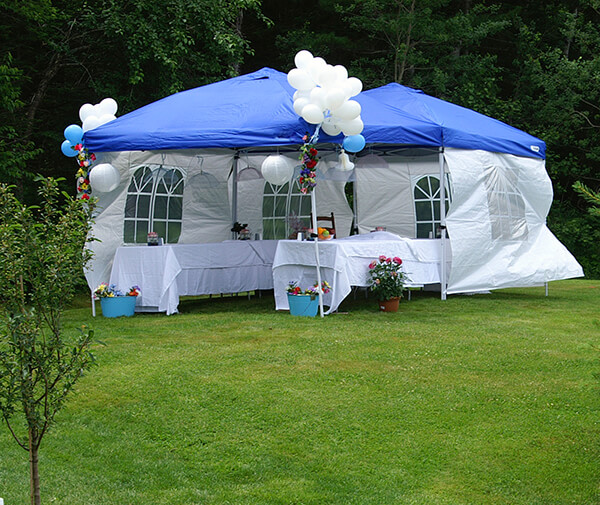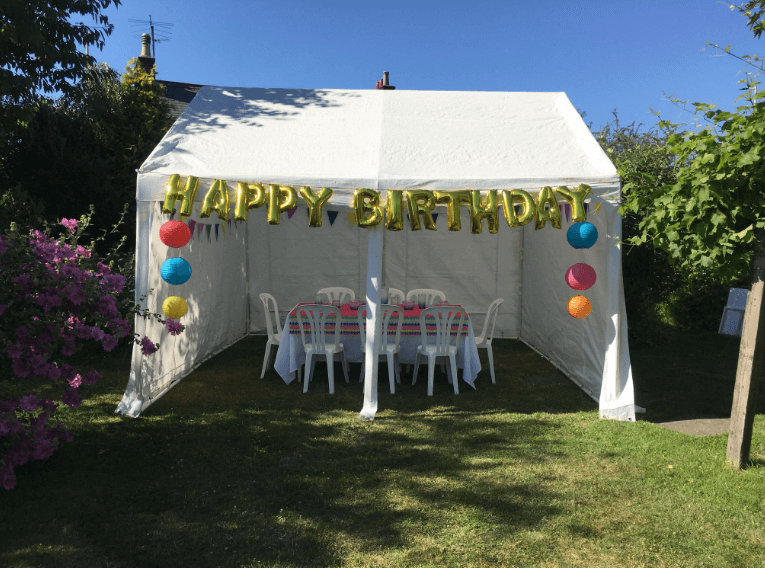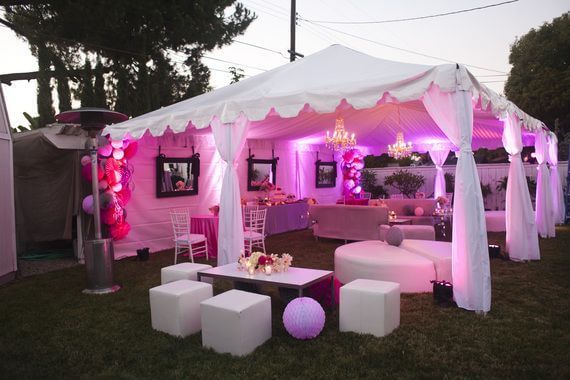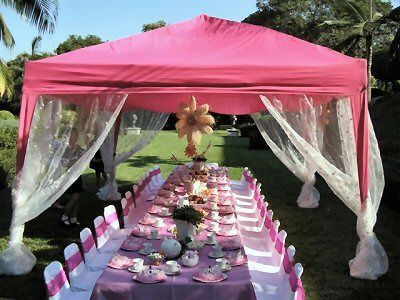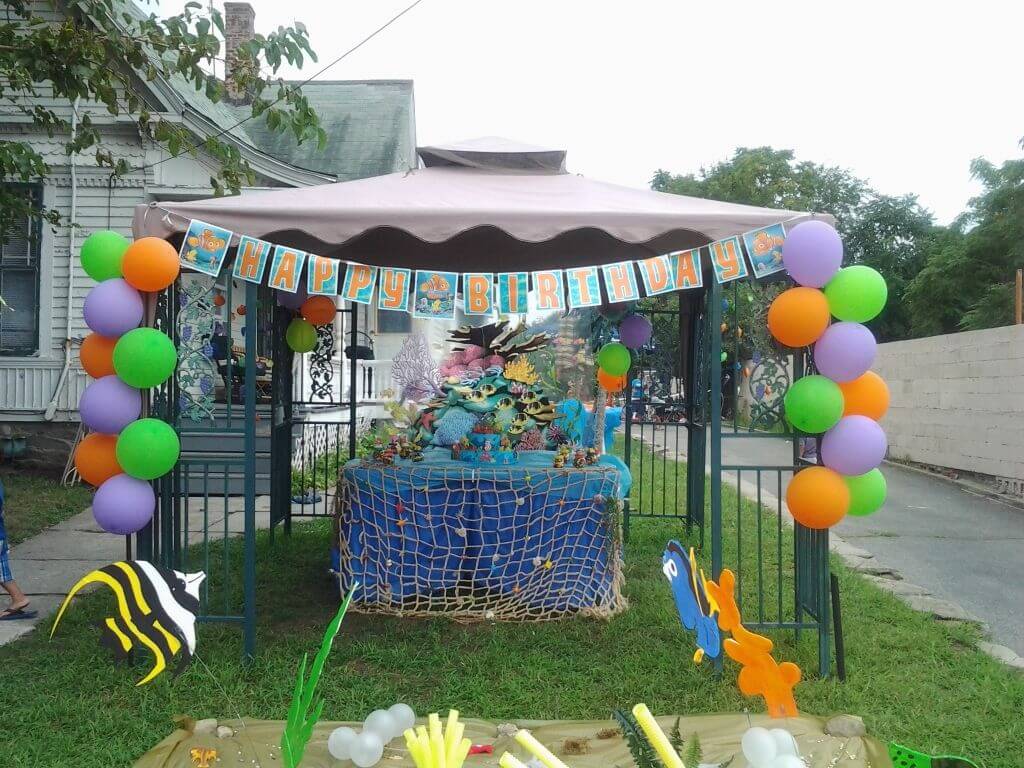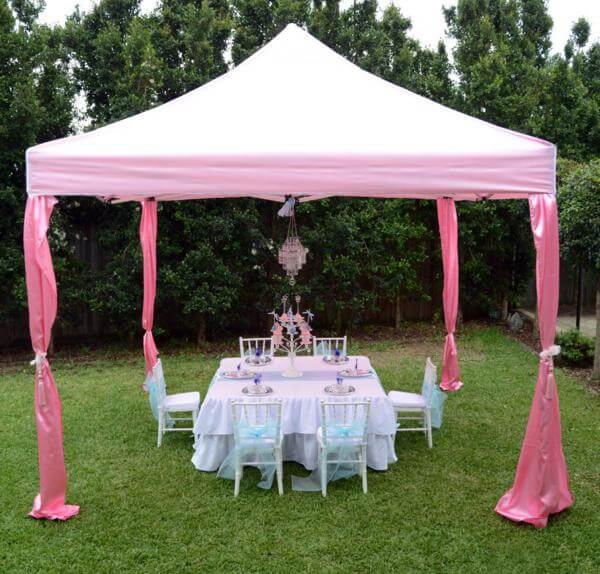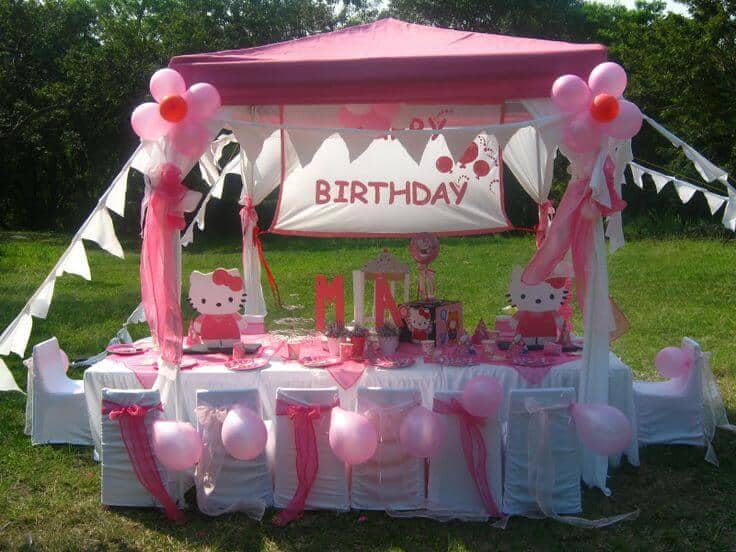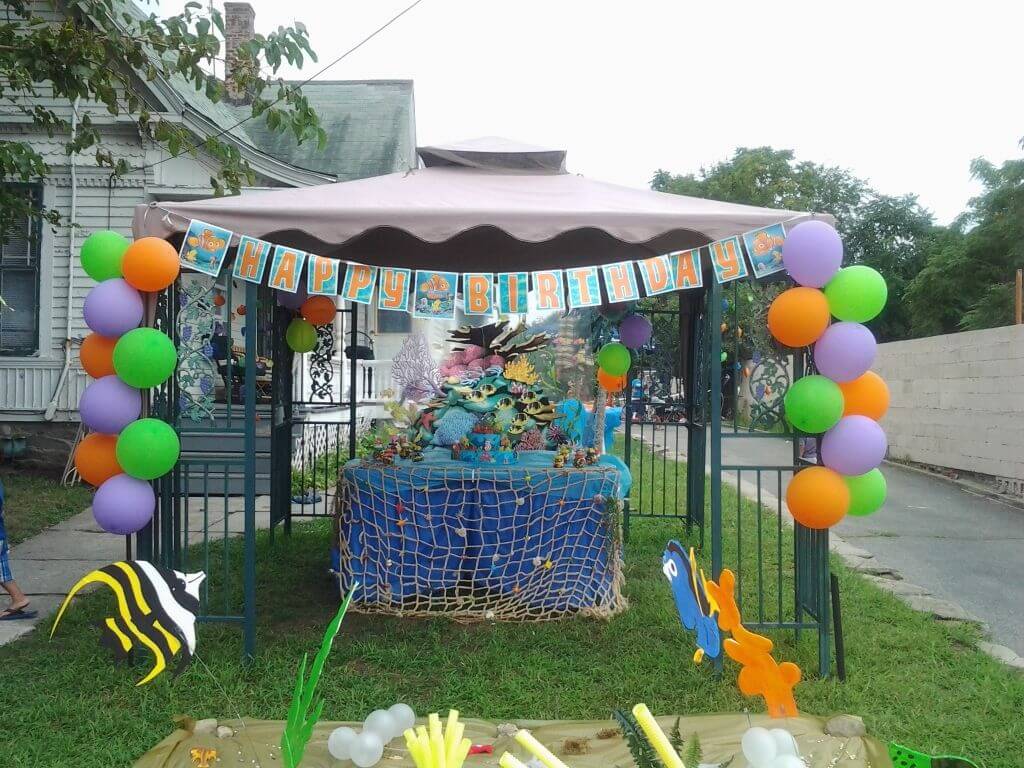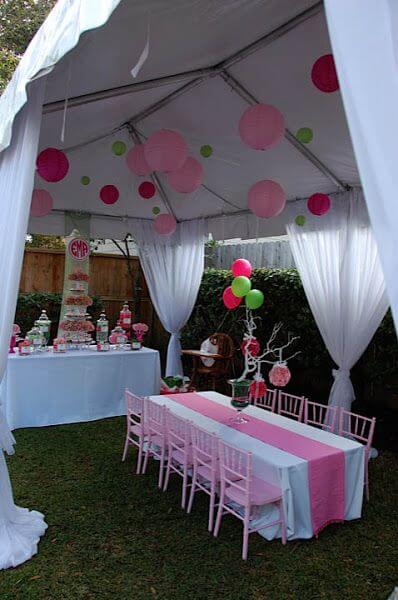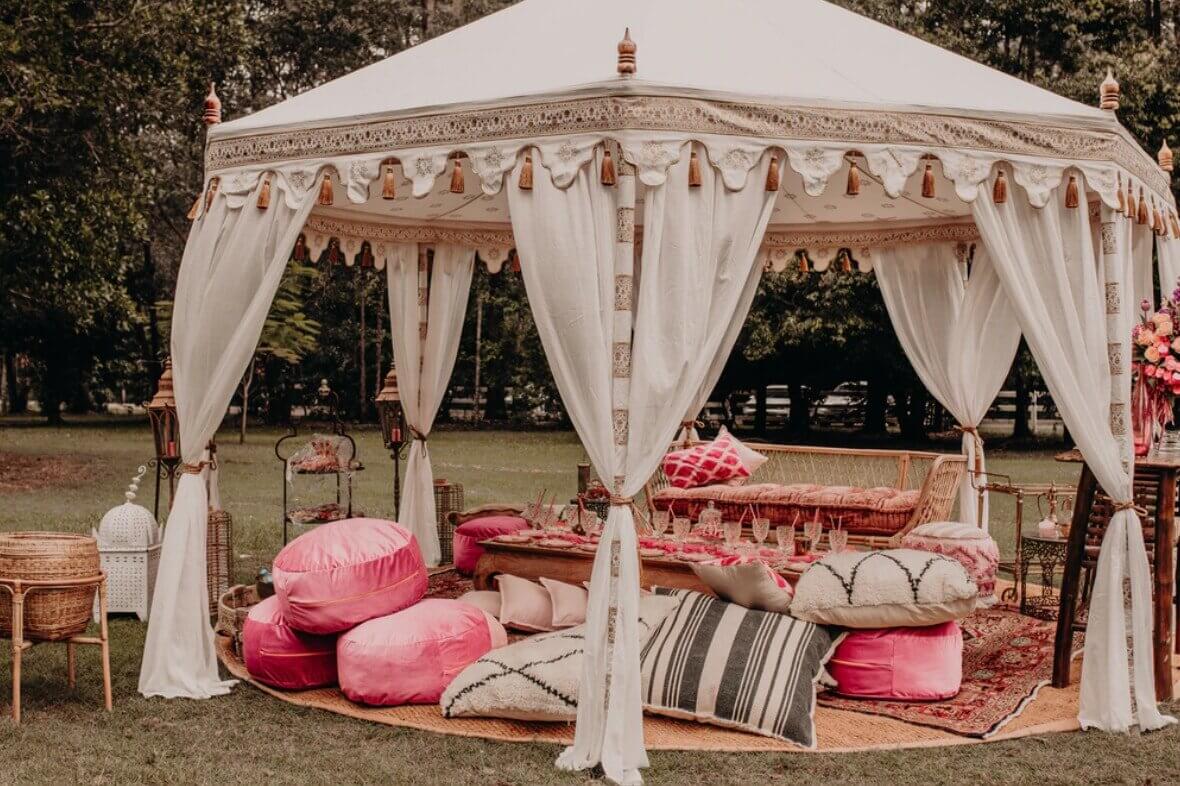 Boho Gazebo Decoration Ideas
Boho décor expresses your love for nature and beauty, so that you can go for boho gazebo décor for all formal or informal events. Wedding planners greatly emphasize boho gazebo décor for giving classy and traditional looks to modern weddings.
Many plants, baskets, lights, and layer rugs are essential elements of a boho décor. So making the right combination of all these items will add more enhanced looks to your decorations.
Brown, green and grey colors are also associated with boho décor. So if you decorate a gazebo for a wedding ceremony, use drapes with these boho colors. Drapes in green, brown, or grey color for the gazebo and other venue decorations will look good, and everybody will appreciate it.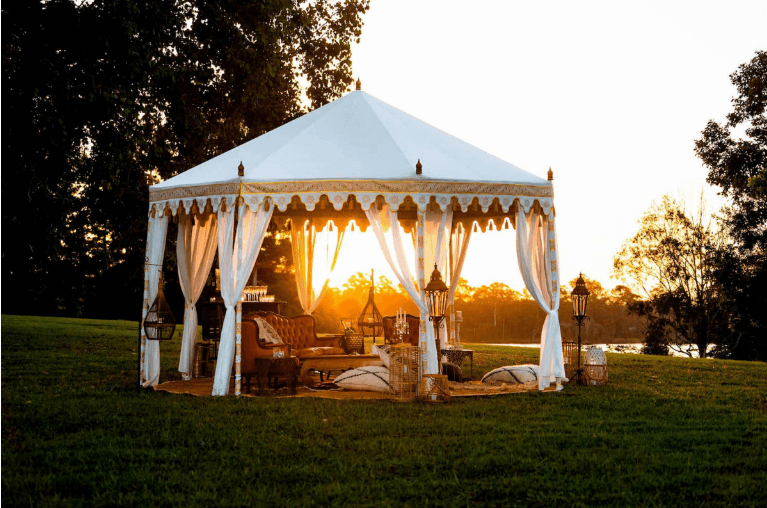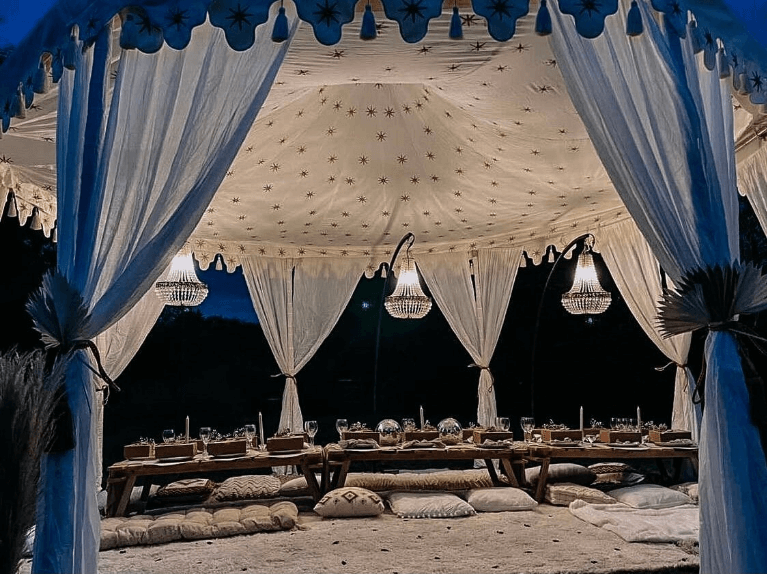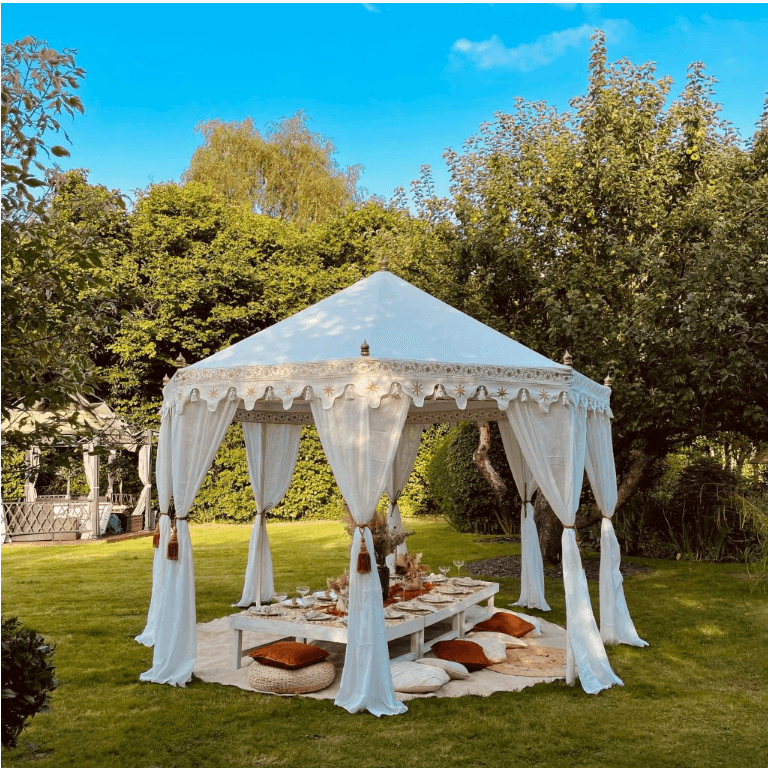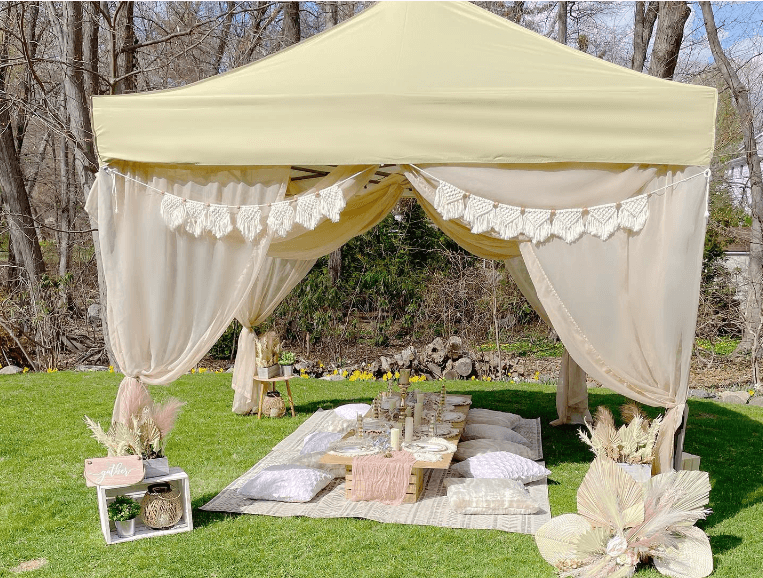 Garden Gazebo Decoration Ideas
No garden is completed without a gazebo because they are the best source of getting perfect outdoor decor for any event. For weddings, you can decorate your garden gazebo with elements most suitable for this natural environment.
The garden feels incomplete without a gazebo, and the gazebo looks incomplete without suitable furniture. So if you are looking for the best garden gazebo décor, pay special attention to the best furniture arrangements. Your furniture and furnishing decorations should be according to the theme of the wedding or any other event held in the garden.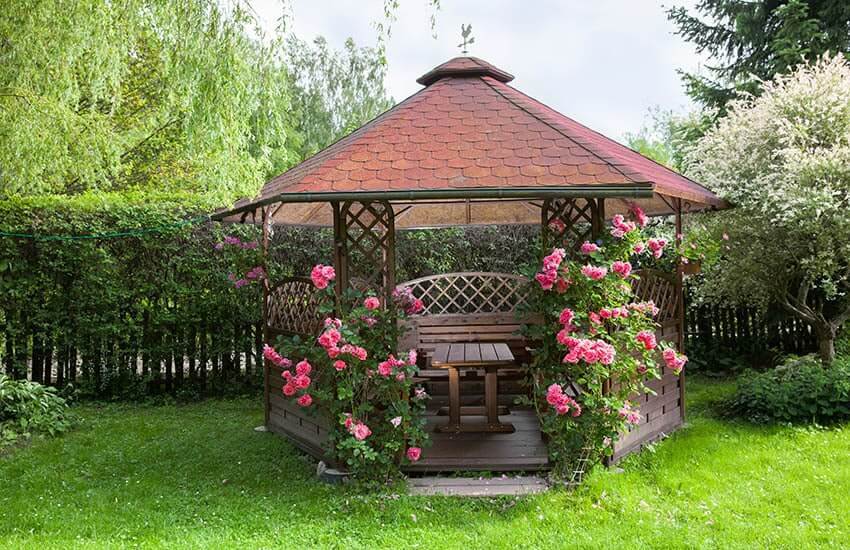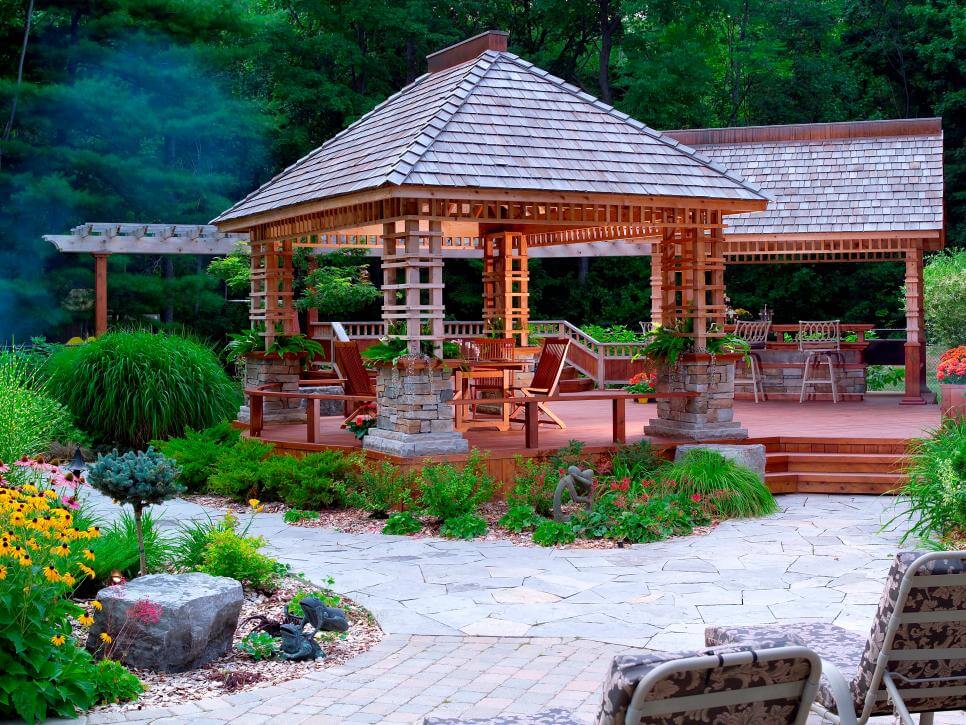 For all outdoor wedding events, if they are in the evening, you should have to inject the best and most attractive lighting in them. You can hang different colored lanterns in the garden and inside the gazebo, giving you the best decorations with little effort and expense.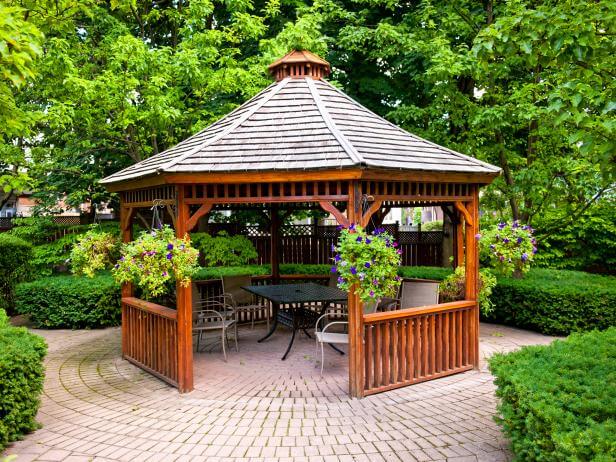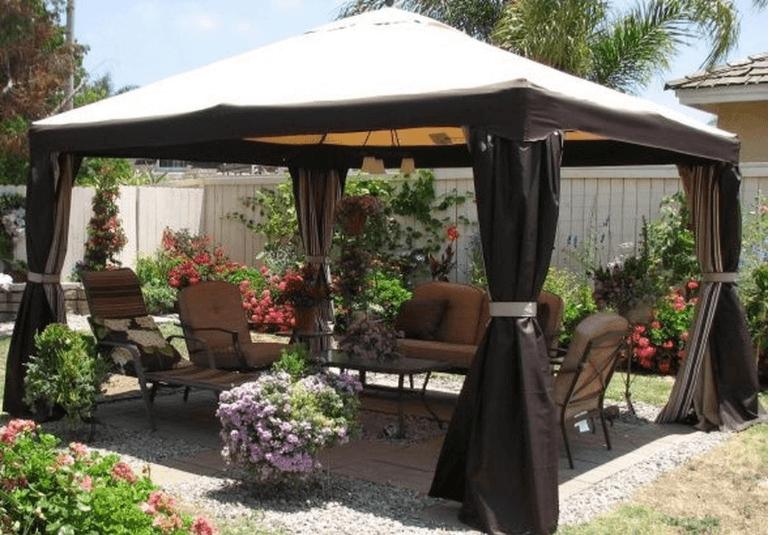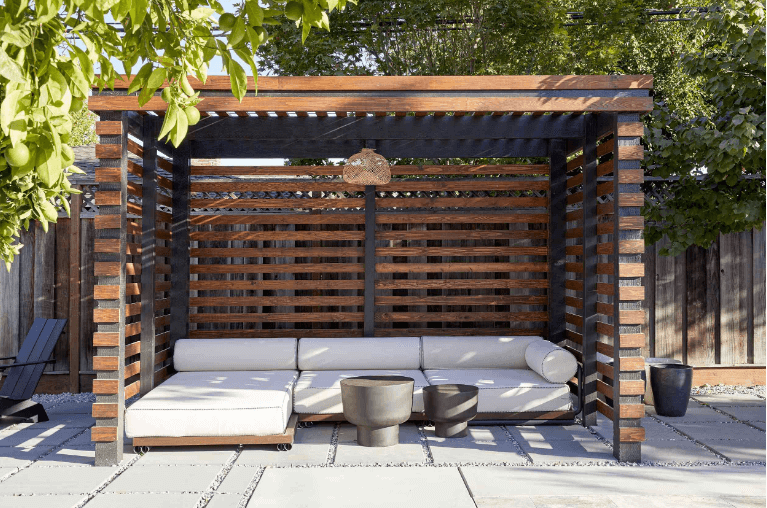 Use different flower garlands to decorate your garden gazebo for a wedding ceremony. You can use these garlands at the garden entrance and the gazebo entrance. Add different flowers and leaves in these garlands according to the theme of the wedding.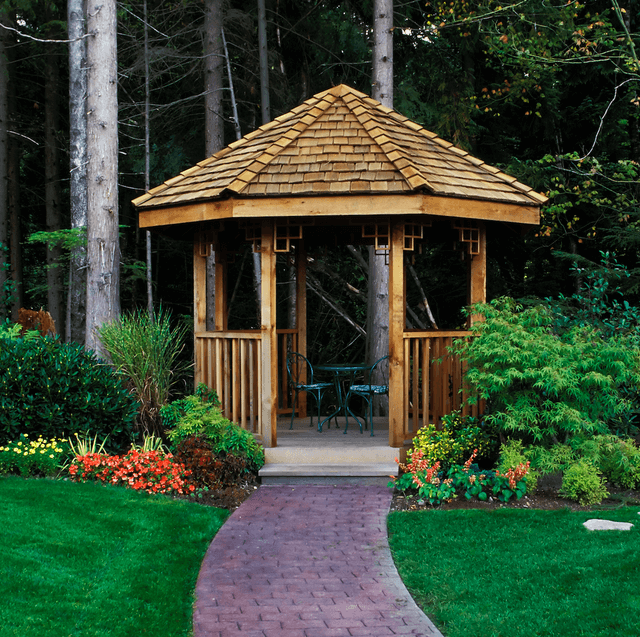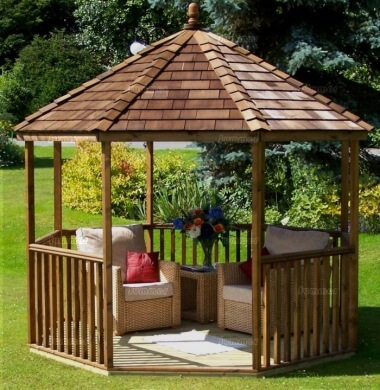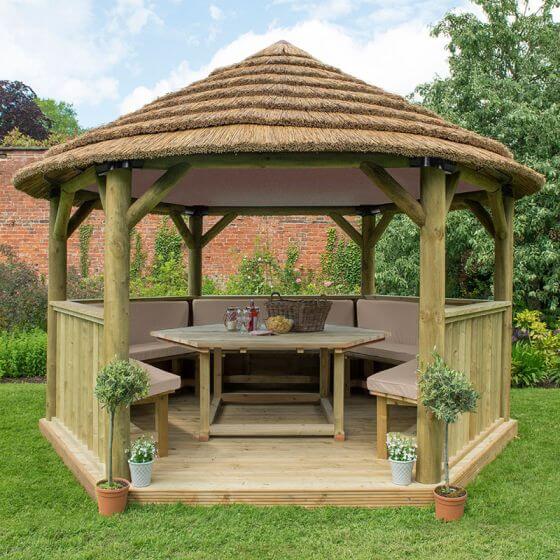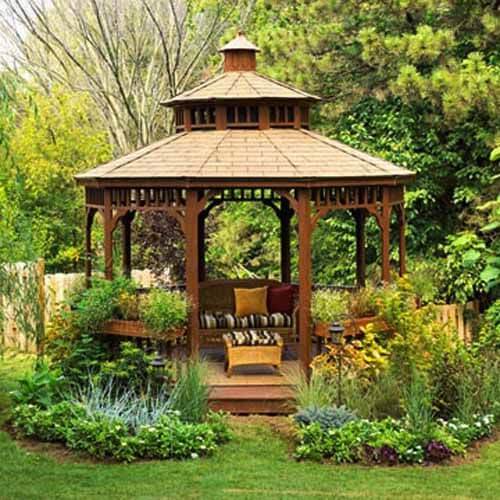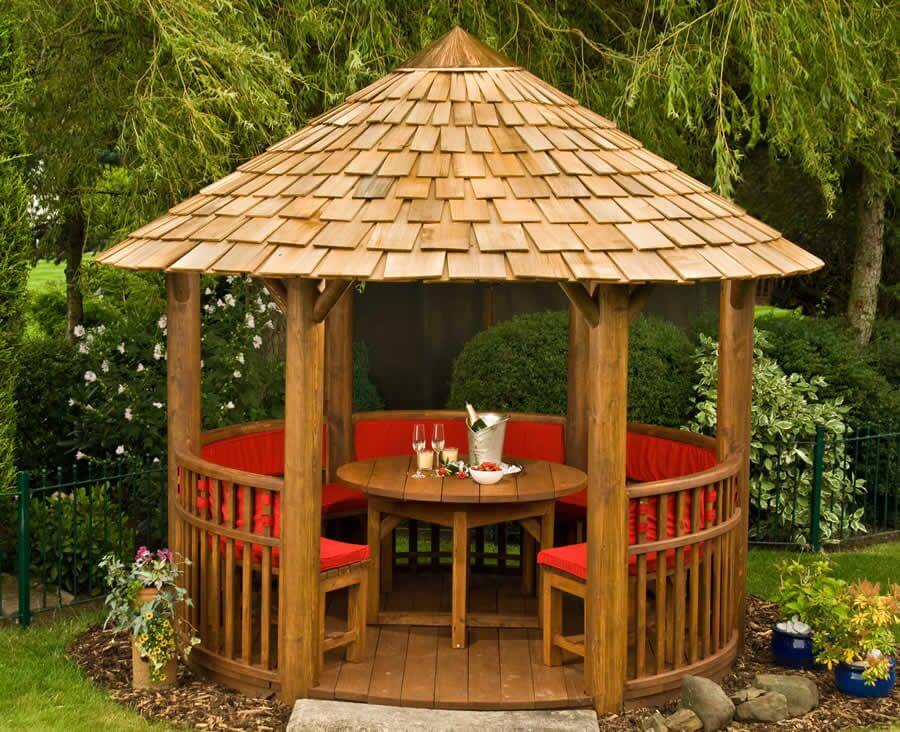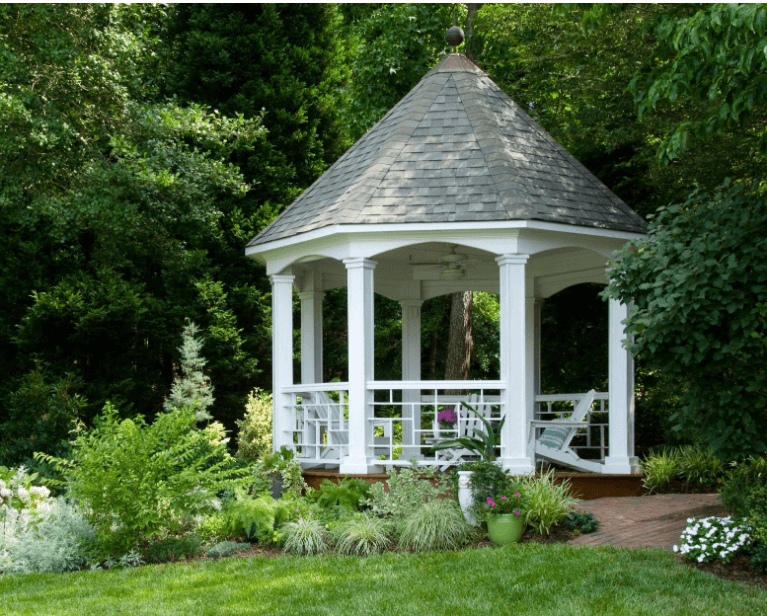 Gazebo Balloon Decoration Ideas
Balloons are best to decorate your venue for all kinds of events and ceremonies. So if you decorate a gazebo with balloons, you can go for the following ideas.
Decorate your gazebo with printed balloons that contain best wishes for the wedding. You can use a combination of different colored balloons that go well with the theme of the wedding.
If you decorate the garden gazebo with balloons, ensure making proper balloons arrangements at the garden entrance. You can hang welcome notes and use colorful balloons to write welcome for all the guests.
For inside gazebo balloon decorations, you can hang different kinds of balloons inside and at the entrance of the gazebo. Use different welcome balloons for the best decoration experience, and it is also the cheapest way of decorating a gazebo.
Outdoor weddings are more attractive because they provide the opportunity to get married in a natural environment and capture the beauty of nature. You also have more options for the decoration of outdoor venues.