Tiles are an important part of home decoration and you have to choose them with extra care while making your home. If we talk about floor tiles for the kitchen, you have to be extra smart for finalizing them because they will give a proper theme to your kitchen. You have to think about few important things before finalizing the design and color of floor tiles for your kitchen and these things include:
Which type of tiles will look best in your kitchen according to the size and lighting arrangement of your kitchen?
How to choose the material of kitchen tiles or which material is durable and attractive at the same time?
For a small kitchen, you should go for floor tiles with light colors because light tiles will make your kitchen look wider. Secondly, you have to check about the lighting arrangement in your kitchen and the availability of natural light as well.
Also see: Grey Kitchen Floor Tiles Ideas with Images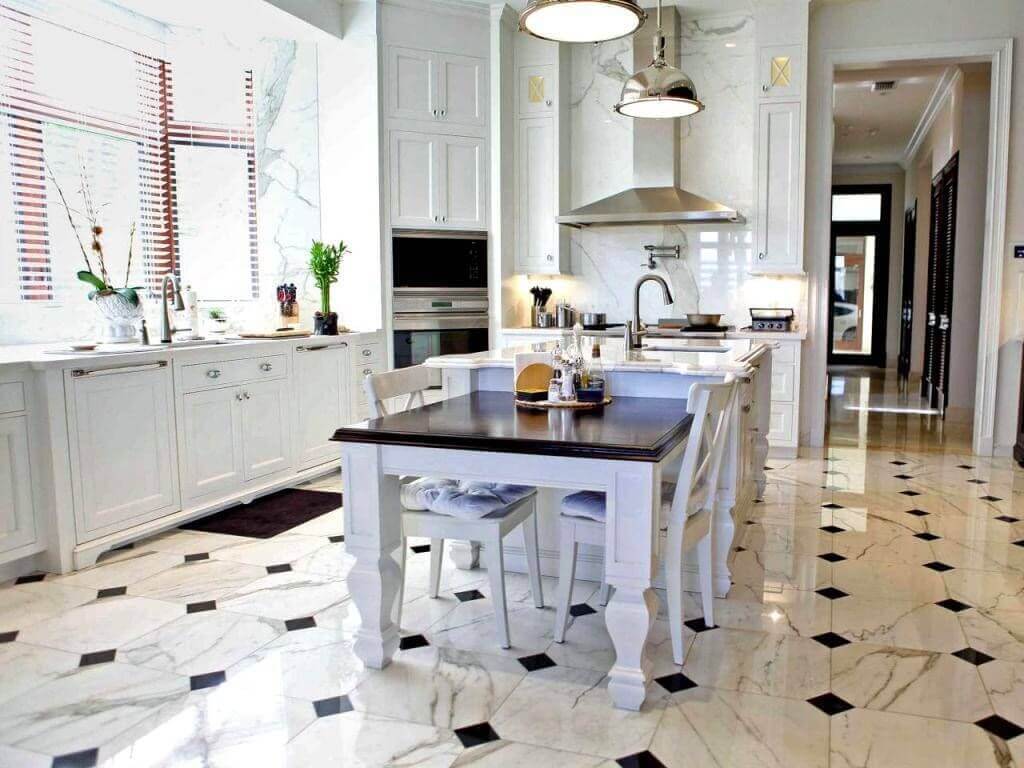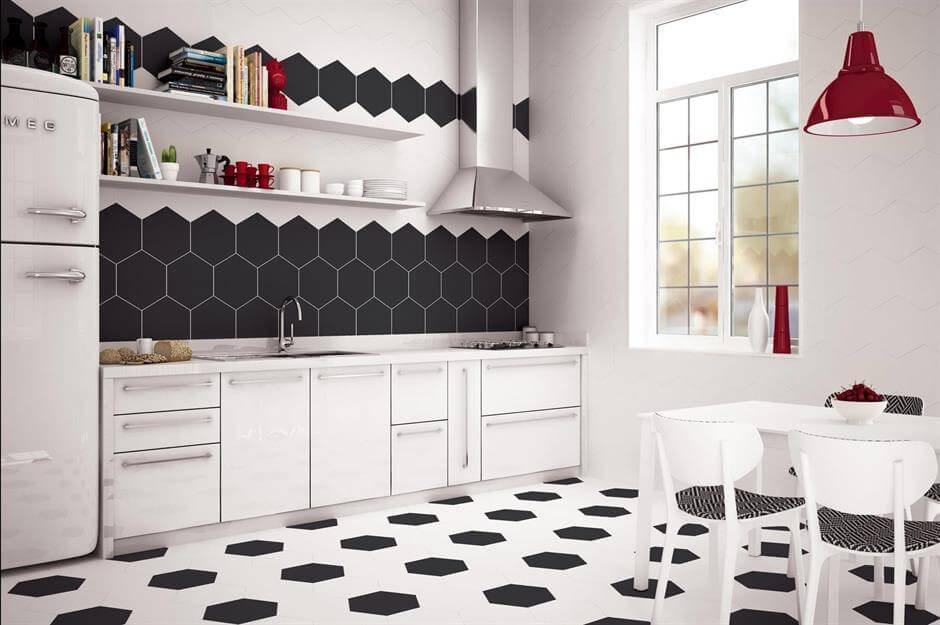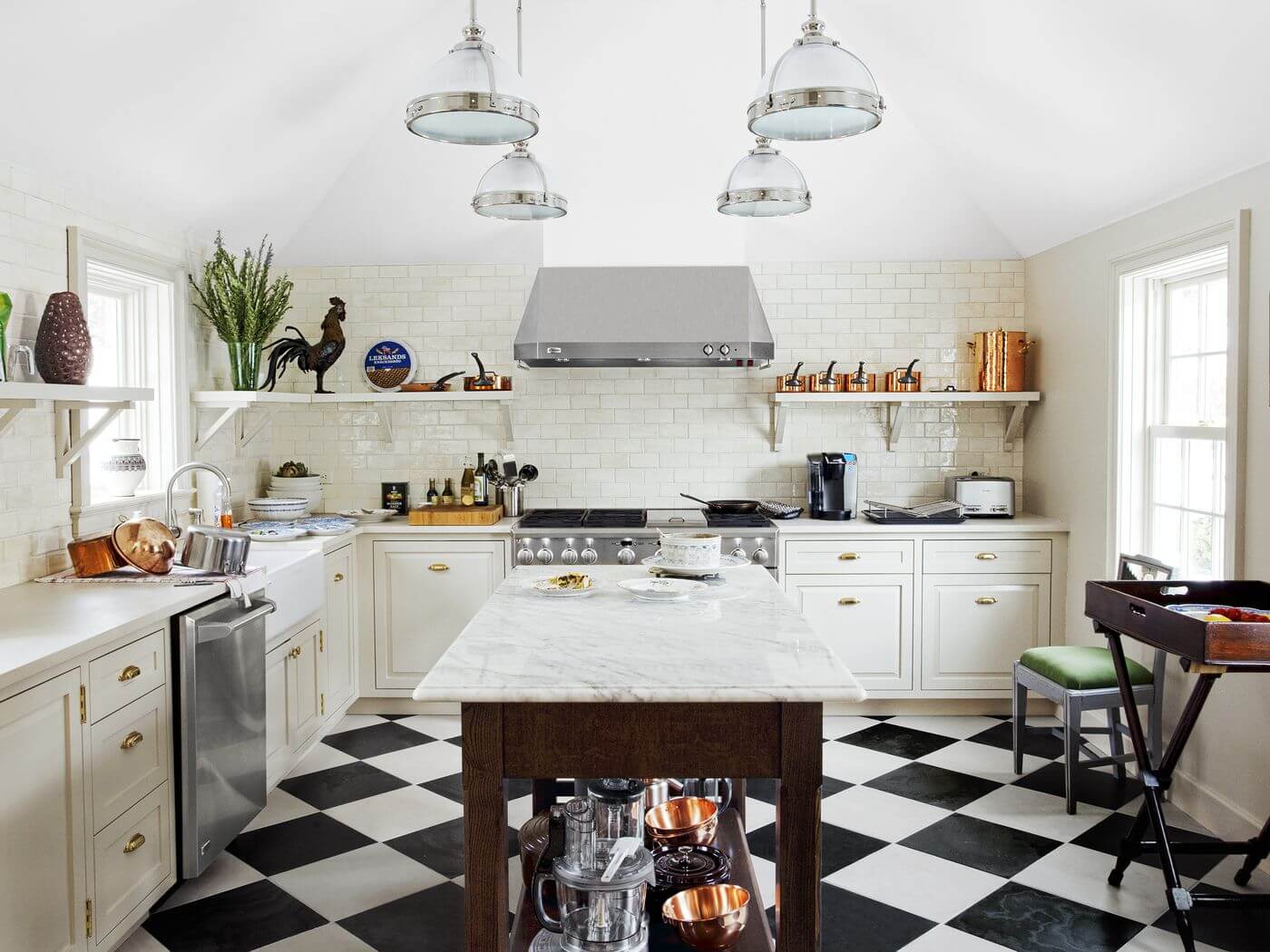 Black and White Kitchen Floor Tile Ideas
If we talk about the material selection of kitchen floor tiles then we should not compromise on the quality of the tiles because the kitchen is the most used place and wear tear occurs more in the kitchen that is the reason we should go for the best tiles quality for kitchen.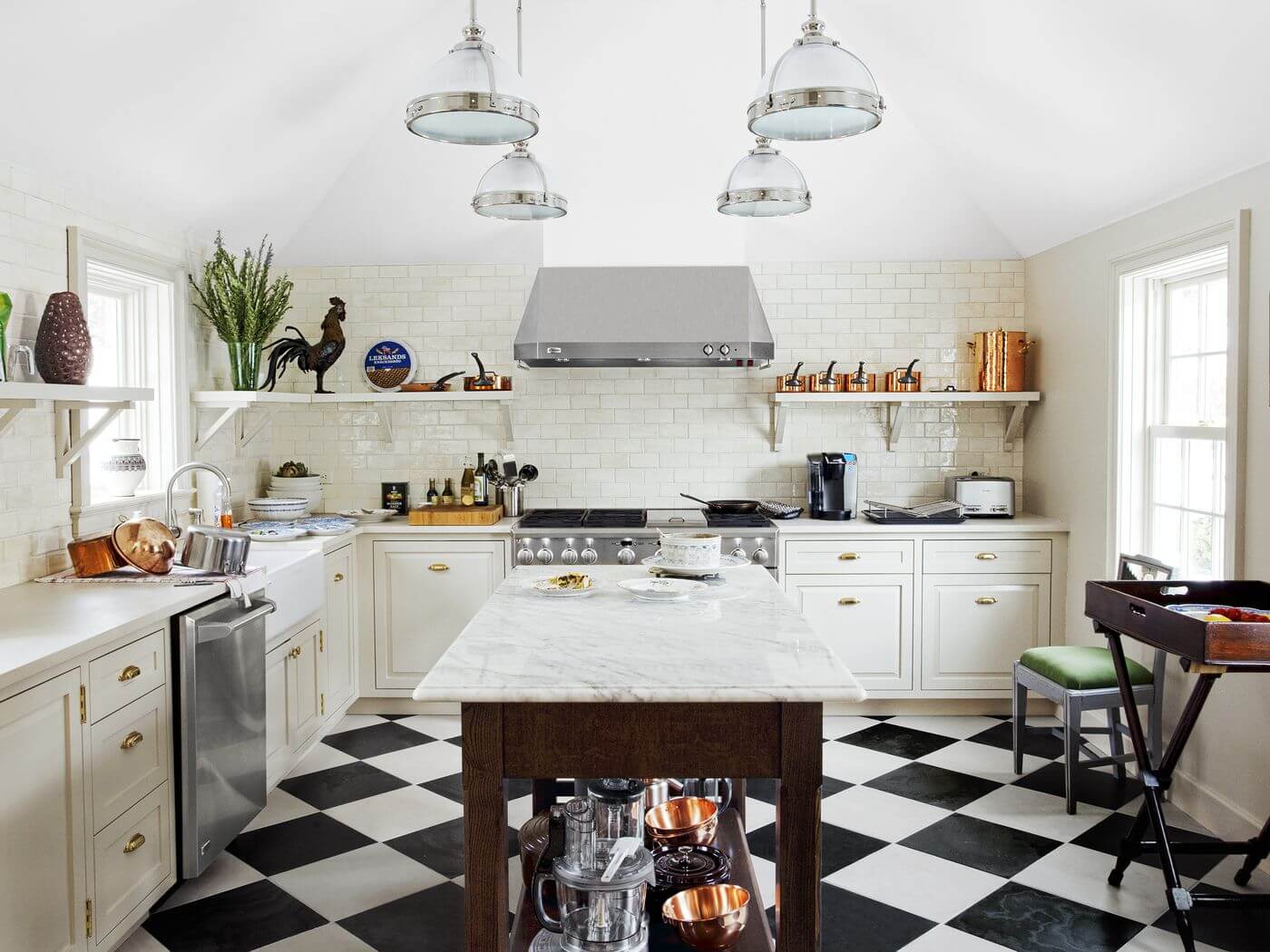 If we talk about the color selection of kitchen floor tiles then we have to think smartly while choosing the color of tiles because this color should match the whole theme of the home and it should describe your taste as well. There are a lot of color options available in the market for kitchen floor tiles. But in this article, we are going to discuss the ideas about black and white tile floor kitchen ideas that are unique and are capable of giving a perfect look to your kitchen and you don't have to pay extra for these tiles.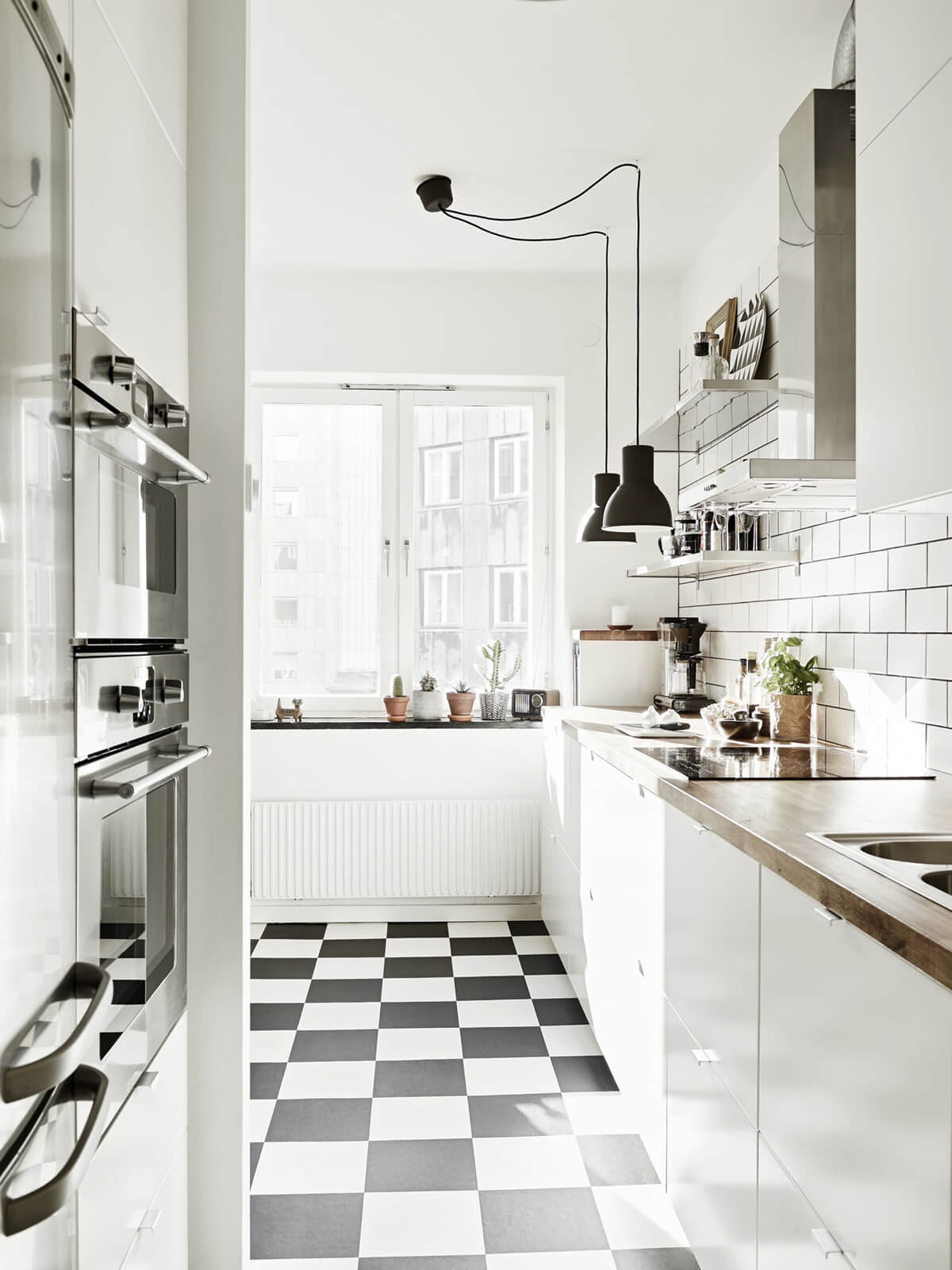 Zigzag Tiles with Black and White Color:
Black and white zigzag pattern of tiles will give an artistic look to your kitchen and it will catch the attraction of everyone due to its unique design and color because of the combination of two colors is best for a zigzag design.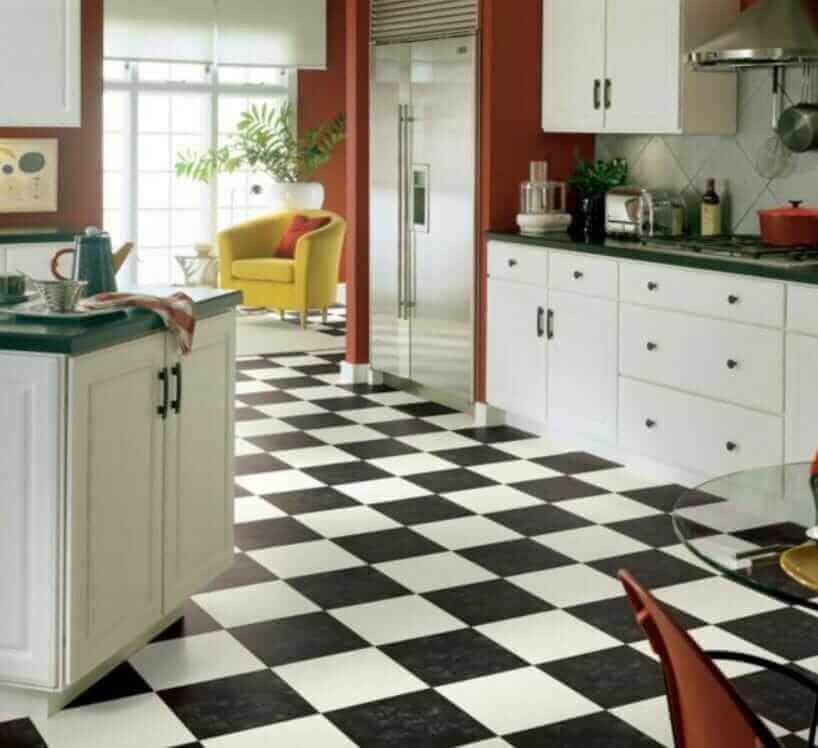 Black and White Floral Pattern Tiles:
The black and white floral pattern of tiles is desirable for a black and white tile kitchen. It will complete your color scheme of the kitchen without ignoring the designing element. Floral patterns in black color with white simple tiles will make a significant impact on the looks of the kitchen.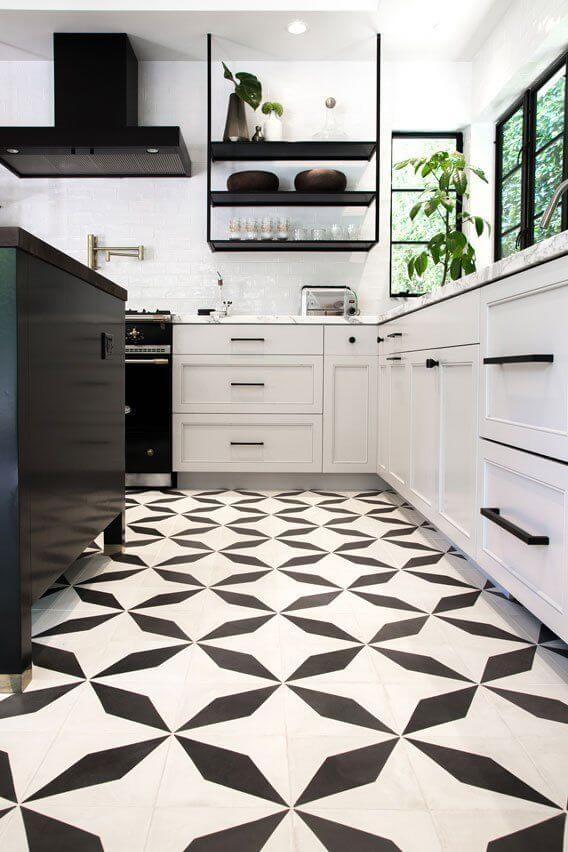 Charcoal Black with Plain White Tiles:
If you want to give your kitchen premium looks and you also want to spend less time on the cleanliness of the kitchen then charcoal black tiles in a shiny pattern with white plain tiles, in contrast, will be the best option for the kitchen appearance. Charcoal black tiles have the quality that they give a natural shine that makes them look new for a long time. You have to pay attention to the cleanliness of plain white tiles because they are a little bit tricky to look new each time.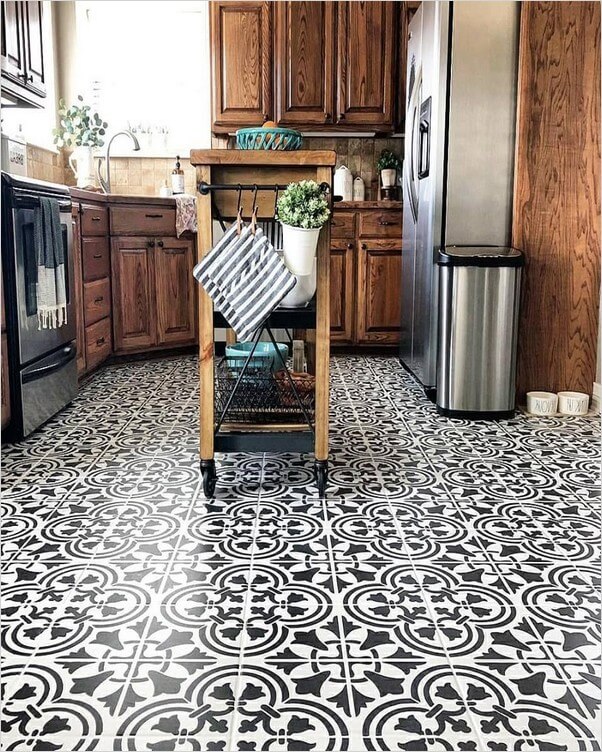 Diamond Style Black and White Tiles:
With time, we have to think differently for the decoration of the home, and for doing so we go for unique ideas. Similarly a diamond style black and white tiles kitchen floor gives an appealing look to the kitchen.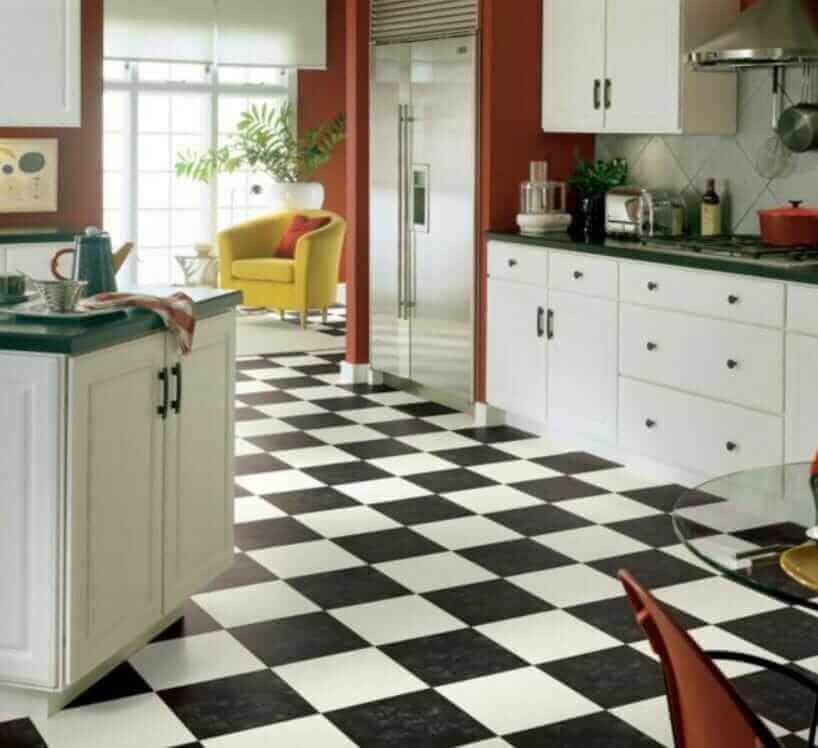 Brick Style Tiles:
The brick style will never go out of fashion so for a smaller kitchen the best tiles option will be a brick style white tiles with black grout and borders so that your kitchen will give a broader and modern look.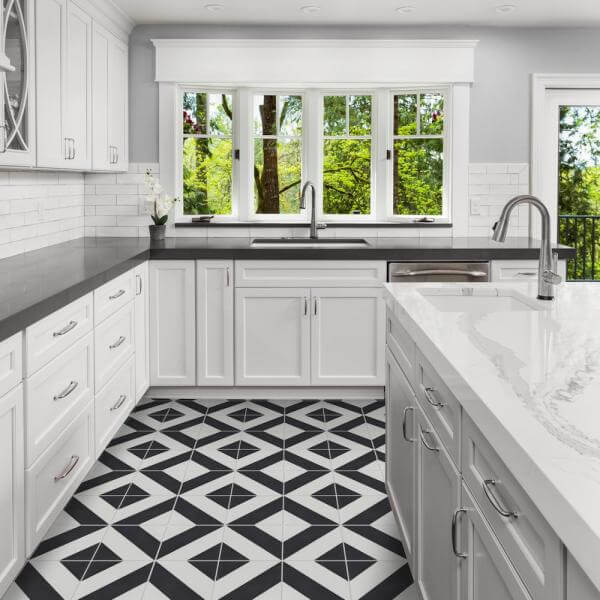 Checkered Floor Tiles:
Checkered black and white floor tiles look modern and make your kitchen an ideal place but you have to pay attention to the walls of the kitchen because a bright white or light pink wall paint will be the perfect combination with checkered floor tiles.