Most of the time of a woman is spent in the kitchen so she deserves to spend her time in the finest and appealing style kitchen. There are a number of kitchen ceiling designs and materials. Modern Ceiling Design Ideas for Kitchen 2019 will give you an idea about which design you should choose for your kitchen.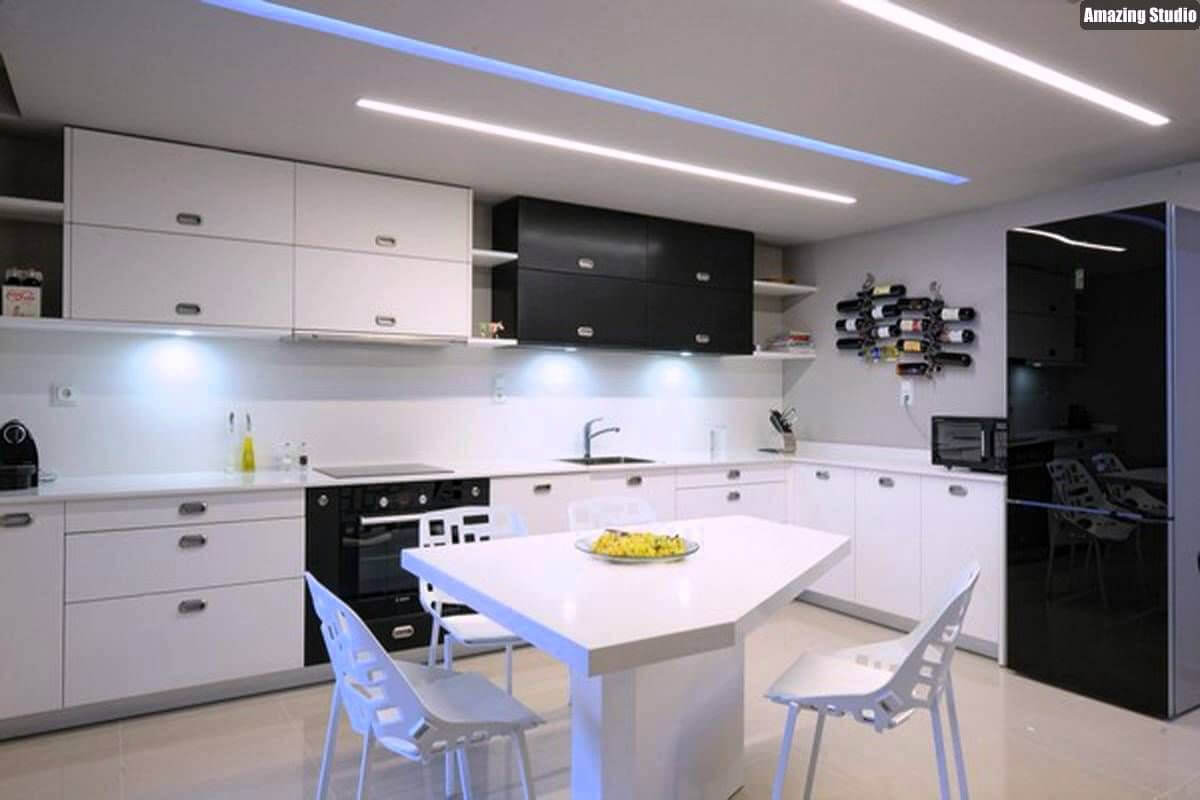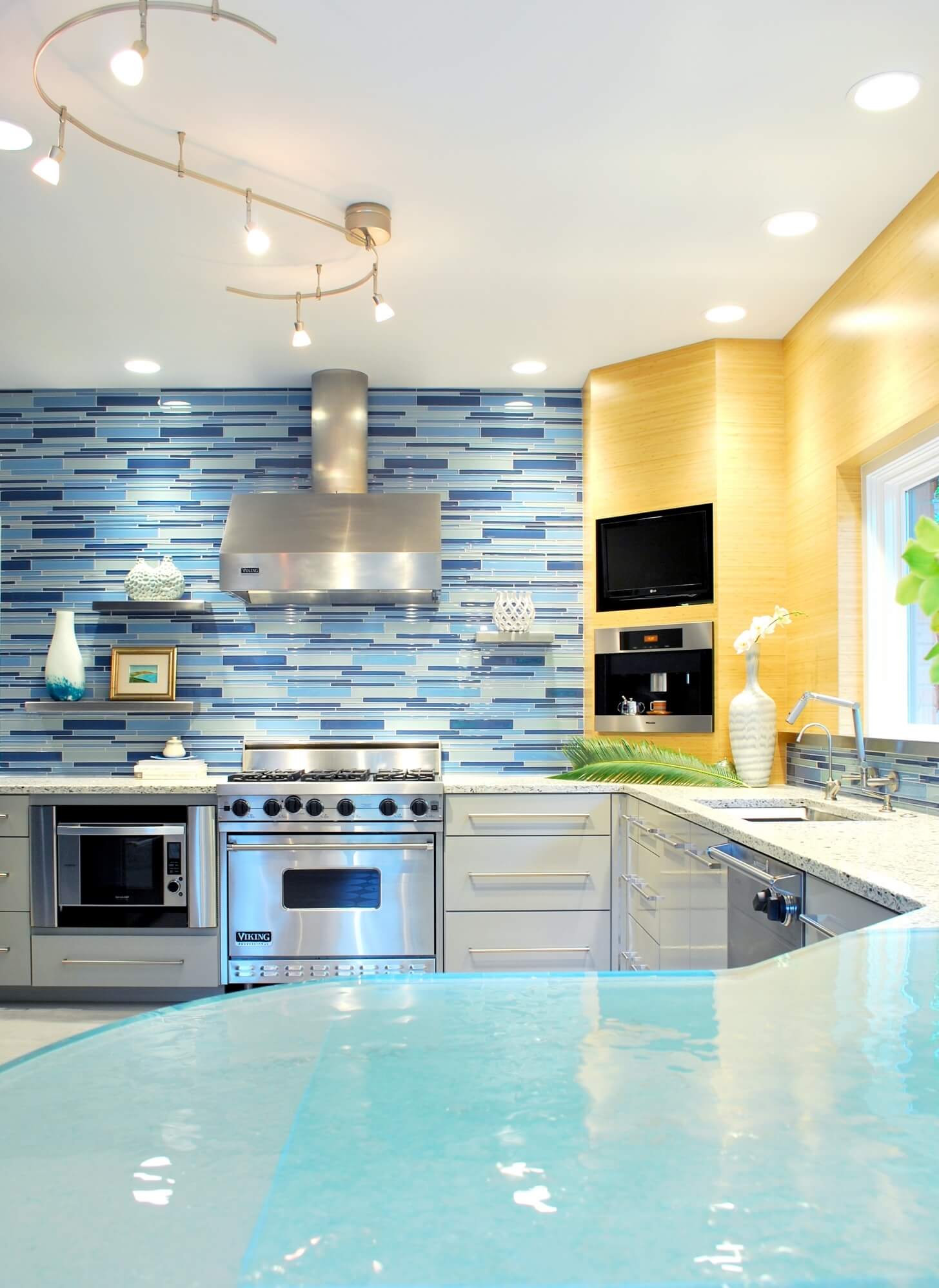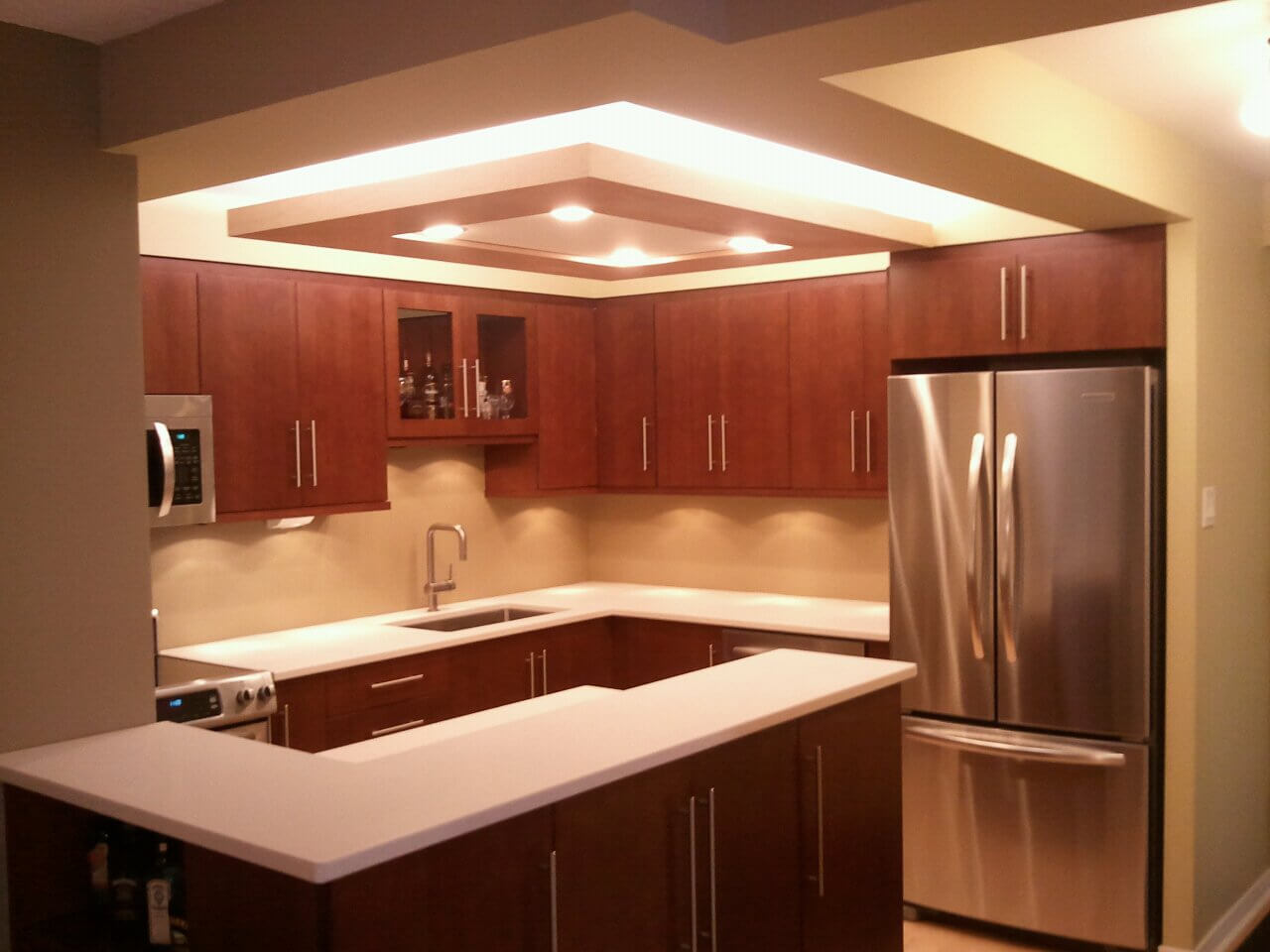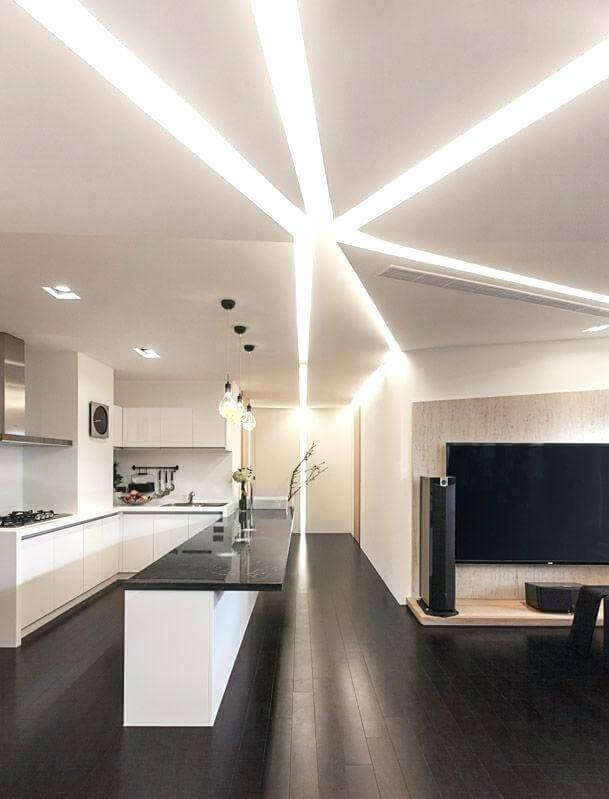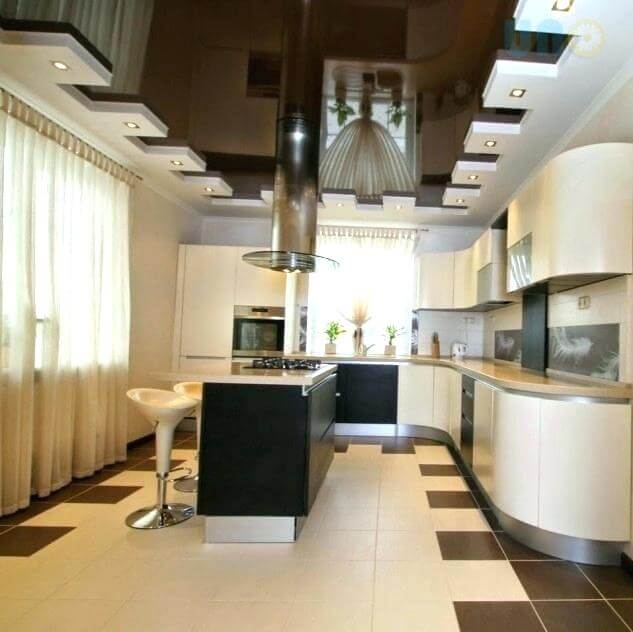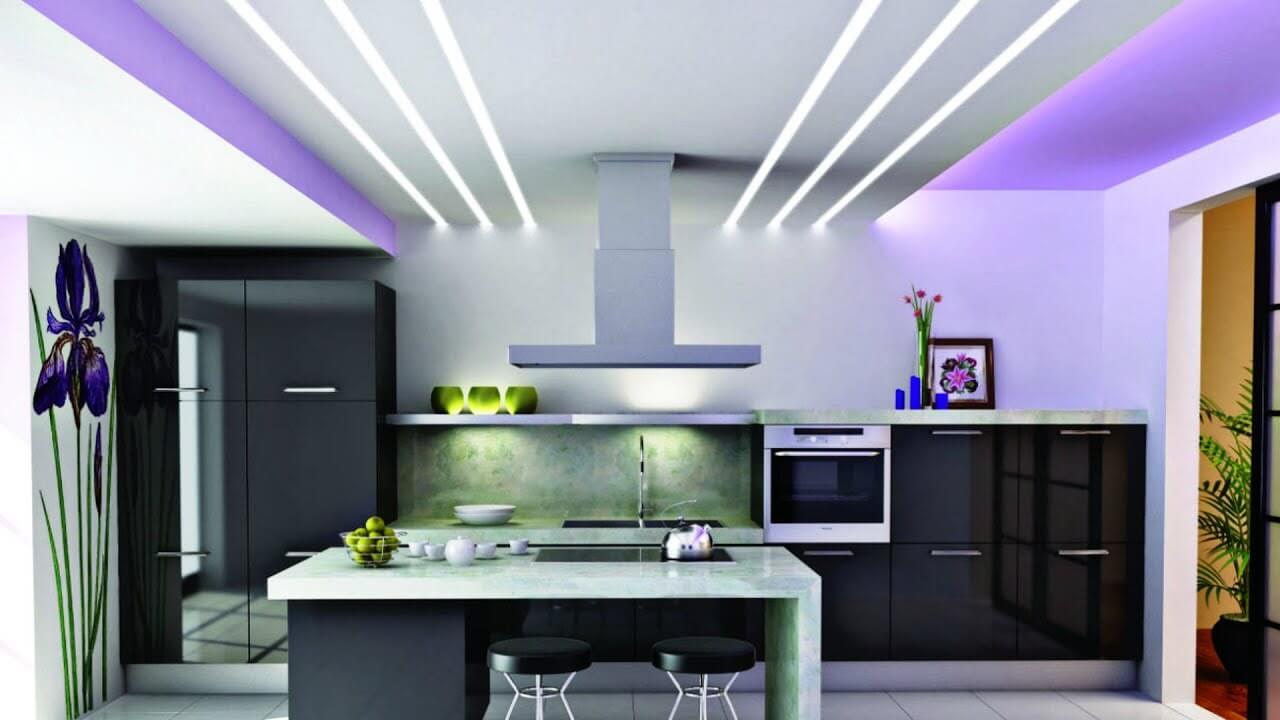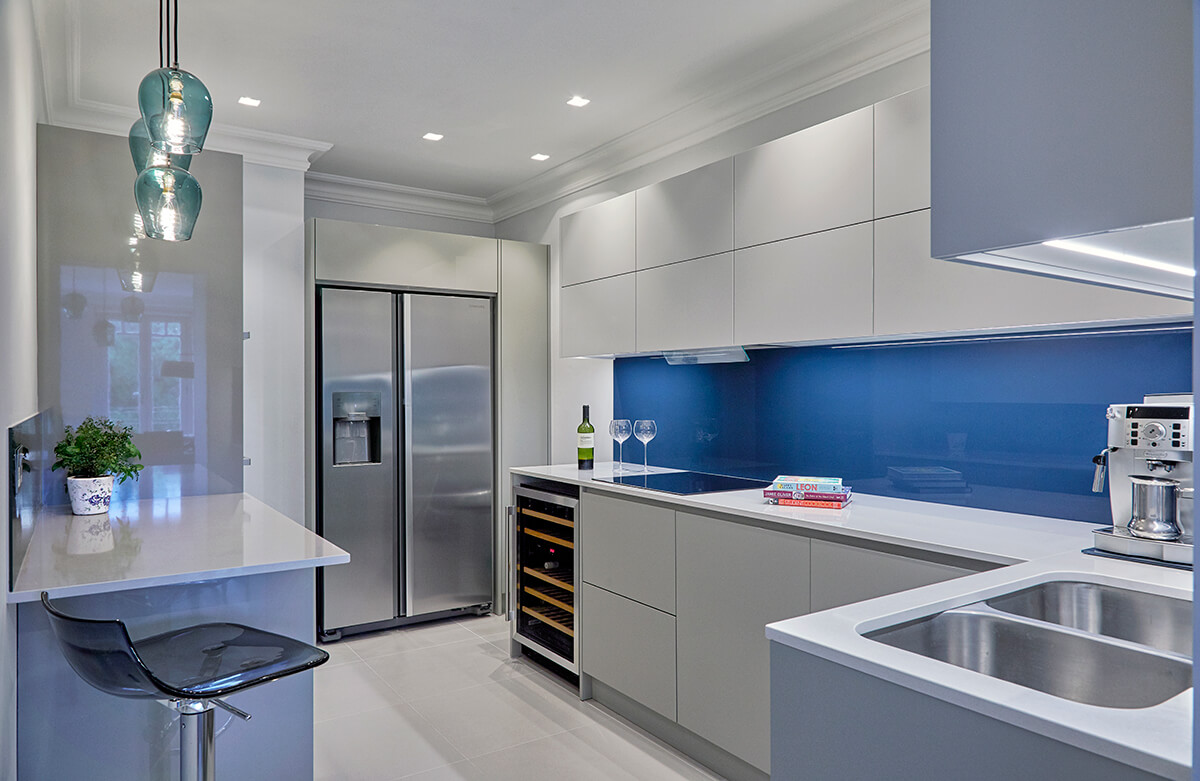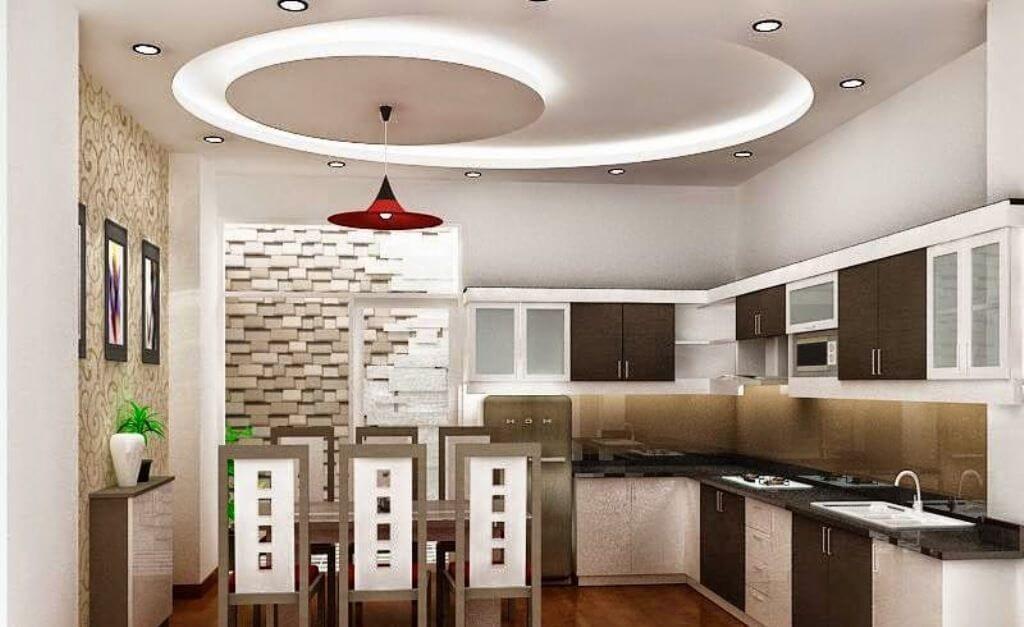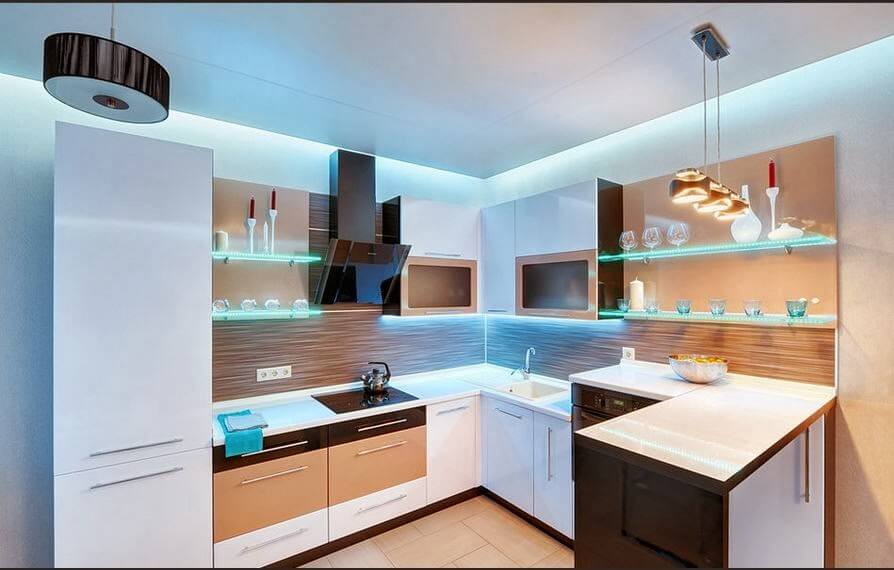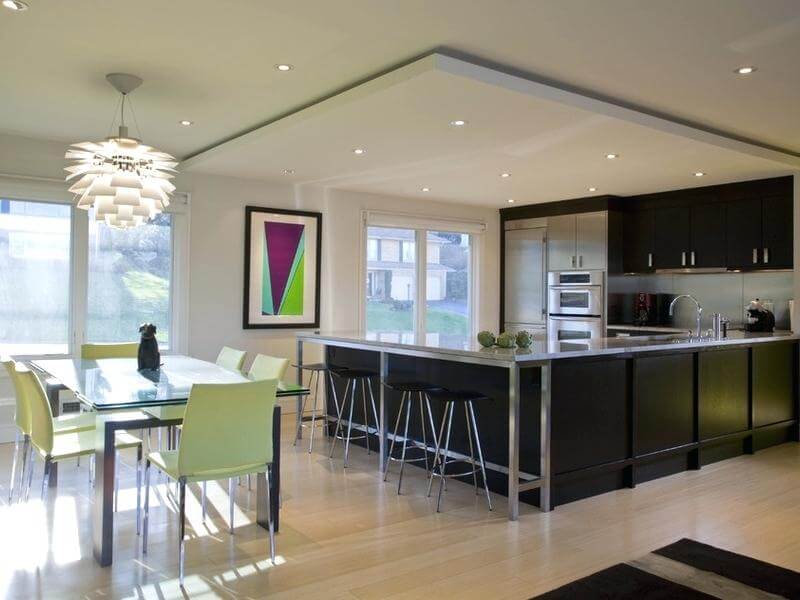 Wooden Ceiling Design Ideas
If your kitchen is in traditional style then you should definitely go for wooden ceiling design ideas.
You can go for natural wood looking exposed beams for your kitchen. It depends on you whether you use real wood or create faux beams and give your kitchen a fabulous look. This is a steep shed style with natural wood material and exposed beams.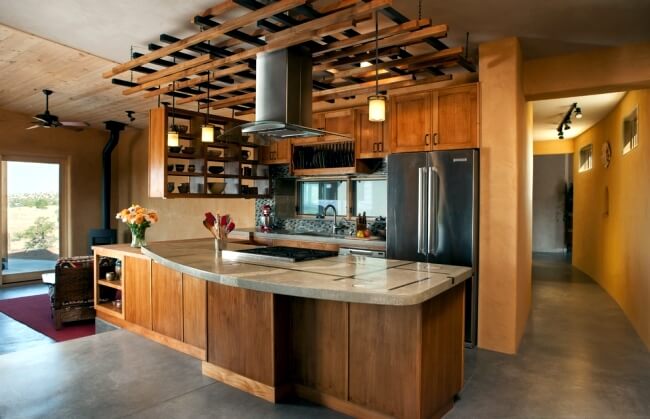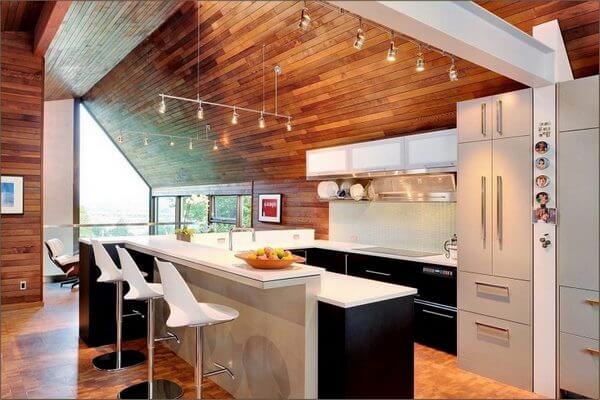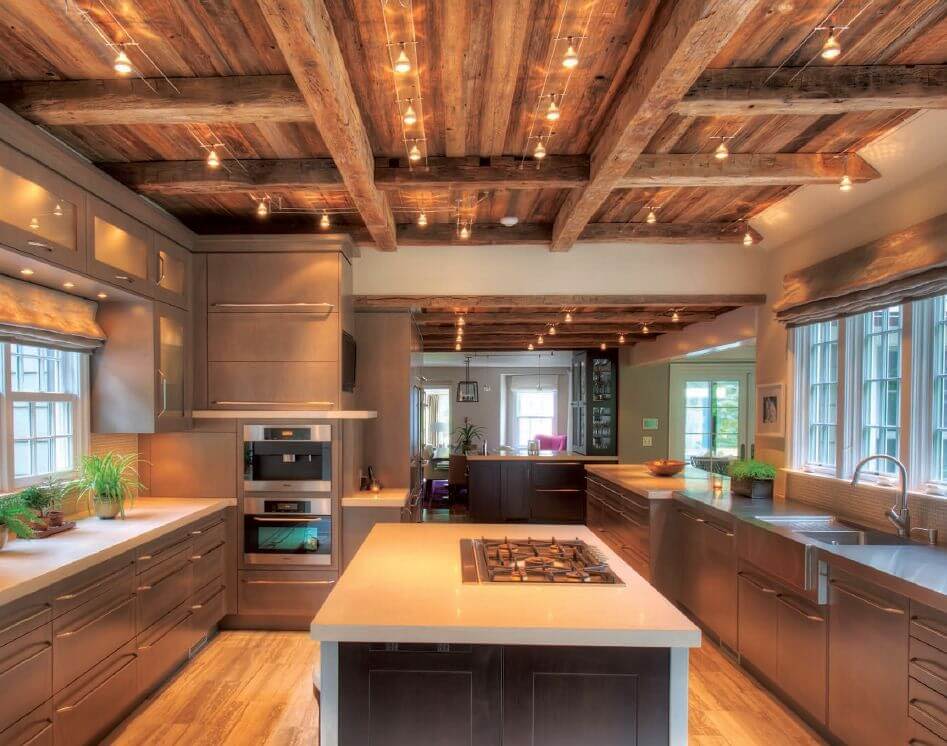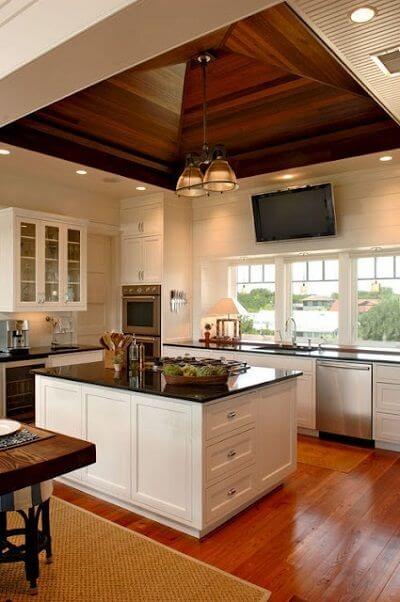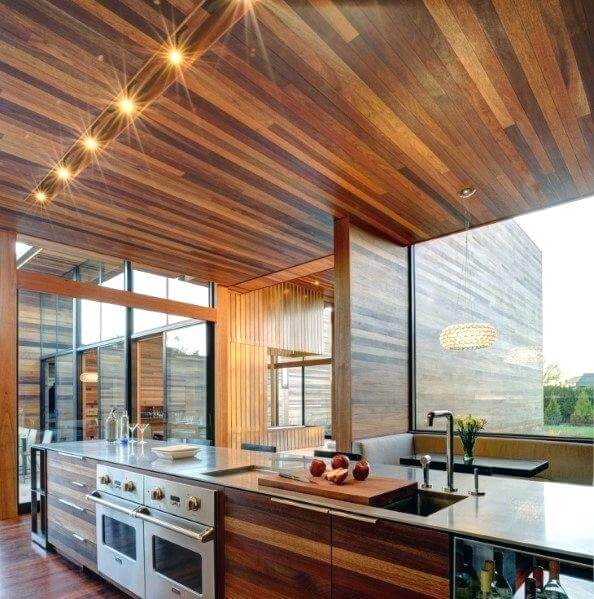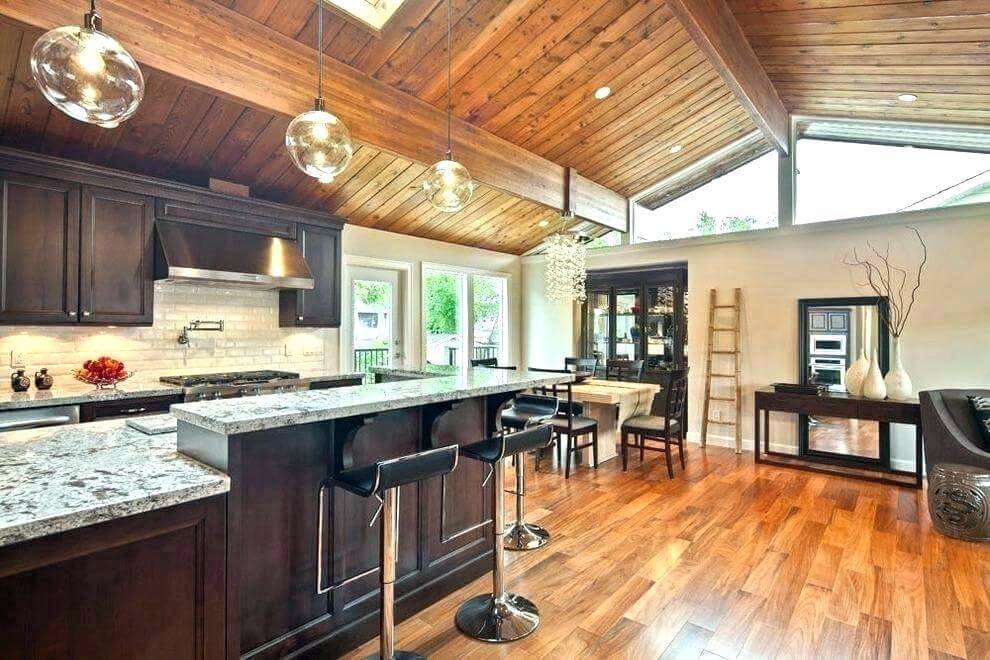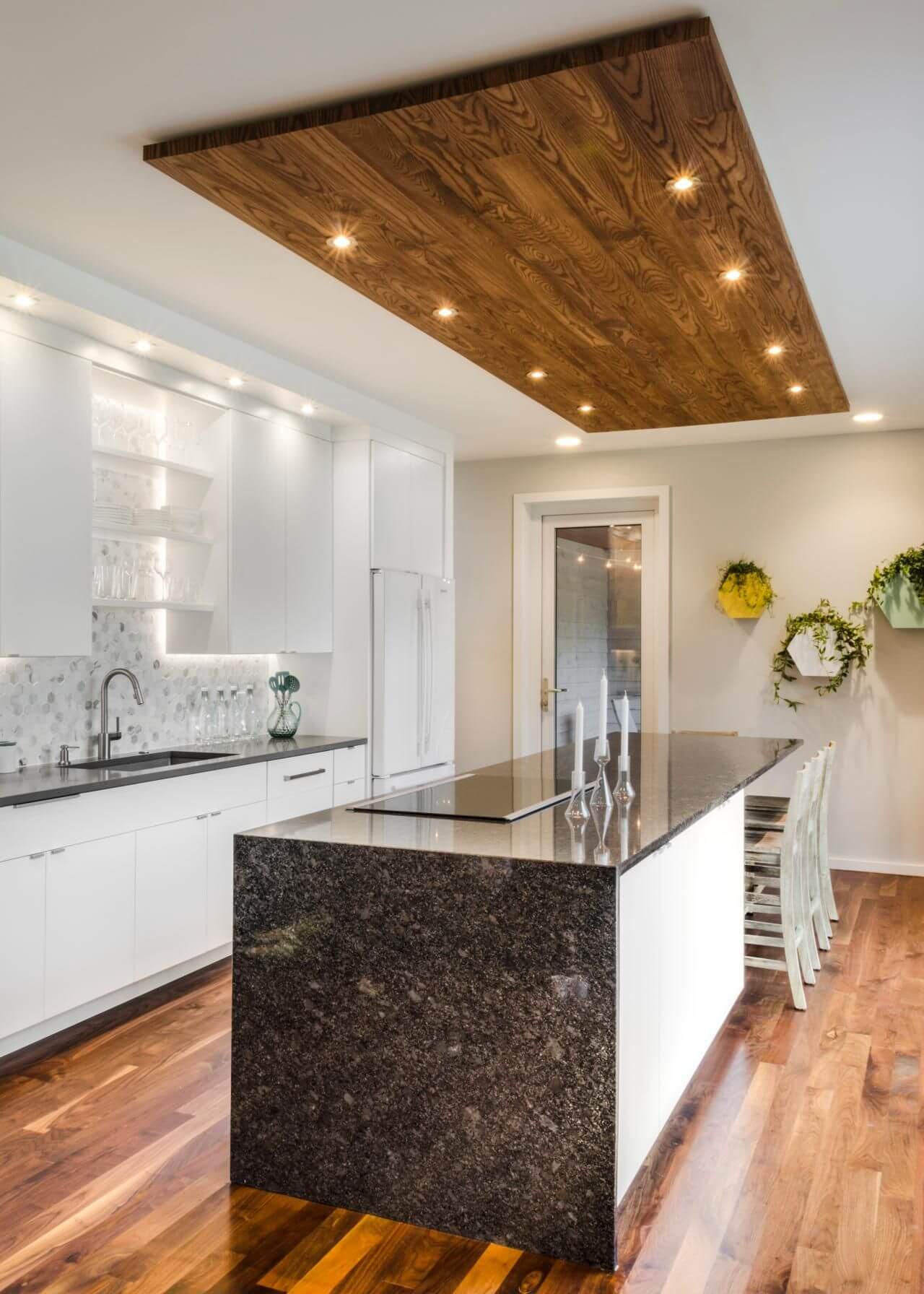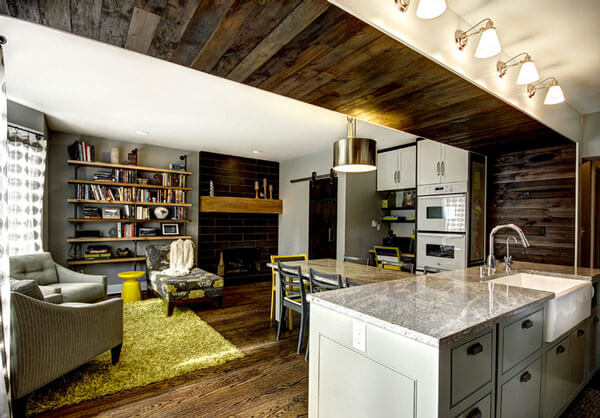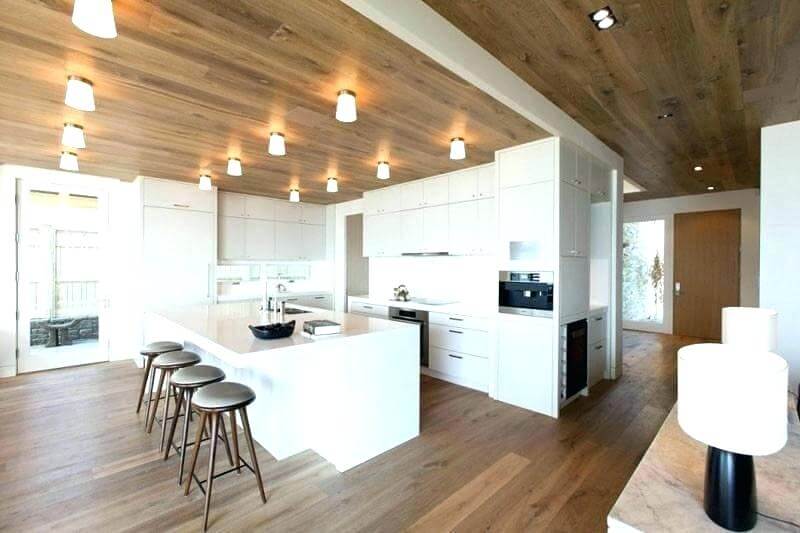 Kitchen Ceiling Paint Ideas
Painting the whole kitchen can be costly so you can just paint your kitchen ceiling as painting is one of the affordable ways to fix your kitchen and give it a colorful look. Before choosing a paint color, just have a look at the space and ceiling of your kitchen.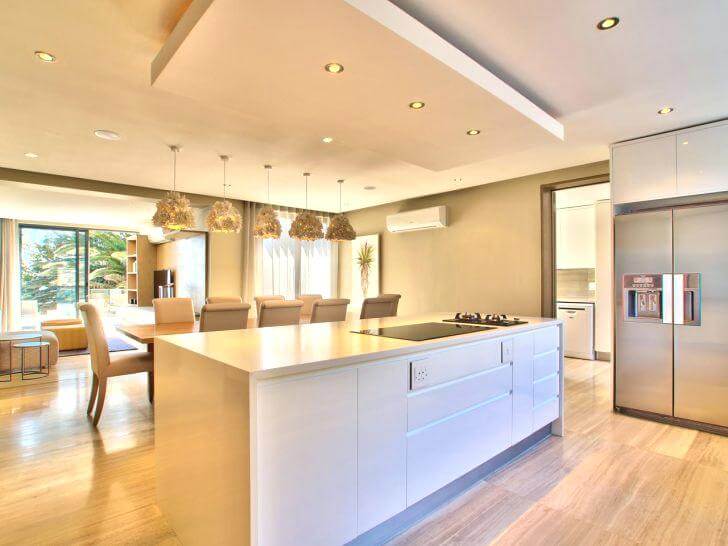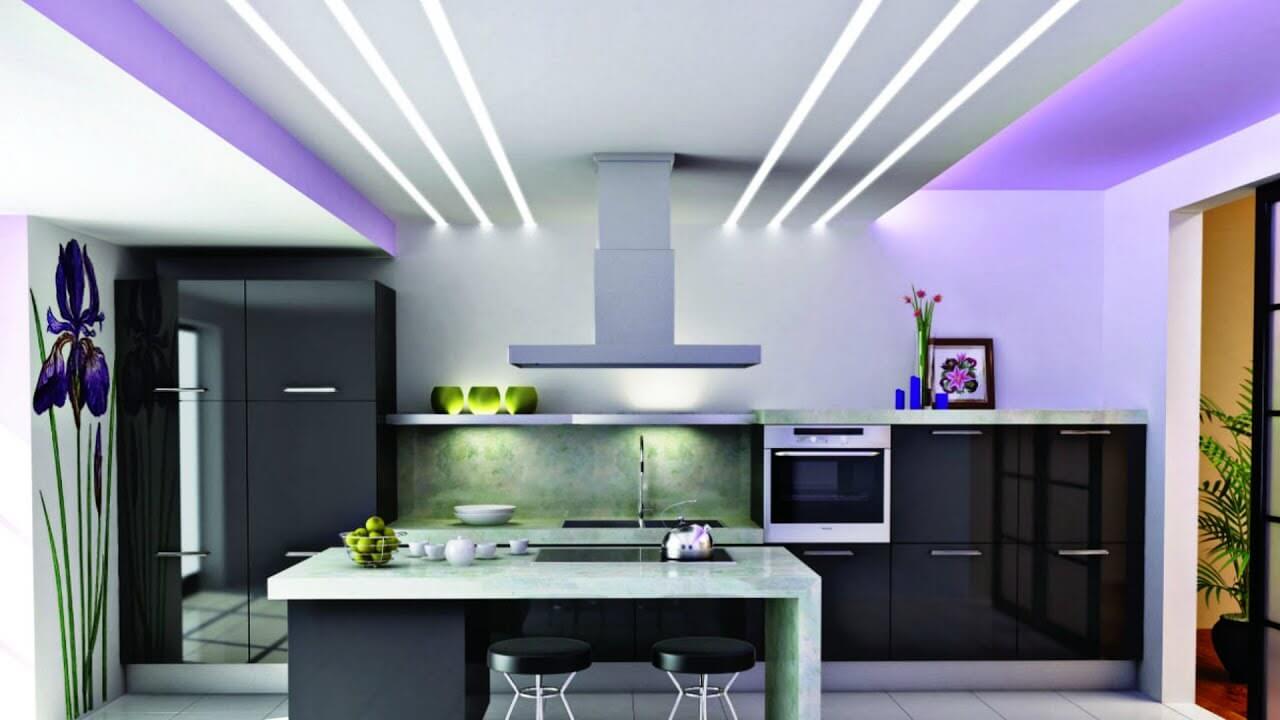 If your kitchen has granite countertops and ceilings then a warm-gray ceiling will be a great option. You can also go with an orange-brown ceiling if it matches wood flooring and contrasting wall color. It might give the impression of a shallower space. If you have a large kitchen and high ceilings then you can go with bold colors like dark gray or navy blue. If you want to avoid any imperfections on your ceiling then its best to use a flat finish on your kitchen ceilings.
If you have a small kitchen then light blue is a perfect color choice for your kitchen ceiling. You can also use a glossy finish to reflect light and add some dimension to space. You can also opt for a bright yellow ceiling that relates to yellow wainscoting along with a smooth black top and black and white floors are definitely going to give a complete look to your kitchen.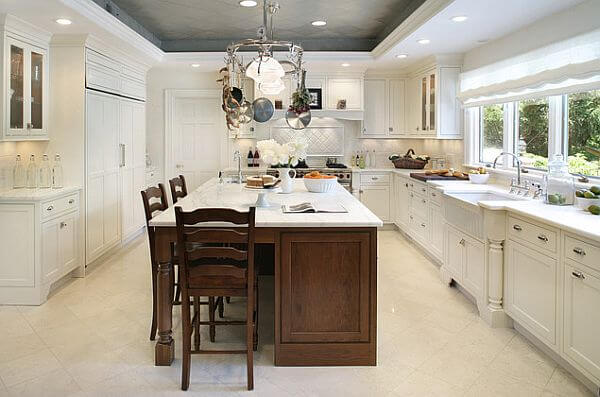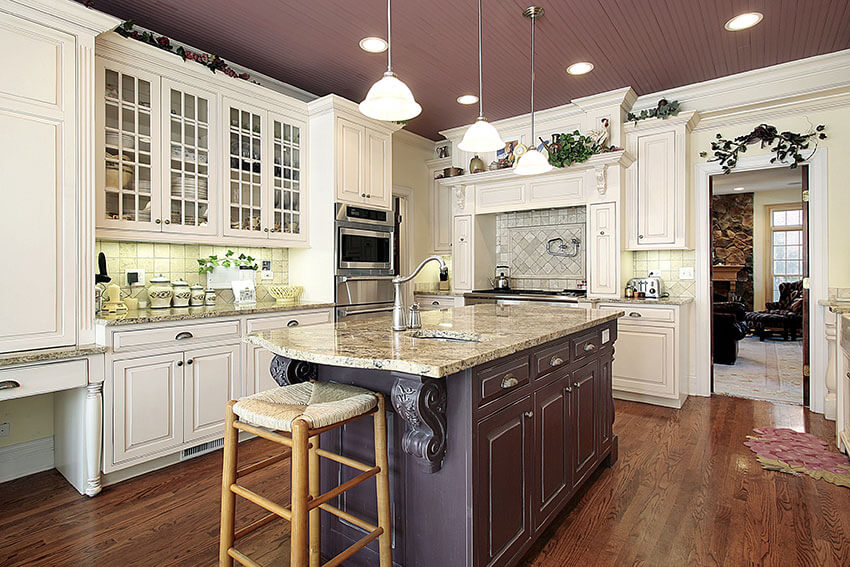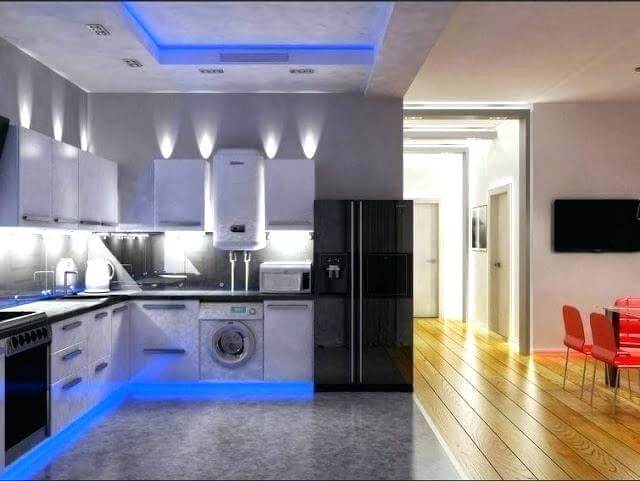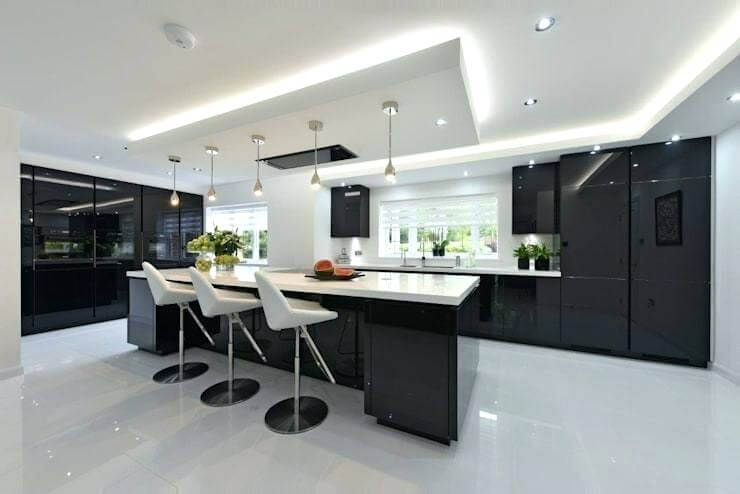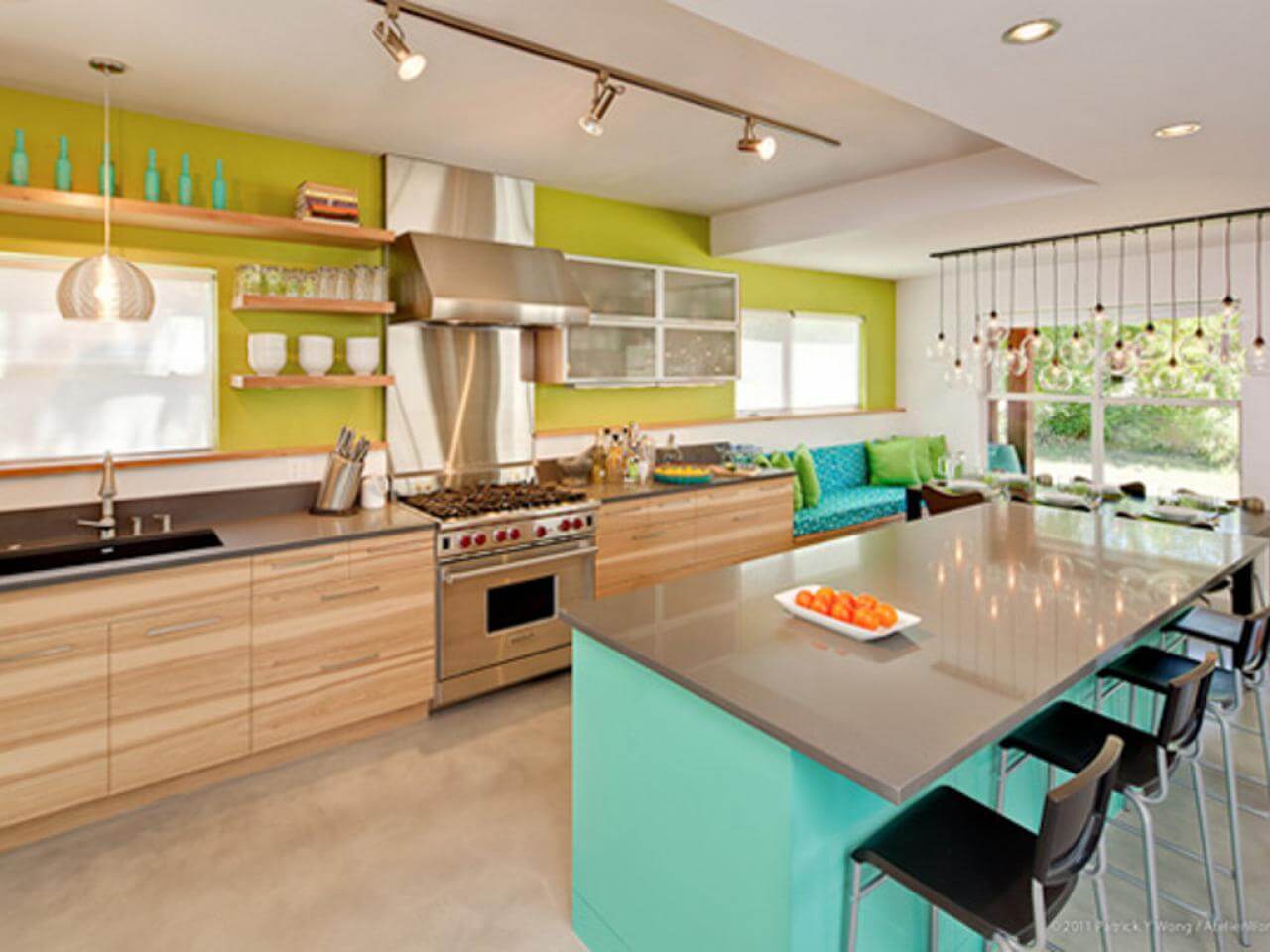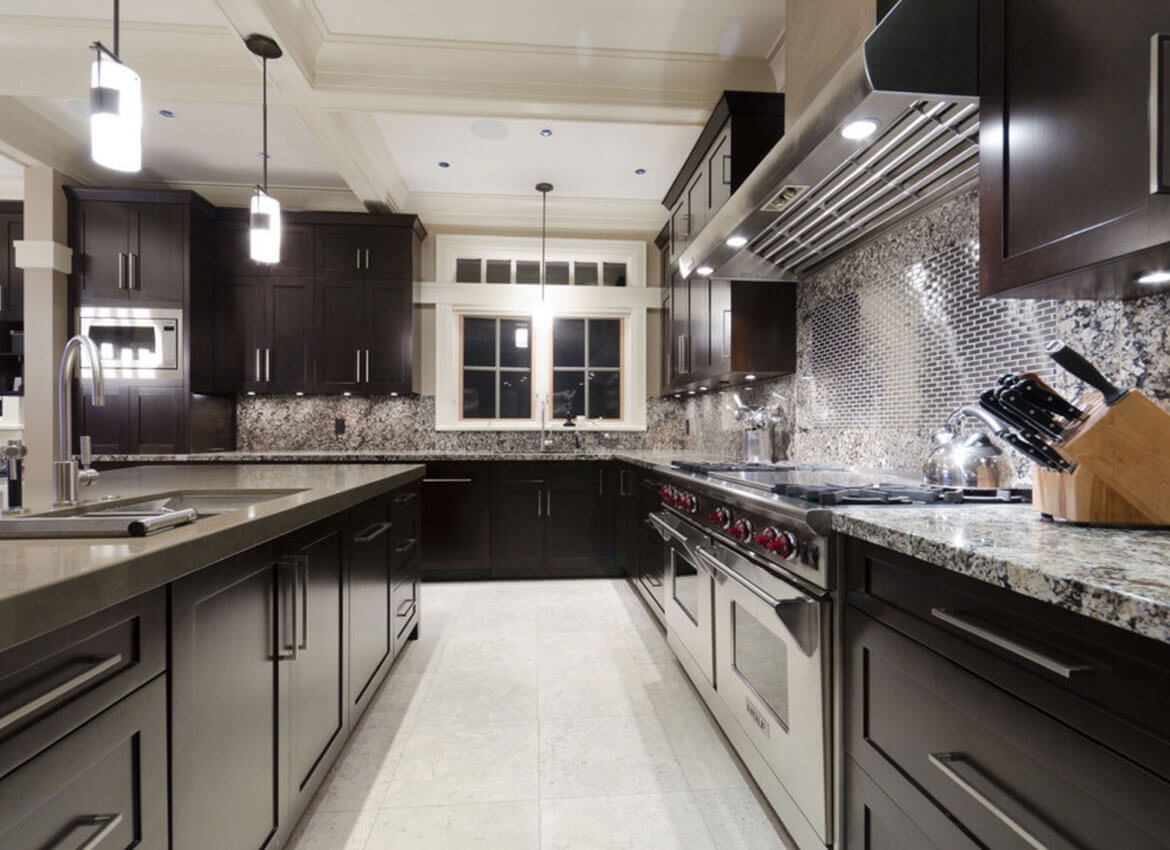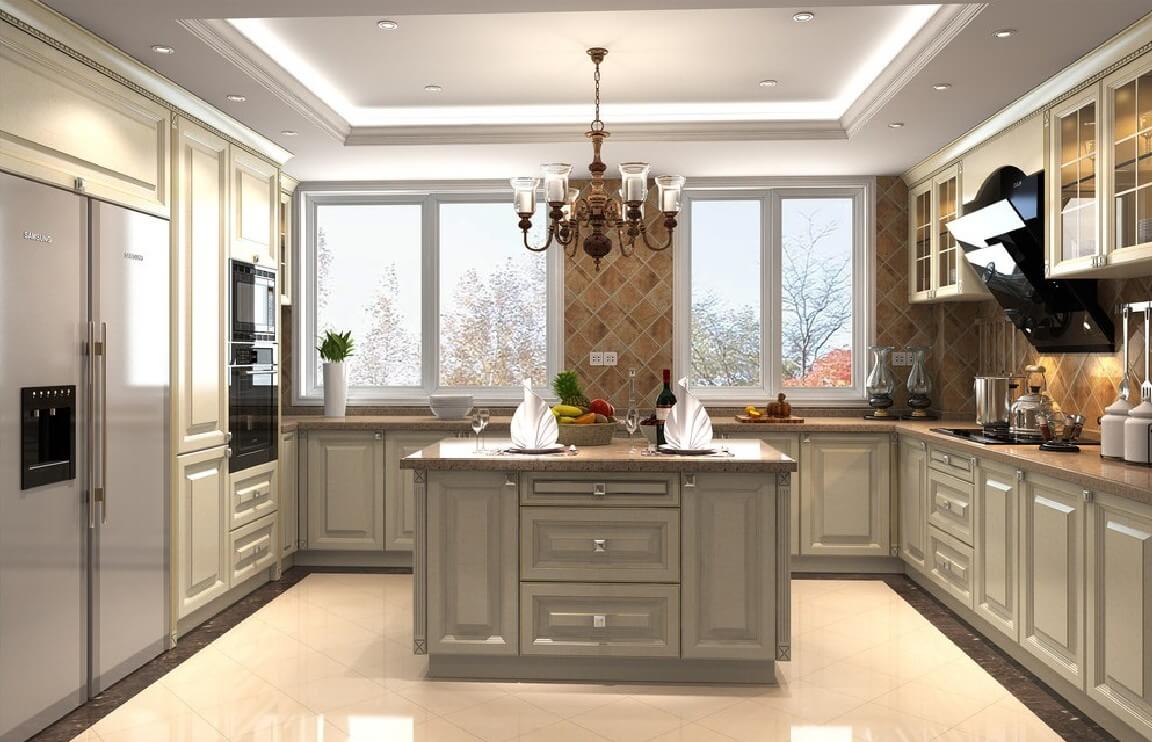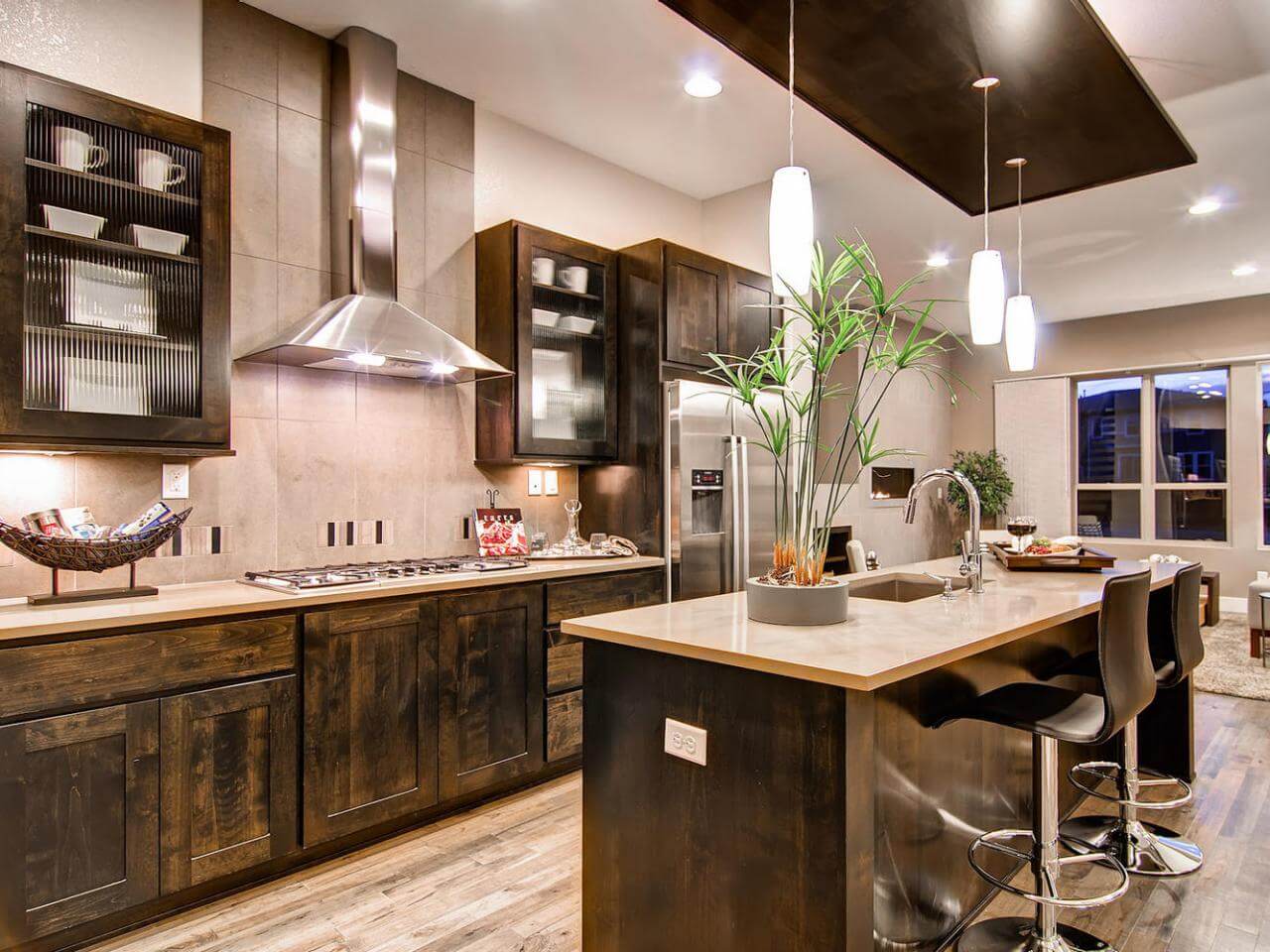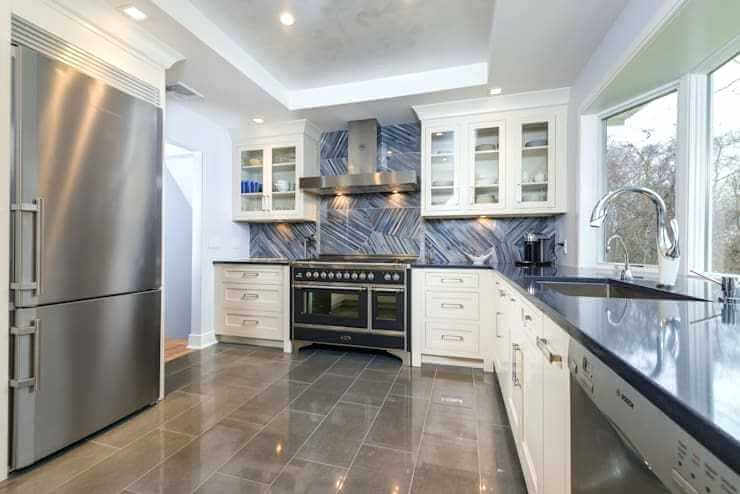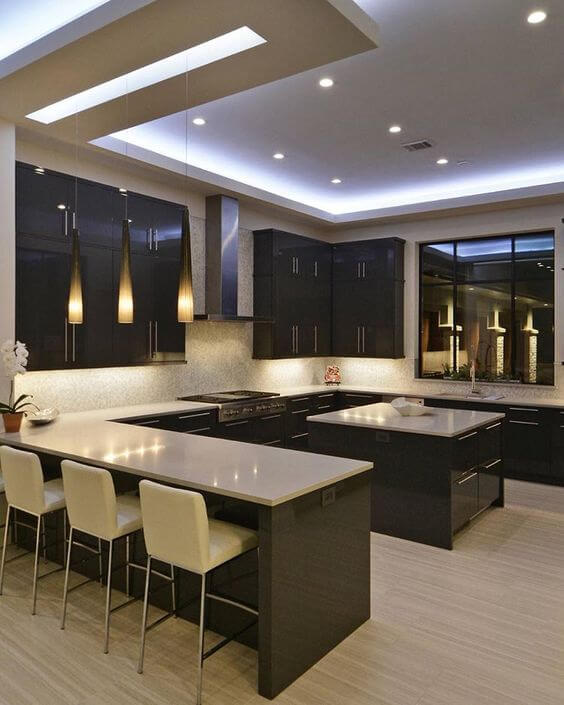 Simple False Ceiling Designs for Kitchen
False ceiling has always brought about an amazing touch to any part of the house, especially the kitchen. When it comes to false ceiling designs, you can go for gypsum ceiling designs. For that, you will have to use gypsum board because it is easy to install at cheap rates. Simple false ceiling designs for kitchen are always available easily and at inexpensive prices. The best thing about these designs is that these are so simple and can be easily manipulated to create the most incredible wall as well as ceiling designs.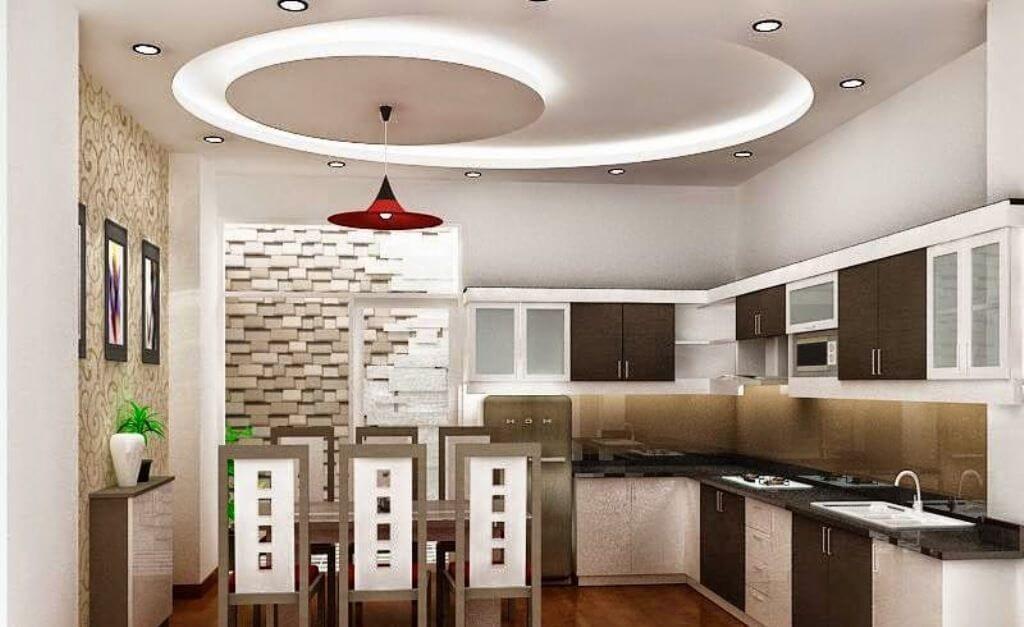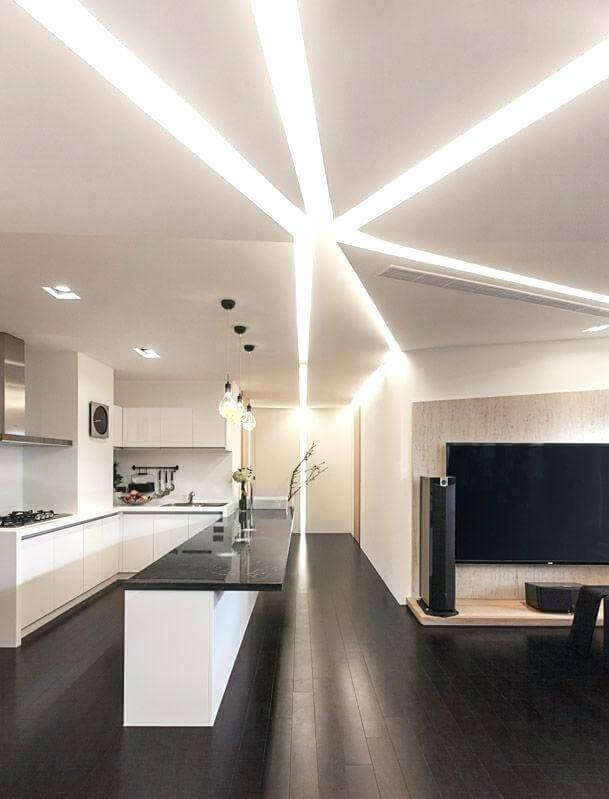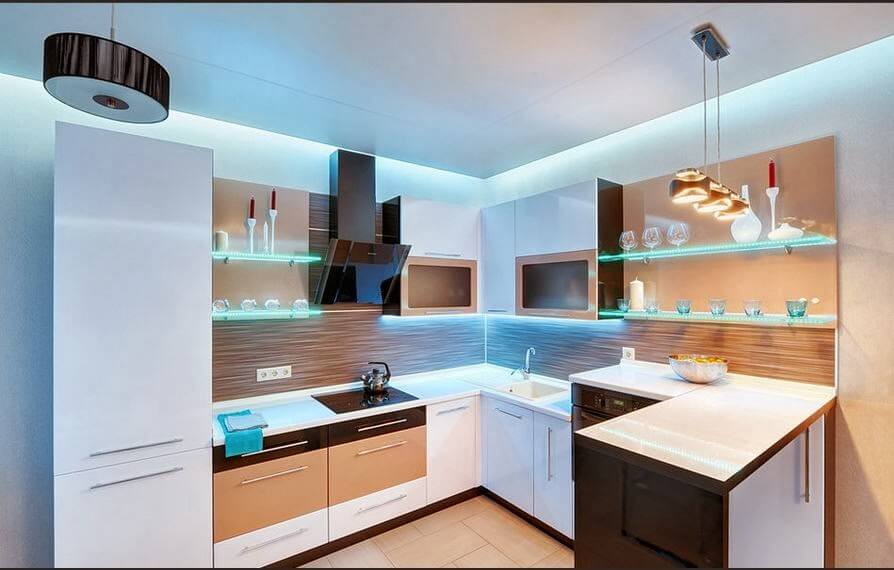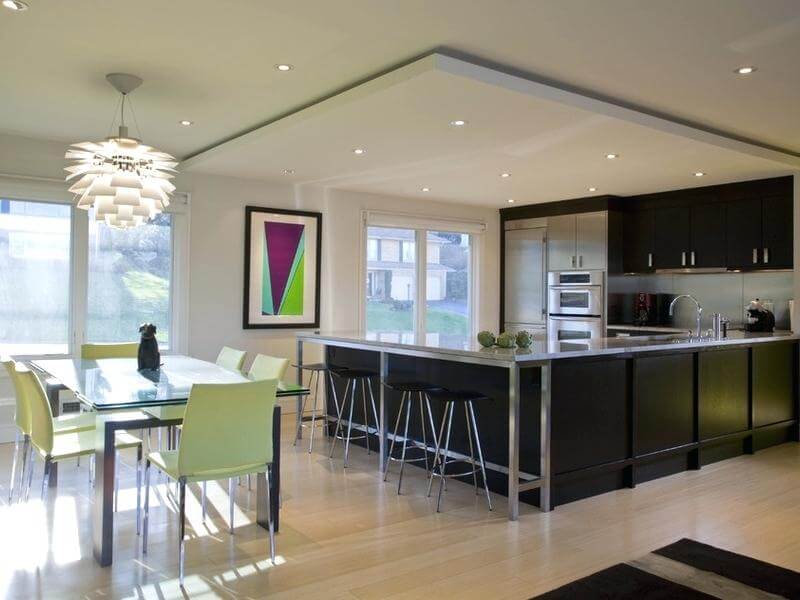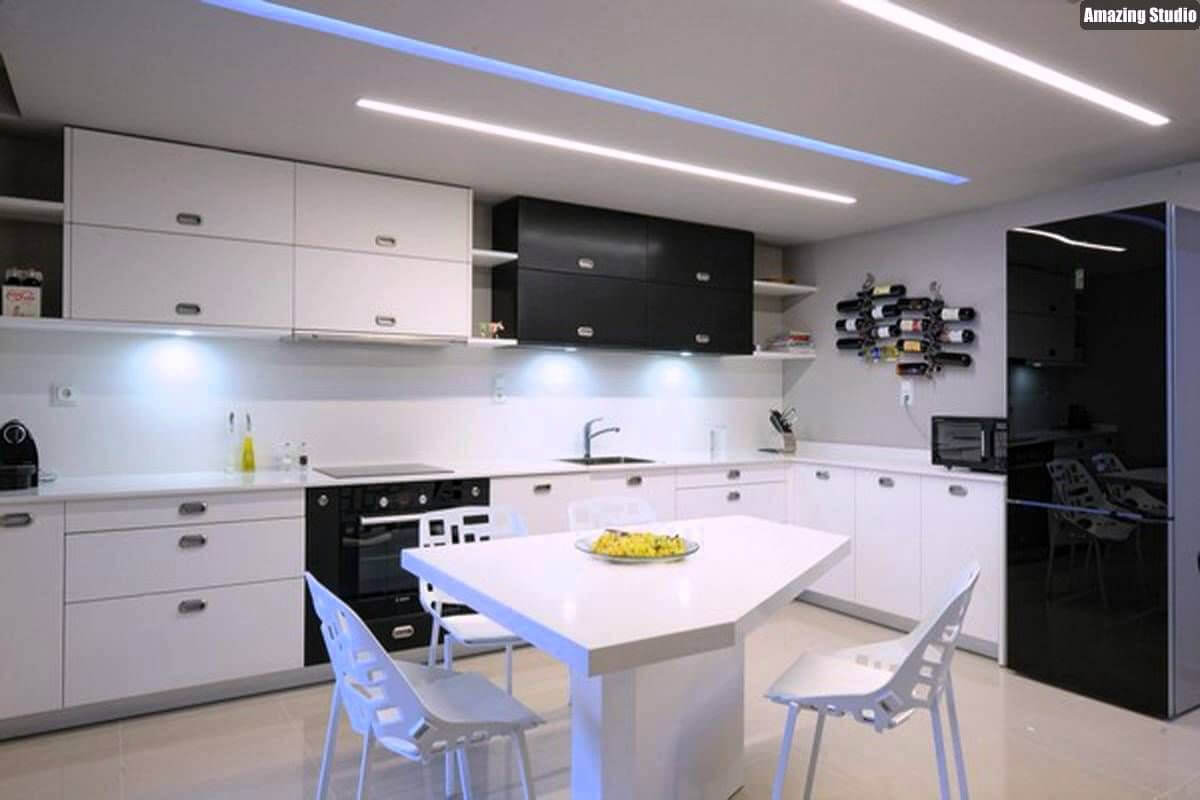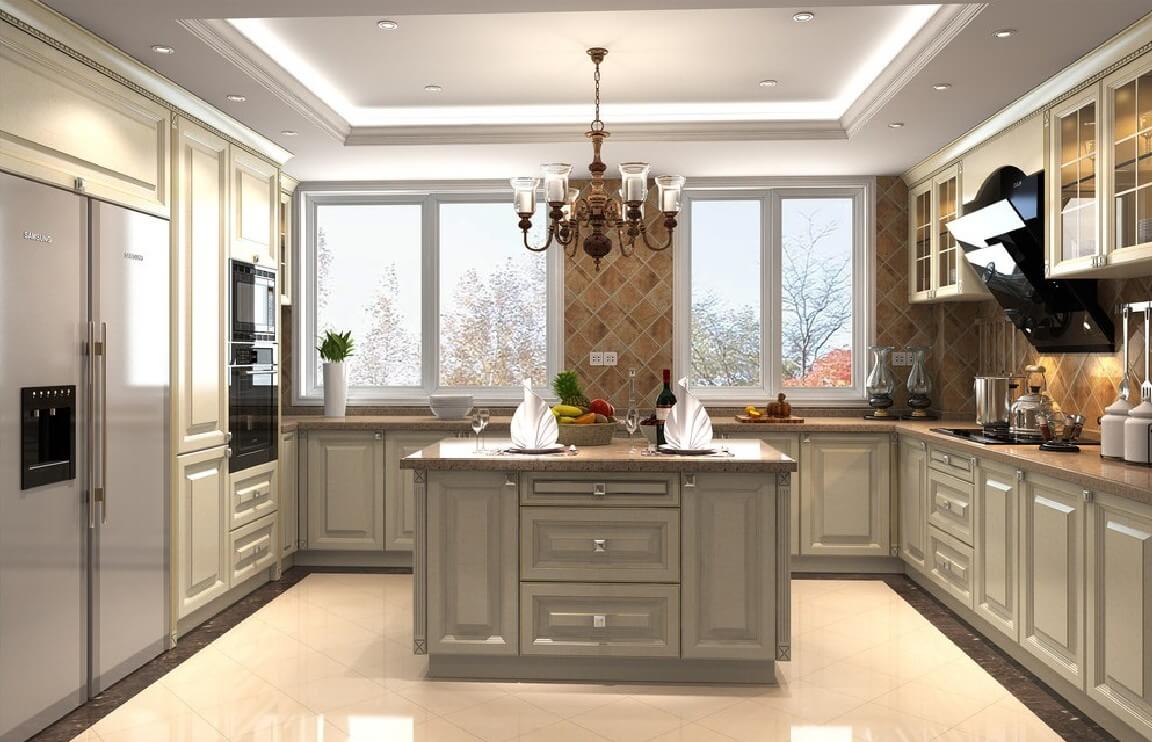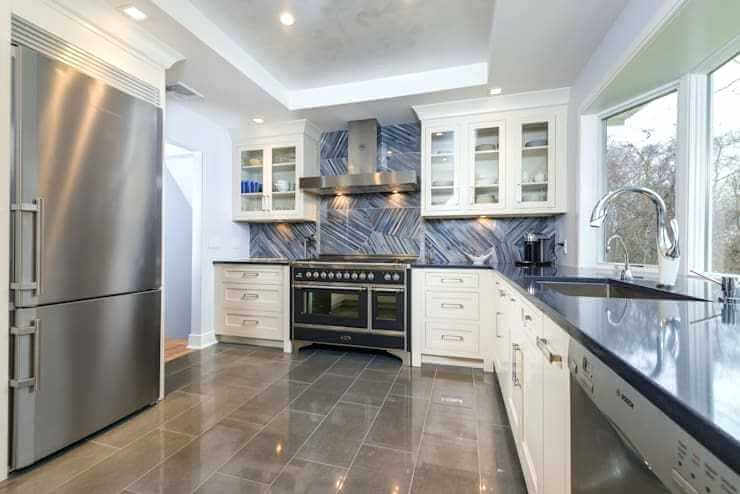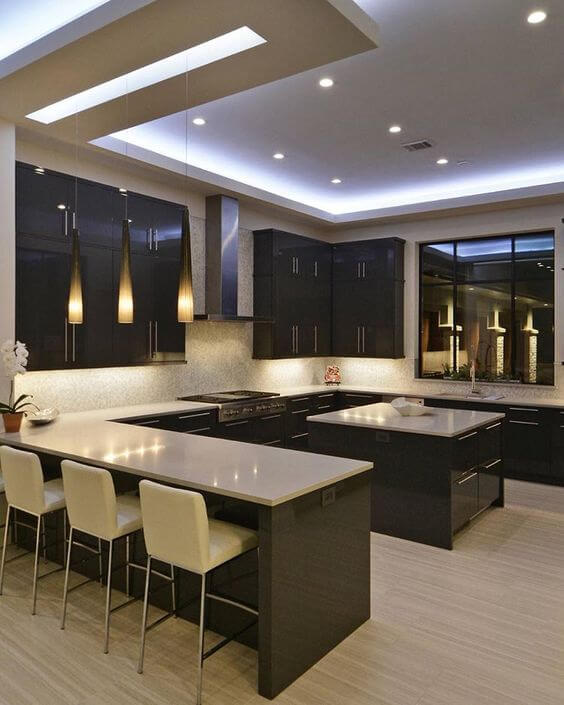 Rustic / Countryside Style Kitchen Ceiling Ideas
Most of the traditional houses in the USA have rustic/countryside style kitchen ceilings. A rustic style kitchen has wide wooden floor planks, wood ceiling beams, and time-worn wood cabinets. All of these wonderful wooden elements contribute together and bring nature and country-side look inside your rustic countryside kitchen.