Trends are changing rapidly and people want something unique and new relating to their lifestyle that is why we are experiencing new products and ideas on daily basis. Wall art is another form of creativity and the best thing is that you can also use your ideas and liking for your home walls. Wall decals or wall stickers are now an essential part of home decorations and luckily you can find the best wall art stickers on a small budget. Low cost is the main reason that renters can also use these wall art stickers for their rental places so if you are also searching for some amazing and latest wall stickers for your living room then you are at time place because we have a rich collection of new ideas in this article which you will surely like.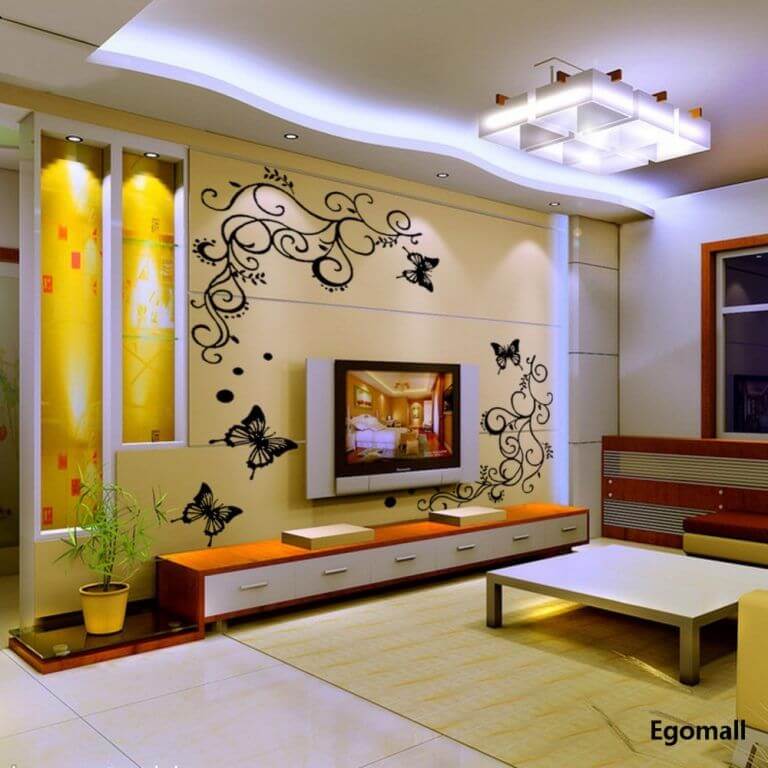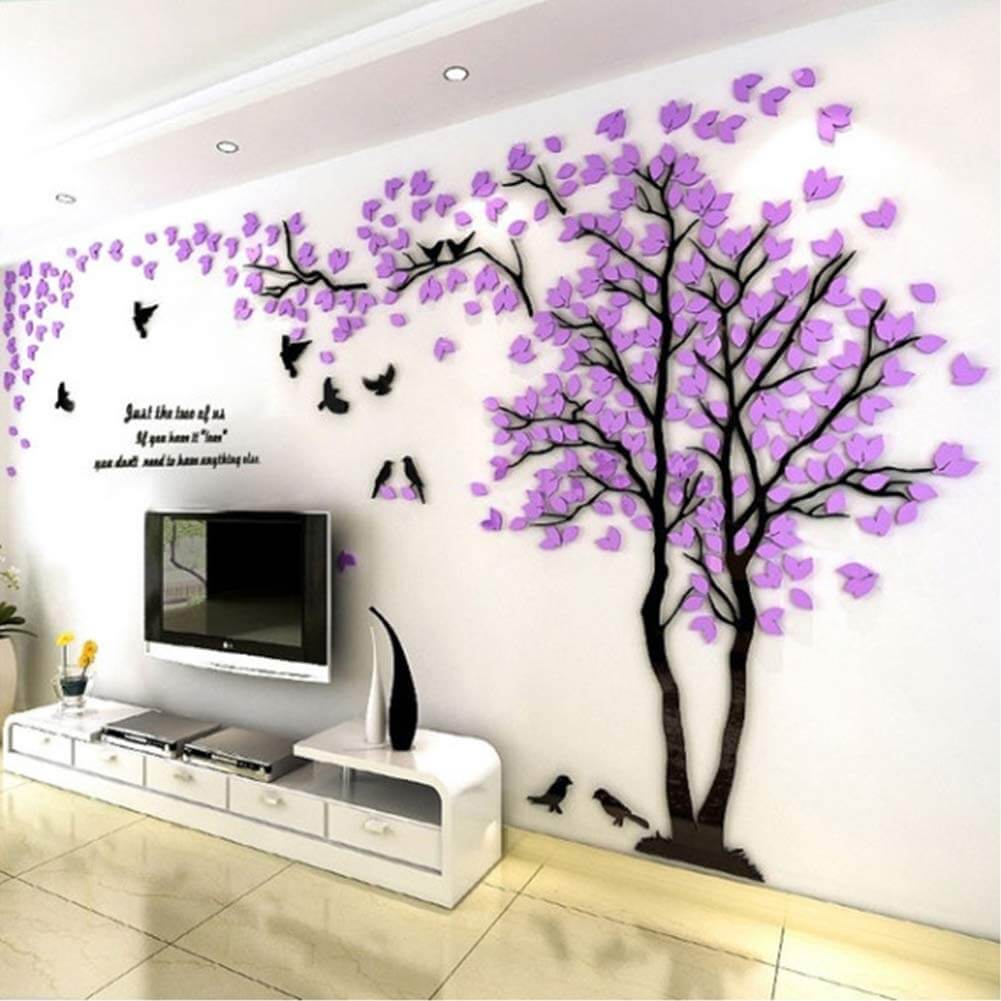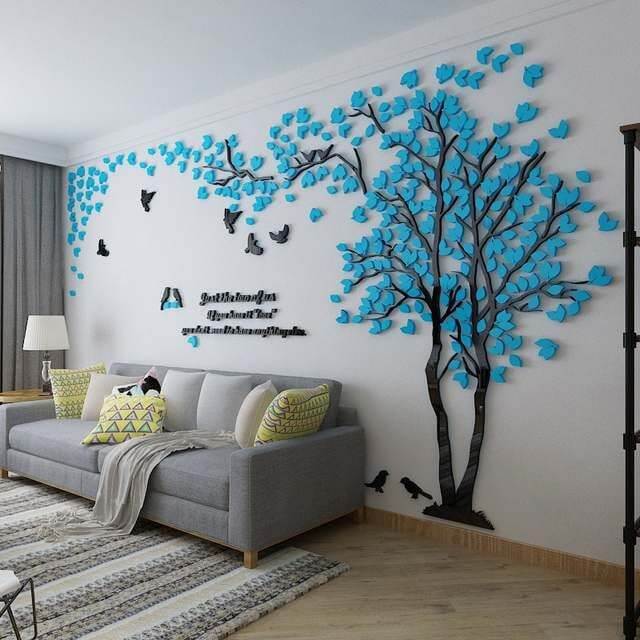 Large Wall Stickers for Living Room:
For big living rooms you can also go for large wall stickers because these giant size wall stickers can completely change the looks of your living room and you can use such wall stickers which mimic architectural features for example wall designs, big windows, bricks, and nature aspired stickers. Another favorable thing about these wall stickers is that they are flexible means you can easily remove them within a minimum time limit and your walls will not be affected due to these stickers.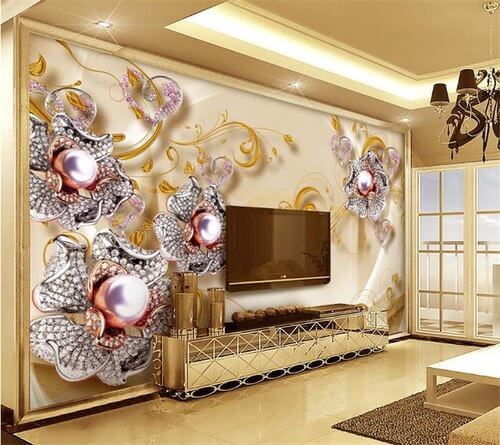 Wall Art Stickers for Living Room Ideas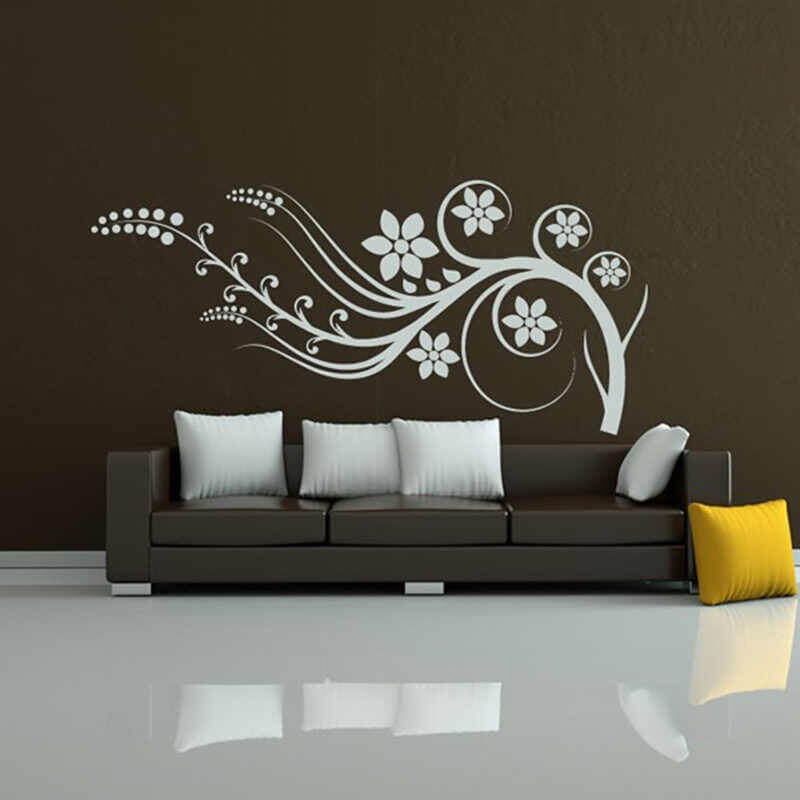 If you owe a big living room or you are an interior decorator and you want to use some large wall stickers then you should take a look at below mentioned giant wall sticker ideas.
Also See: Beautiful Wall Tiles Ideas for Living Room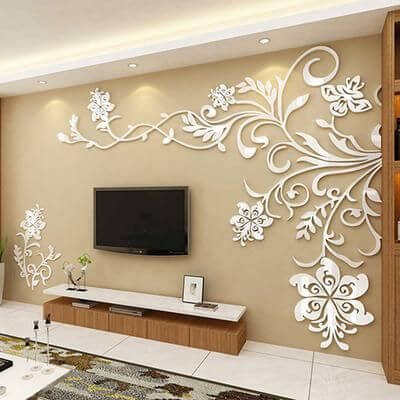 Living Room Tree Branch Natural Wall Sticker:
All of us are nature lovers so if you don't have a garden in your home or you also want something natural in your living room then you can go for a large size tree branch natural wall sticker which will be a great choice because this sticker is characterized with hanging lamps with tree branches and flying birds. You should go for a PVC vinyl material for this sticker because it will be a long-lasting sticker with waterproofing quality so you can clean your wall with a damp cloth as well.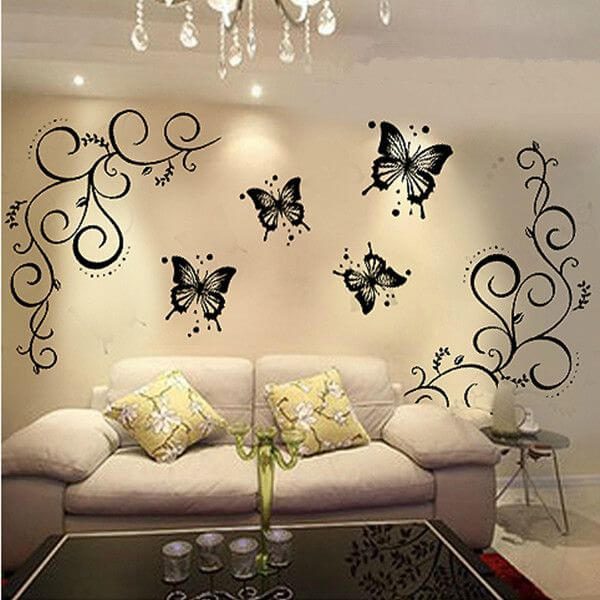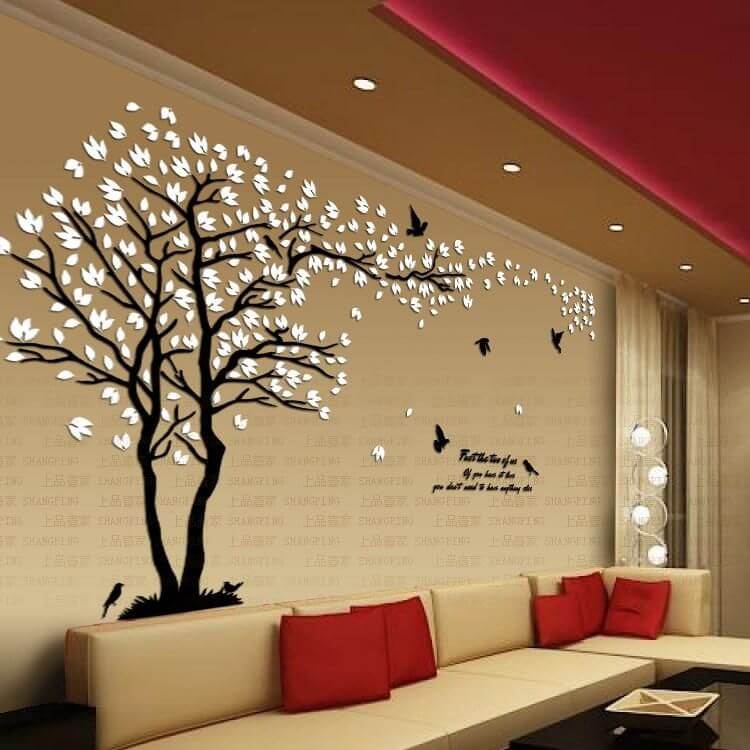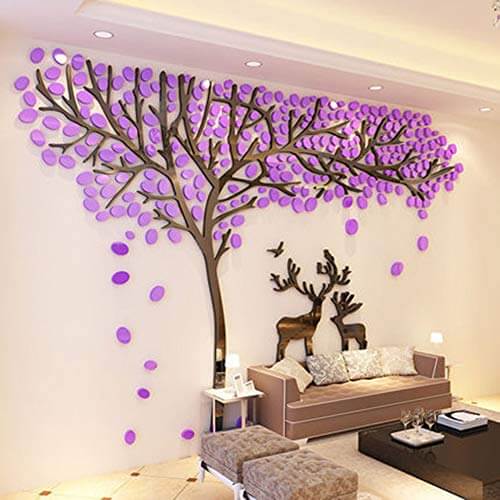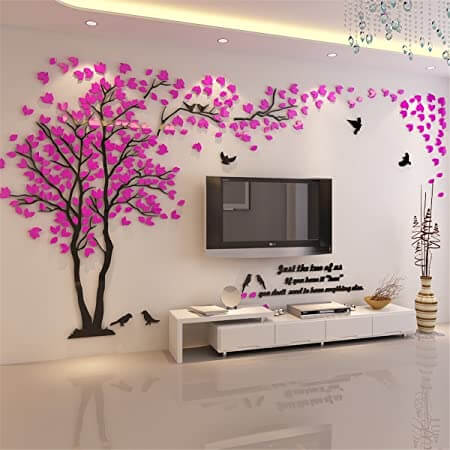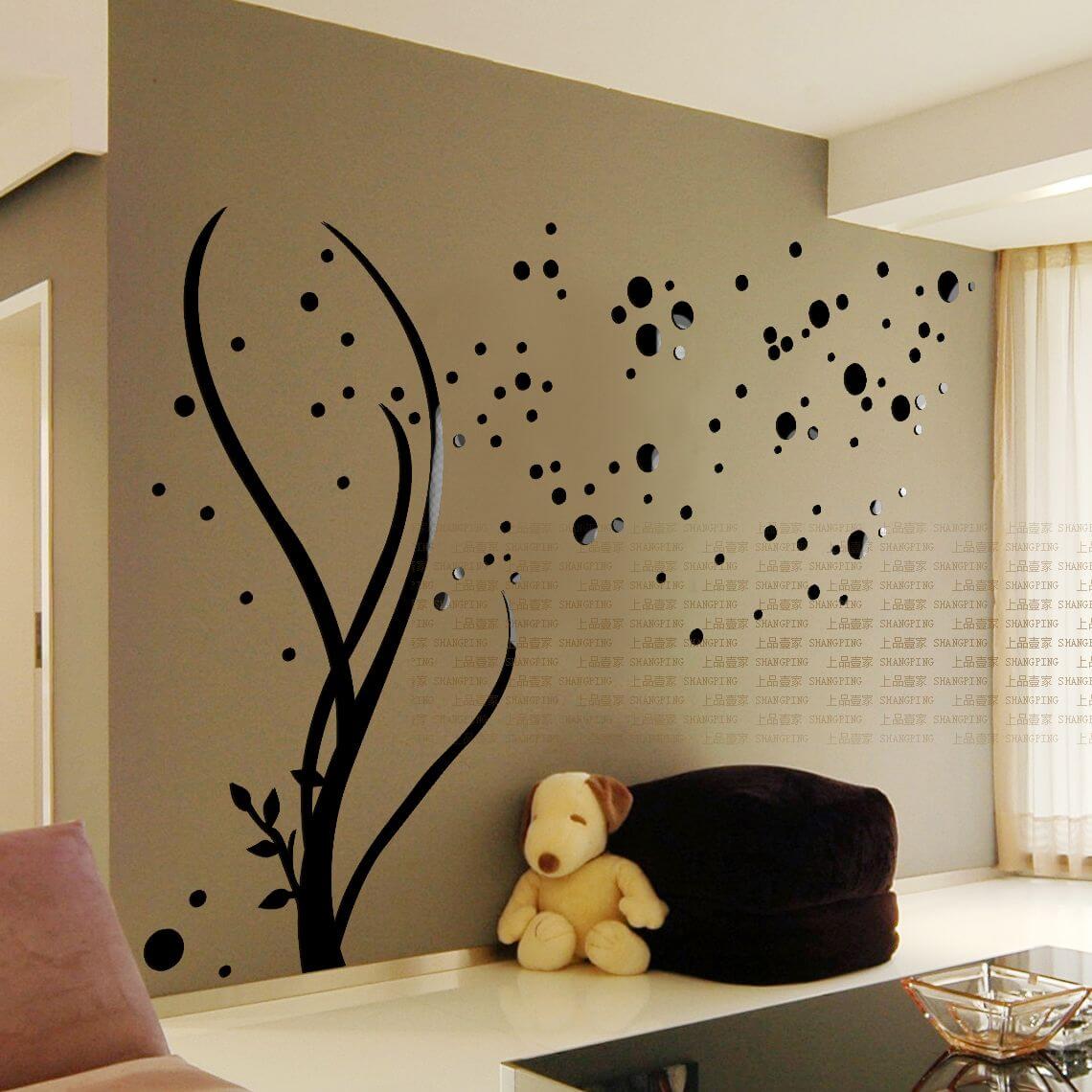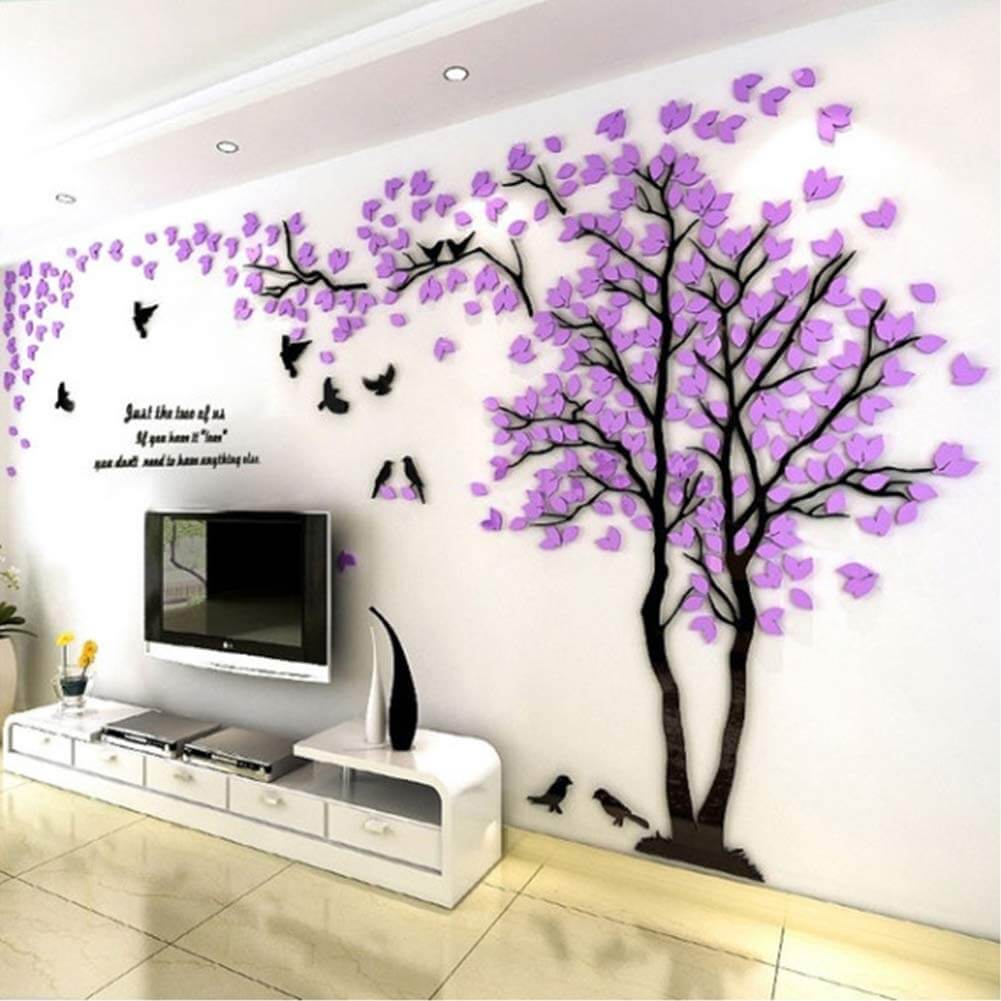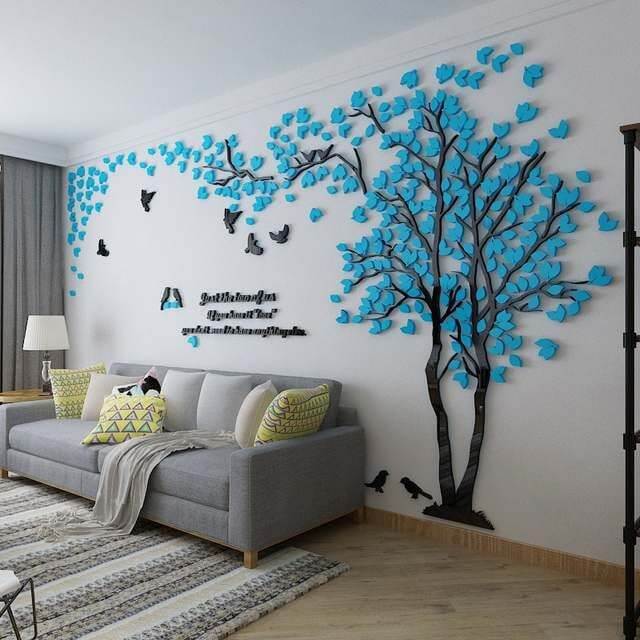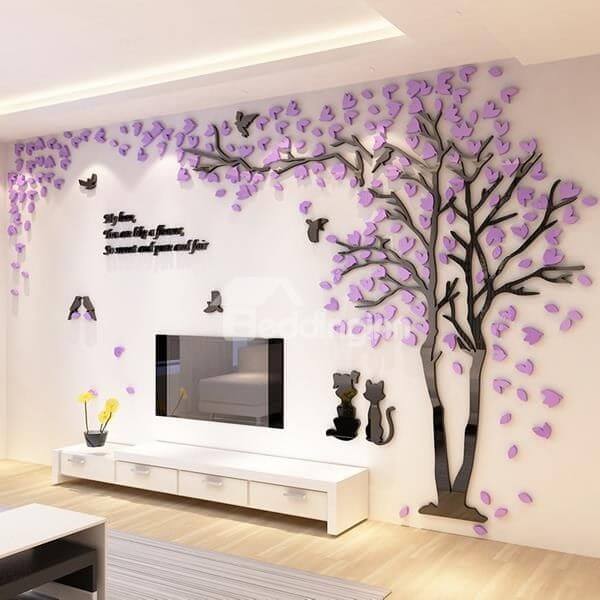 Guitarist Large Wall Sticker:
If you are a fun-loving person and you like music most then this wall sticker is created for you especially because it will turn your living room into a studio and everybody will appreciate your sense of decoration. A dark black guitarist sticker with a yellow background and floating tunes will create immense beauty in your living room.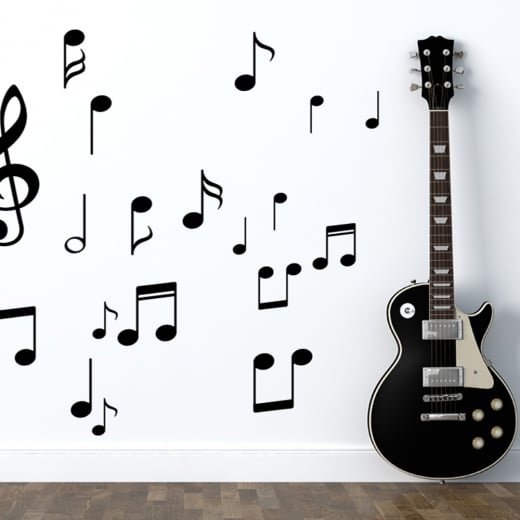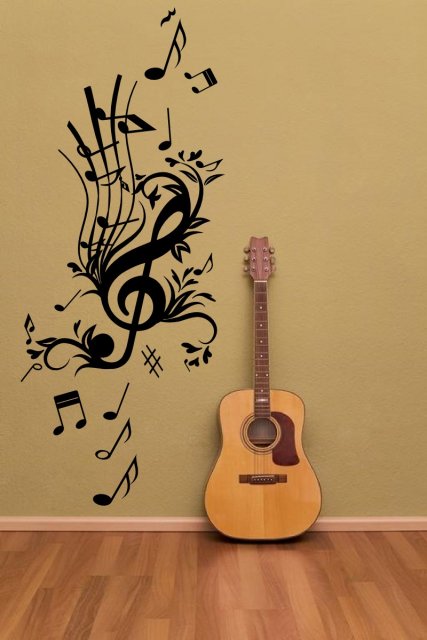 Wall Stickers With Quotes:
Quotes always inspire us from the inside and they are the best source of motivation so you can also use these quotes as a large-size wall sticker for your living room by using some unique quotes about life, love, and laugh quotes. These quotes should be written in a very clear pattern so that they are easily readable and understandable.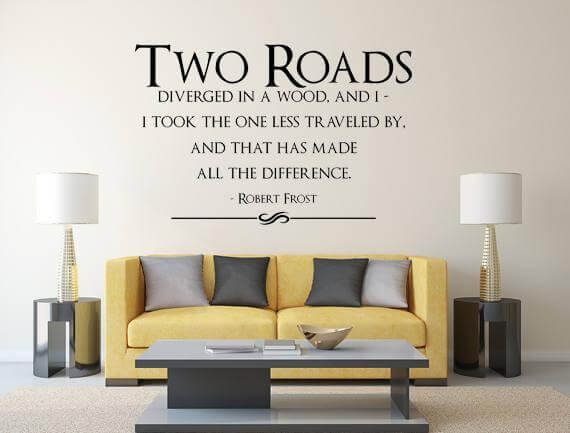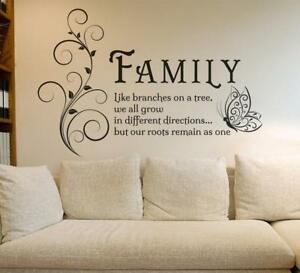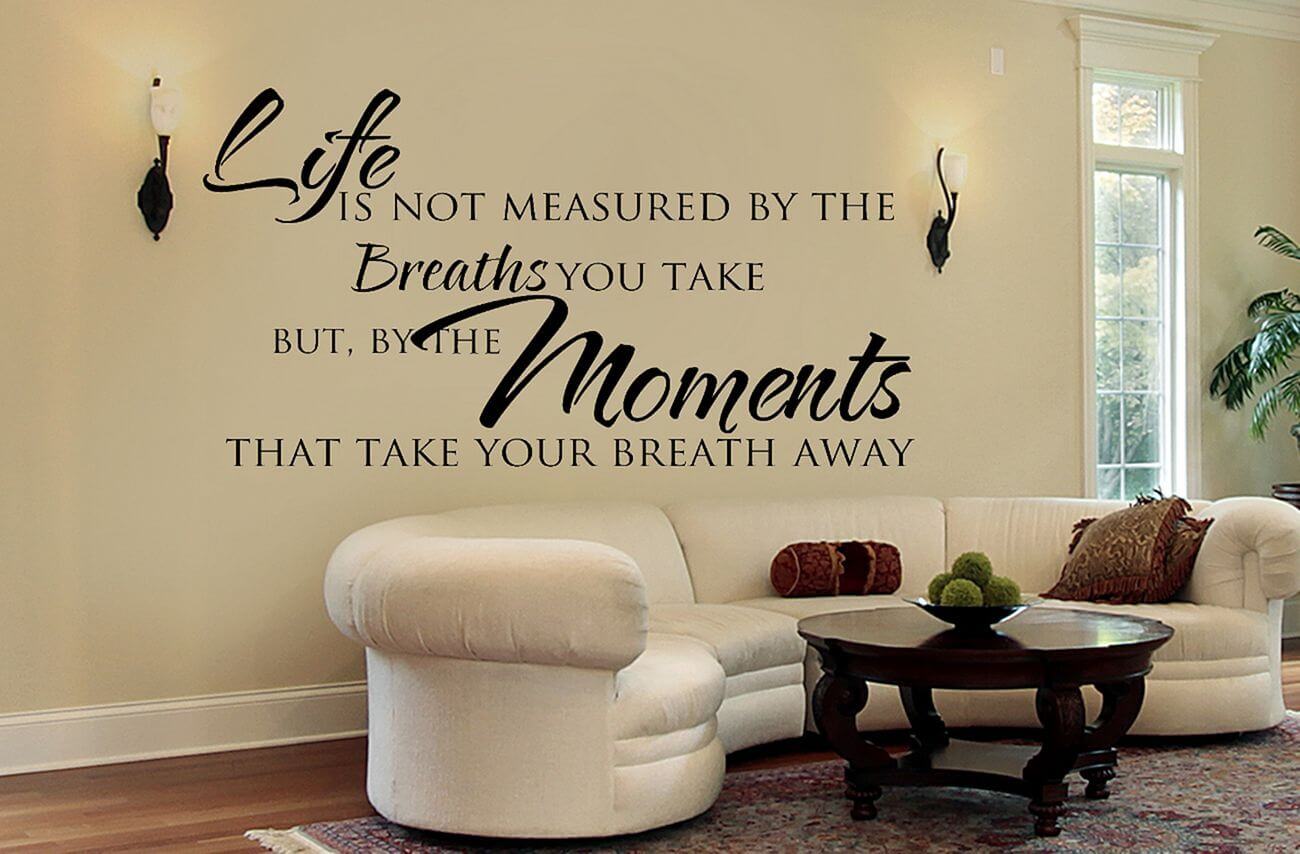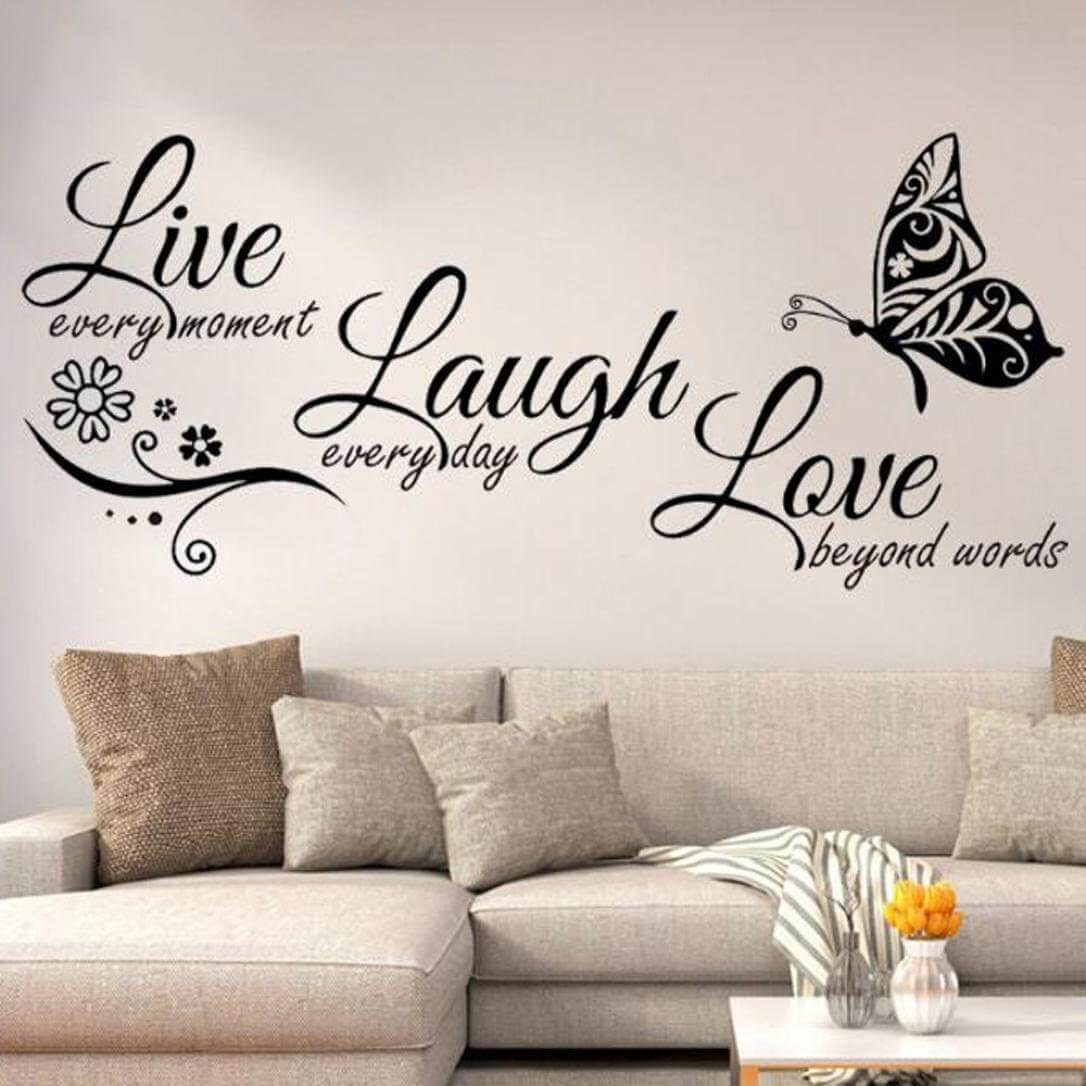 Flower Wall Stickers for Living Room:
People are using natural and artificial flowers for decorating their homes from very past and the reason behind this is that flowers always leaves a pleasant effect on everyone so the best way to show your affection towards nature is to use flower wall stickers for your living room and this you can go for below-mentioned ideas.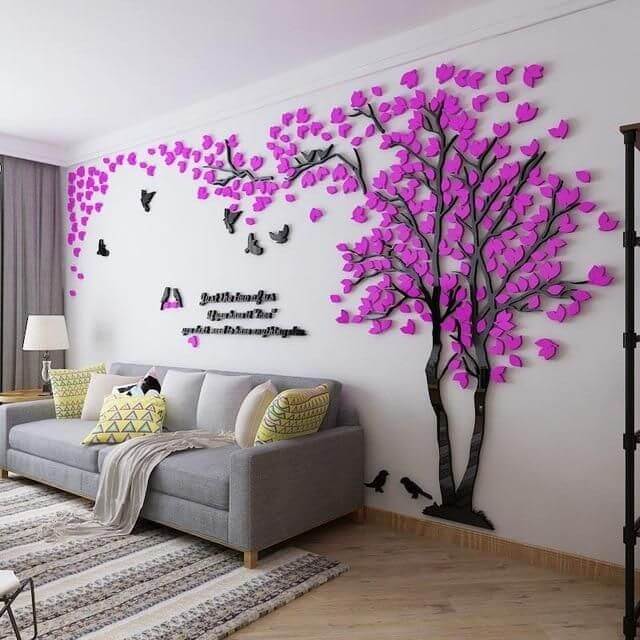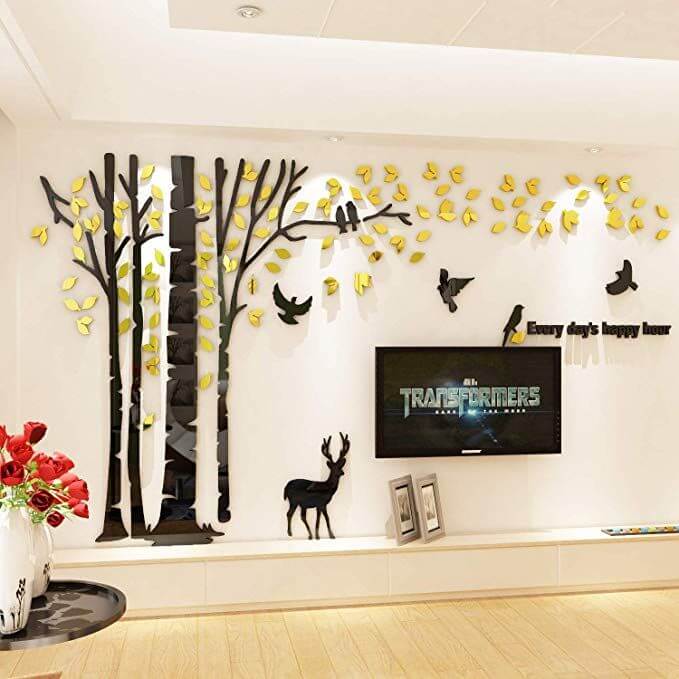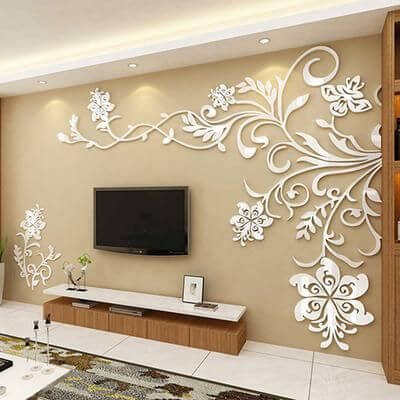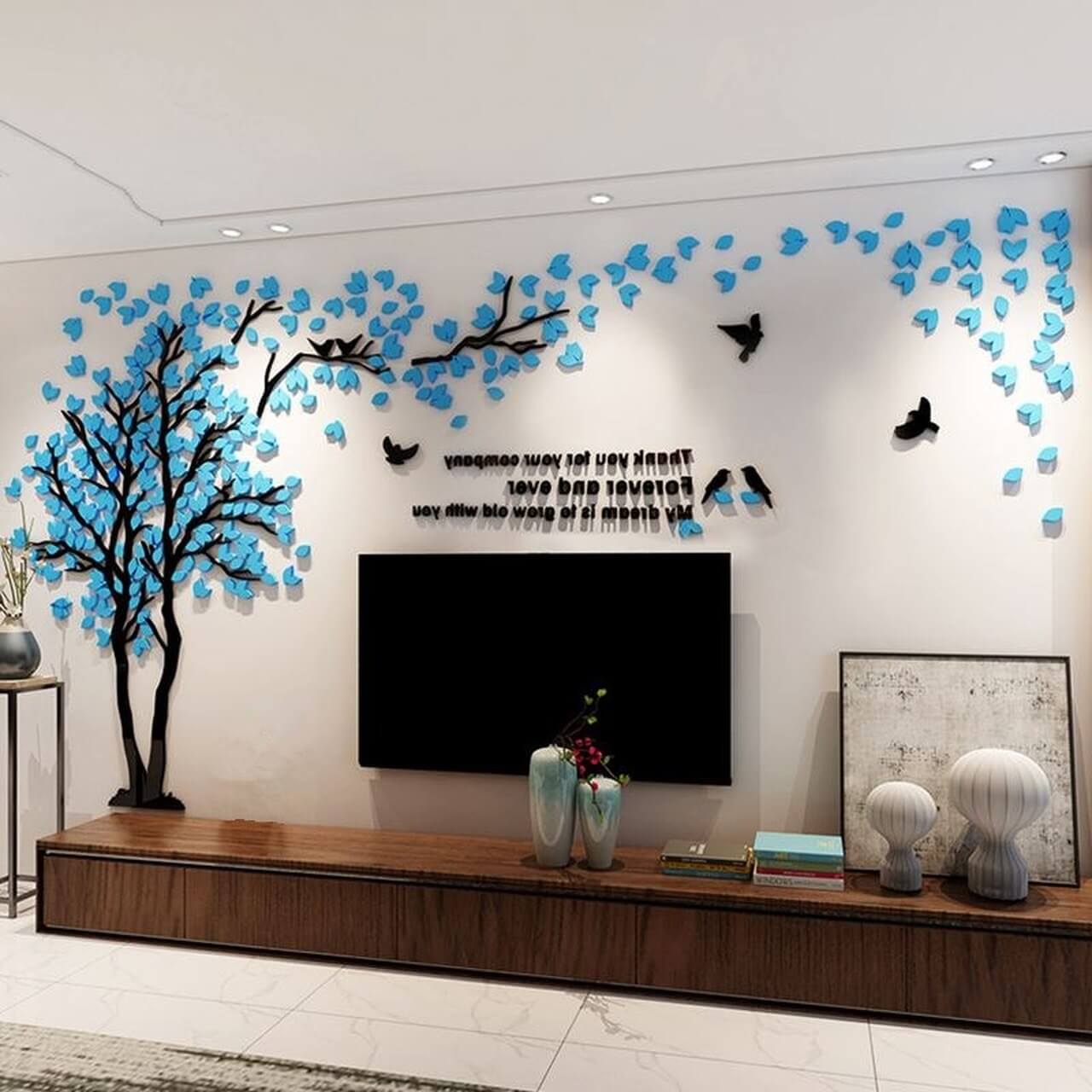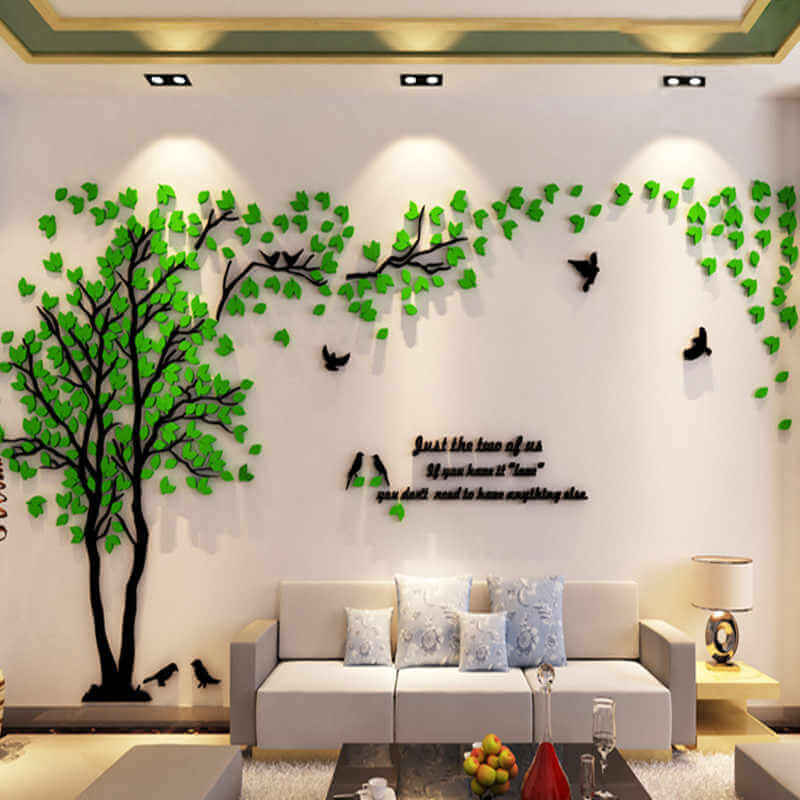 3D Autumn Window View Floral Wall Sticker:
A 3D autumn window view floral wall sticker will be a fantastic choice if you want to bring nature inside your home so that you will always feel a blessing of nature due to 3 D effects of this wallpaper and if your living room lacks windows then this window view will completer your living room beautifully.