Decorative items are compulsory for the living room because you have to spend more of your time at home with your family members at this place so it should make you feel more relaxed and appealing all the time. With time, trends are being changed and people are preferring different things for the decoration of their living rooms but if we talk about a traditional thing which was the most important part of the living room in past was wall clock because your living room felt incomplete without it. But over time and in this era of modern technology all people having smartphones in their hands so they rarely need wall clocks to check the current time or date.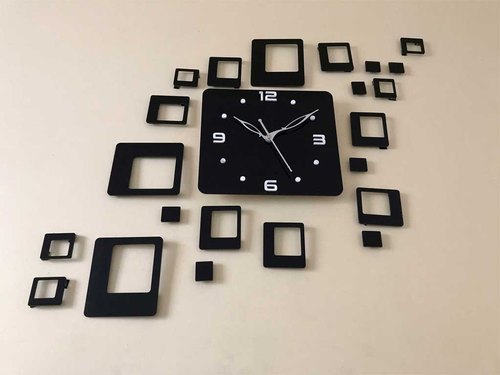 But the big question is that if we don't need to check the time from these wall clocks then is there any need for them in the living room? The answer to this question is surprisingly a big yes because wall clocks are the most important part of living room decoration. You can go for a very traditional wall clock for your living room as well as you can also check out the combination of modern and vintage style wall clock so here you will find some great ideas for decorative wall clocks for your living room.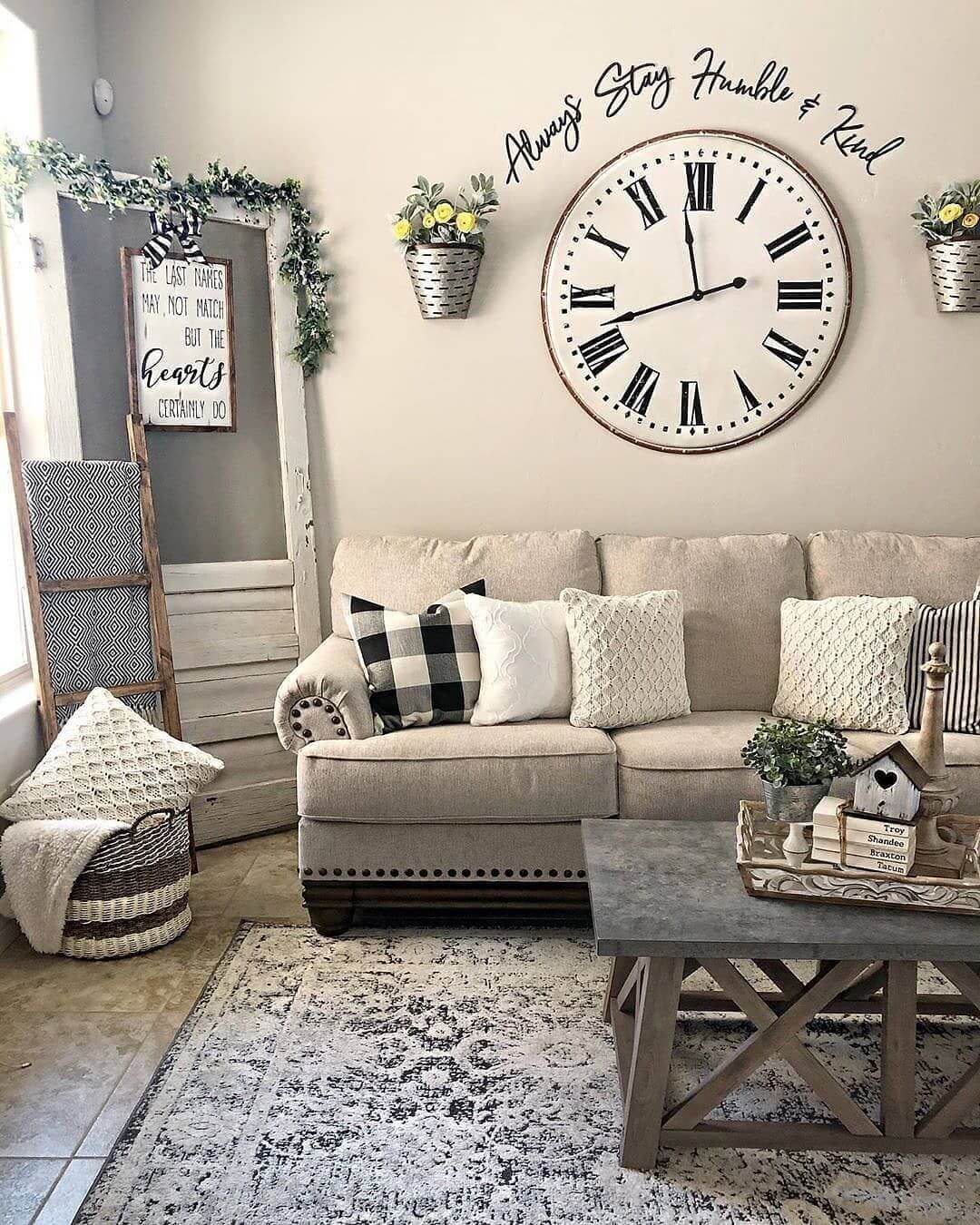 Best Decorative Wall Clocks for Living Room
Tree design wooden wall clock:
A beautiful tree design wooden wall clock is a unique idea for the living room because such types of wall clocks are not common and the specialty of this wall clock is that it is made up of high-quality birch wood and looks perfect in a medium-size living room. Its size depends upon the size of the living room but for a medium-size living room, a tree design wooden wall clock with a total wall coverage area of 33 cm X 33 cm is enough. It is round shape tree design wooden wall clock but one thing which should be kept in mind is that it will look best on a white color wall of the living room.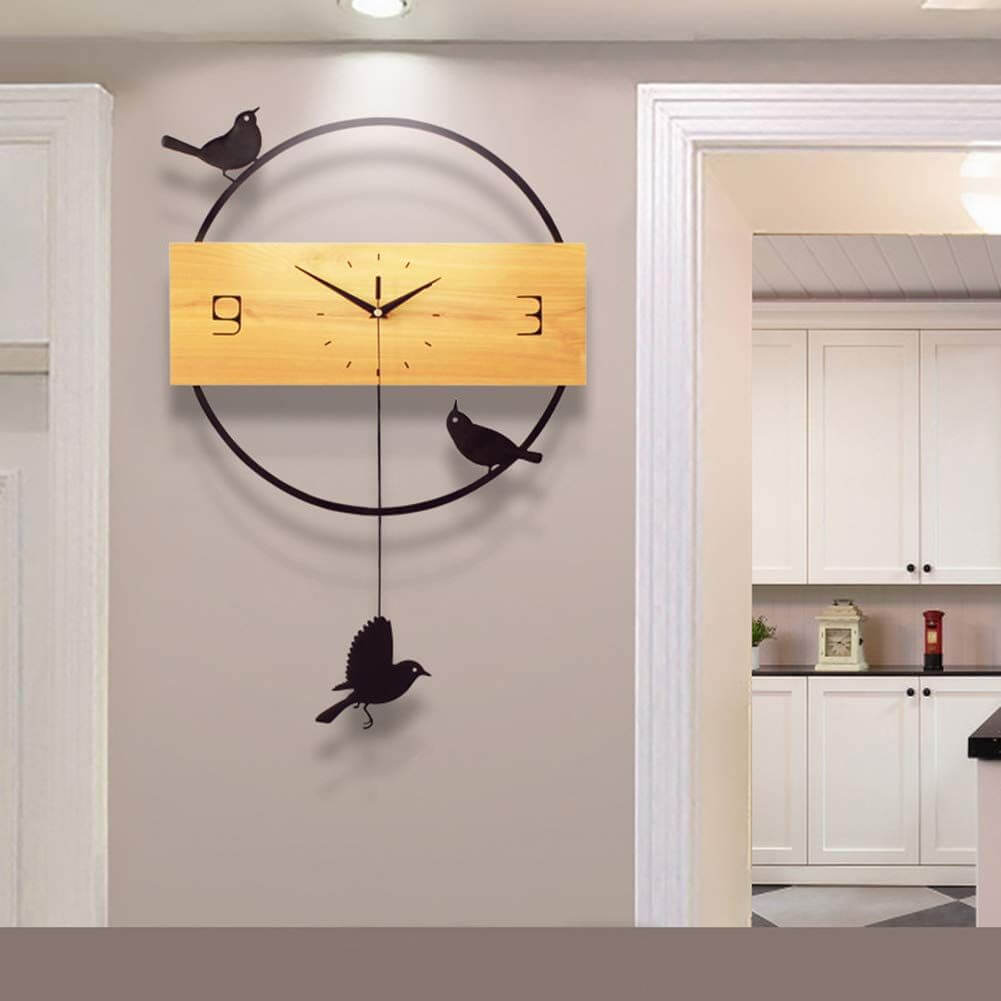 Pendulum clock with roman number:
A pendulum clock will never be out of fashion and because of its vintage look, it is an all-time favorite for all types of living rooms whether it is situated in a city or you are going to decorate your county side living room with such a wall clock. A Roman number is used in this wall clock and It looks amazing in black color so if you are also looking for the best decorative wall clock for your living room then you should consider this option.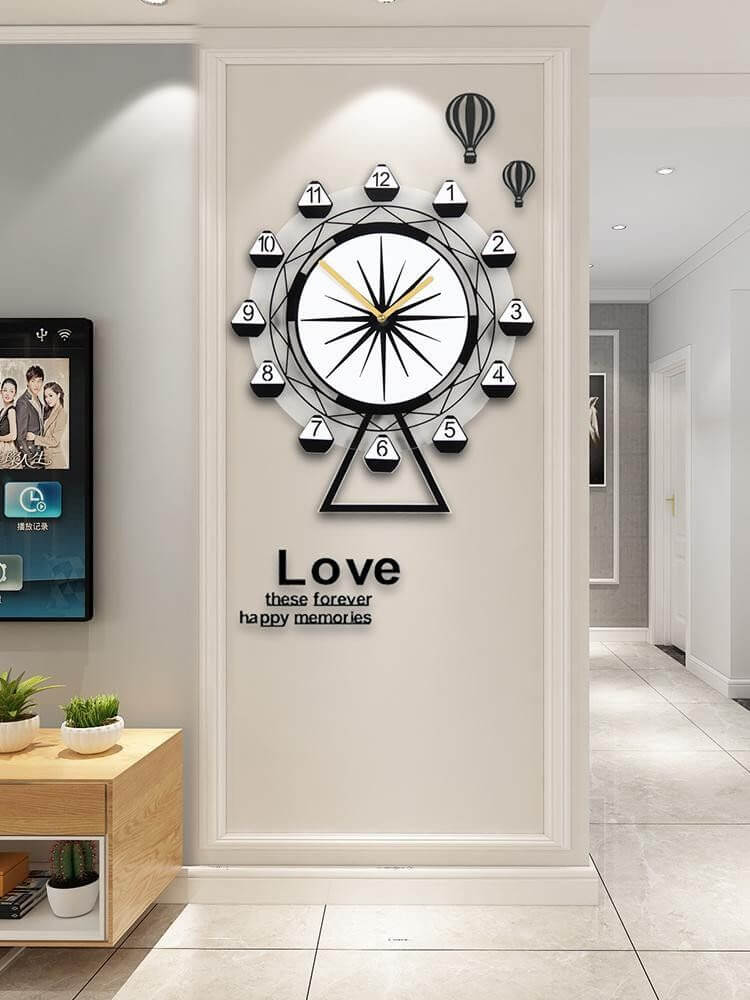 Large Living Room Wall Clocks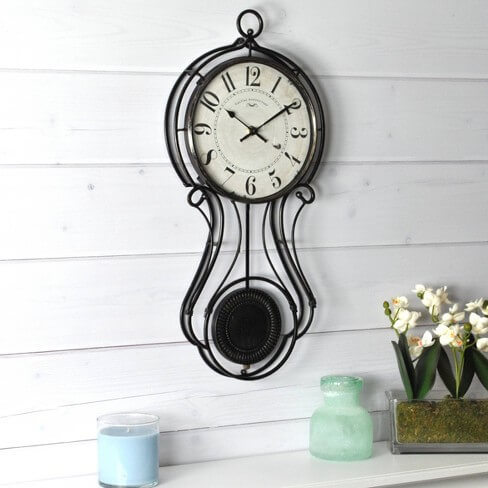 Yellow color wall clock in trapezium shape:
With time the completion is getting higher and you have to add more and more uniqueness in your selection so taking in consideration new trends we are here with a great idea of a trapezium shape wall clock in yellow color and this will be the best deal for your living room because this impressive wall clock is made up of laser cut and professionally painted with finest quality paint and if we talk about the protection of this wall clock then it is protected with a layer of transparent matte finish varnish so that you will get an amazing experience every time you look at the wall clock of your living room.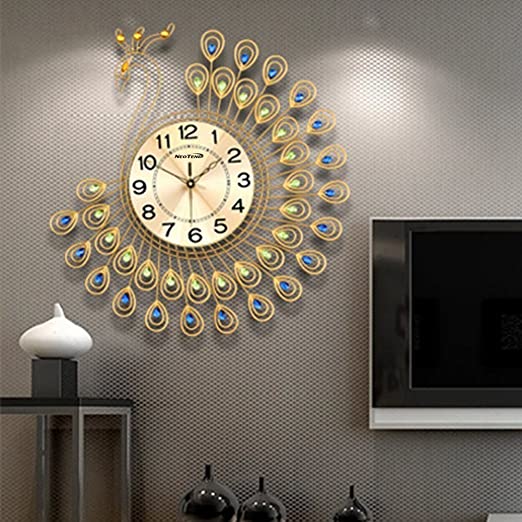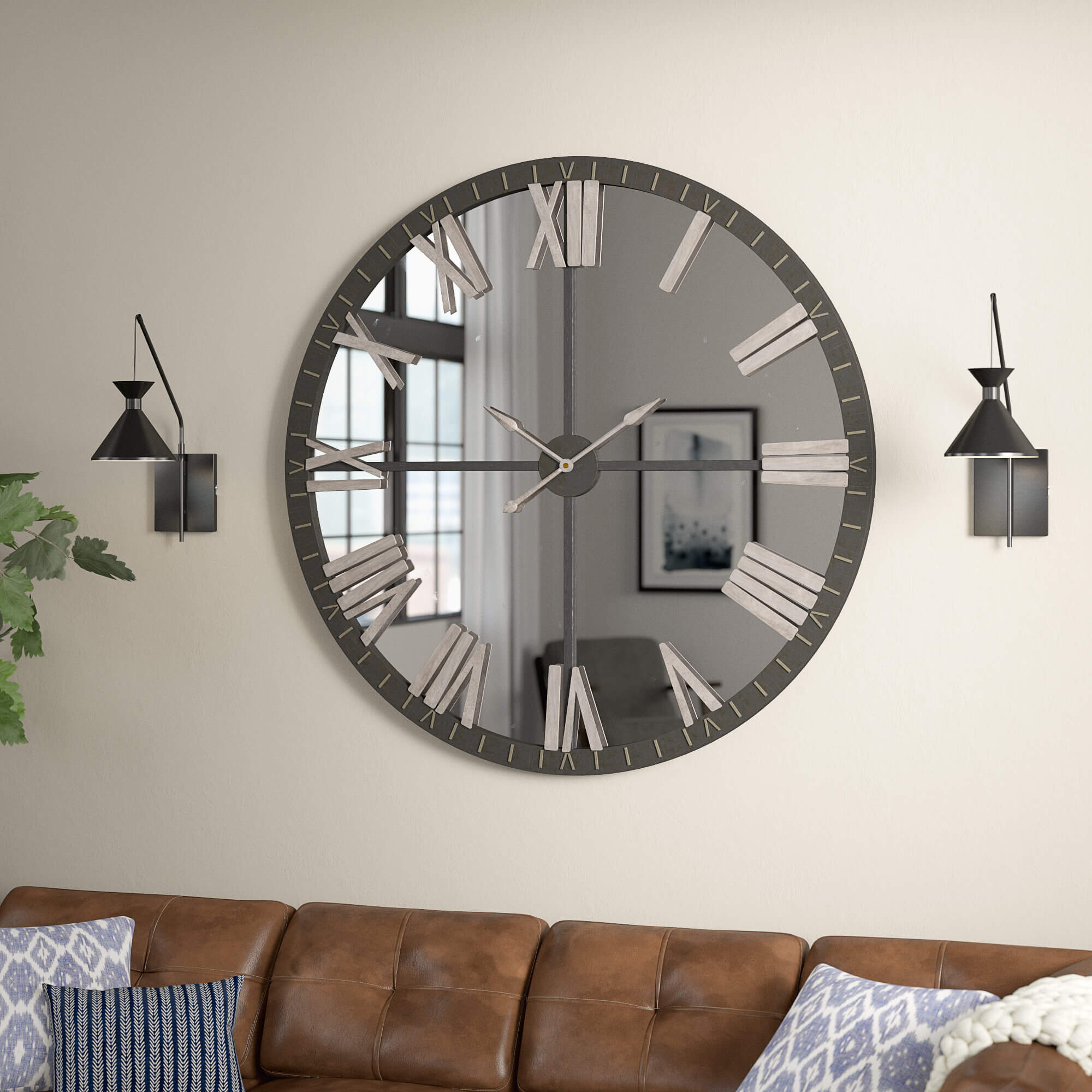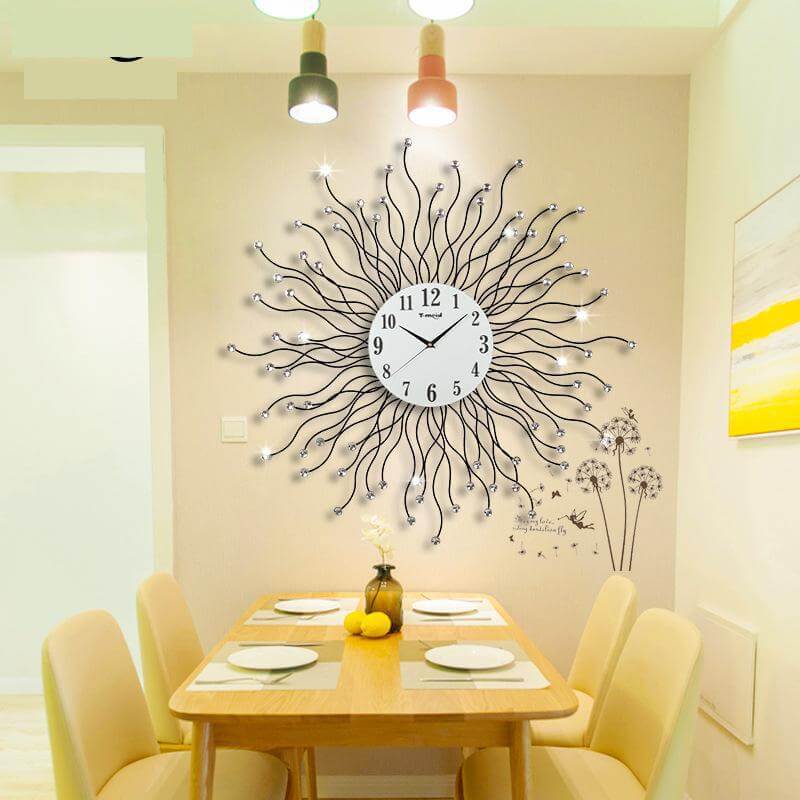 Ship wheel shape living room wall clock:
It is the cutest wall clock decoration idea for your living room because it's a new design wall clock made with high-quality material and available in black, brown, and white colors but black will be the most prominent and best choice for your living room. It is also best for giving as a gift to your loved ones, family, and relatives because its design makes it much attractive and they will love to use it as a decoration item in their living room.