Solid hardwood flooring can make your home shine and is so durable that centuries-old homes still have their original floors.
That's right, well-maintained hardwoods can last hundreds of years! Ancient and powerful, wood brings an unsurpassed beauty and richness to your home that many will envy.
Hypoallergenic and in many varieties, each type of hardwood has its own specifications that make them unique for different applications. When you're getting ready to purchase any kind of flooring, have in mind the following: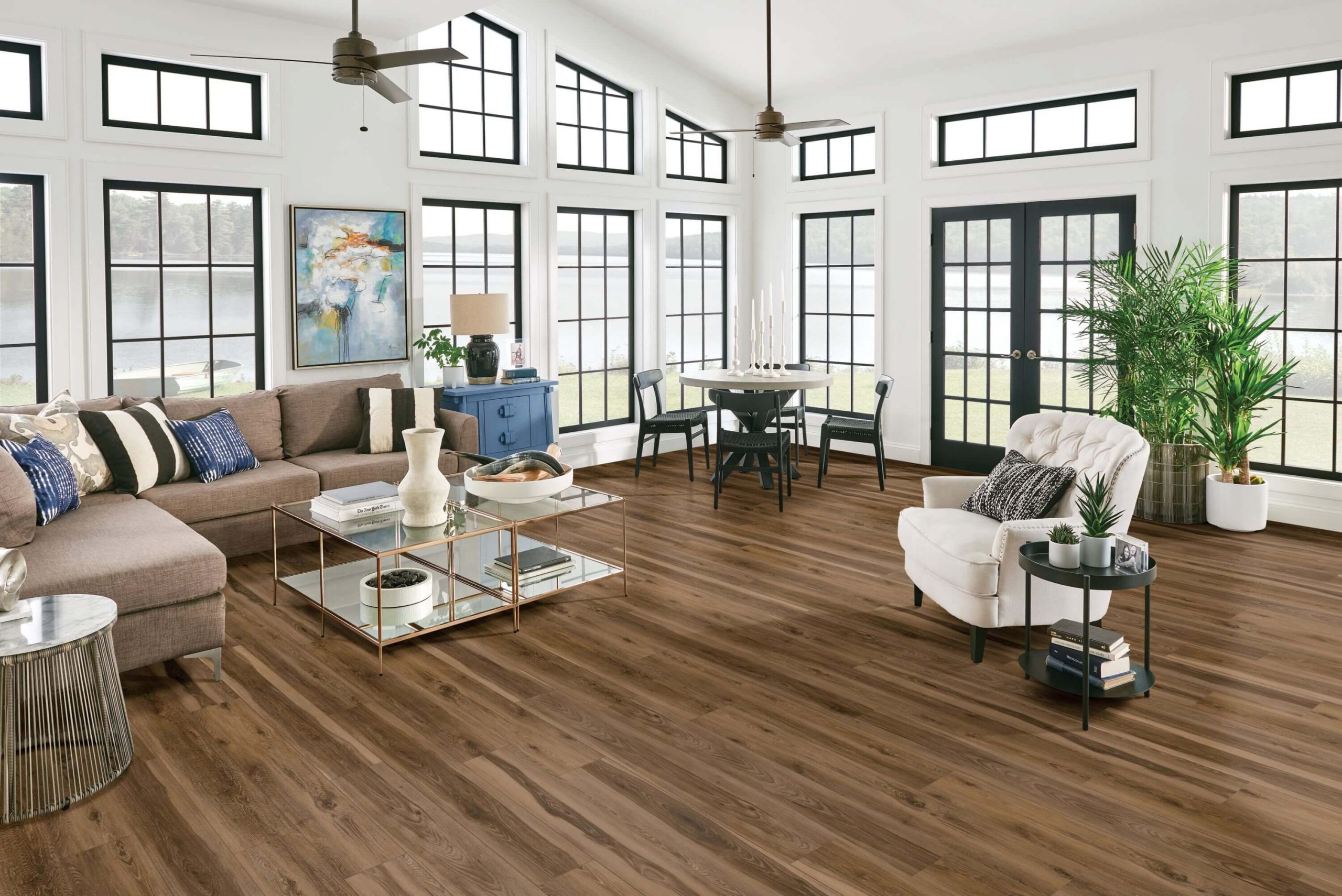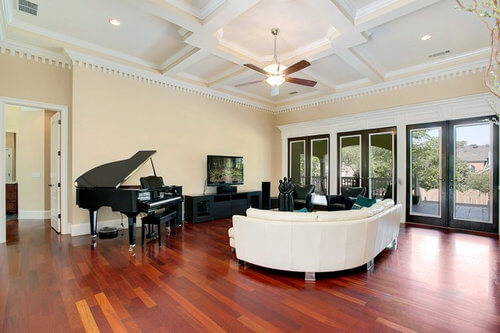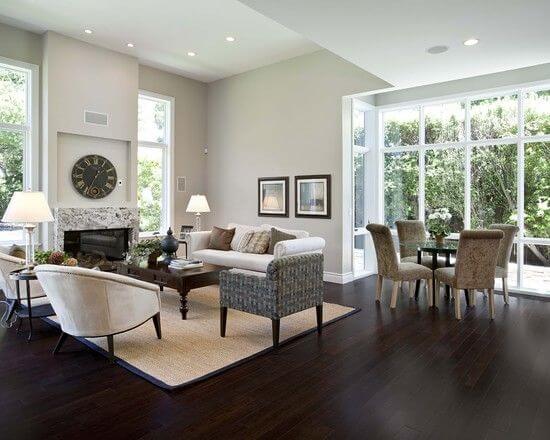 Wood Floor Living Room Ideas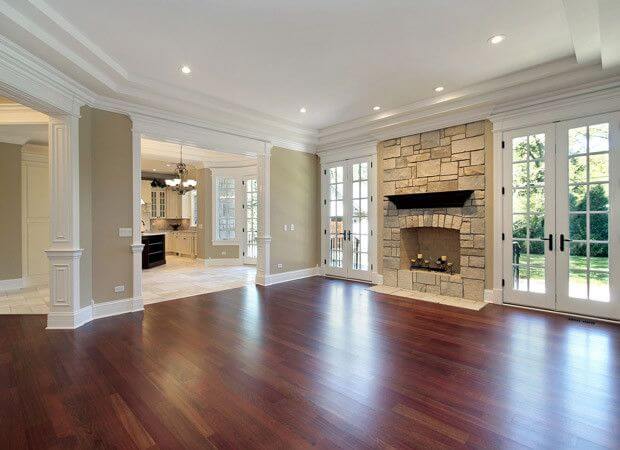 The kind of traffic area
How much sunlight will it receive?
Is it in a basement
Does the temperature or humidity vary?
Each of these items is important when deciding which wood you should purchase for the area you wish to cover.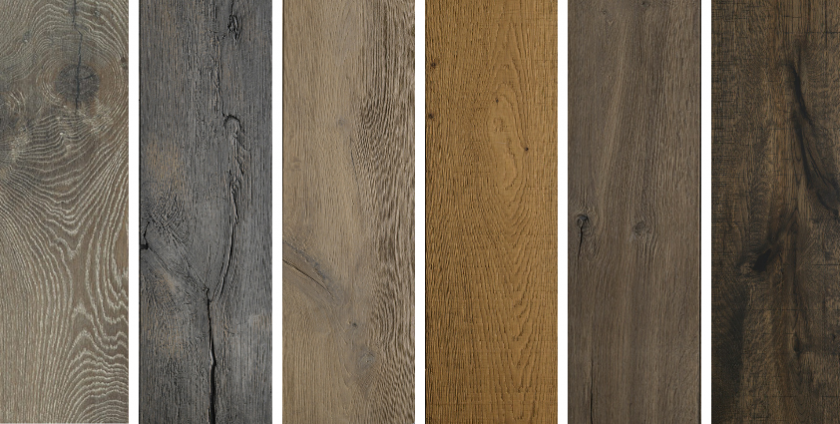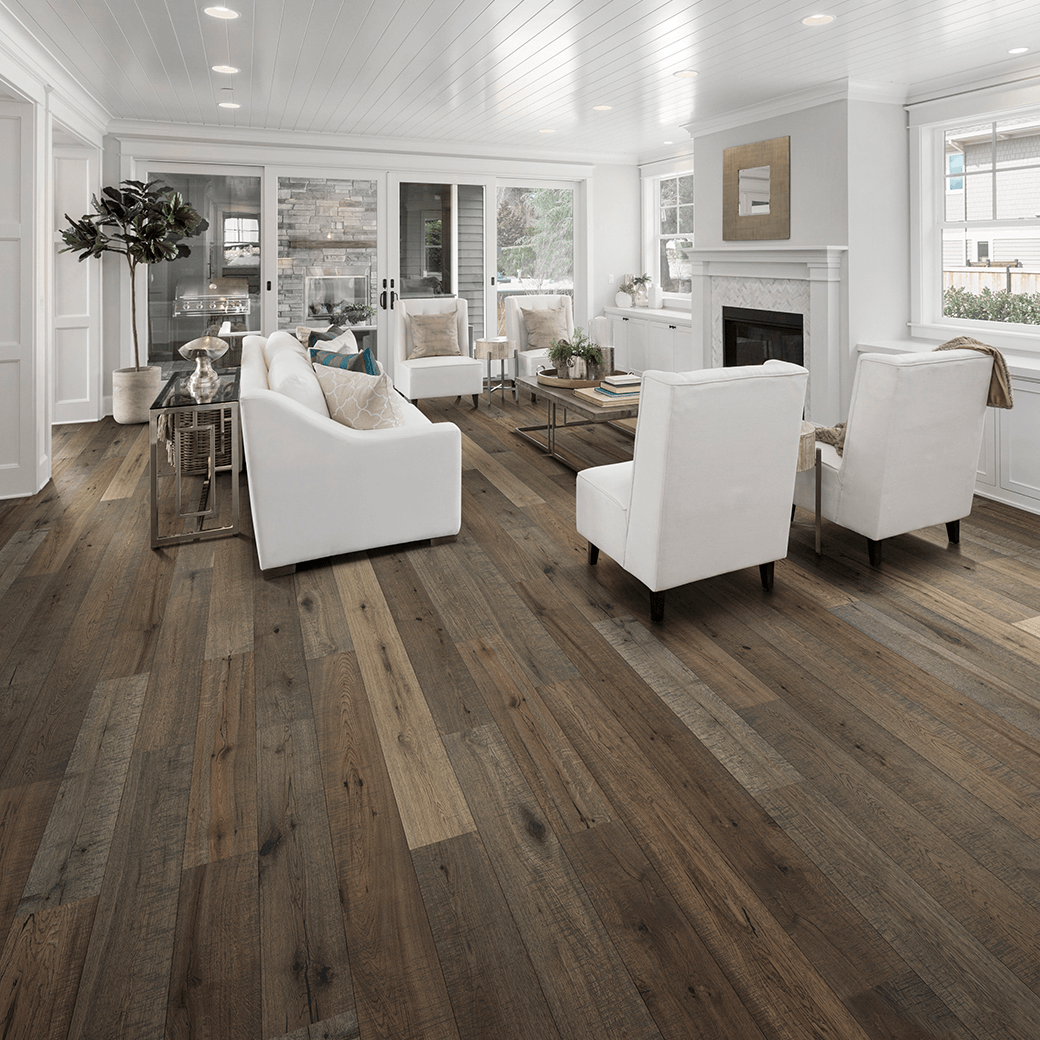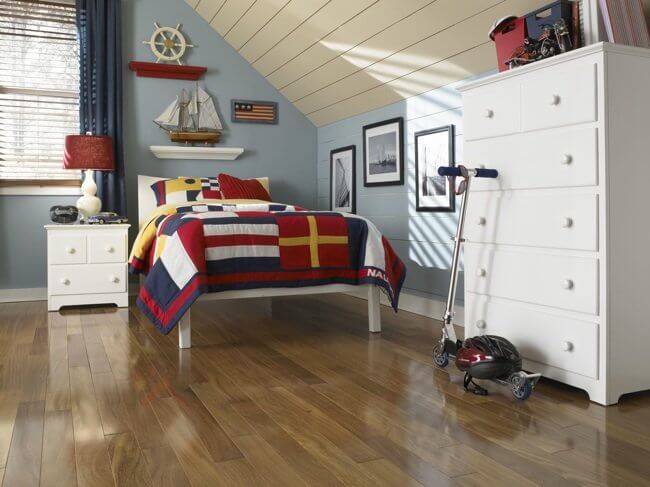 Wood Flooring Ideas for Living Room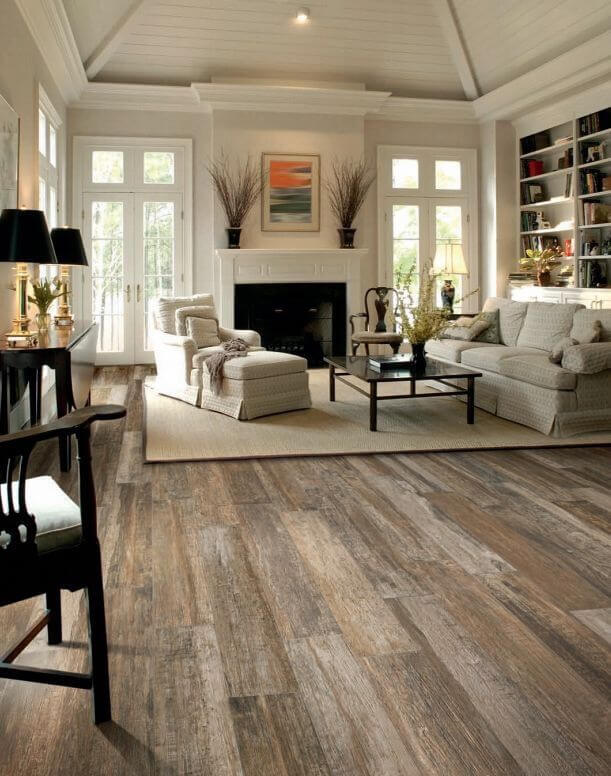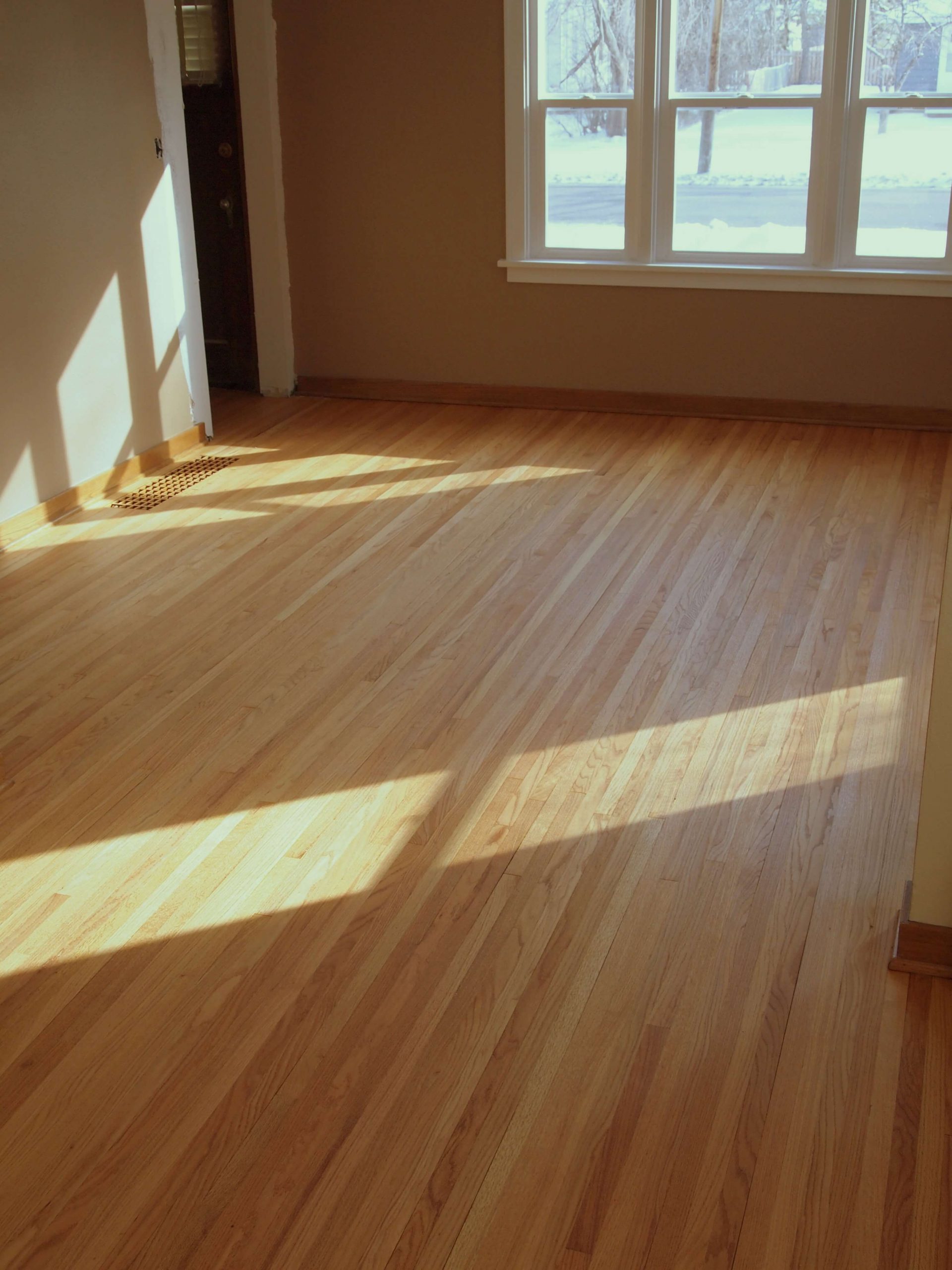 Sizes and Species
The floorboards are available in sizes from 3-6" wide. Some can come in lengths from 12-84". There are many species of wood available and you can custom cut most. Among the most popular species are…
Oak
Maple
Ash
Walnut
Cherry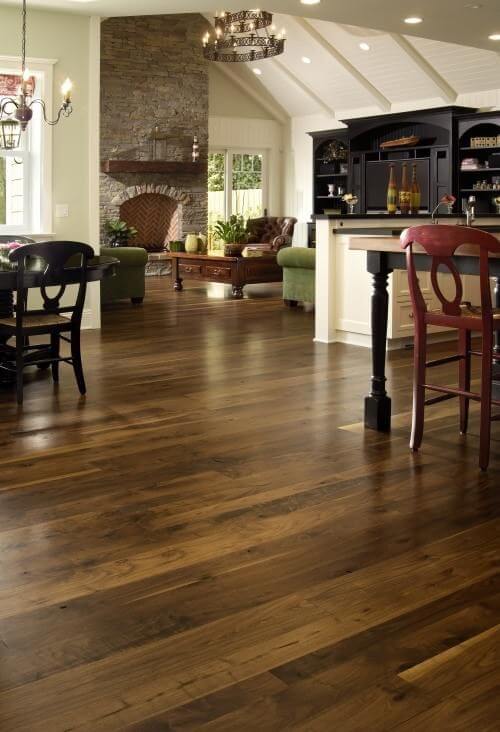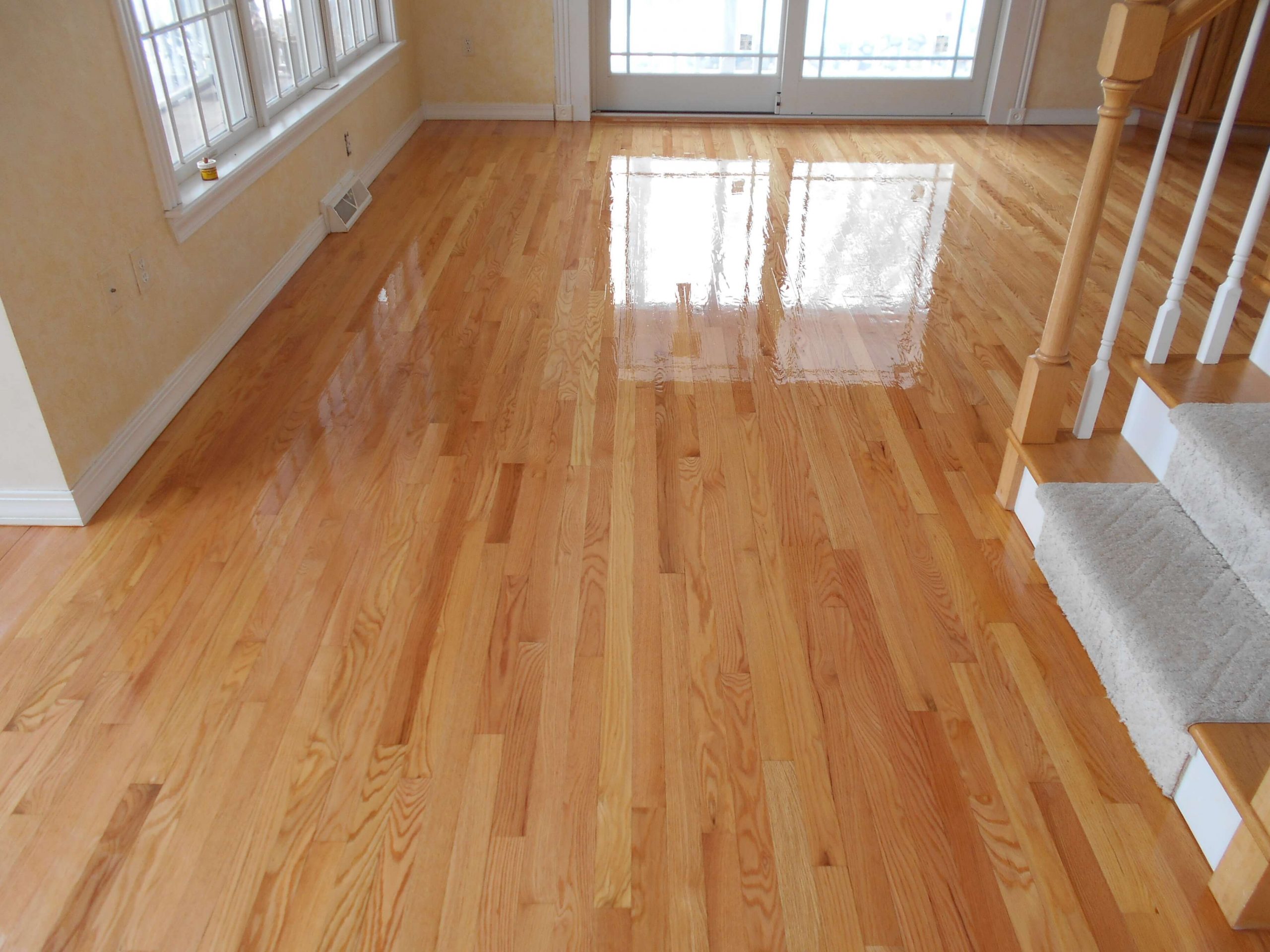 The narrower the board, the more formal and elegant the look will be. The wider the board, the more casual the feel.
Clear grades offer a uniform color and are longer in length while the cabin or tavern grade will show knots and more of the character of the natural wood. Other grades are available to vary the natural personality of the wood.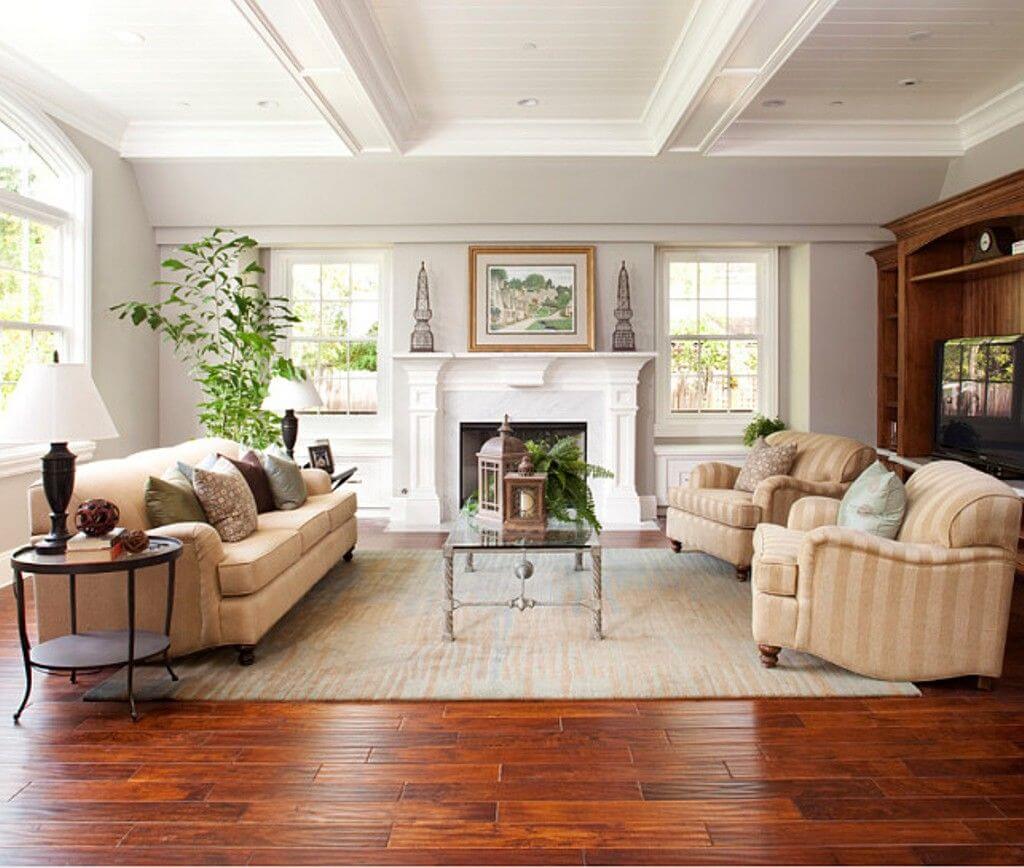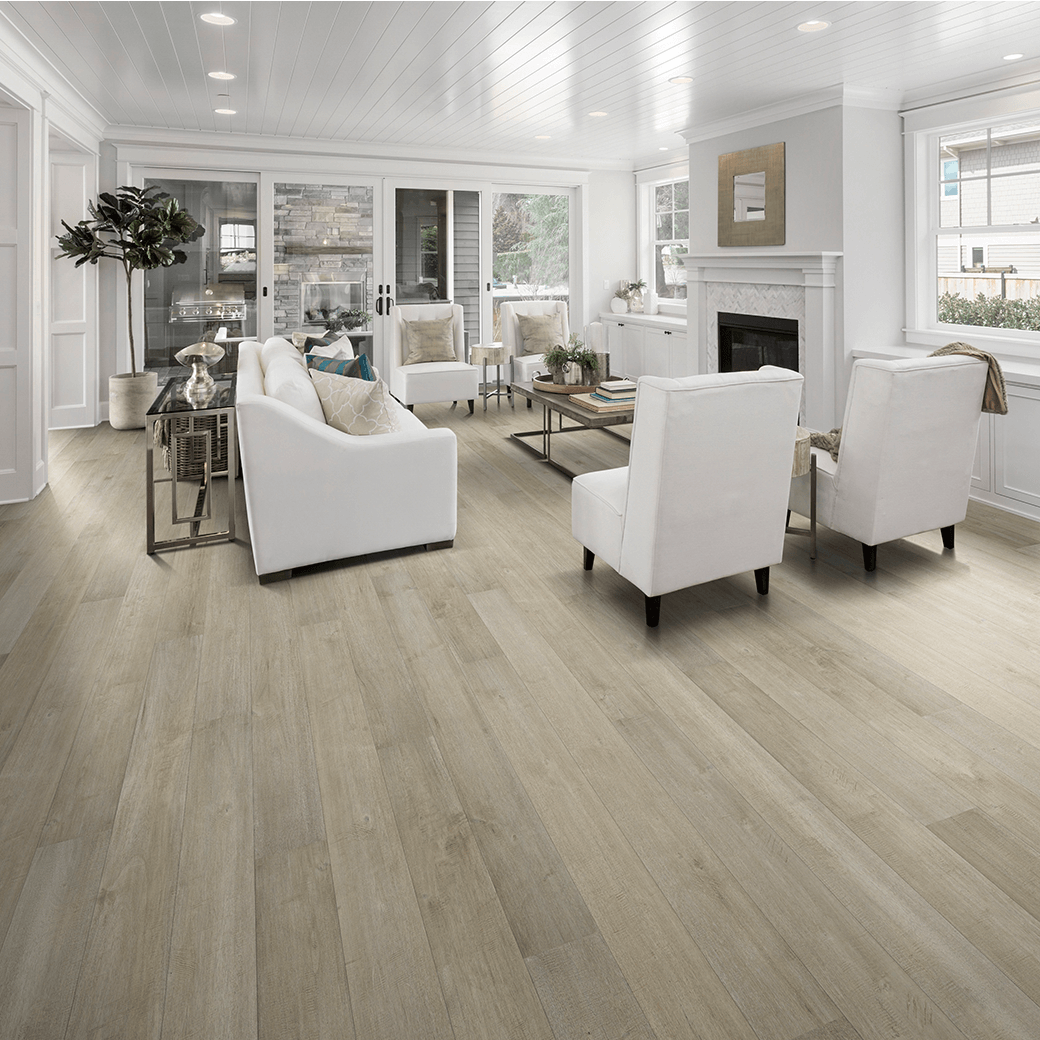 Hardwood Color
The color of solid hardwoods is a personal choice. When choosing the color, balance is key. If you prefer dark woods, pair them with lighter colored furniture. The lighter colored woods, on the other hand, are a great accent for any color décor that you may already have in your home. Be careful when matching new woods to current woods in adjoining rooms, it can be difficult.
With the added beauty and elegance, real wood invites people in. Paler in color is Red or White Oak. For richness and a softer wood, American Cherry could be a good choice as it interacts with light. Deep burgundy can be achieved with Brazilian Cherry. Other choices of wood, from the hardest to the softest, include American Black Walnut, Yellow Birch, White Ash, Santos Mahogany, and Brazilian Teak.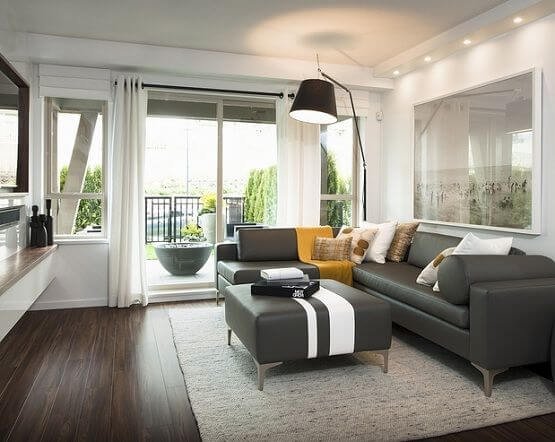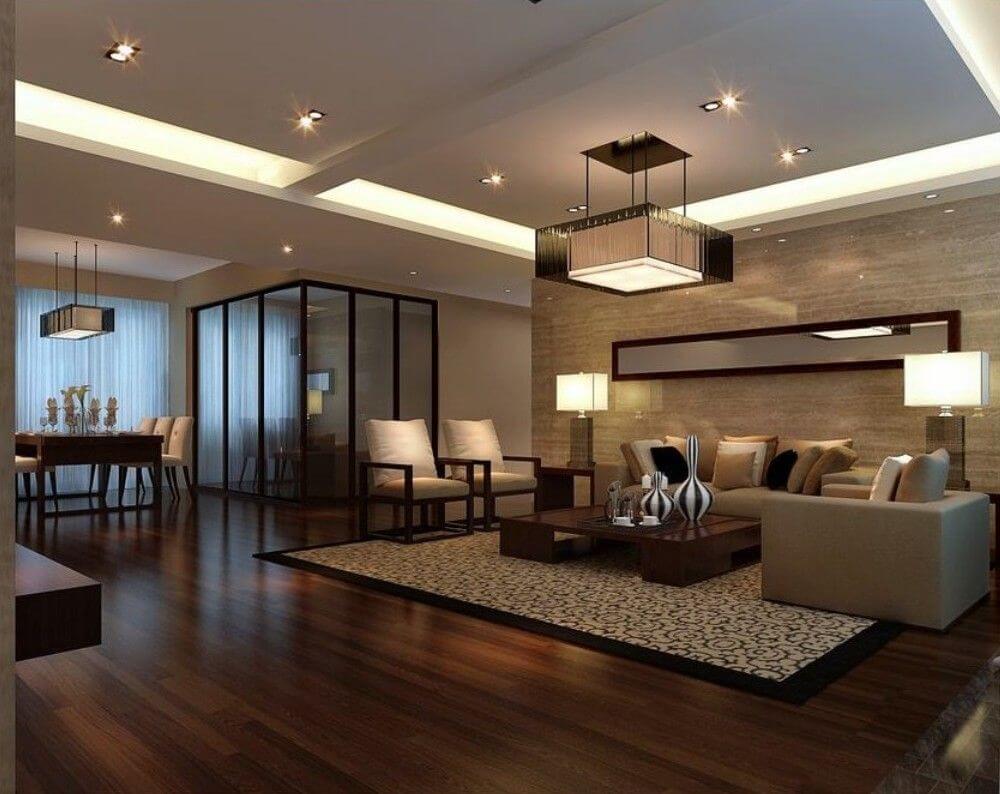 Hardwood Flooring Installation and Care
With proper tools, installation can be done by any do-it-yourselfer. Consult your local home improvement store, flooring store, or check out some books at your local library to make sure you purchase or rent the proper tools and equipment.
When caring for your solid hardwood floors, you need to be aware of a few major points. First, make sure that the relative humidity is between 40%-55% since too much moisture will cause the wood to expand and contract, ruining your floor. Second, leave a little leeway for expansion when you install your hardwood floors. Third, do not install wood over a concrete slab or in a basement.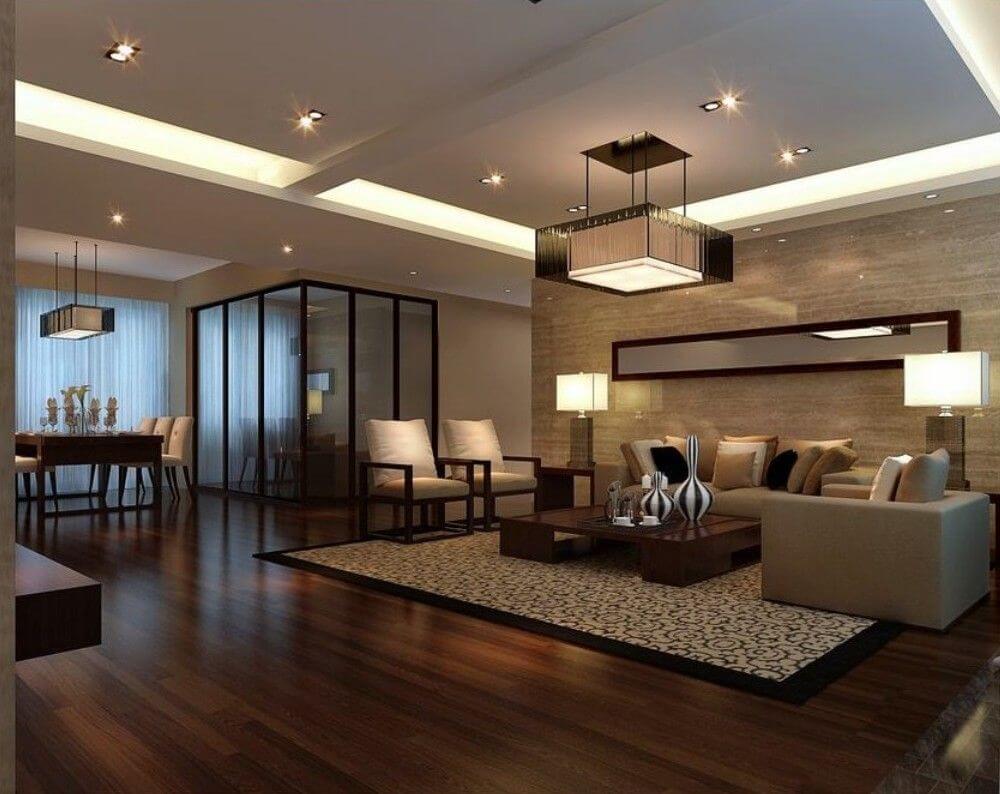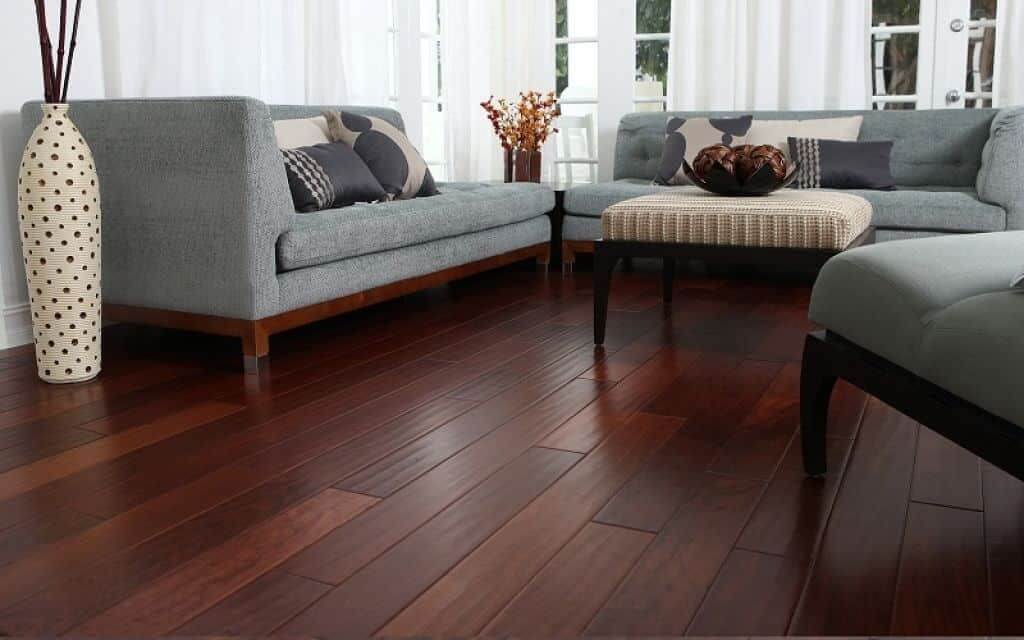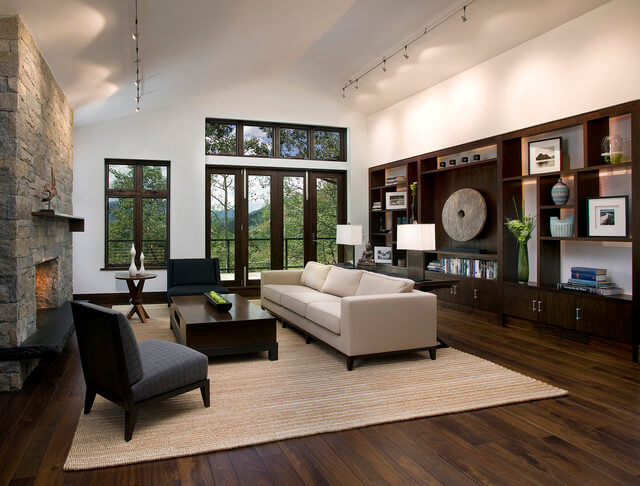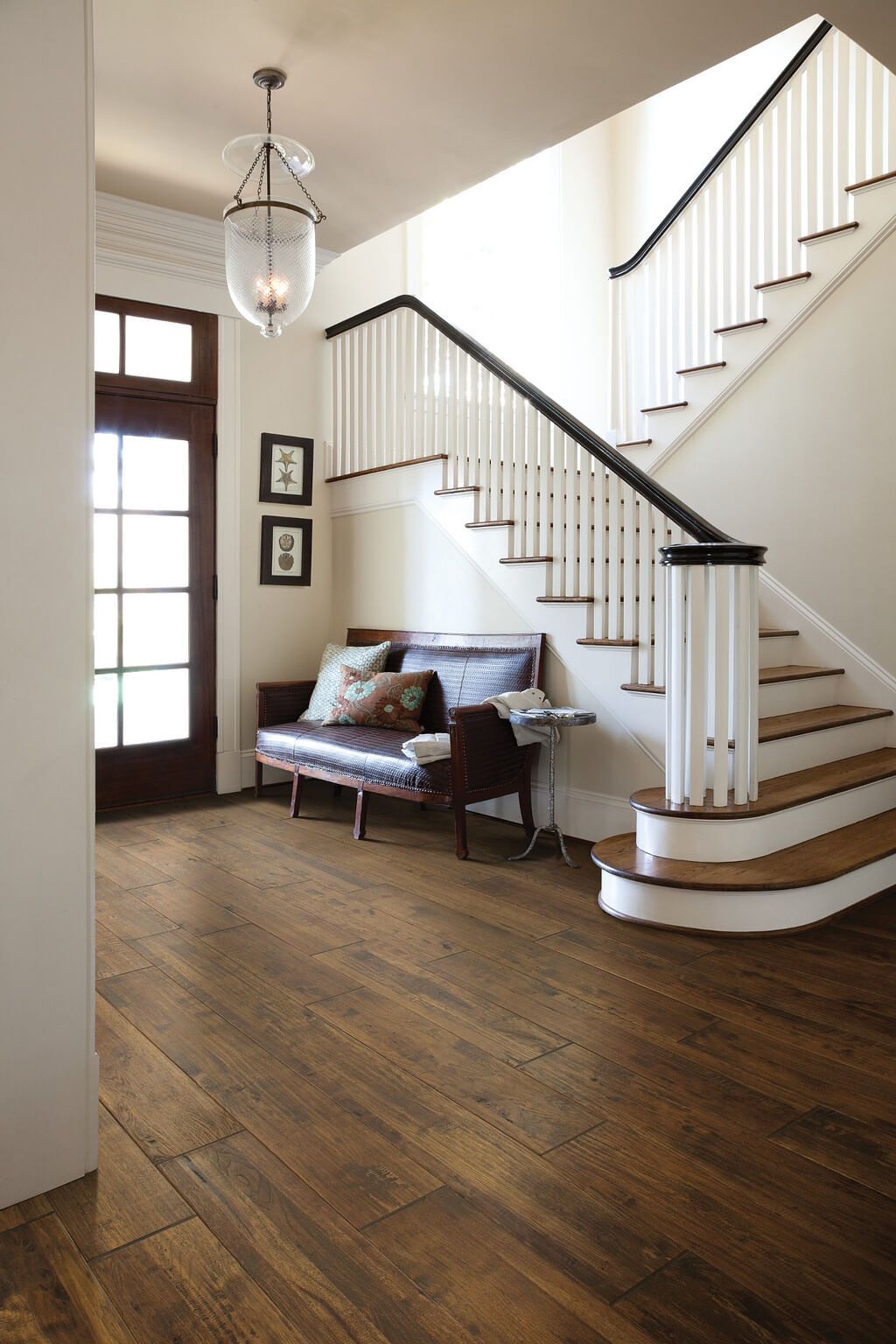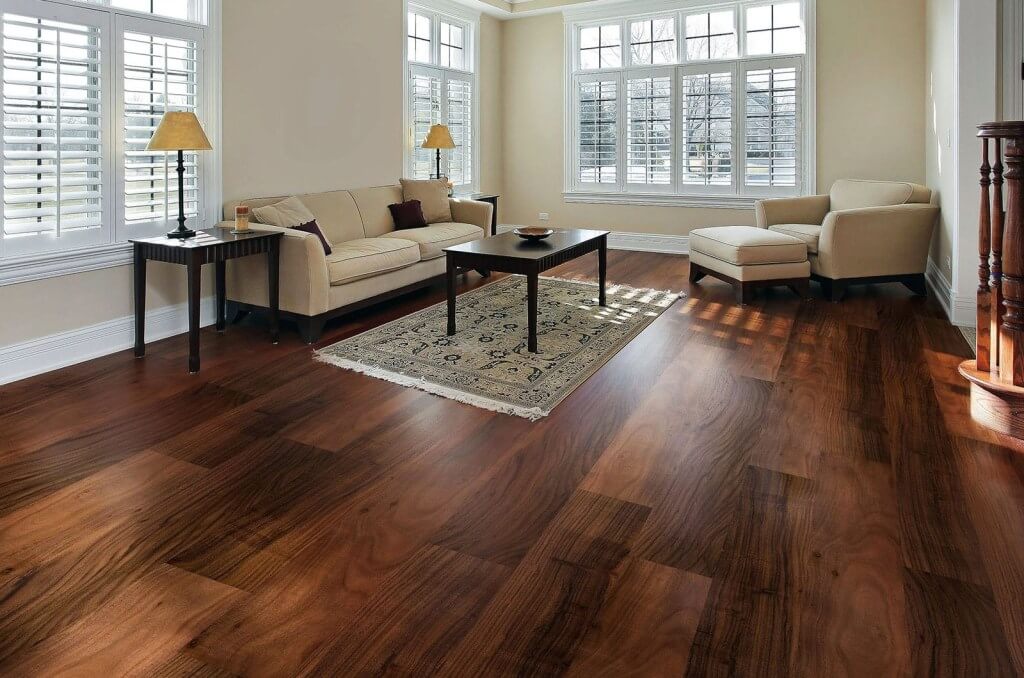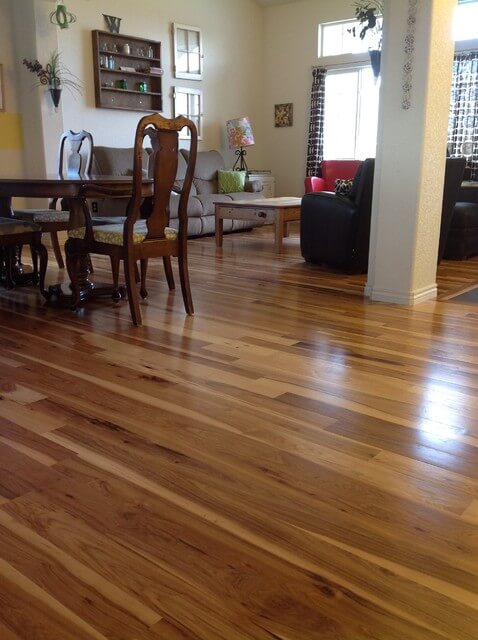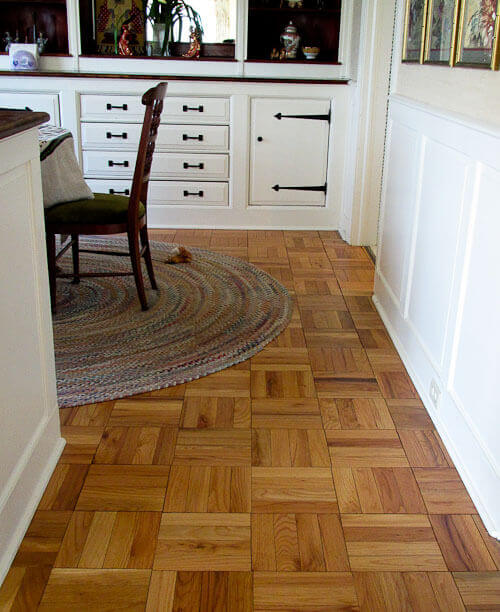 Grey Hardwood Floors Living Room