Light Grey Kitchen Floor Tiles
The kitchen is the place where you have to spend all the cooking time. You can't cook well until you have a good environment in your kitchen. For a suitable environment, it is important to have proper decoration of the kitchen. So in this article, we are going to discuss kitchen floor tiles ideas.
Tiles look different in different colors so for choosing floor tiles for your kitchen, you have to think deeply about the color of the perfect tiles. If you are confused about choosing the right color then you should go for the grey kitchen floor tiles. Grey is the most versatile color that looks beautiful and gives an illusion of more space that is a must for the kitchen. Are you interested and searching for grey kitchen floor tile ideas? If yes, then we are here to assist and provide some unique and attractive ideas that you will surely like.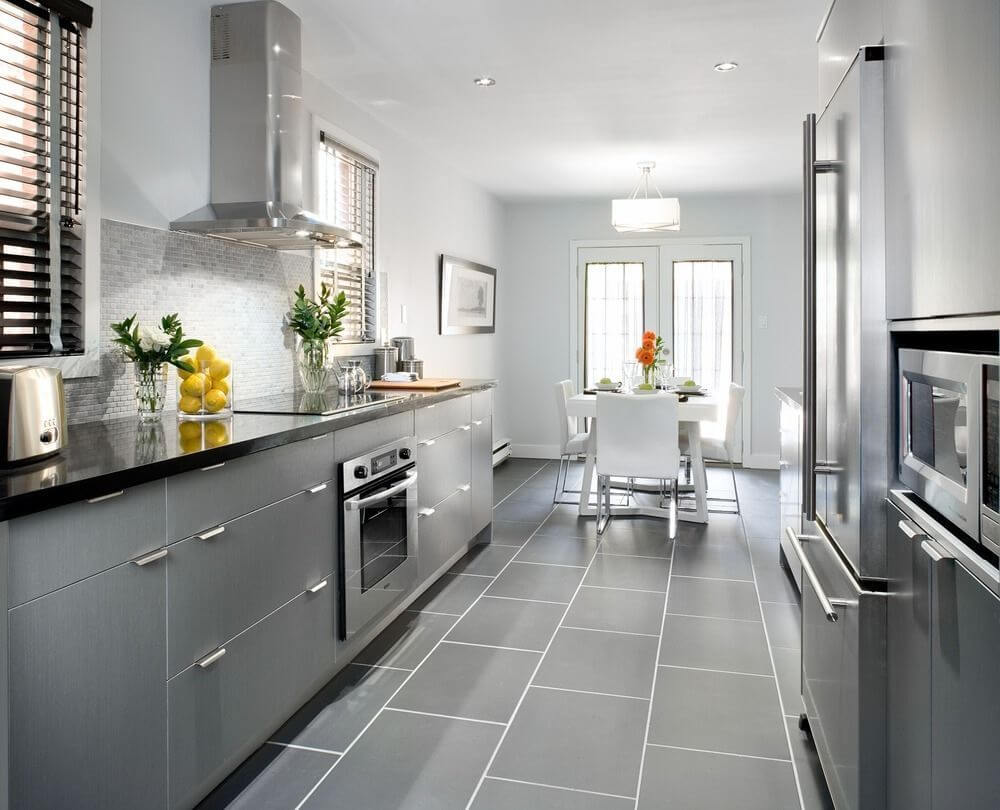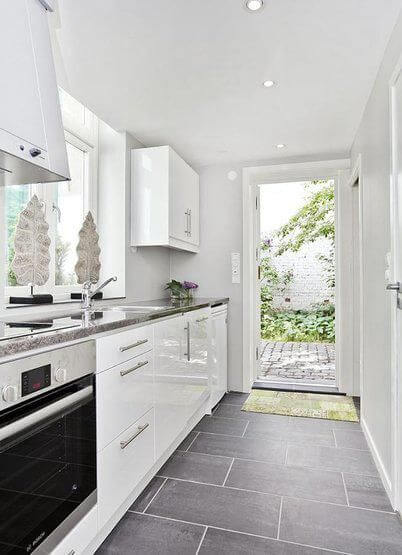 Grey Kitchen Floor Tiles Ideas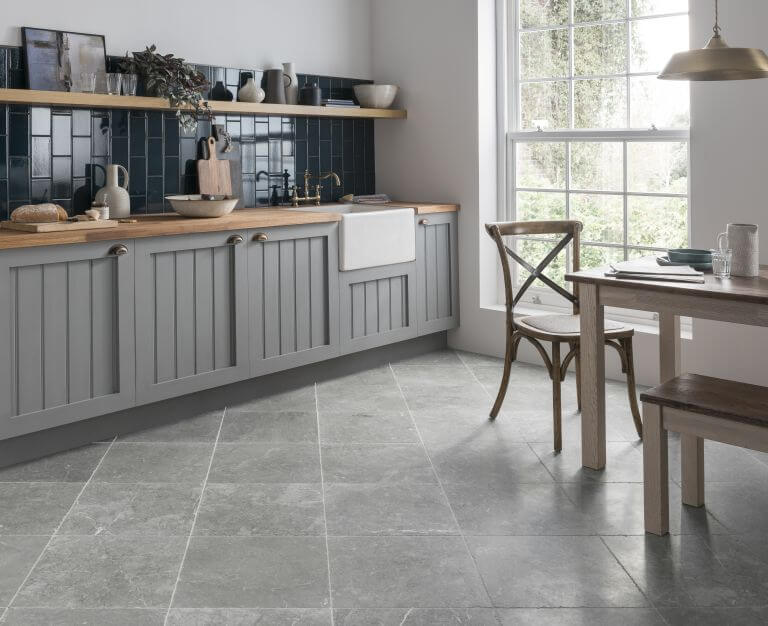 Rock grey tiles are trending these days as they are designed in such a way so that they will transform your kitchen into a contemporary retreat of urban style. If you want to stay on a budget with some extra styling, then you should go for these tiles.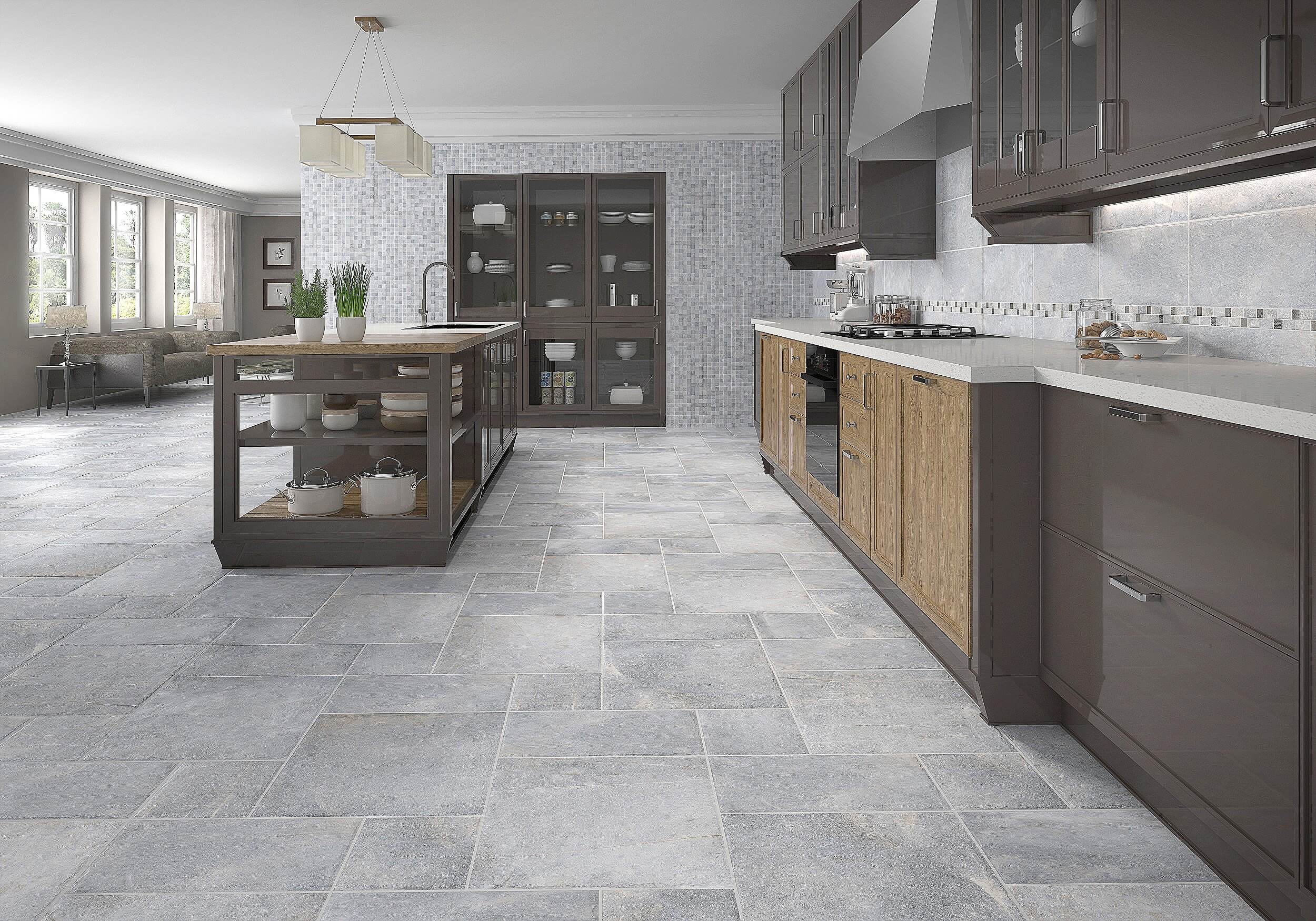 Grey Semi-Polished Tiles:
These grey semi-polished tiles are also desirable for the kitchen because they are capable to hide most dust particles because of their sleek design and you will also love the quality of these tiles. For the best combination, you must go for big size tiles with white tiles on the walls because this will make your kitchen look bigger.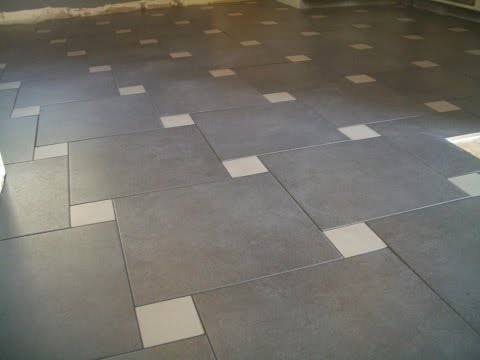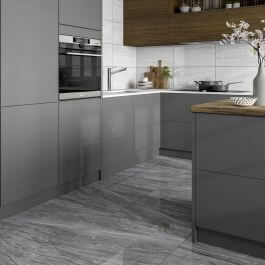 The reasons behind the popularity of matt grey porcelain tiles are that they have a very long life because of durability, easy to look after due to design and shine, help to reduce dust and contaminants in the air. So you can go for them without any doubt for a premium looks for your kitchen. Do you want to know about the key features of matt grey porcelain tiles? They are characterized as durable, hard-wearing porcelain with matt finish and also have rectified edges.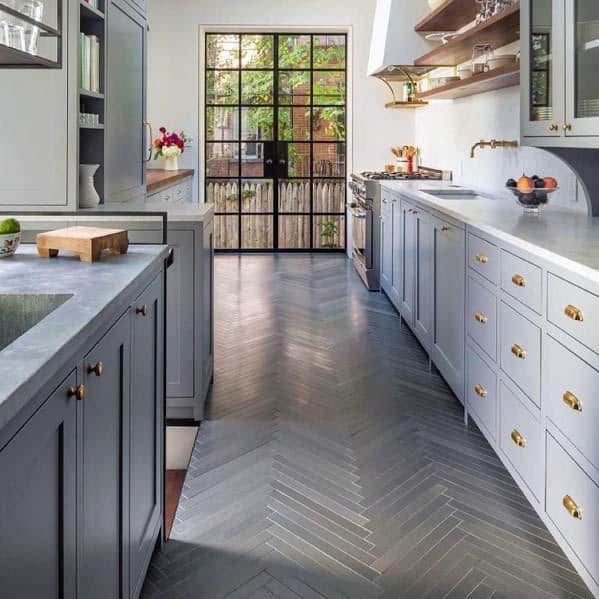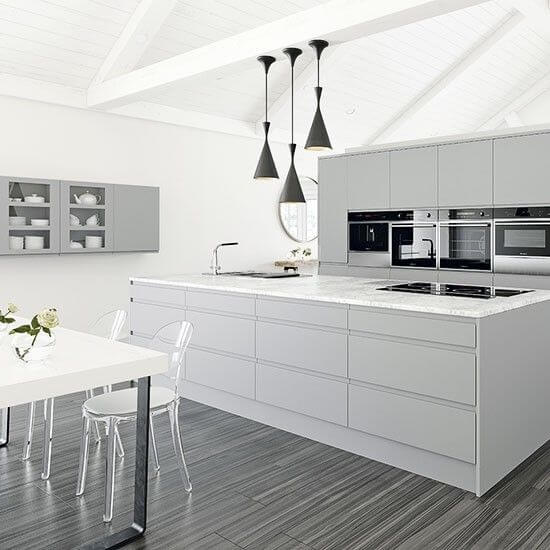 If your kitchen has proper lighting arrangements with big windows for natural lighting then dark grey tiles would be the preferable option for you due to their practicality and grace. If you have a small kitchen with not ideal lighting arrangements but still want to use dark grey kitchen tiles, then to ensure the dark color is not overwhelming, you should use white or lighter wall tiles for a better combination. The best thing about dark grey kitchen tiles is that you have needed less cleaning time for your kitchen and your kitchen will always look neat and clean.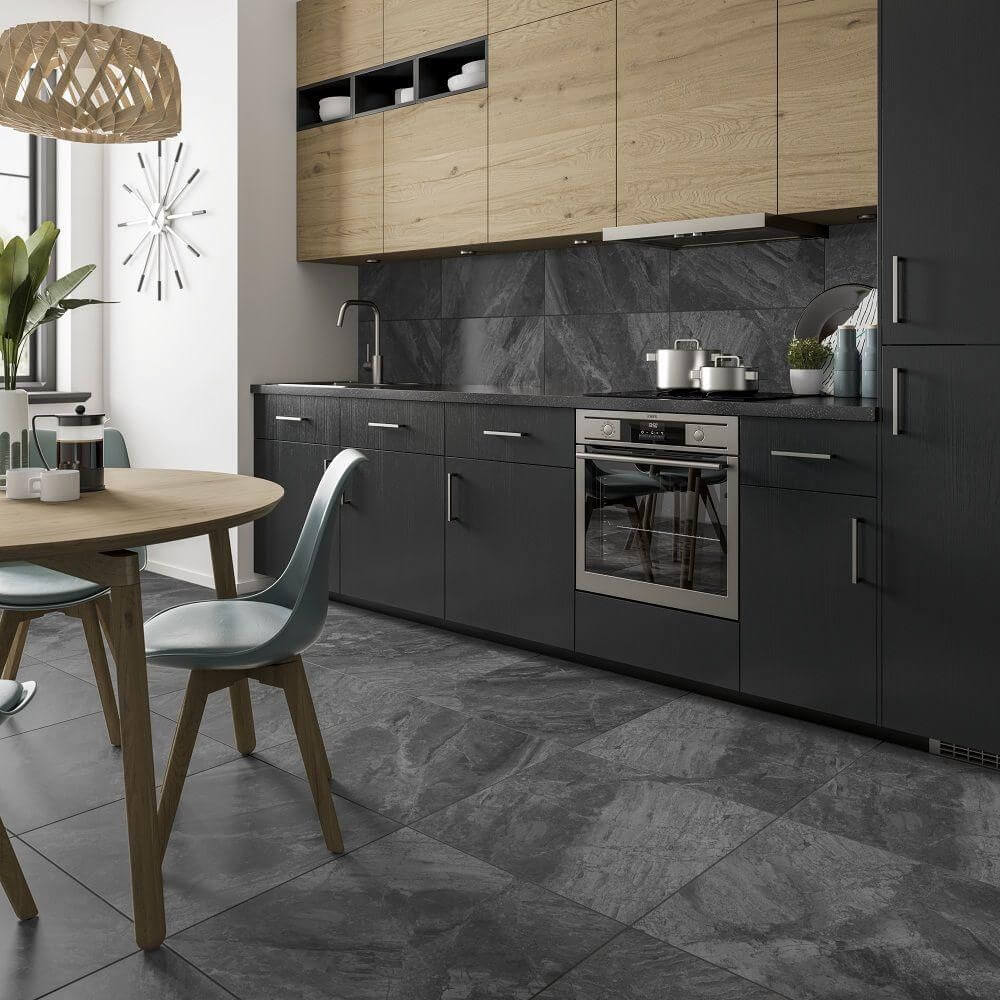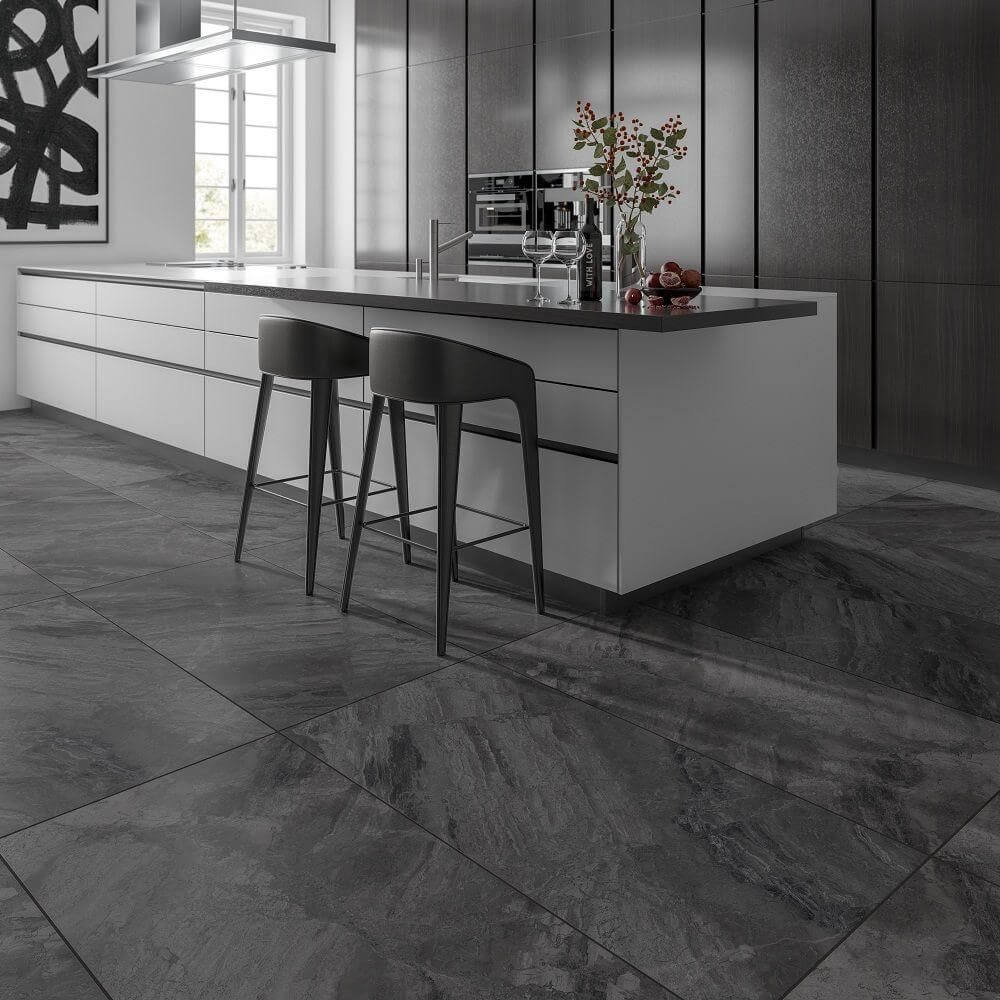 Light Grey Kitchen Floor Tiles:
If you like or require more light injected into your kitchen, you should go for light grey kitchen floor tiles. It will give you the charm of grey color with the illusion of more lighting and best for small kitchen to make them look bigger so you can go for the following options in light grey kitchen floor tiles.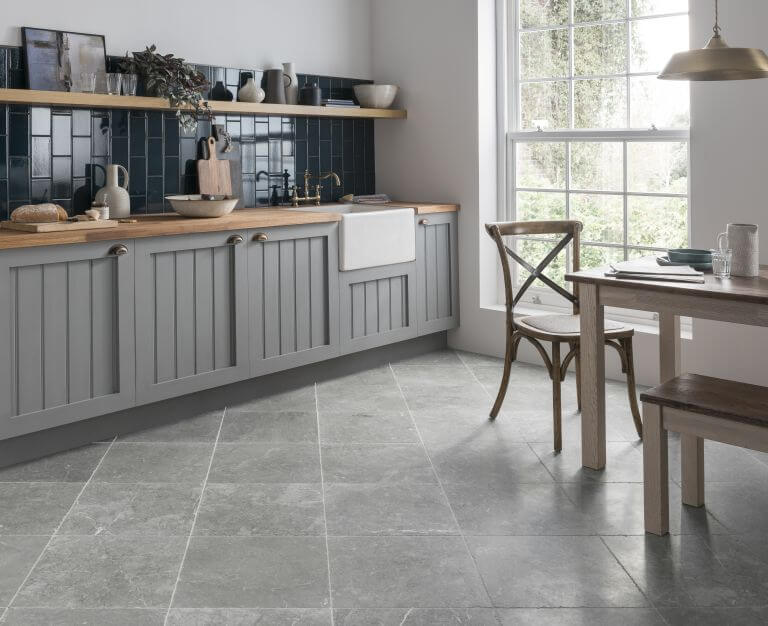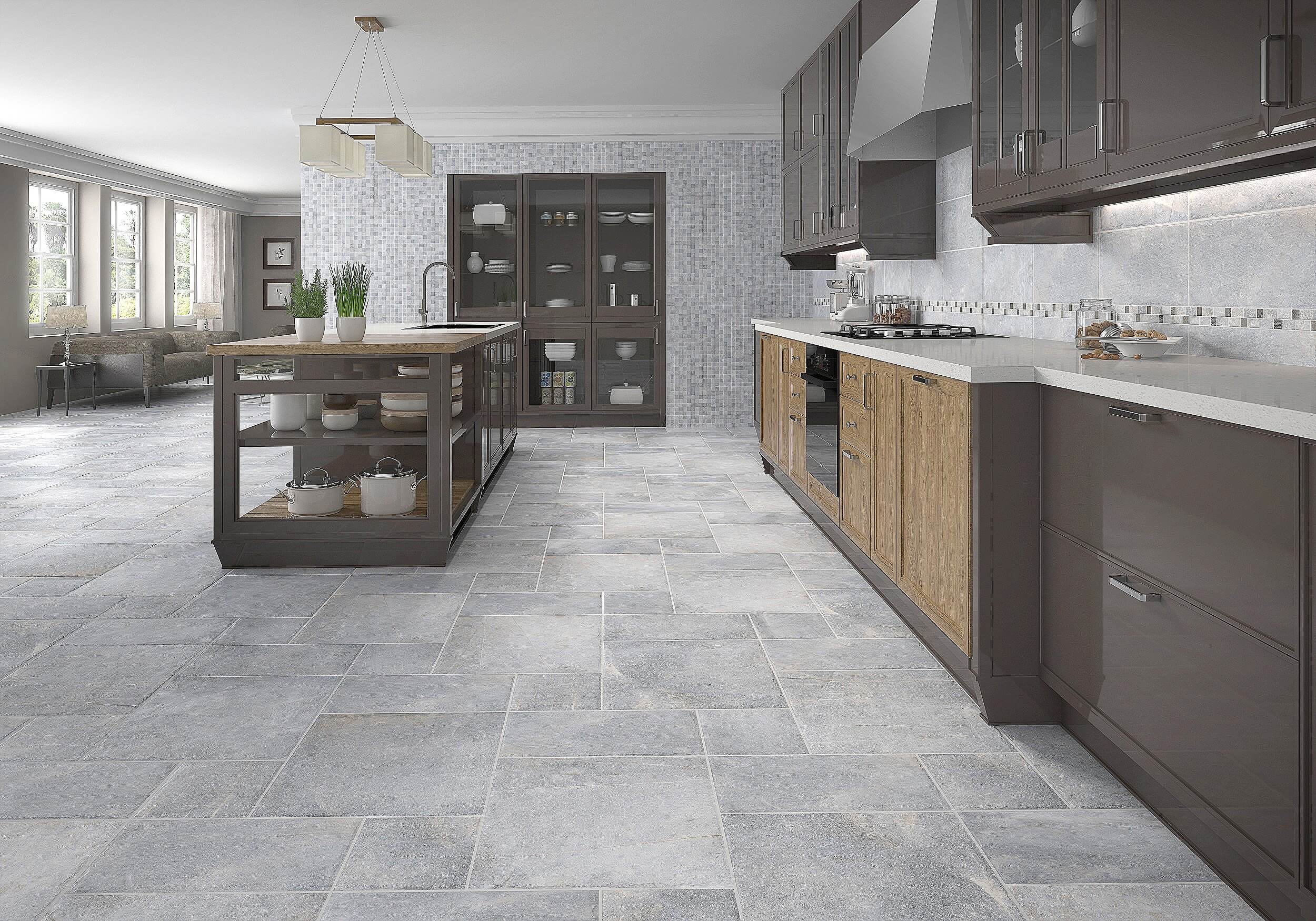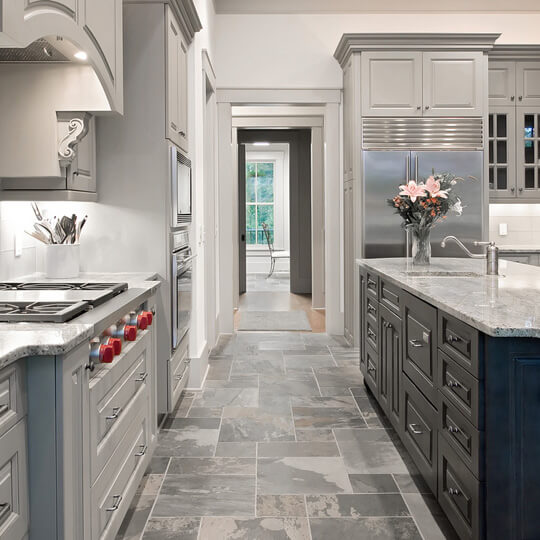 Eagle Light Polished Grey Tiles:
The eagle light polished grey tiles are attractive for the kitchen floor. These tiles have a natural pattern running through them that gives them a unique look. These tiles are available in a light grey polished finish that gives them a shiny look and easy cleanliness.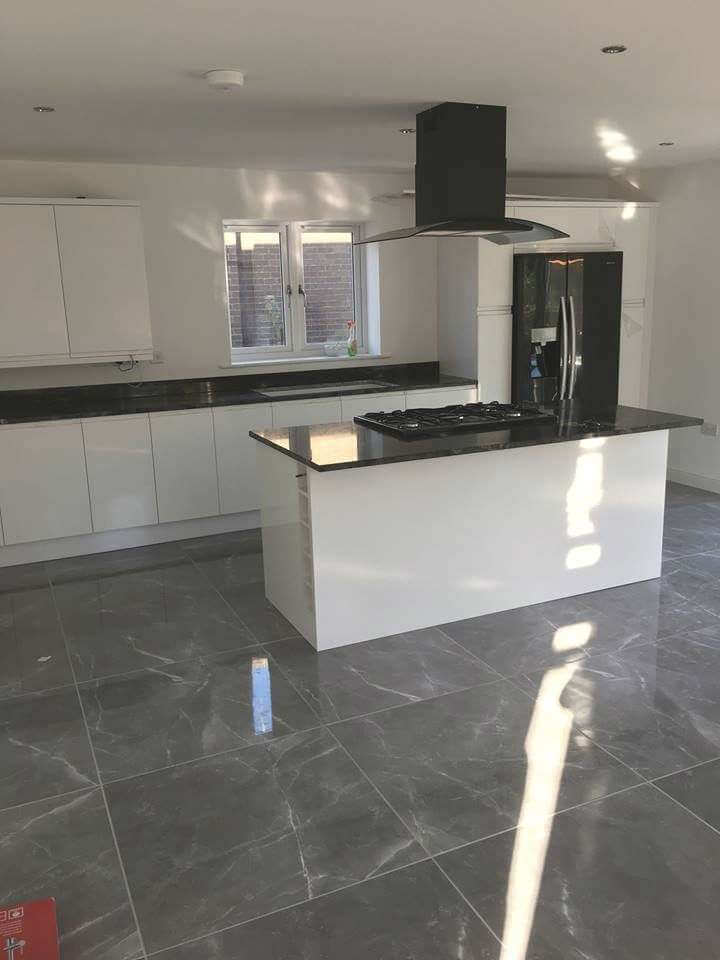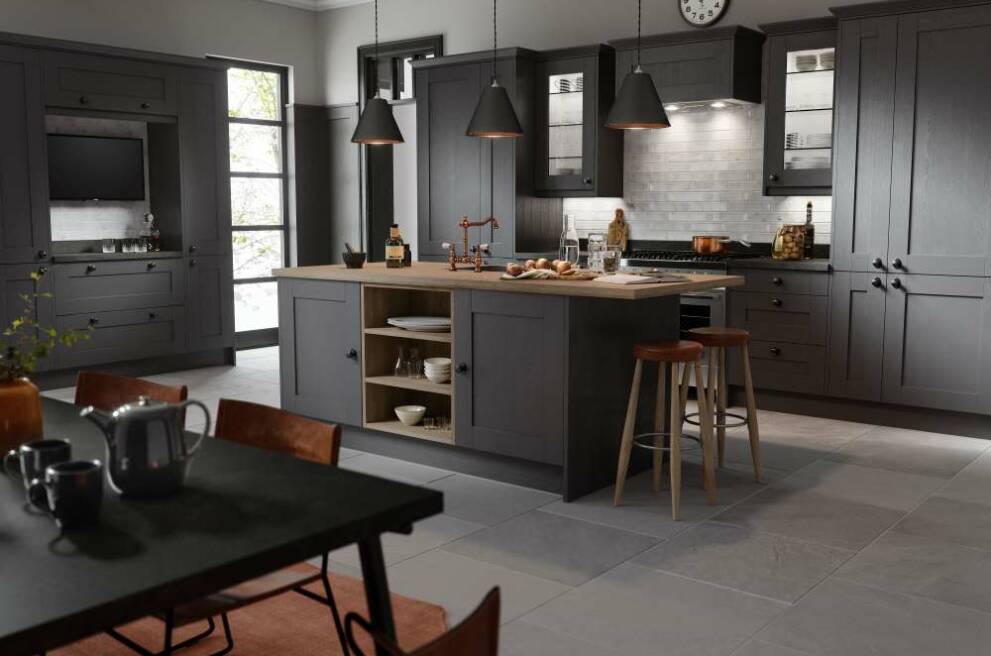 Shades of grey and subtle tones give a unique and eye-catching look to traffic light grey tiles and make them an ideal choice for the kitchen floor. These tiles are available in six classic neutral shades of light grey color with two sizes and three finishes that are natural, polished, and structured for anti-slip. All of them are ideal for a normal kitchen to make it look extraordinary.