Everyone wants to give a perfect look to his / her living room because it is the first introduction of a house so for doing these people use different techniques while investing in decoration items of the living room. Have you ever noticed any living room with empty walls? The answer will be a big No because a living room with simple and empty walls looks likes a car without fuel so if we talk about wall shelves then they are the compulsory part of living rooms. People use different techniques while decorating their living rooms so in this article I will give you some unique ideas about living room wall shelves which can bring a significant change in the looks of your living room.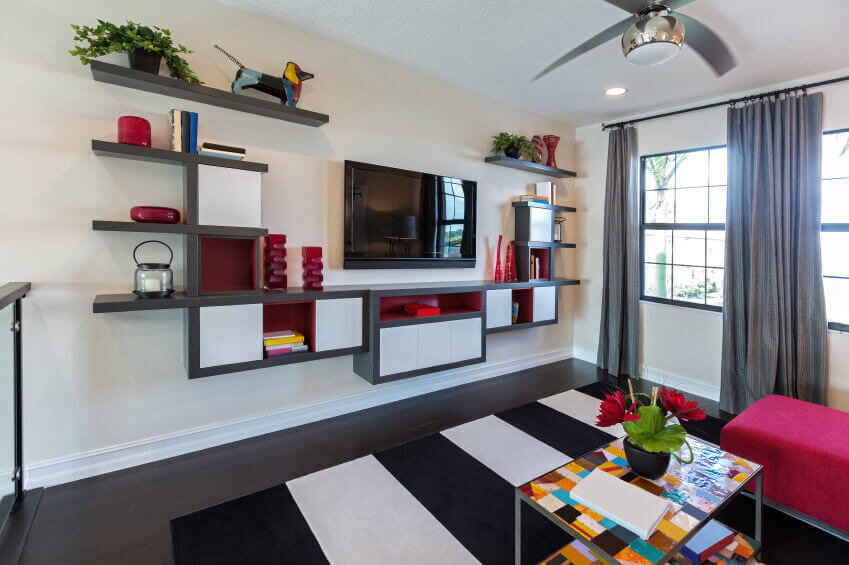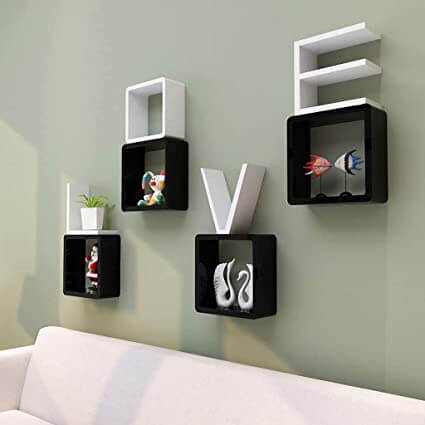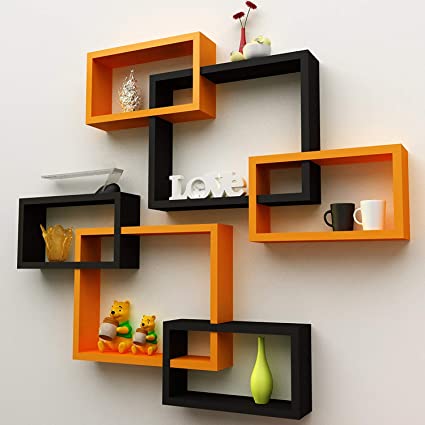 Floating Shelves:
These 2 piece floating shelves having solid wood of pine will be a great option for a simple and small living room because they will give your living room a bigger and brighter look. The best thing about these floating shelves is that they come with such brackets which are not visible after installing so give you a perfect floating look with a rectangle shape make them up to date and enough for putting decoration pieces and different items on them.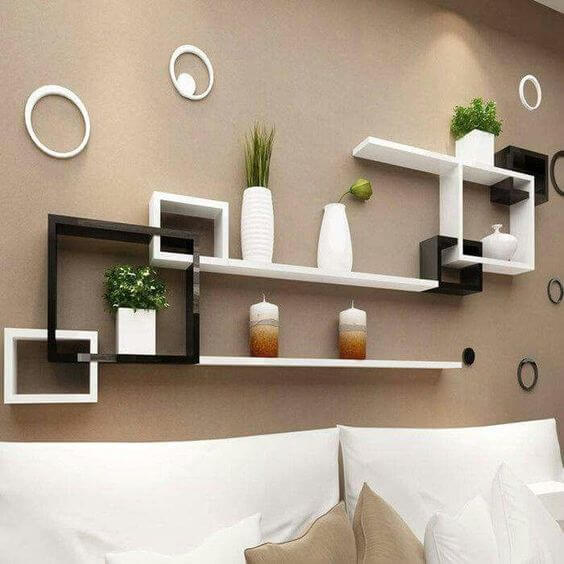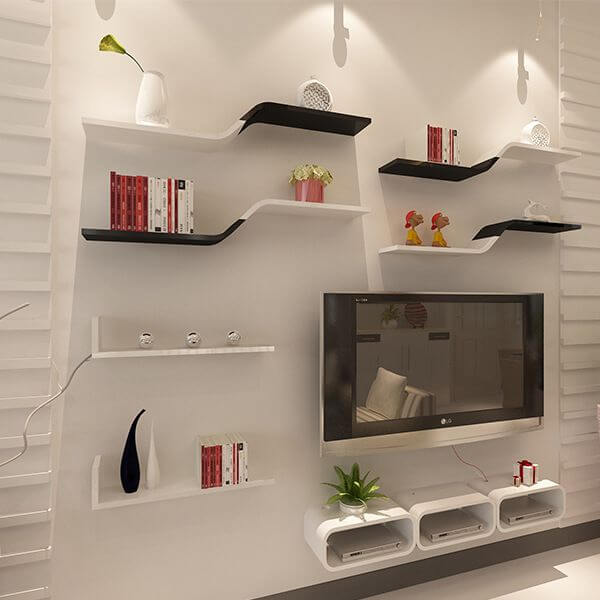 Wall Shelf Decorating Ideas For Living Room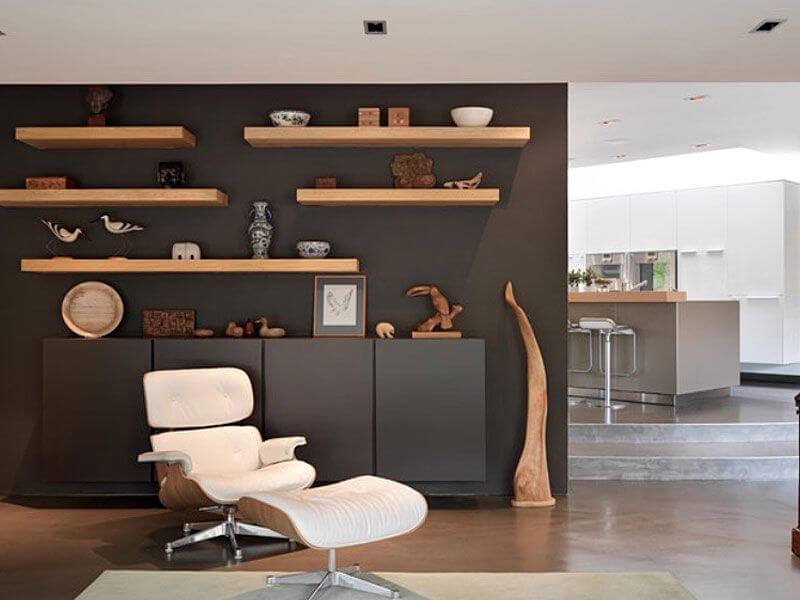 3 Pieces Tiered Shelf:
Simple things always look adorable and people prefer to decorate their homes with such things which make their rooms look bigger, brighter, and spacer so a 3 piece shelf will be a good option for you if you want the combination of metal and wood in your living room shelf. This 3 pieces tiered shelf is characterized with a pipe frame of metal in dark brown finishing and its 3 tiers are made up of fine quality wood which provides ample space for decoration pieces, photo frames, and other small items for your living room.
Also See: Modern Wall Art Stickers for Living Room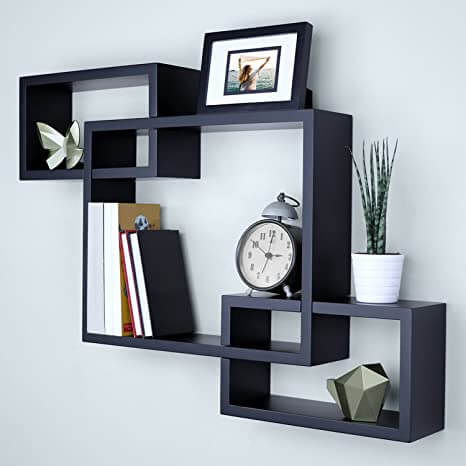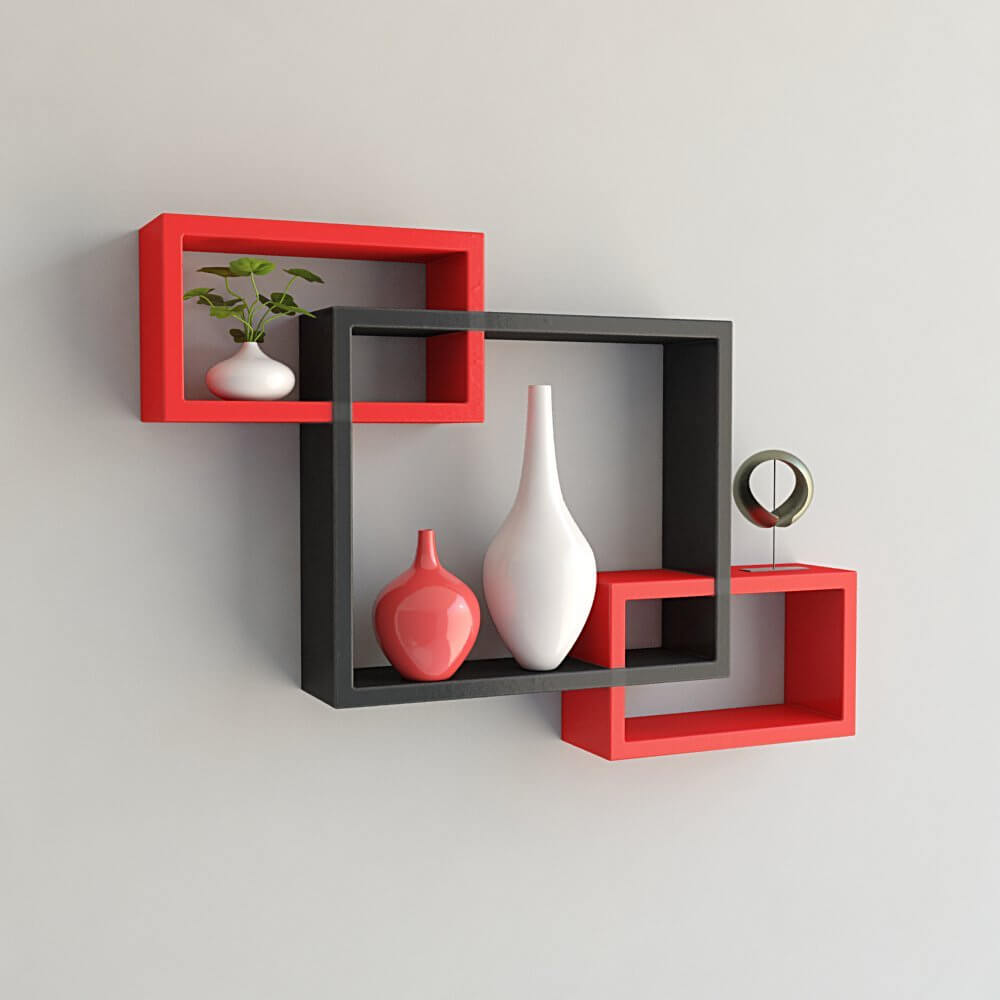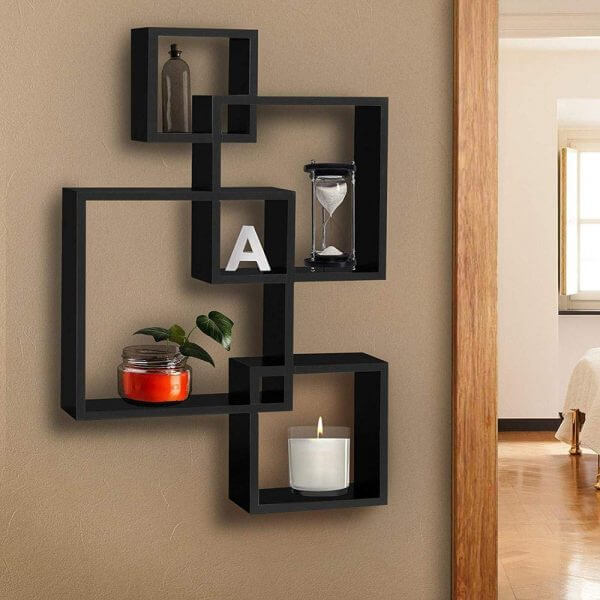 4 Piece Accent Shelf:
This is a beautiful 4 piece accent shelf for the living room that is easy to install and doesn't have any visible hanging hardware makes it perfect for memory walls because it offers three or two tiers of shelving in horizontal installation. It is made with wood frame pairs with a natural solid finish make it look unique and you will like it more in black color.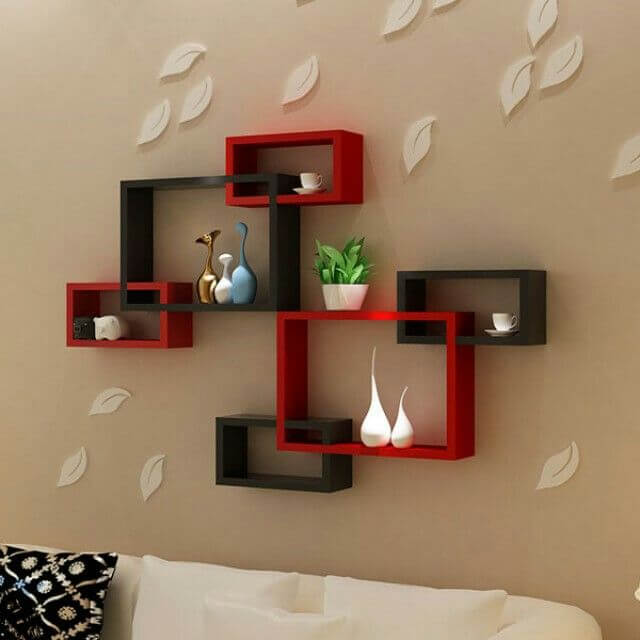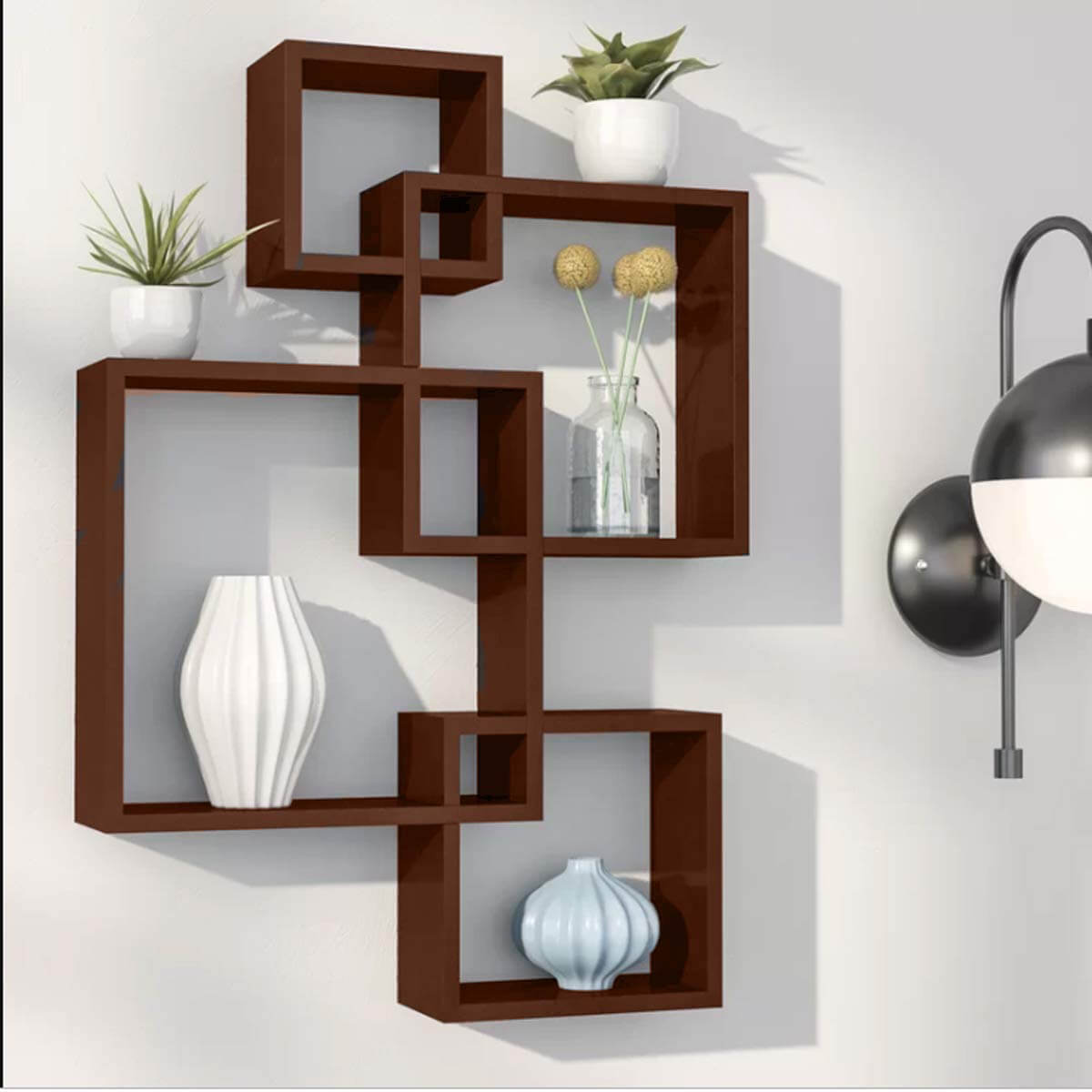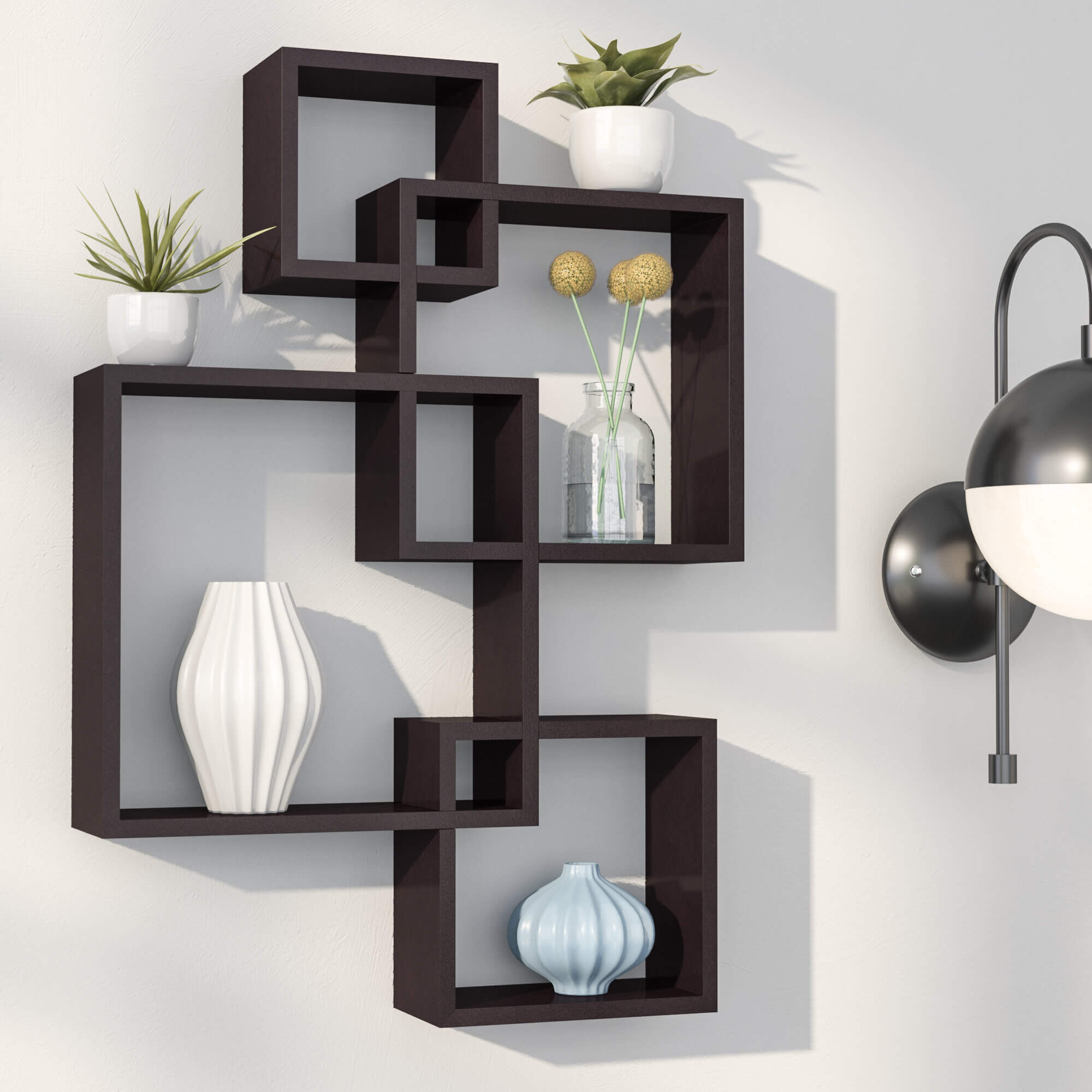 Glass Wall Shelves For Living Room:
Glass is mostly used material in decoration items and if we talk about glass wall shelves for the living room then you have a wide range of options that can be adopted while using glass material because this material is easily combined with other decorative materials. There are two types of glass shelves first one is fixed and the second is independent so it depends upon the size of the living room and personal liking for which option you are going to adopt. You can adopt one of the following glass walls shelve options for your living room.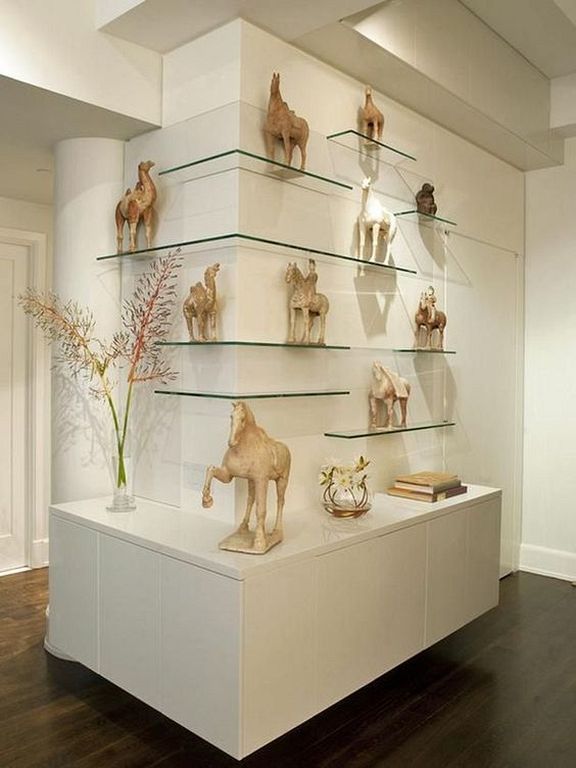 Glass Tree Shelf:
A glass tree shelf is trending these days for most of the living rooms because it will give a perfect tree look on the main wall and you can hang different decoration items on the leaves of this shelf which makes it look different and amazing.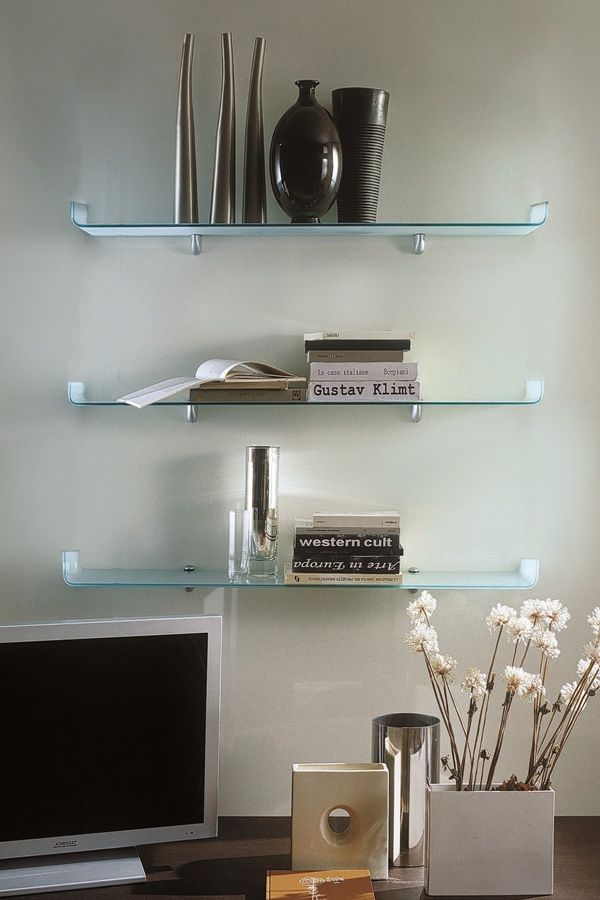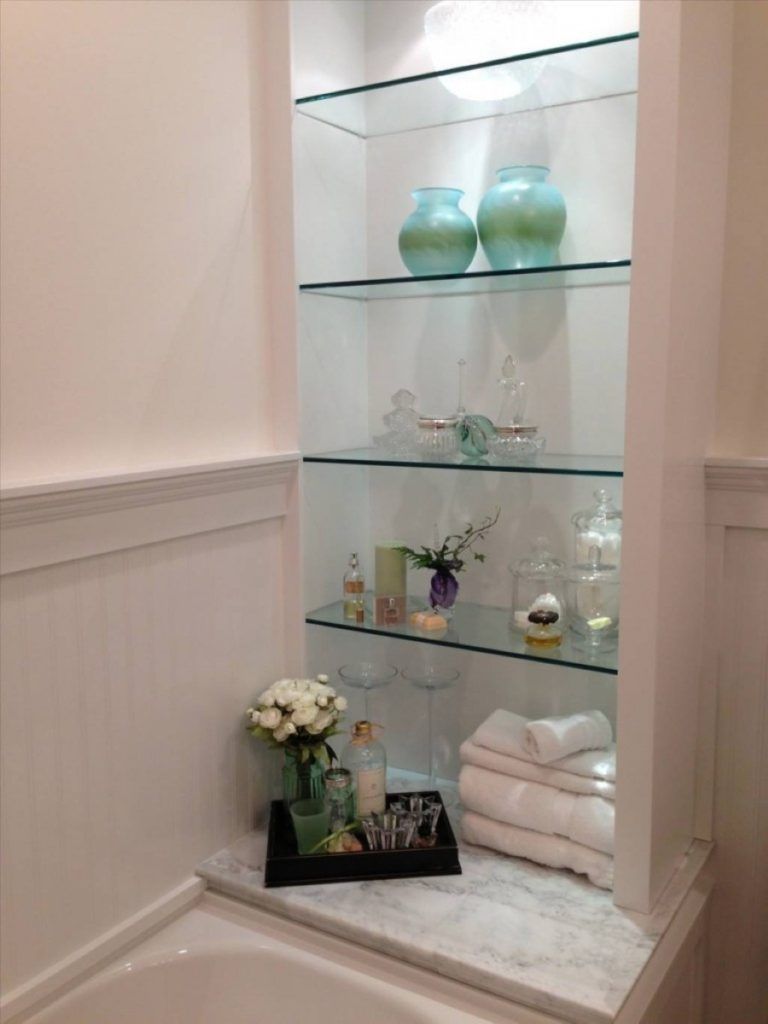 Traditional Glass Wall Shelf:
A traditionally styled glass wall shelf will never be outdated and you can go for it if you are confused while choosing the right option for your living room shelf.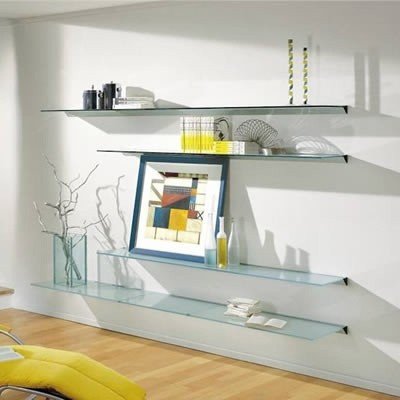 Decorative Wall Shelves For Living Room:
Decorative wall shelves add life to your living rooms and you can show your creative skills while using these wall shelves so you can go for the following options in such type of shelves.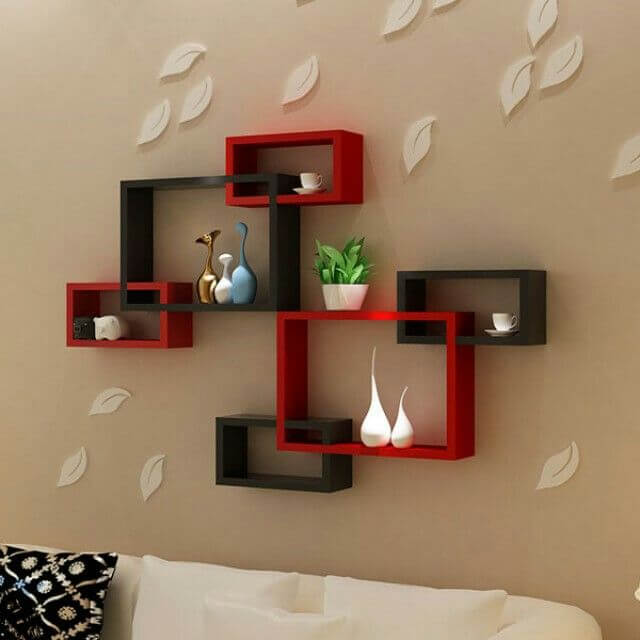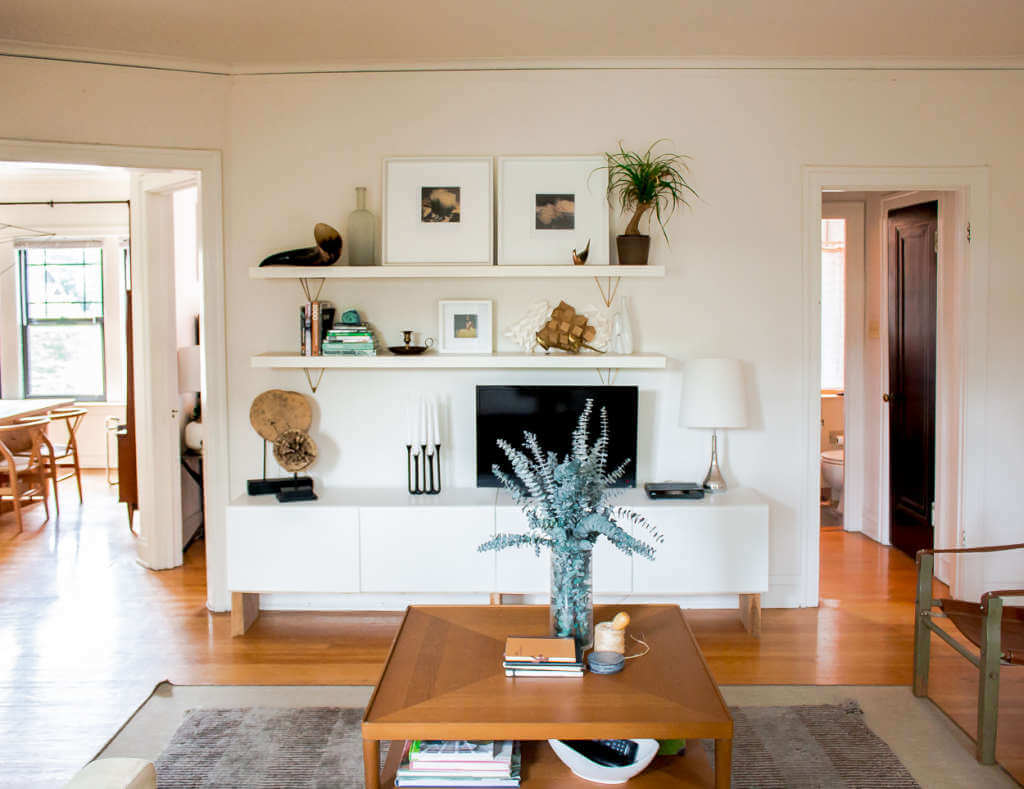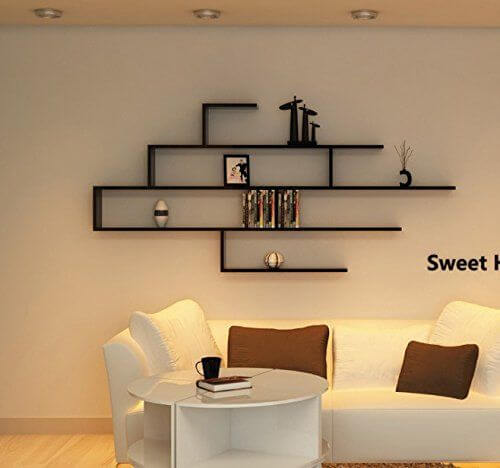 Geometric Wall Shelf:
This modern-designed decorative wall shelf provides you the opportunity to make the best use of potted plants, framed photographs, and using a bookshelf as well because it has eight tiers design of different height and width which gives sufficient space in all tiers for different decoration items.