Do you want to plan a festive Christmas, New Year, or Halloween party in a perfect way to get in the holiday spirit? A fun party can be simply amazing by keeping a few tips and tricks up your ugly Christmas sweater sleeves. As the name suggests, ugly Christmas sweater party decoration ideas are supposed to be ugly. The best thing about such a party is that there aren't any rules and you can do whatever ugly you can do and make your party a huge blast.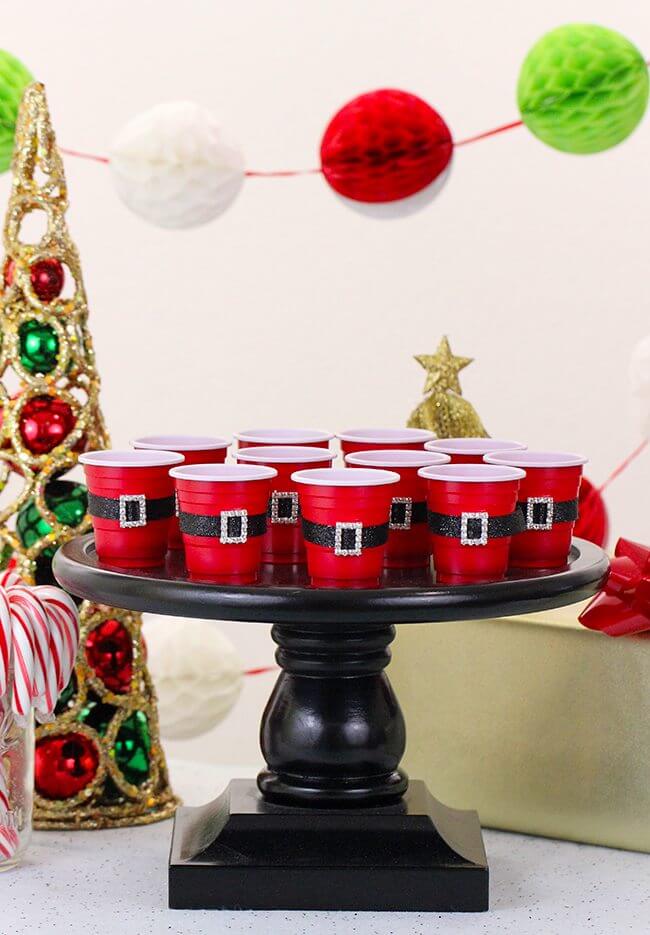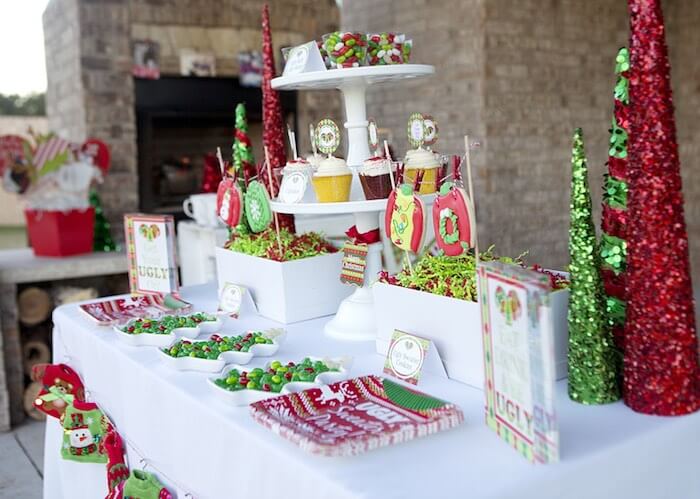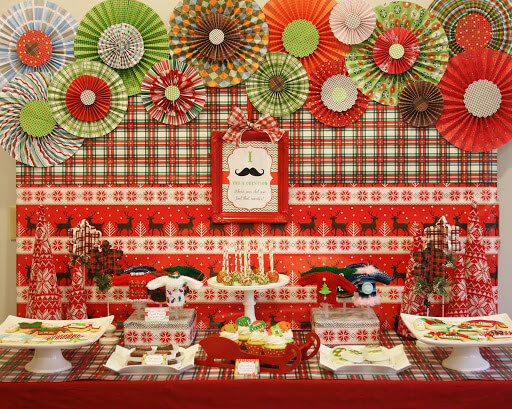 Ugly Christmas Sweater Party Decoration Ideas 2019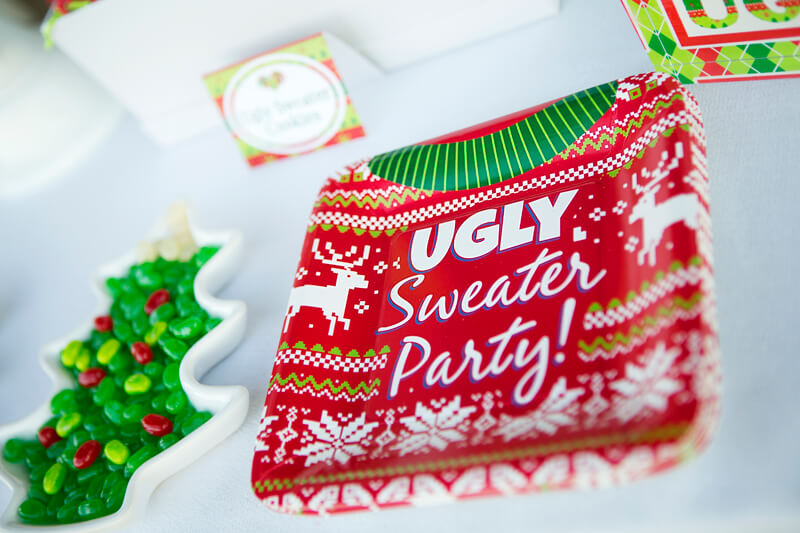 The first most important decoration that you have to do is to hang up an ugly-looking sweater on your entrance door with a fun message on it. Your first impression is the last one so you should make your outdoor décor look appealing.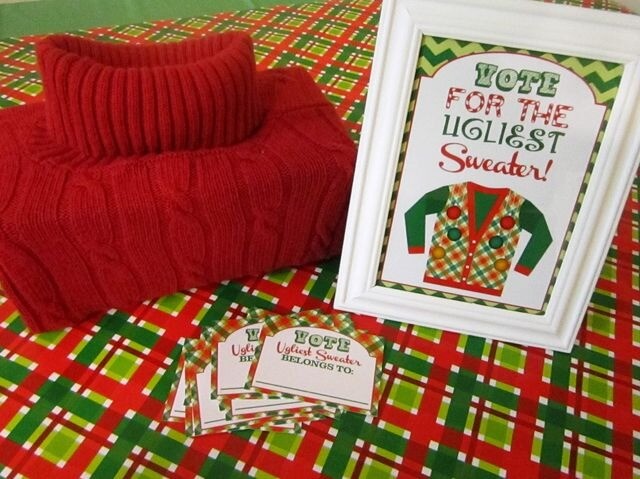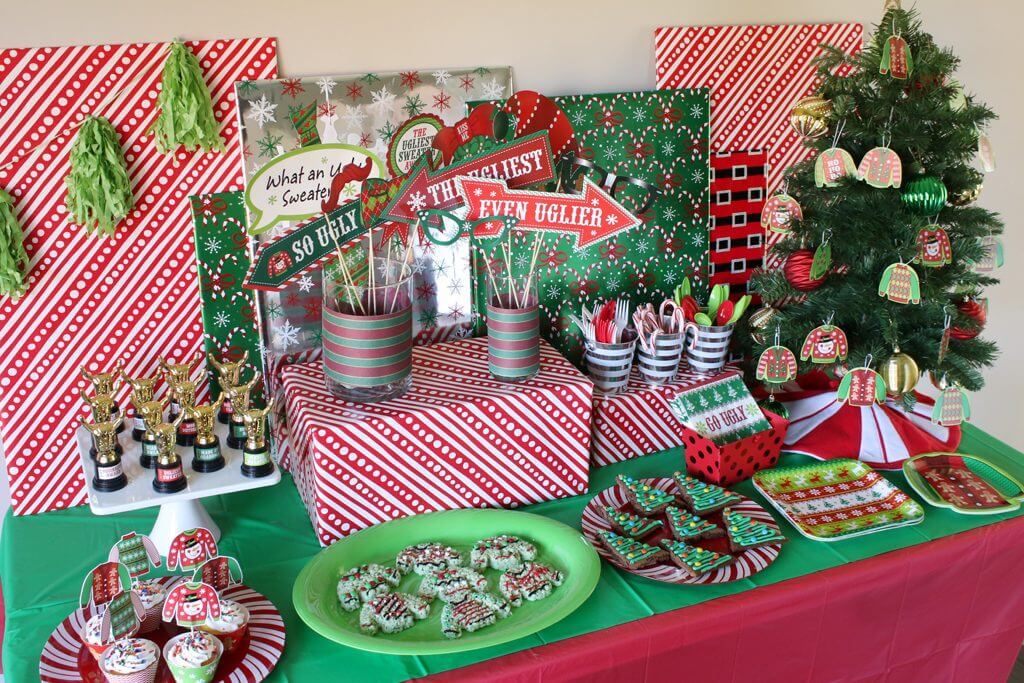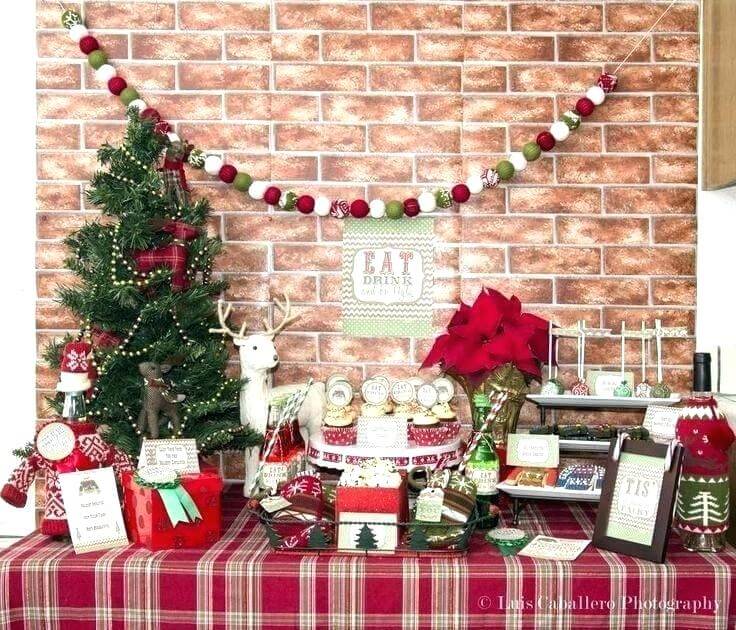 Tacky Christmas party ideas 2019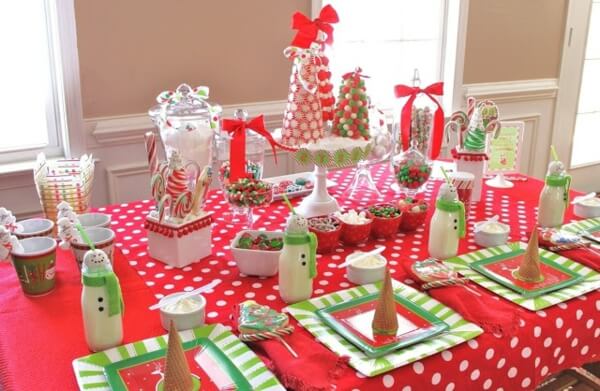 Then the next thing will be to hang out awesome party banner that has some great ugly Christmas sweater party decorations and wordings that wishes "Happy Holidays and Be Ugly Eat Drink".
Ugly Christmas sweater centerpieces are completely creative and catch everyone's attention. You can make different small-sized sweaters and dress up the centerpieces from the bottom.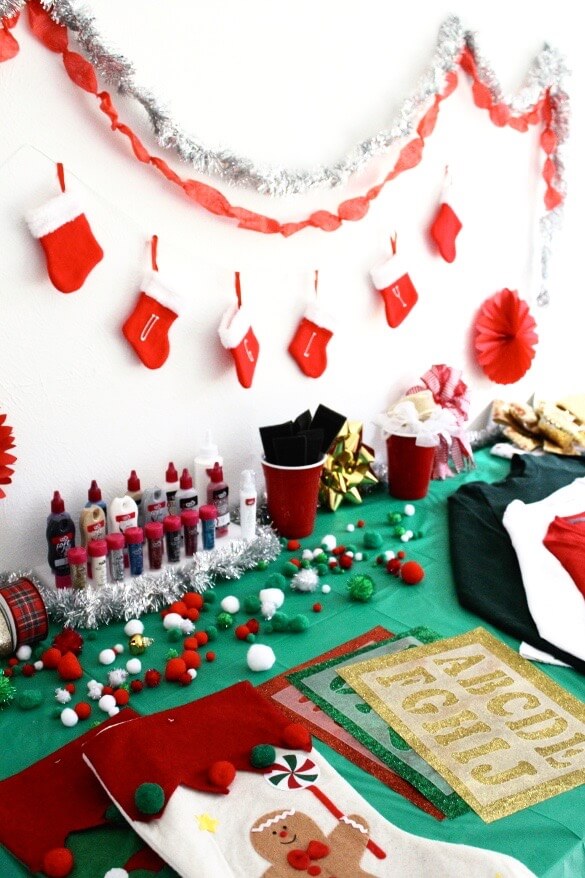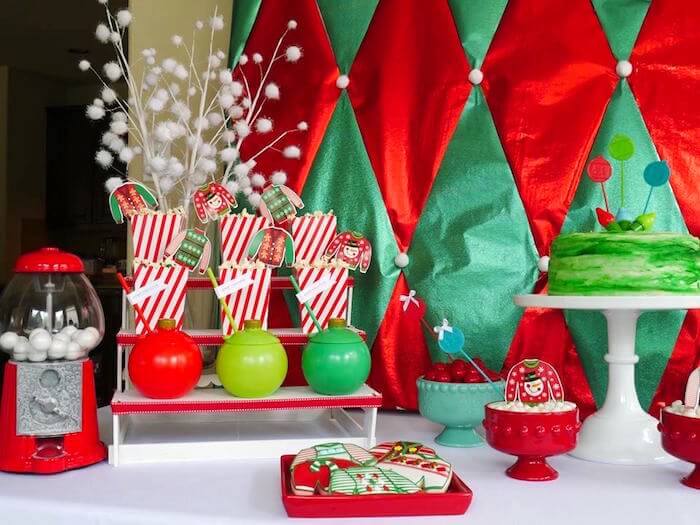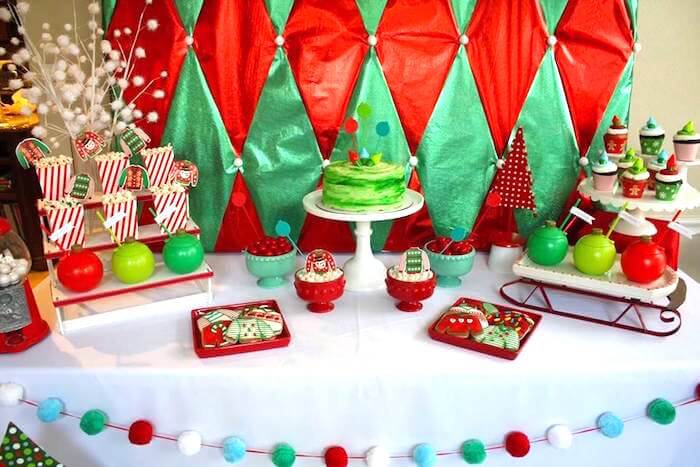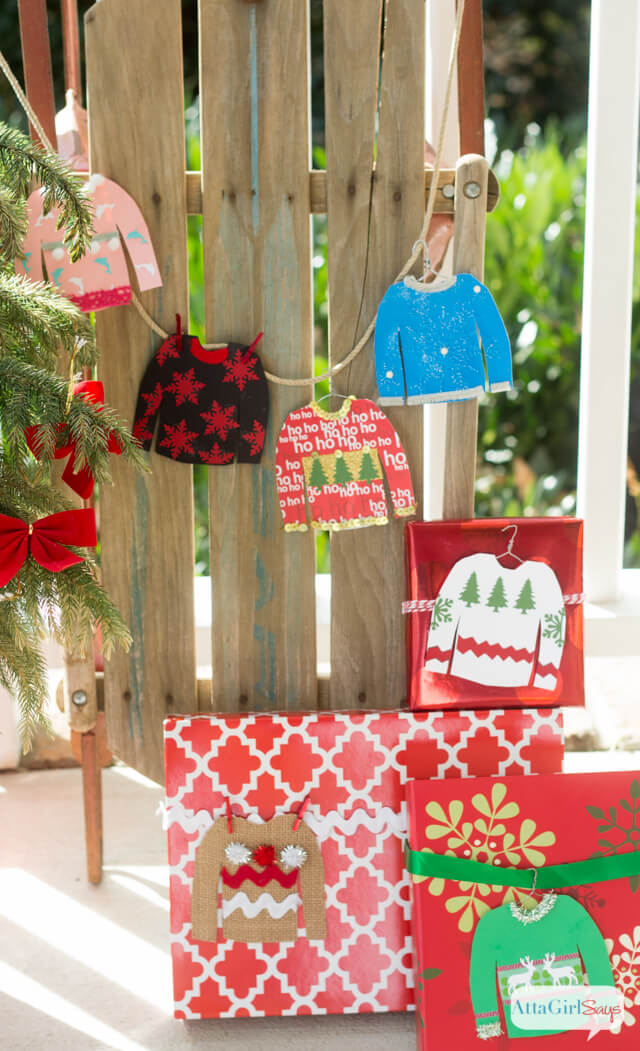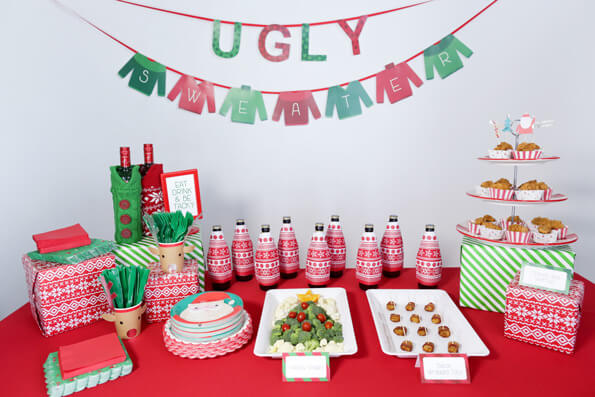 Whether it is Christmas, New Year, or Halloween, you can also put a bottle stand and put a label on the bottles that say "Eat Drink and Be Ugly".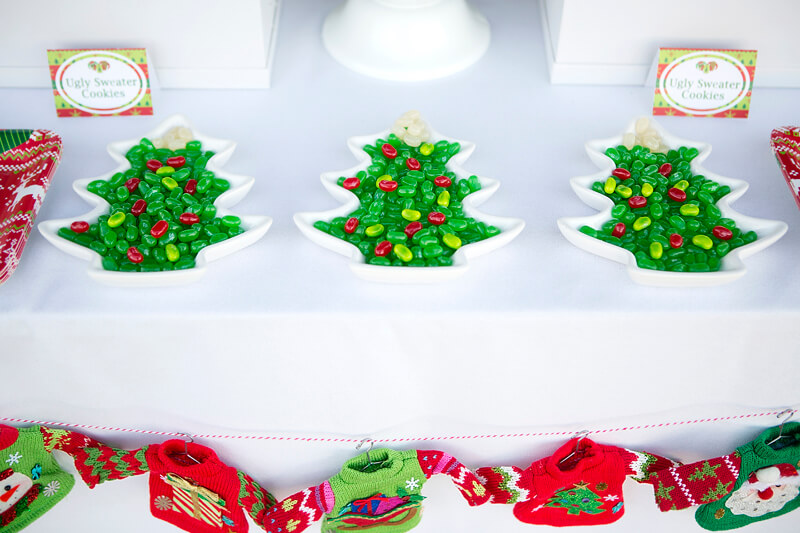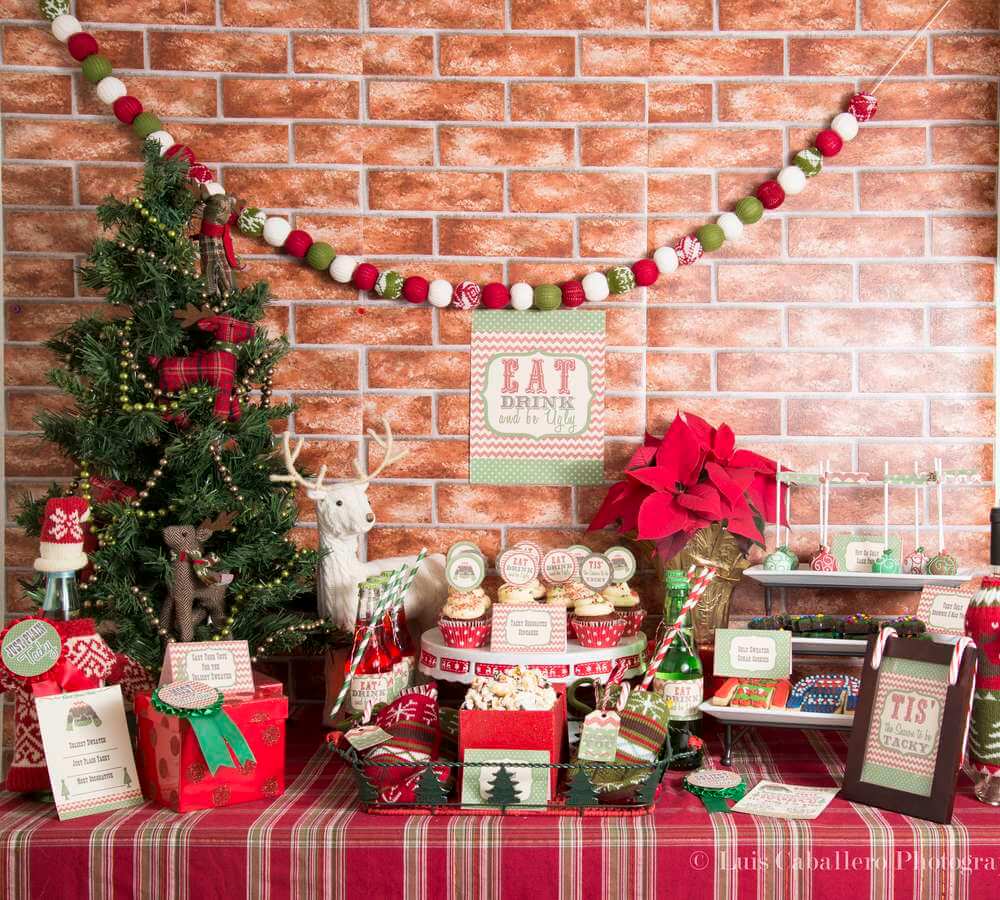 Another fun and ugly sweater party decoration idea are to make ugly sweater garland and drape them over your mantel, wrap them around your banister, or lay them across your table's capes.
Pick out a specific room and decorate it for games and activities. Plan out festive ugly sweater party games inside as well as outside your home to keep your guests busy and entertained.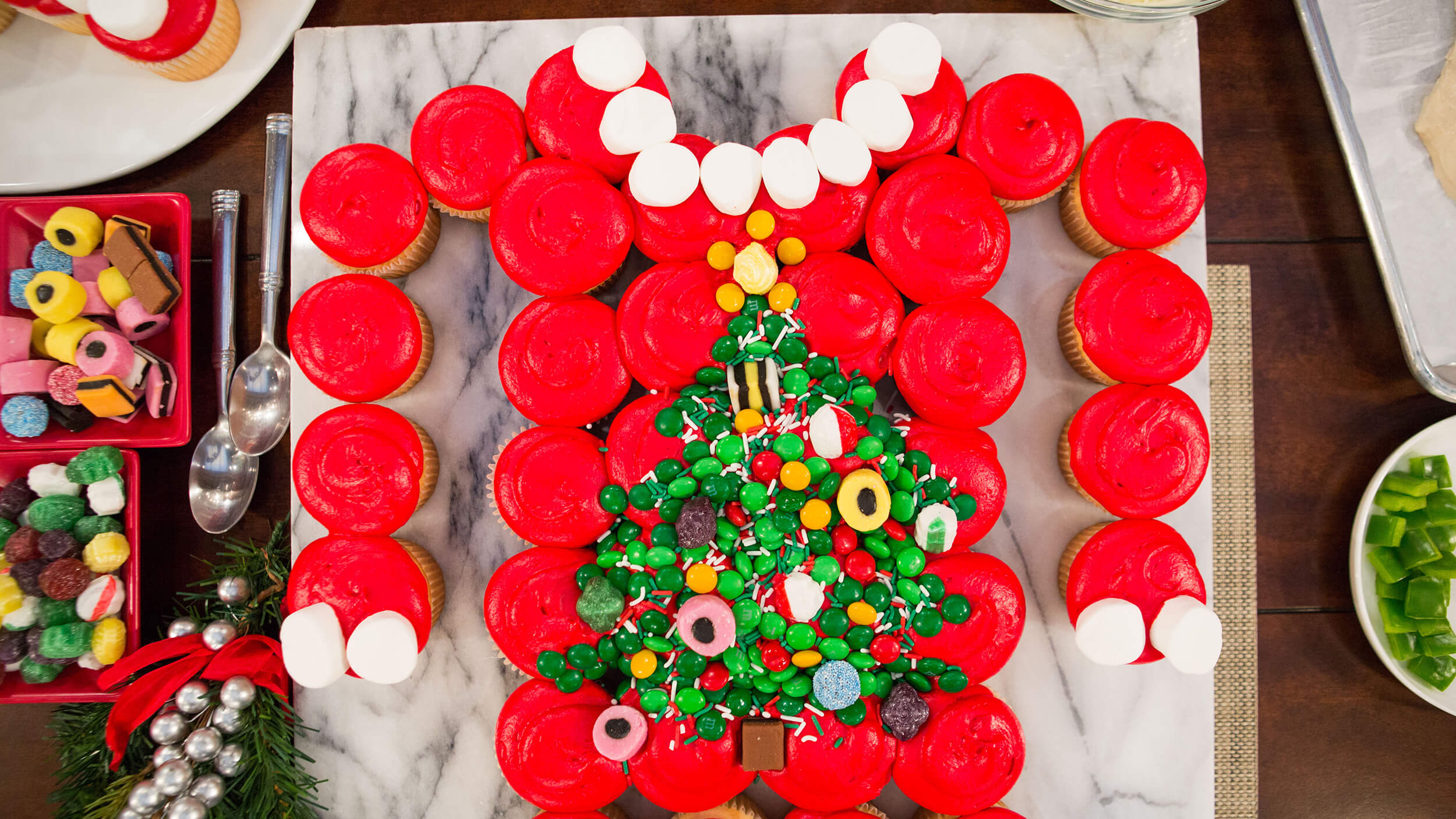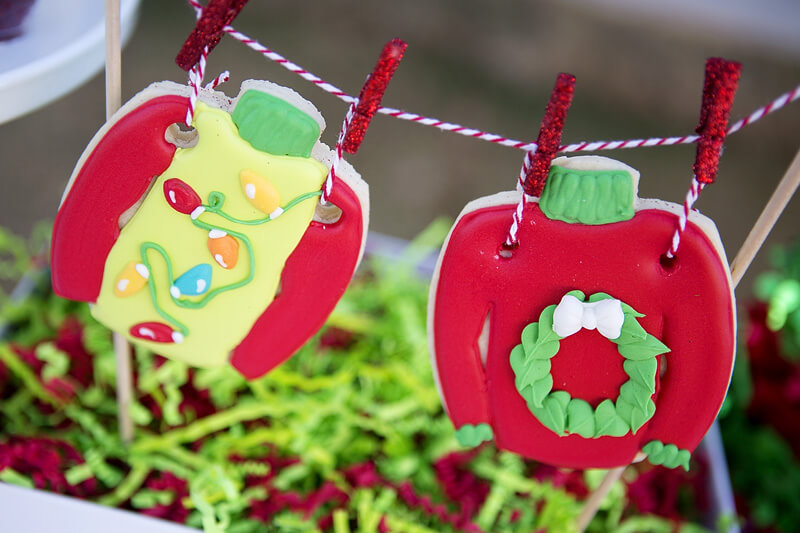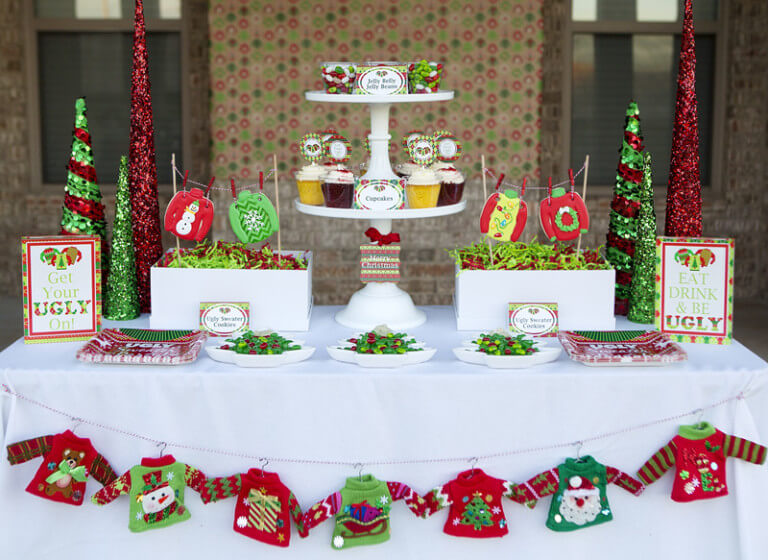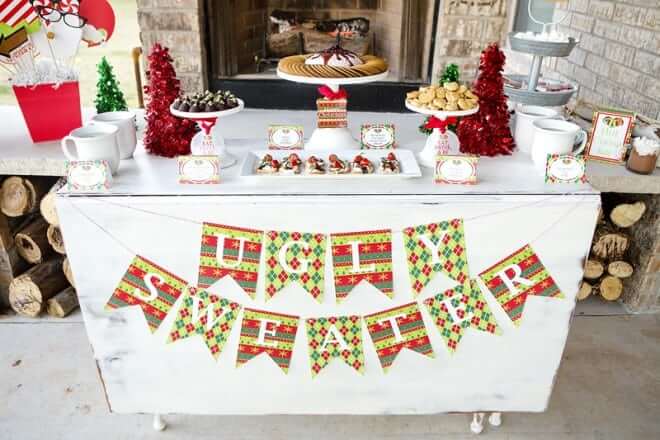 Decorate a small space in your TV Lounge as a stage for Ugly Sweater Award giving. At the end of the party, don't forget to hand out awards for the best, the worst, and the loudest ugly sweaters.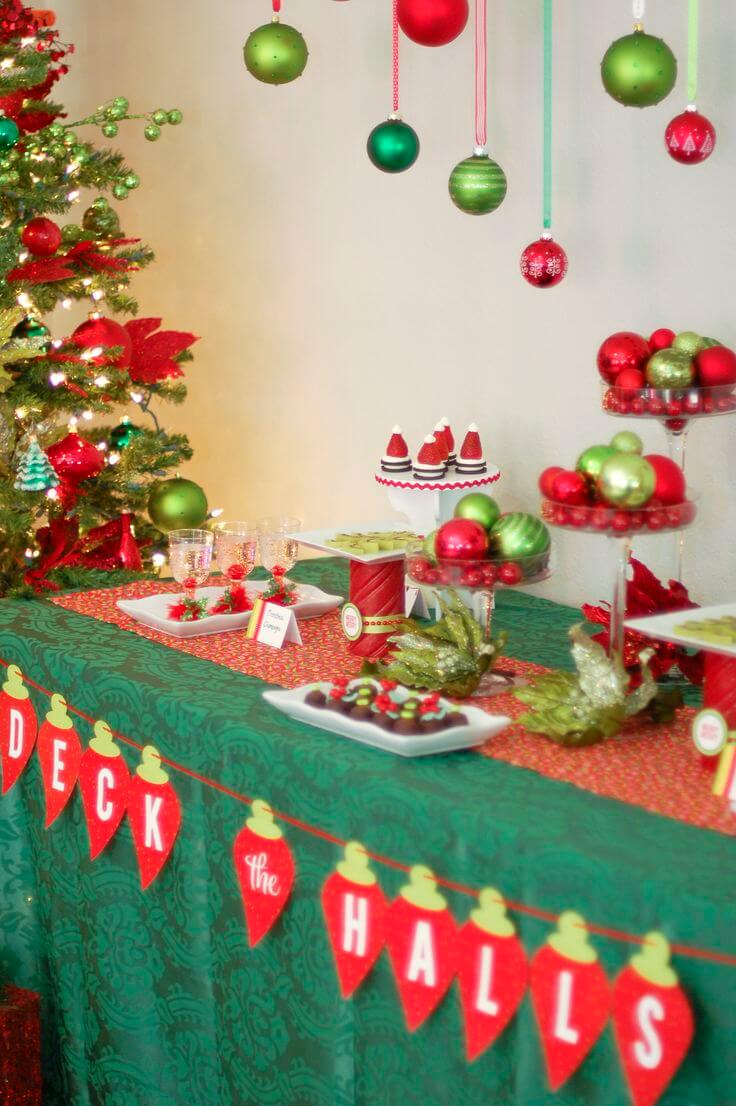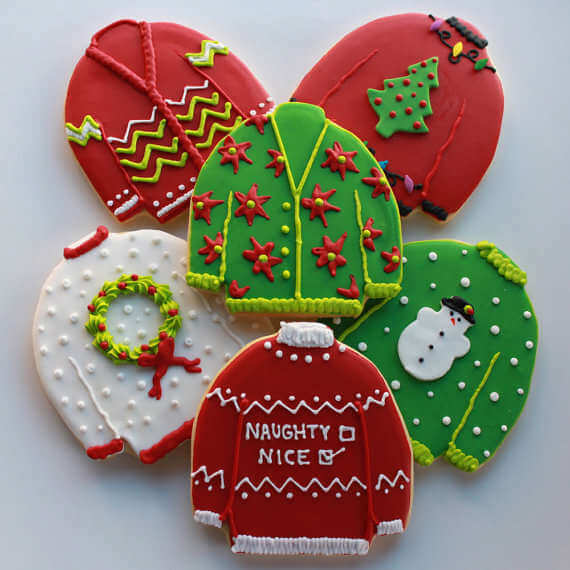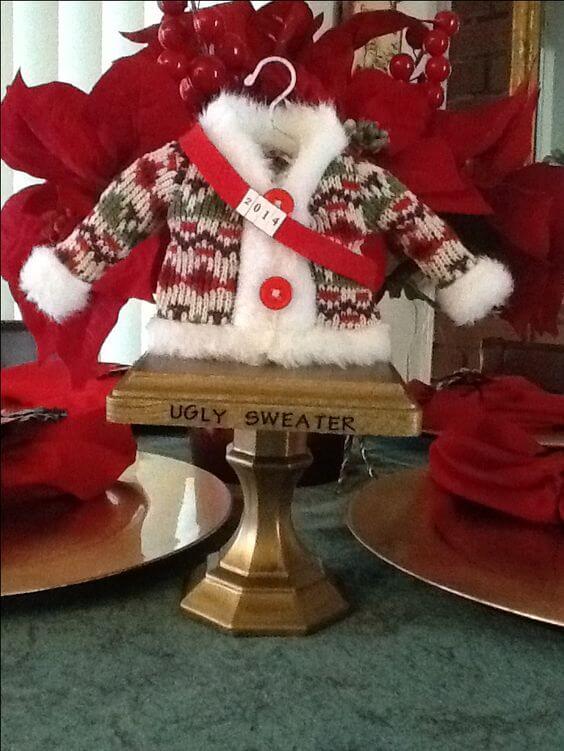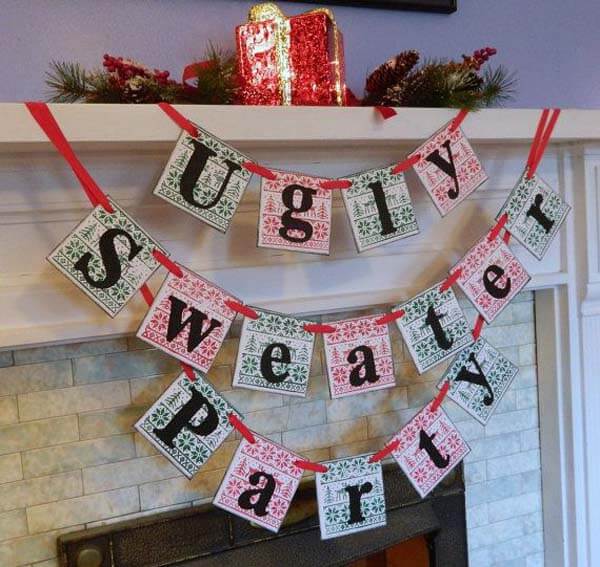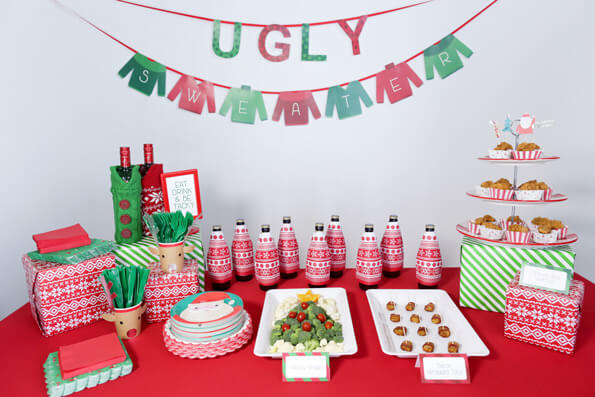 Ugly Sweater Party Decoration is mainly based on the comical and light-hearted aspects of a party. So pick up the above-mentioned party decoration ideas and have fun throwing your ugly sweater party.