We all know that carpets are the essential part of a room and if it comes to the bedroom then a bedroom will not be completed unless you have a beautiful carpet installed in it so it does not matter what is the size of the bedroom and what is the location of bedroom, carpets are equally famous for all types and locations of bedrooms.
Color and design of the carpet is also an essential part for the right selection of a carpet and it depends upon your liking and also upon the size of the bedroom because a relatively small bedroom will look smaller in a dark carpet similarly if you are owing a big bedroom then a darker carpet will be a better option for you. In this article, we are going to discover some great ideas for grey carpet bedroom because if we talk about 10 years before then grey was the most favorite color for carpet and if we talk about today then grey is still most favorite color as it is the most used color in the bedroom for carpets. Following are the main reasons behind the most acceptability of grey color in carpets.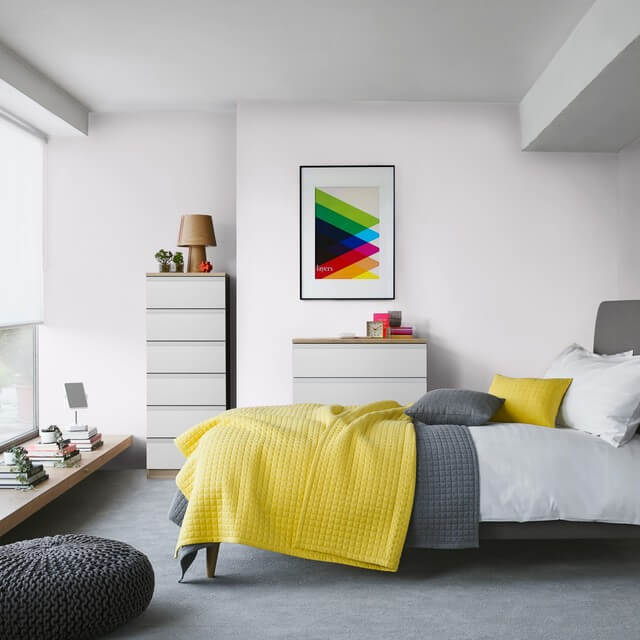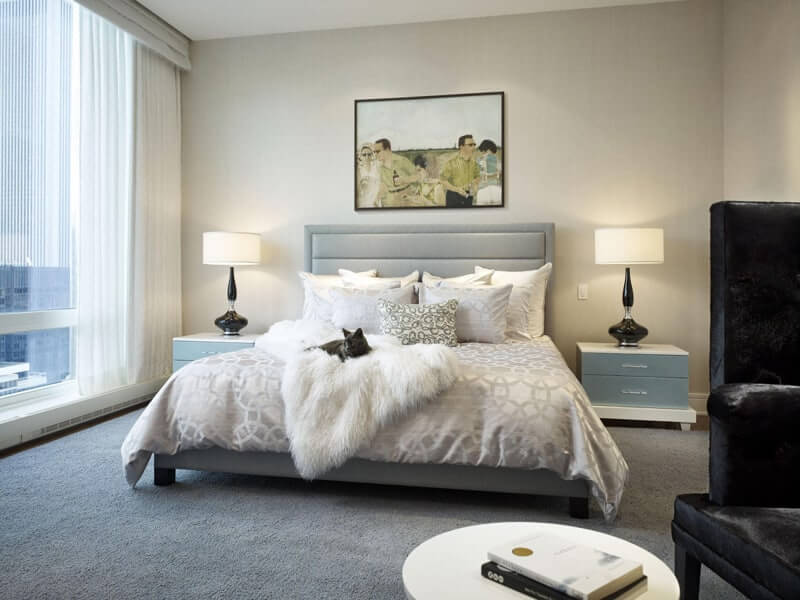 Grey carpet looks modern and clean with the right selection of furniture and other decoration items in the bedroom.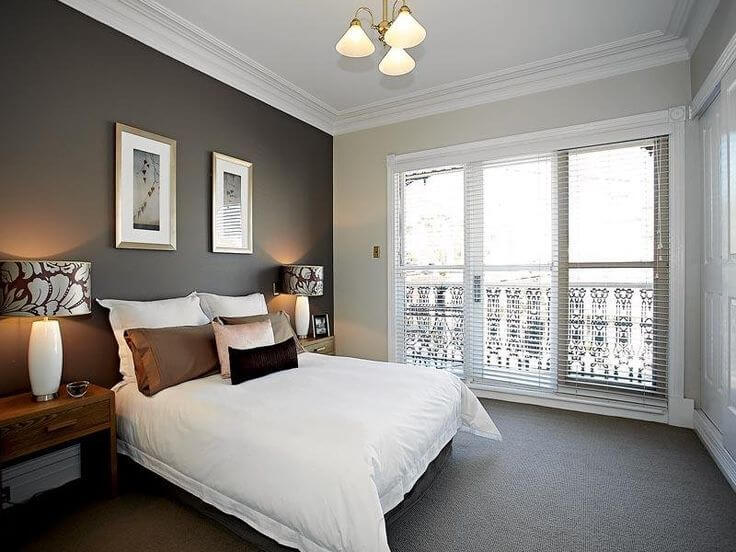 Grey carpet in your bedroom will be capable to cover debris and spills effectively without getting a significant change in it.
Light Grey Carpet For Bedroom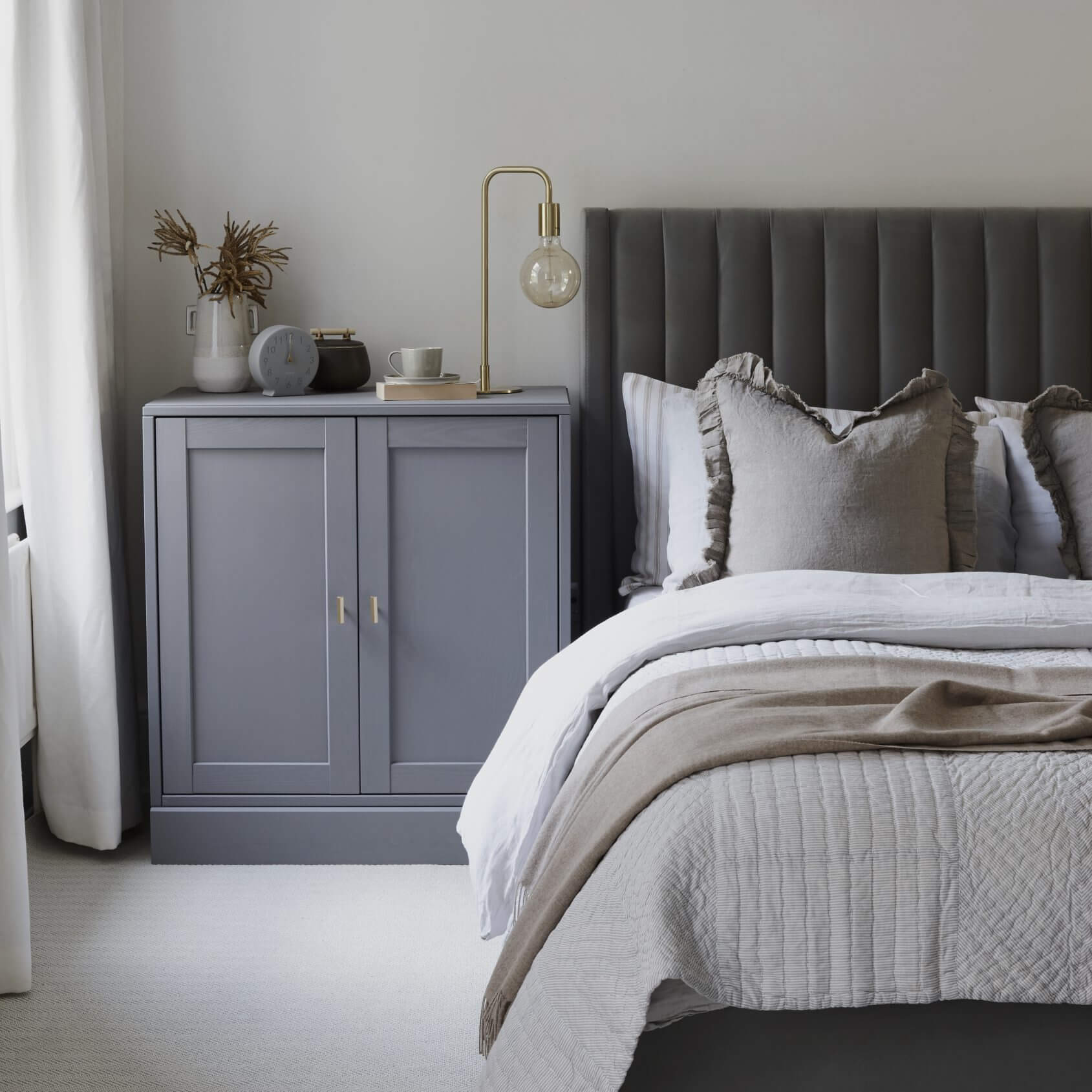 If you have a simple bedroom with minimal decoration items then the grey color will be the finest option in such a room.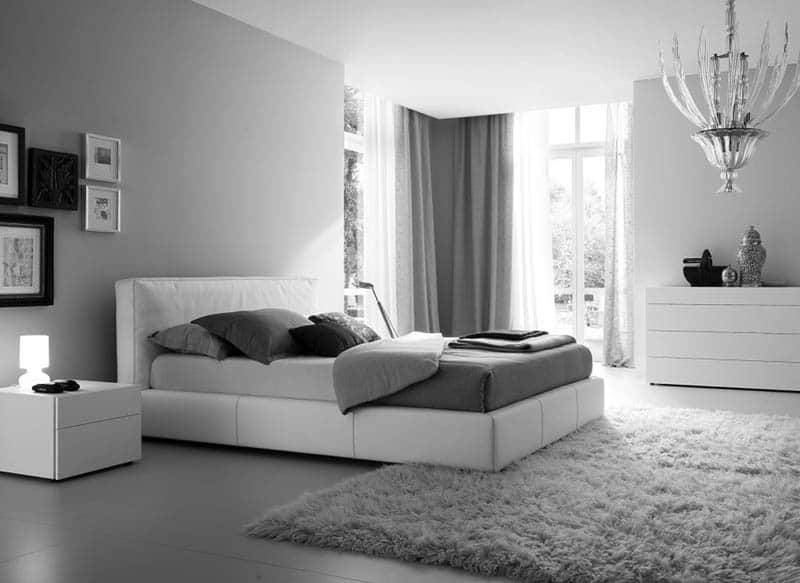 Dark Grey Bedroom Carpet
 The dark grey color is mostly used in bedroom carpets because it looks great in the bedroom and dark color can hide dust and stains in it so your carpet will look new for a long time but you have to think smartly for choosing a dark grey carpet for your bedroom because dark color also makes an illusion of smaller space so if you have a small bedroom then you should think for a light grey carpet for it.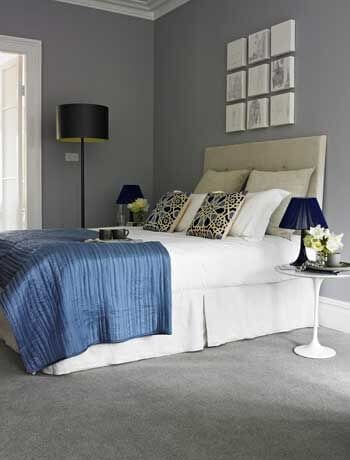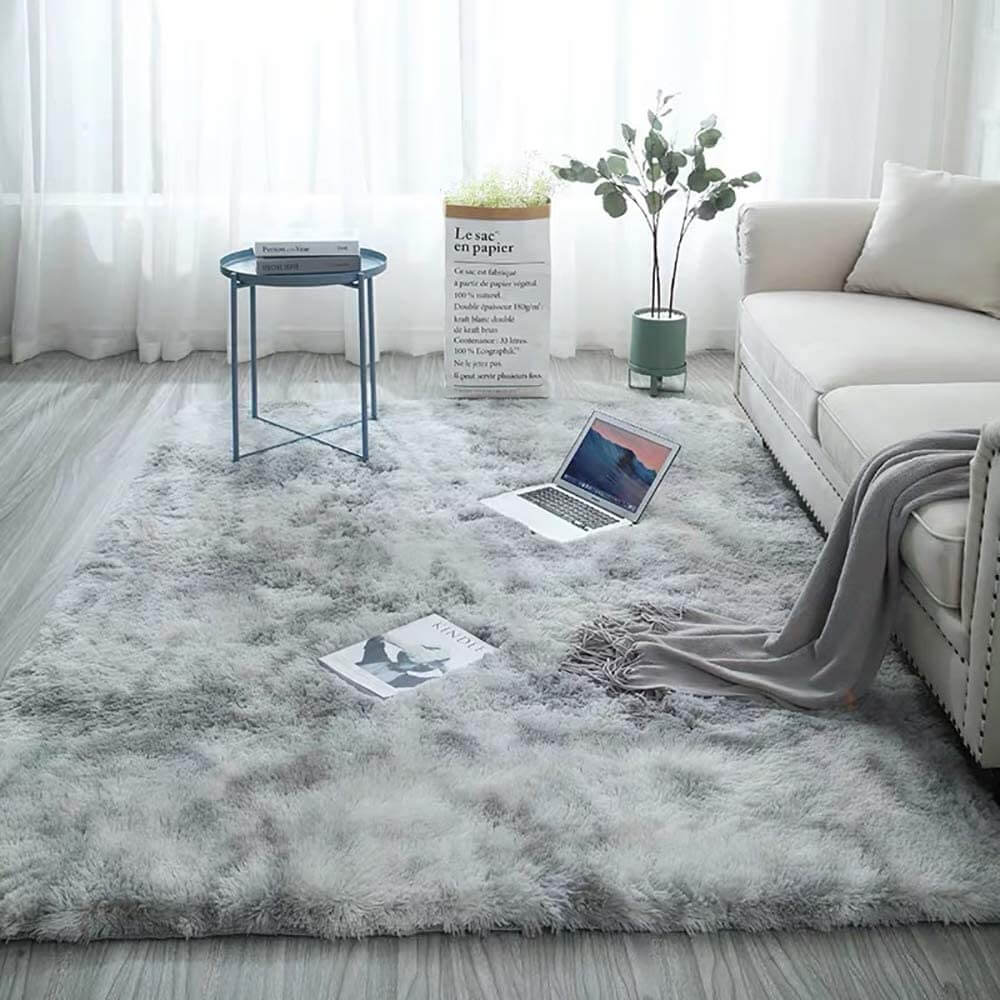 Dark Grey Carpet For Bedroom

Light Grey Bedroom Carpet
Although most people don't like light color in the grey carpet trend is now changing as you can find some great ideas in the light shade so if your bedroom size is small enough then you can make a wise decision by choosing a light grey color carpet because it will make your room look bigger and similarly if your bedroom doesn't have proper lighting arrangements or you have small size windows in your bedroom then a lighter color carpet will make your room look brighter as well.
So once you have decided to renovate your room with grey carpet then you can go for the following carpets in it.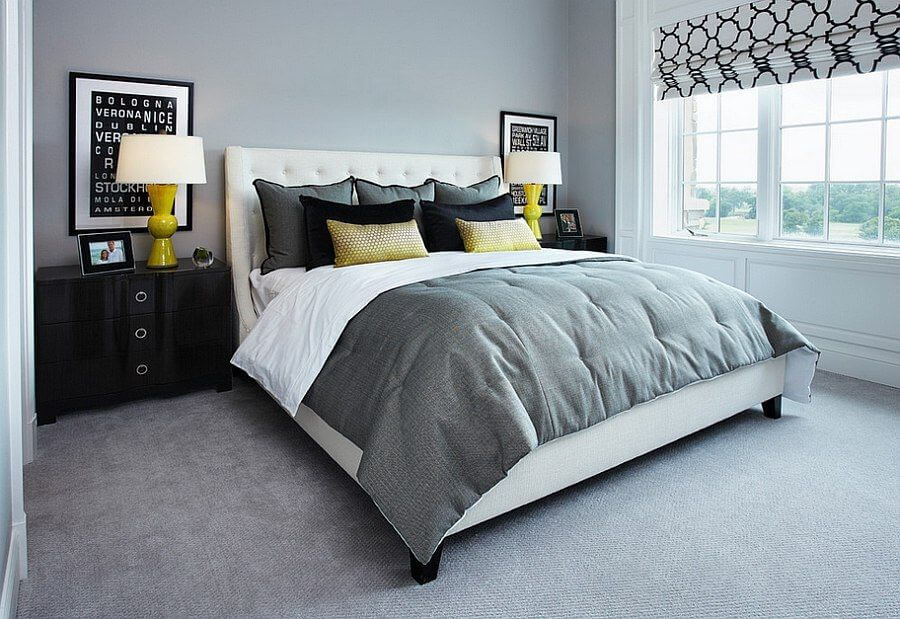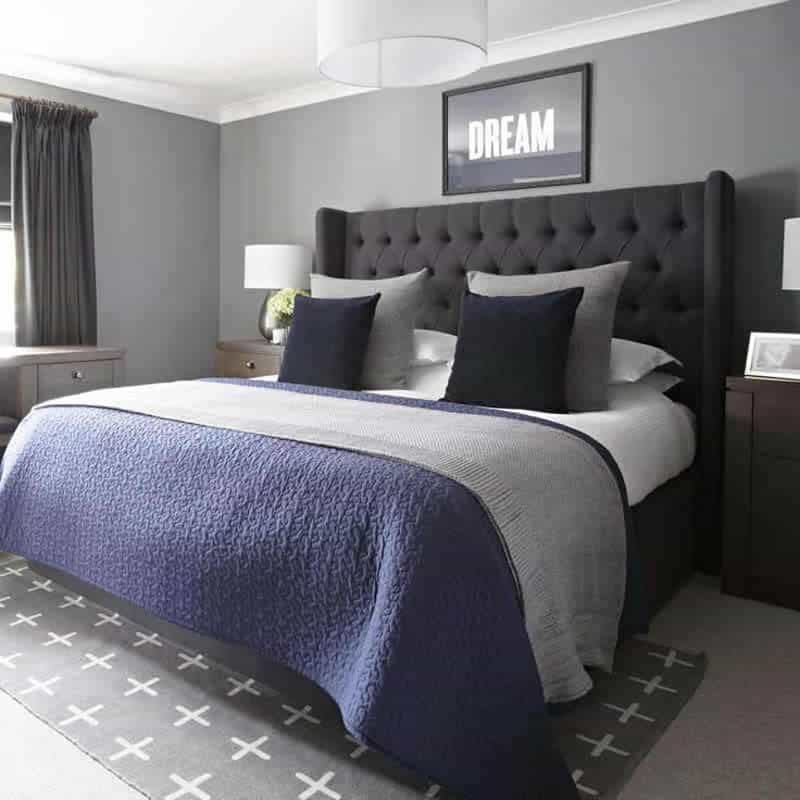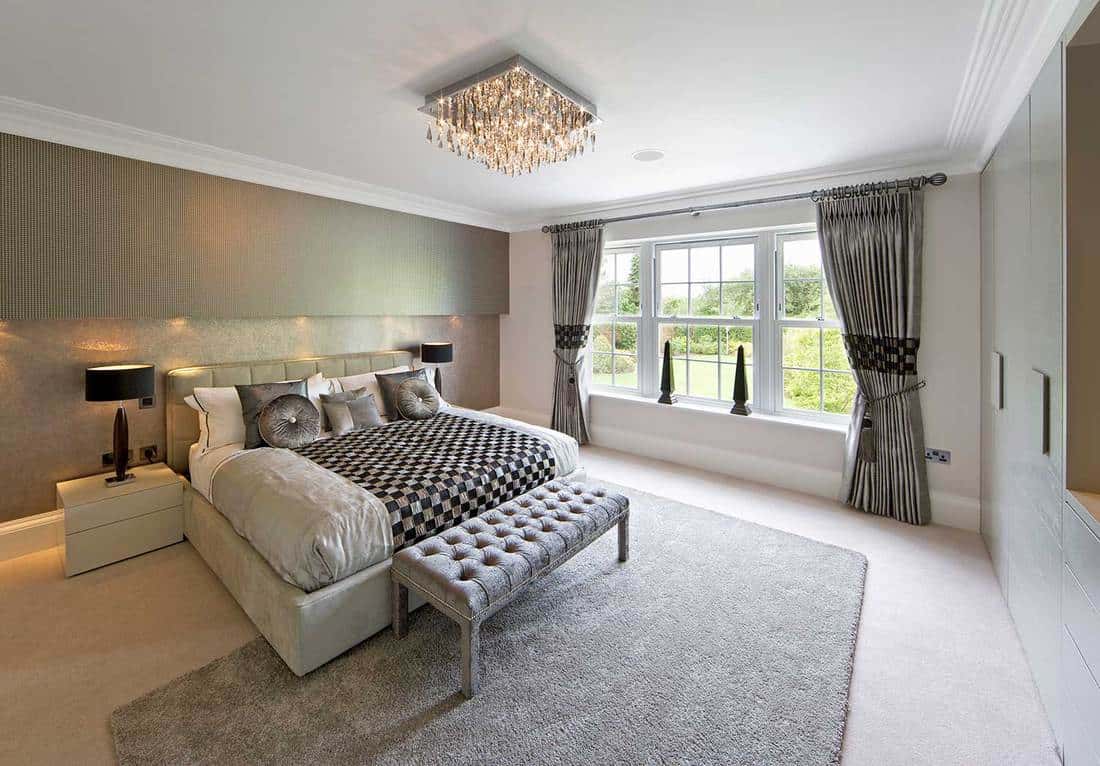 Geometric Carpet
If you have a bedroom with simple walls and minimal furniture then you should not go for a simple grey carpet because it will not make sense and your bedroom will be an example of a badly renovated room so what you can do in a simple bedroom is to install a geometric design carpet in it. The best thing about this design of the carpet is that it will attract attention and the simplicity of the room will get ignored easily so this simple trick will make your bedroom look more attractive.
Also See: Top 20 Grey Curtains Bedroom Design Ideas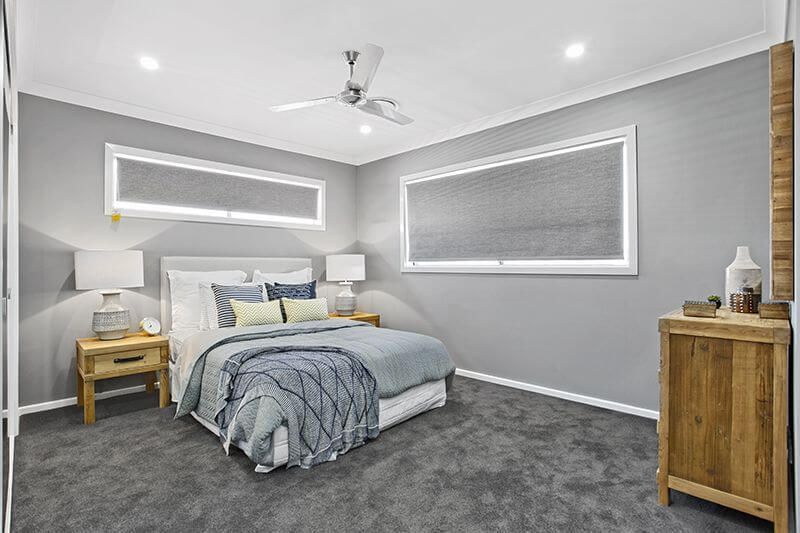 Floral Carpet
Floral designs always look great in carpets so grey will be the best combination color for a floral print carpet but make sure about the print of the carpet if you have only a single big floral print in the center of the carpet then this place should be kept empty and you have to put your bed in such a place that center of the room remains empty.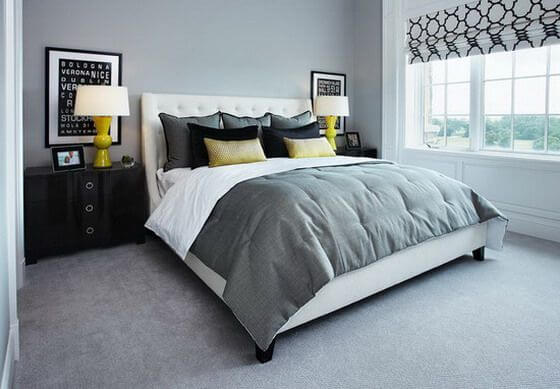 Animal Print Grey Carpet
A carpet which gives a tiger skin look in grey color will also be a good idea for your bedroom because it will make your room more attractive so if you make a contrast with wall paint and add a wall sticker art as well in your bedroom then you will end up with a best-decorated bedroom.