The living room is the place where you spend more of your time with your family members. You have to take a meal, watch TV and do some creative works in your living room. So you need to design and decorate your living room in a way that gives you a welcome and pleasing feeling whenever you enter it. Unfortunately, once the home is built we cannot modify its design so we have to be left with the choice that we can manage its decoration by using the best décor techniques. In this article, we will discover grey carpet living room ideas. So if you are also searching for some unique carpet ideas for your living room to give your living room a premium and royal look on a limited budget, then you can do it without any extra expertise.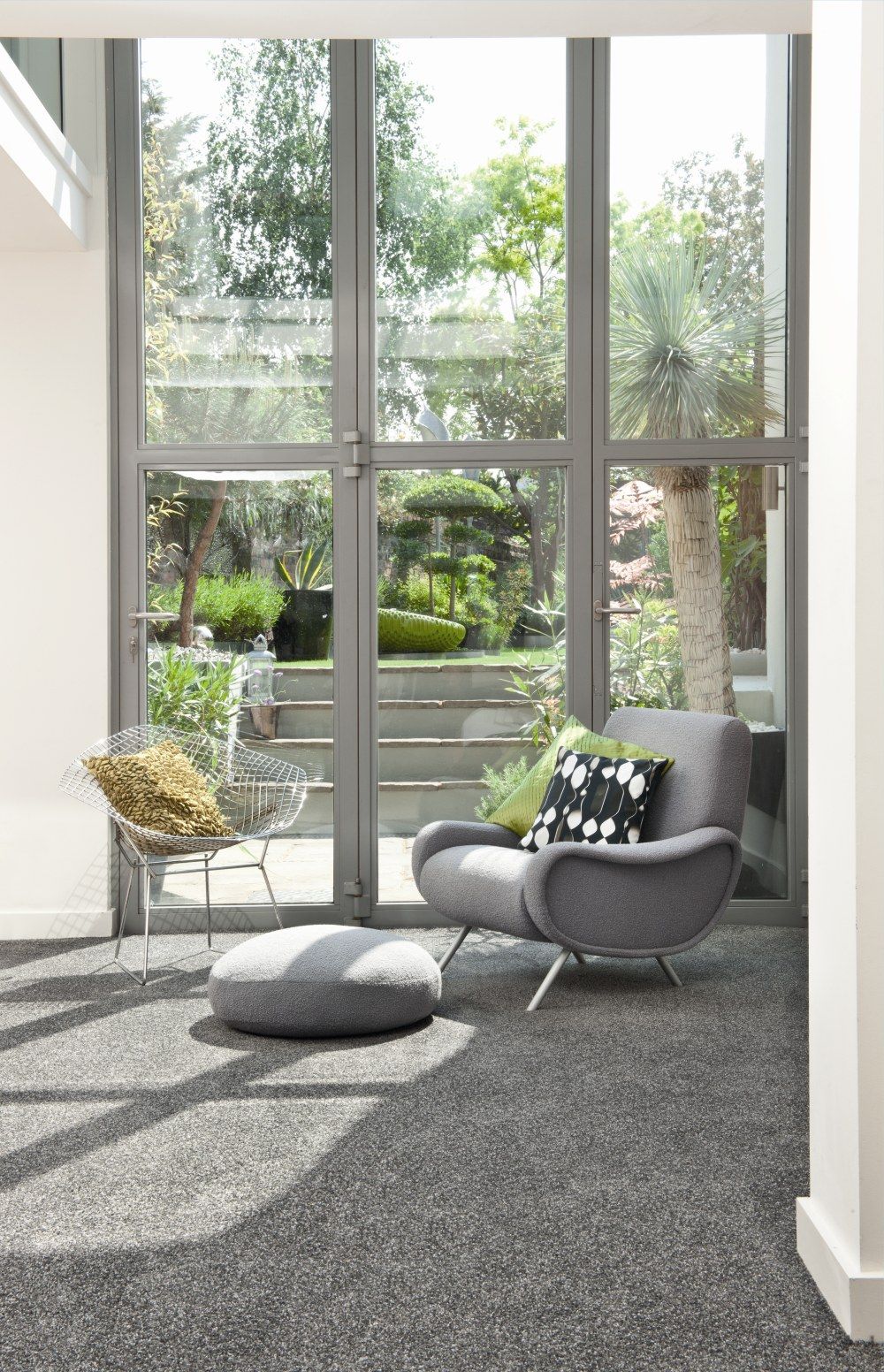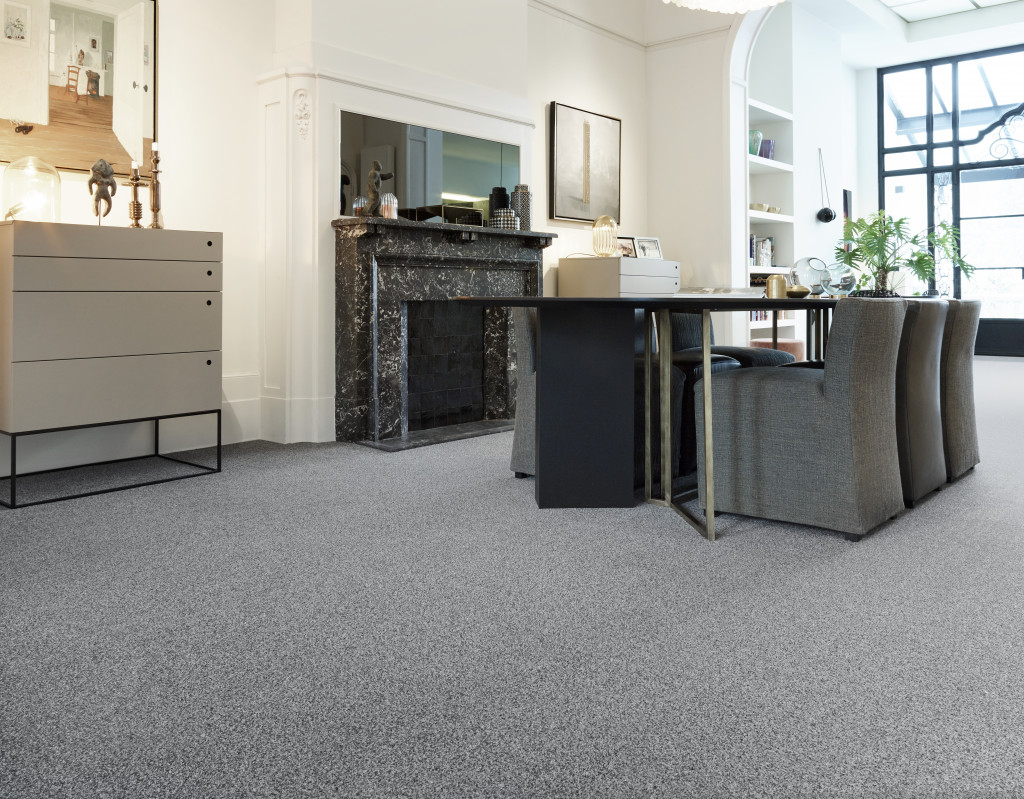 Grey Carpet Living Room Ideas
Grey is a very versatile and eye-catching color because it has premium looks in it. It also comes in different shades from which you have to choose the desired one for your living room.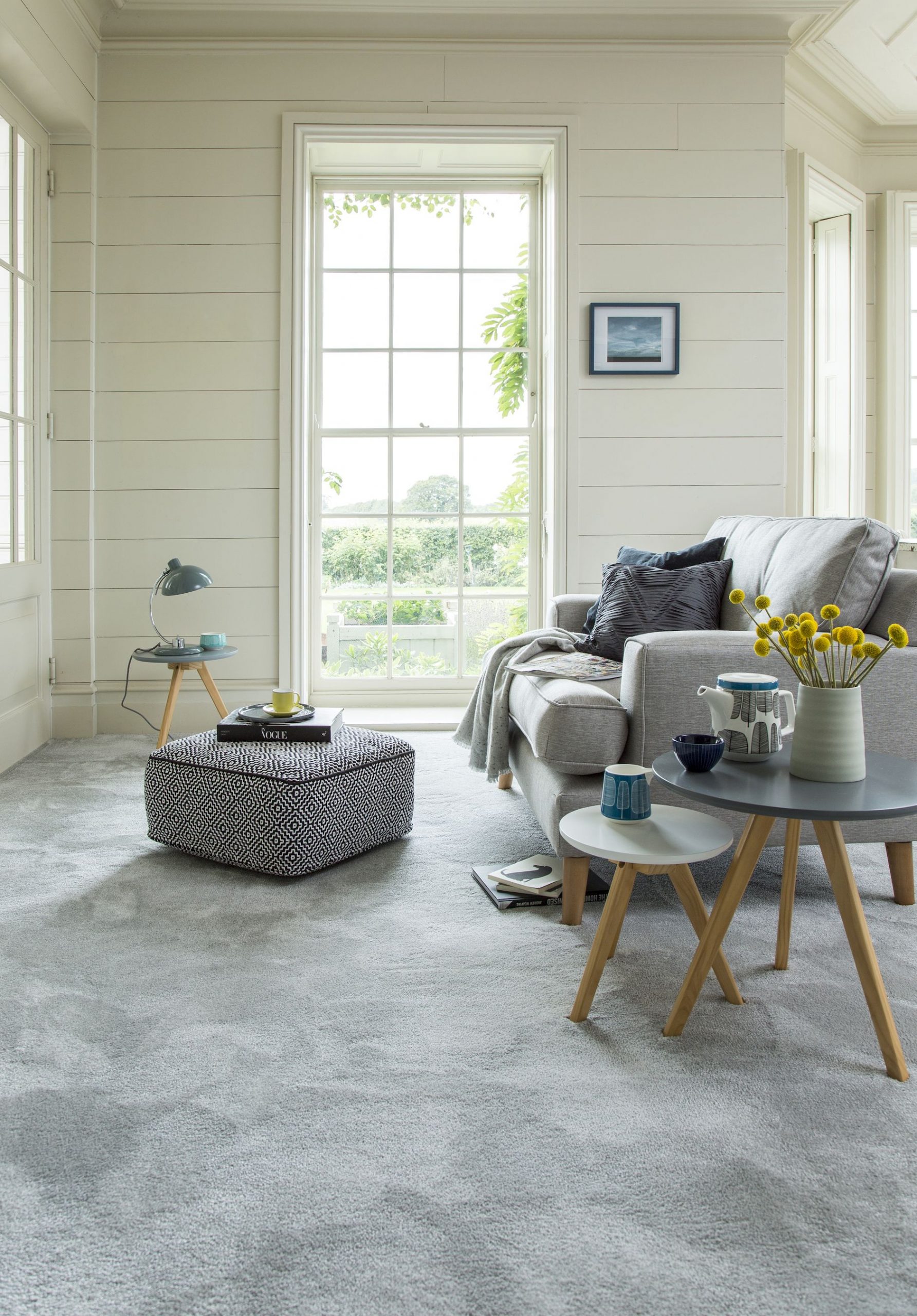 Grey Tone From Walls To Floor:
Do you want a complete grey tone for your living room? It will be a classic choice because matching grey wall paint with your grey carpet will explain the theme of the room deeply so you have to keep proper lighting arrangements in your living room and if natural sunlight can enter your living room, it will give a more sophisticated look to your living room.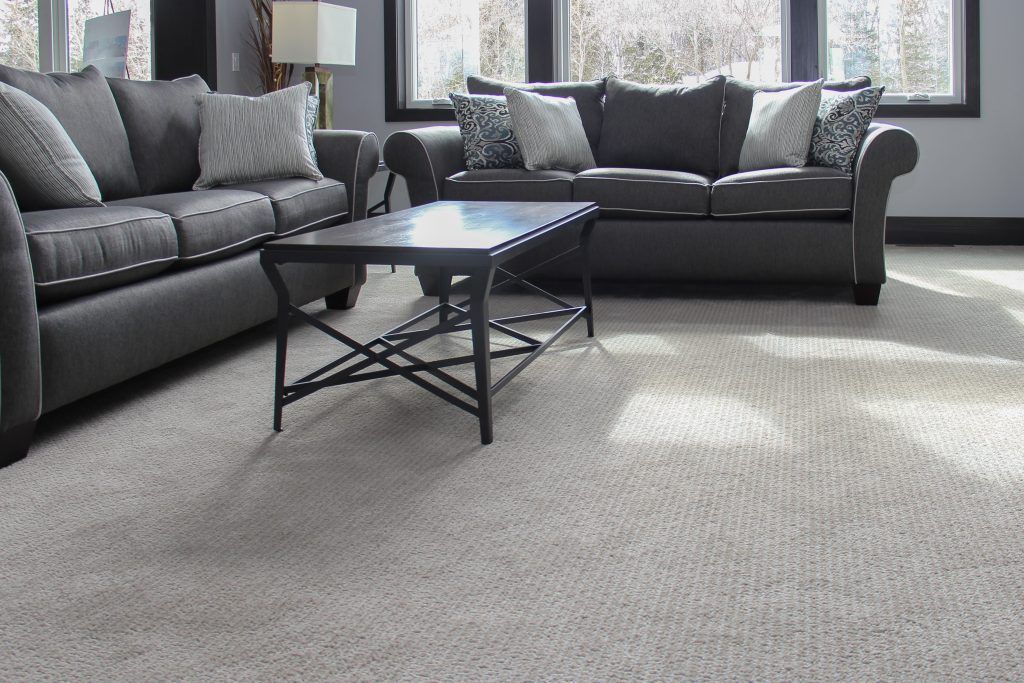 Grey with white:
We know that grey gives a dark look to the room so if you are going to furnish your living room with a grey carpet but your living room is not big enough, then the grey color will make it look smaller. Still, you have the opportunity to use grey carpet in your small living room so you have to use the white theme in all other accessories of your living room. You can use white wall paint with whiter furniture in your living room with a dark carpet combination to make it look more attractive and spacer.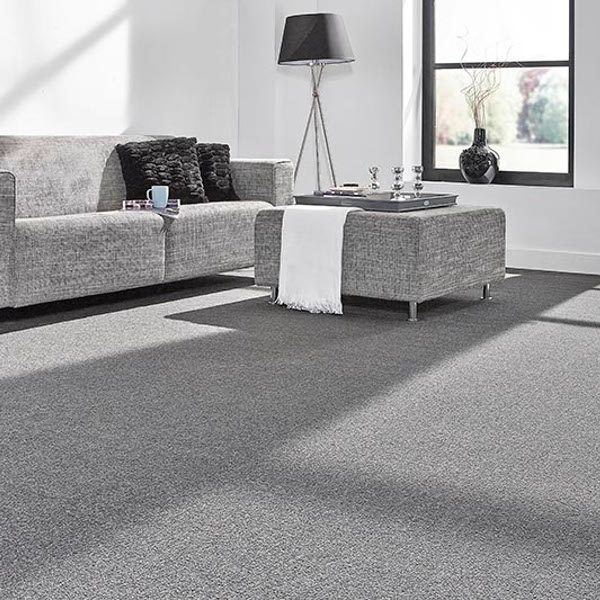 Big Stripes Grey Carpet:
A grey striped carpet will be another great idea for your living room. It will make a neutral canvas for the bright array of the color scheme that can be used in the design scheme. The best thing about this carpet design is that it is specially built for small living rooms. This will make them look bigger and brighter without compromising the style and dark theme of grey color.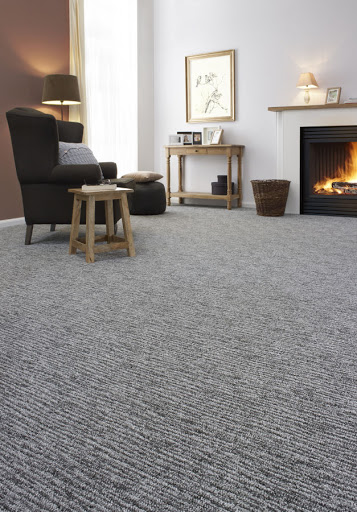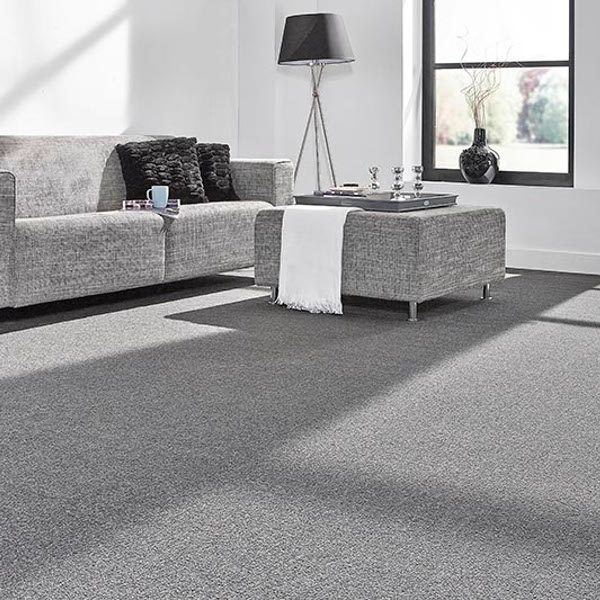 Rustic Look:
You can also give a rustic look to your living room with a perfect combination of grey carpet and furniture so that you will get a traditional living room with more diversity in it. These days rustic looks are trending and interior designers also prefer such designs. You just have to use some unique decoration pieces in your living room to make it look more rustic and natural.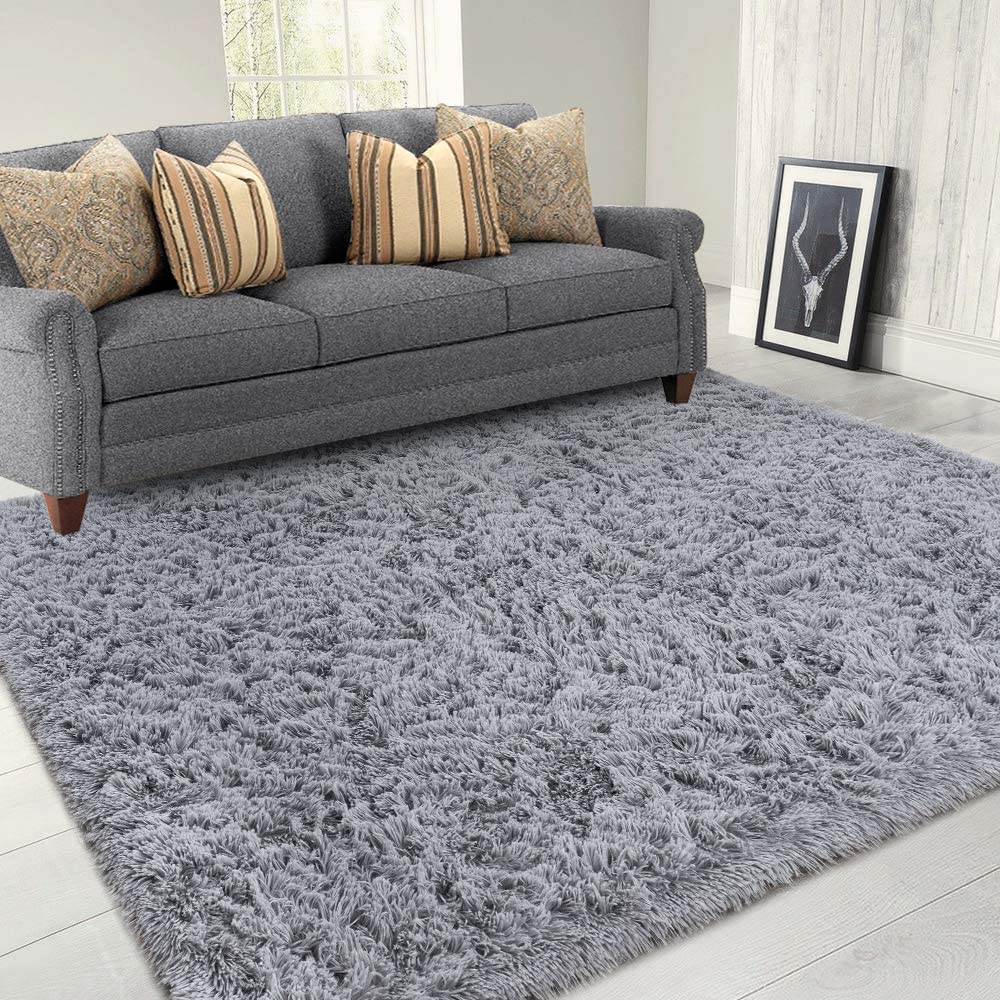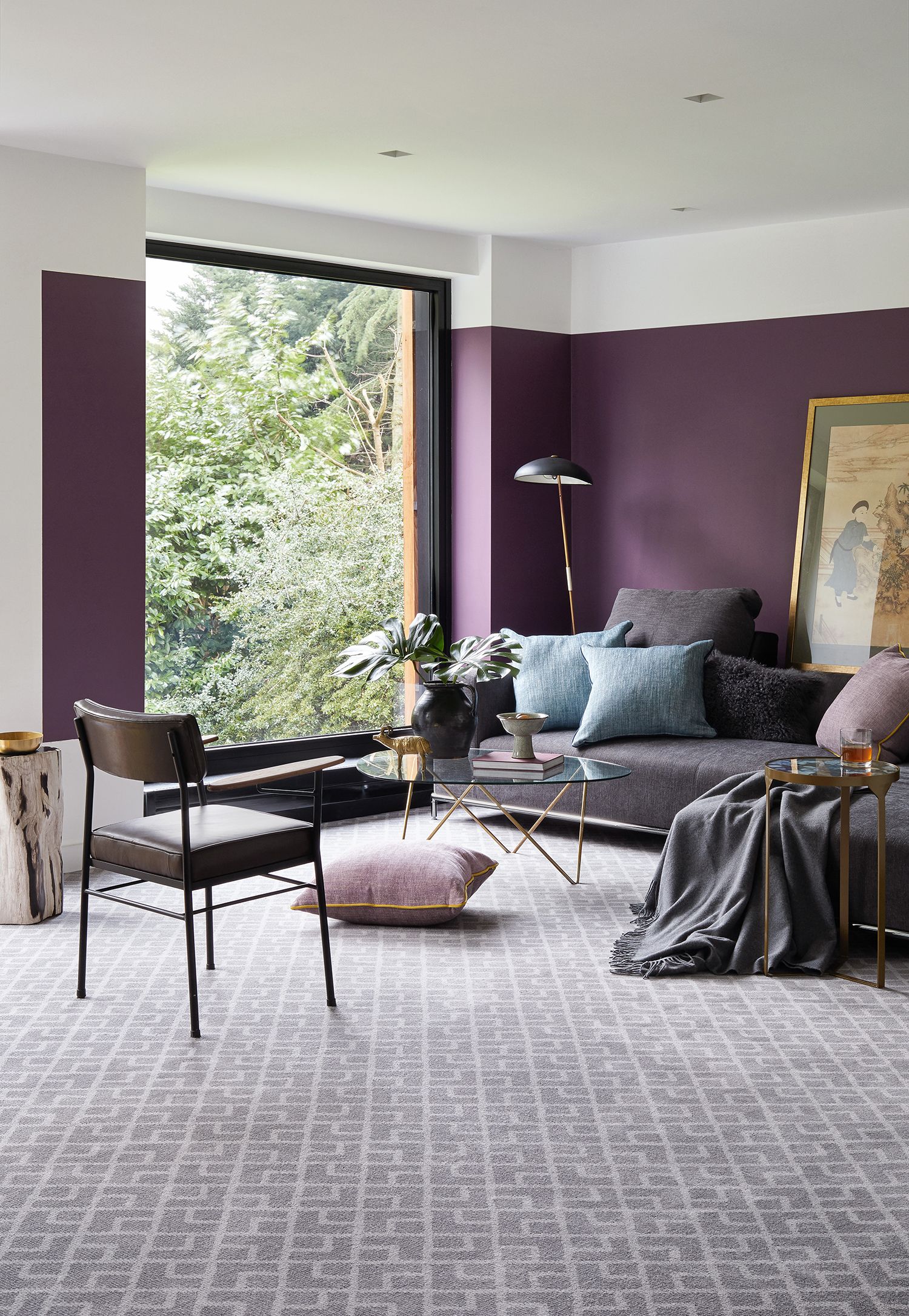 Lighter Shades:
Grey is a dark color that gives warm feelings in a room if you want to give a lighter look to your living room. Still, if you want to stick with grey carpet for your living room then you can go for lighter shades of grey. White stripes can also work for you on grey carpet to give a bigger and cozier look to your living room and it will look classic with white wall paint.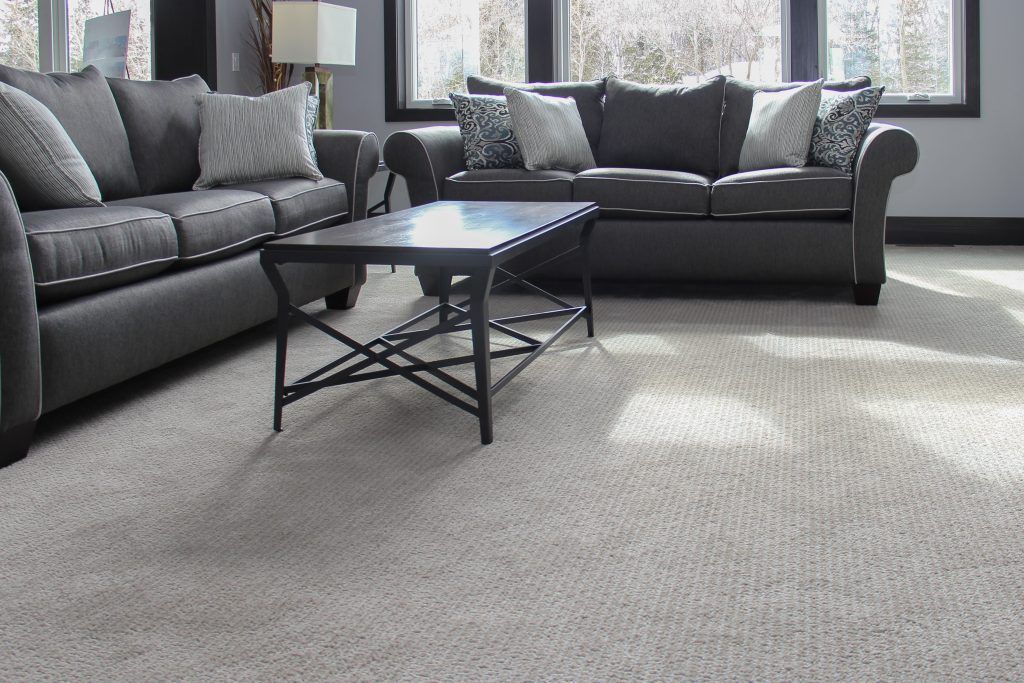 Contemporary Flooring:
Grey is a modern and up-to-date color for your living room, especially for carpet. It never out from fashion and provides you an opportunity of dark shade without ignoring the latest trends so you can choose the grey shade for your carpet in all types of the living room. If you have a bigger living room and proper lighting is arranged then it will be the best and finest option for your contemporary flooring.