No matter how busy things could go every day, families gather at the end of the day to enjoy a nice dinner together. The dining room seems to be the heart of every home coz it is where the family enjoys the precious time and catch up with what they have missed during the day. Undeniably, the dining table is the most important piece in any dining room, and something a family should never be without. Aside from its functionality, the dining table evokes a spirit of warmth, comfort, and togetherness. Because of the importance of a dining table in every home, investing in it is always a great deal for families.  A lot of things are put into consideration in selecting the perfect set and has to fit every family's size, budget, taste, and the color and design of their dining room.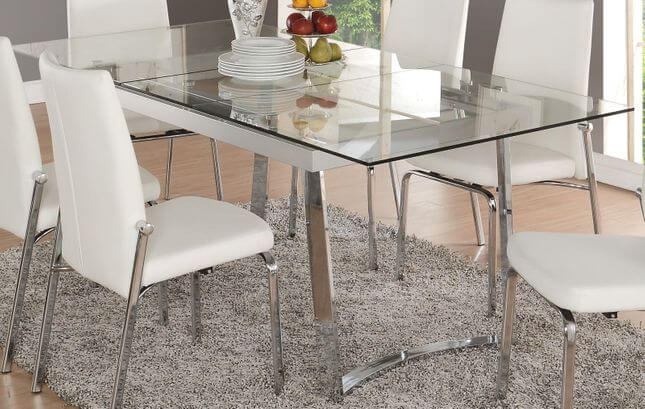 Glass Dining Table Ideas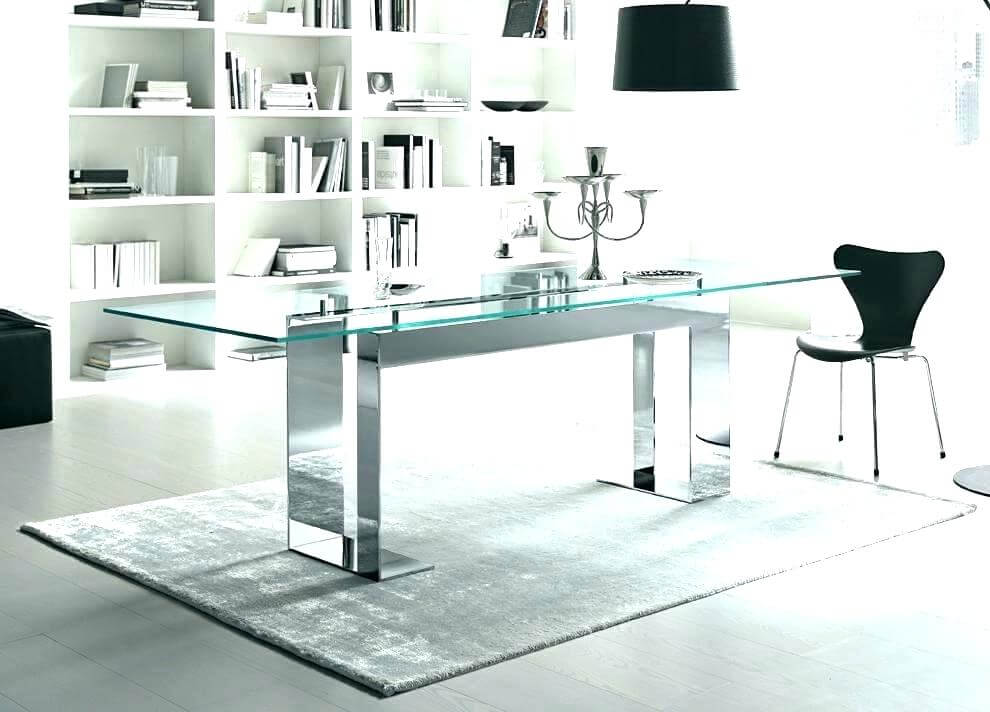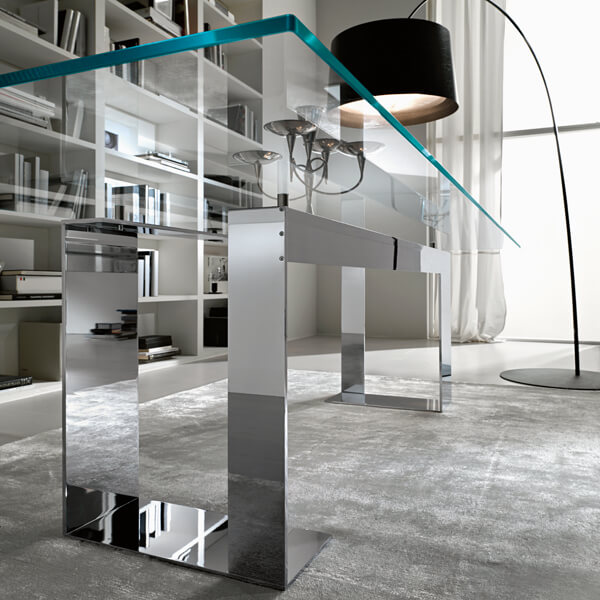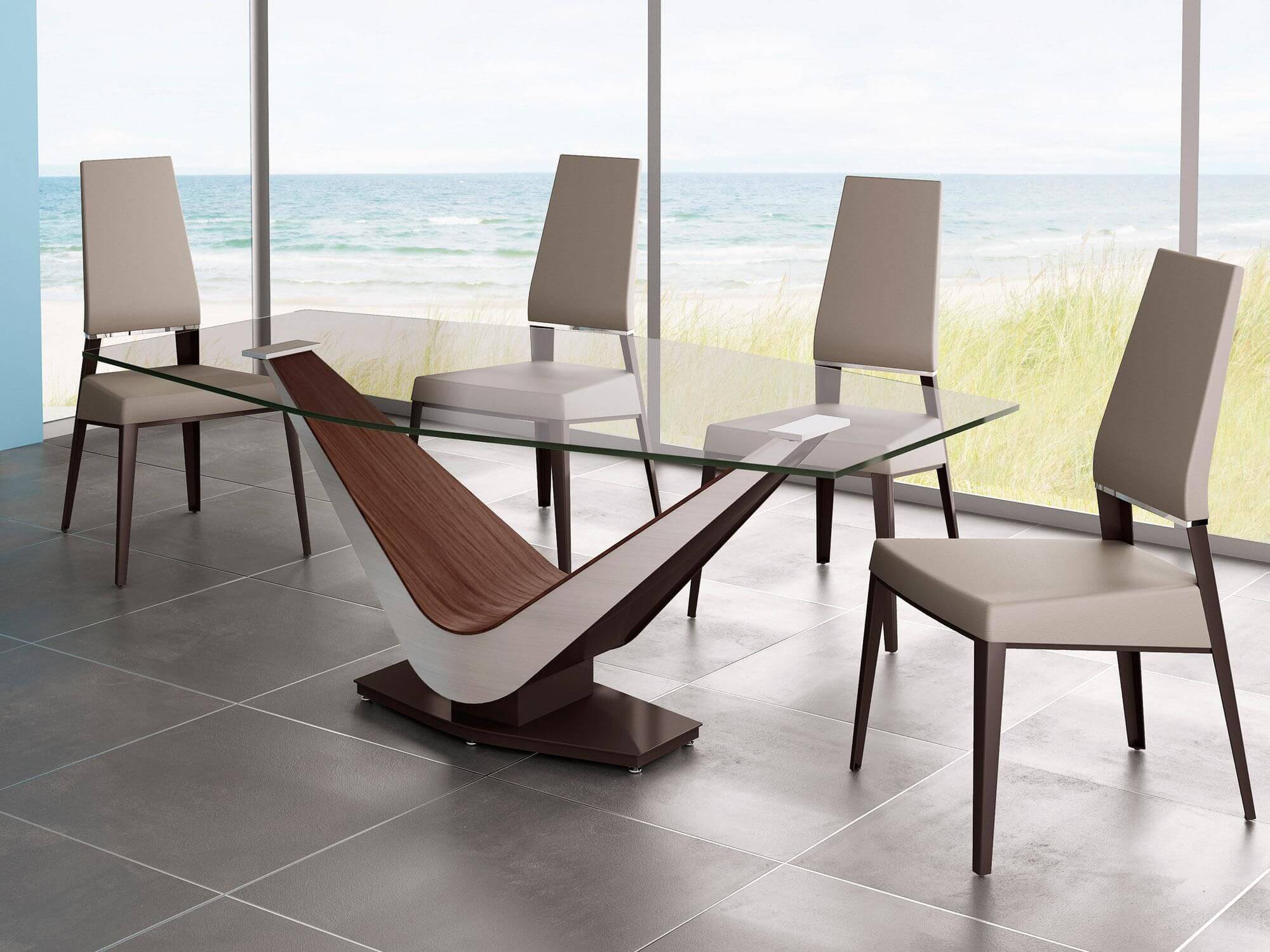 Round Glass Dining Table
Dining tables come in all shapes and designs, colors and sizes, all to meet every family's requirement. It may come in conventional, modern, Italian-theme, European-inspired or contemporary. It can be made of all sorts of materials, but wood and glass are the most popular choices.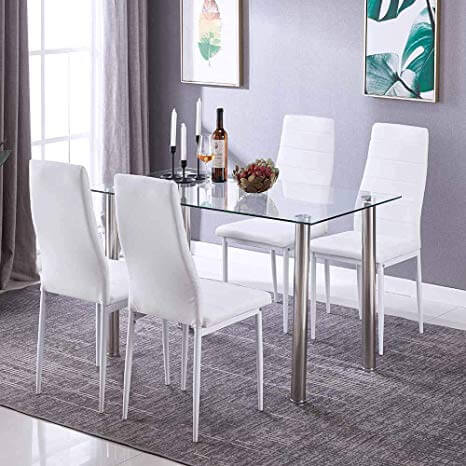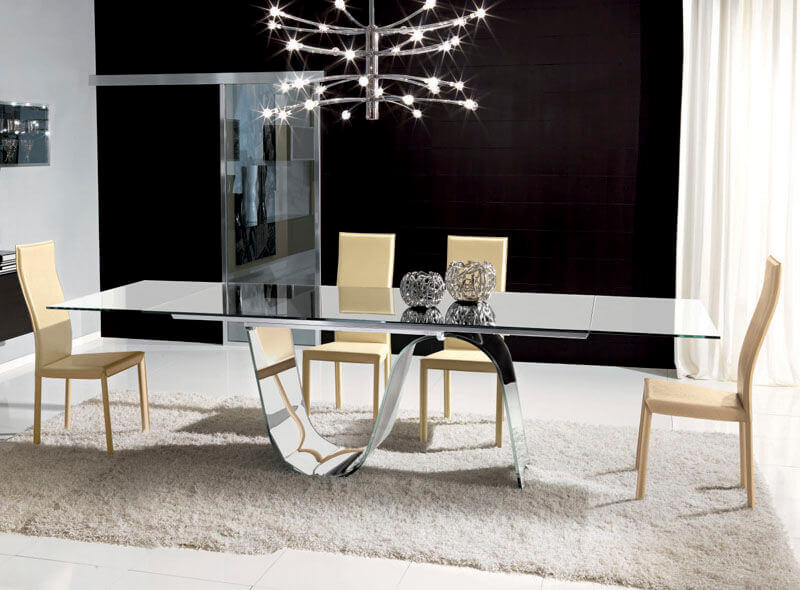 Contemporary Glass Dining Table and Chairs
Contemporary glass dining tables are the most ideal for families who are into a stylish dining experience. Its design, relying on clean smooth lines and polished surfaces, is very easy to put together and could very well coordinate with other furniture in the room. Contemporary glass dining tables offer a simple, clean and uncluttered look in your dining room. Its glass material makes it easy to blend and more so highlight specific elements in your room like paintings and pictures perhaps. Its ability to work easily in any room design makes it a very effective and fashionable choice.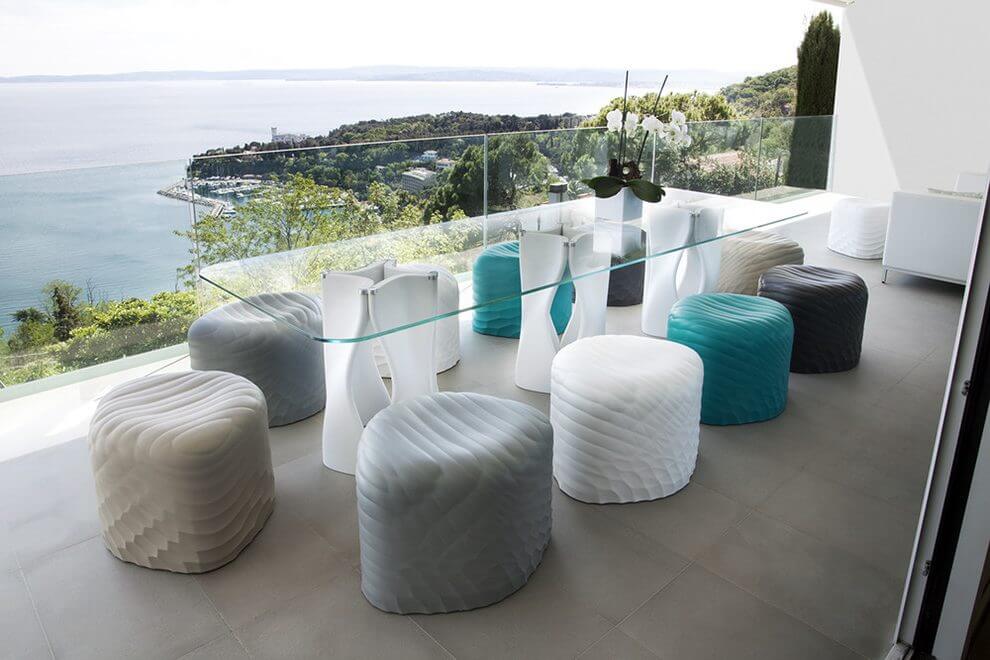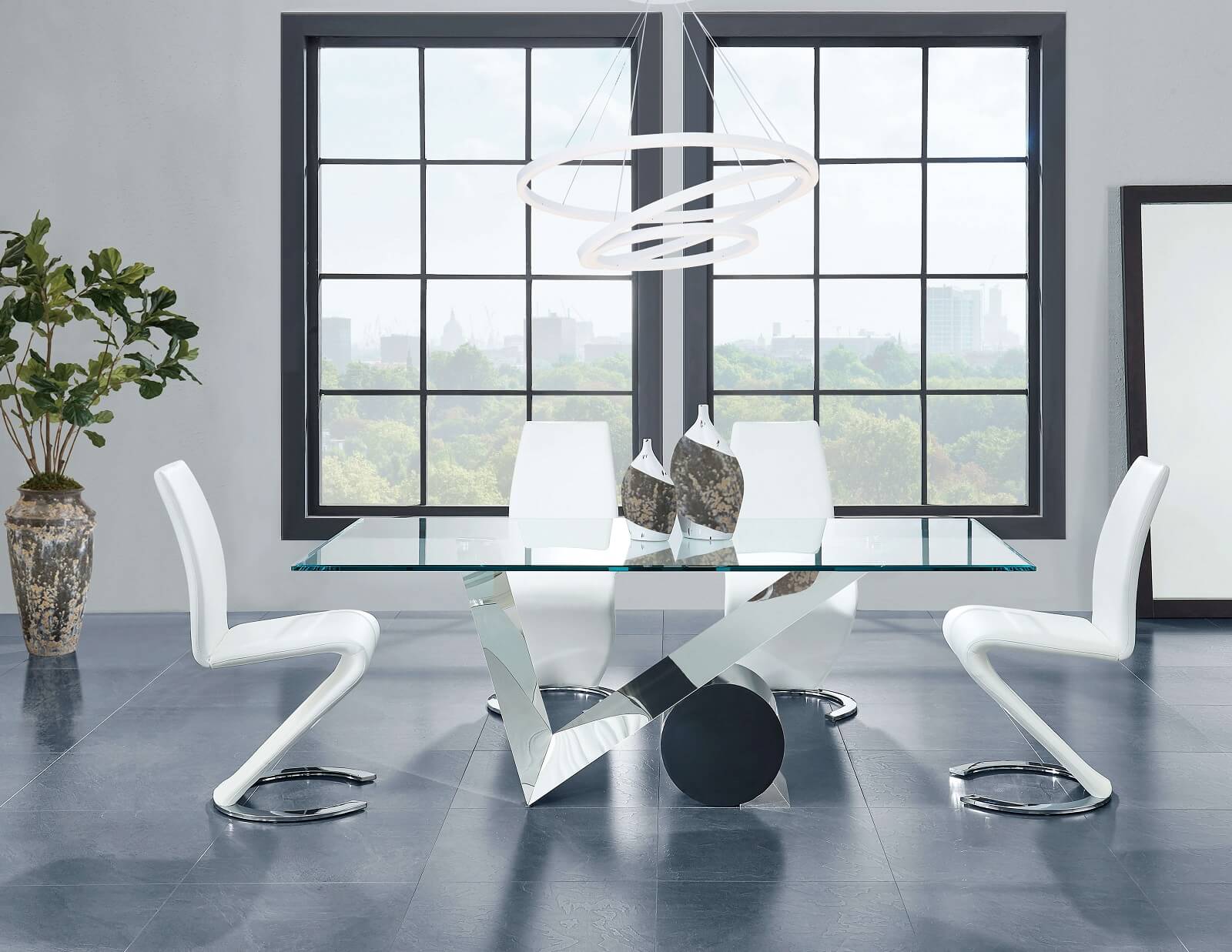 Extendable Glass Dining Table and Chairs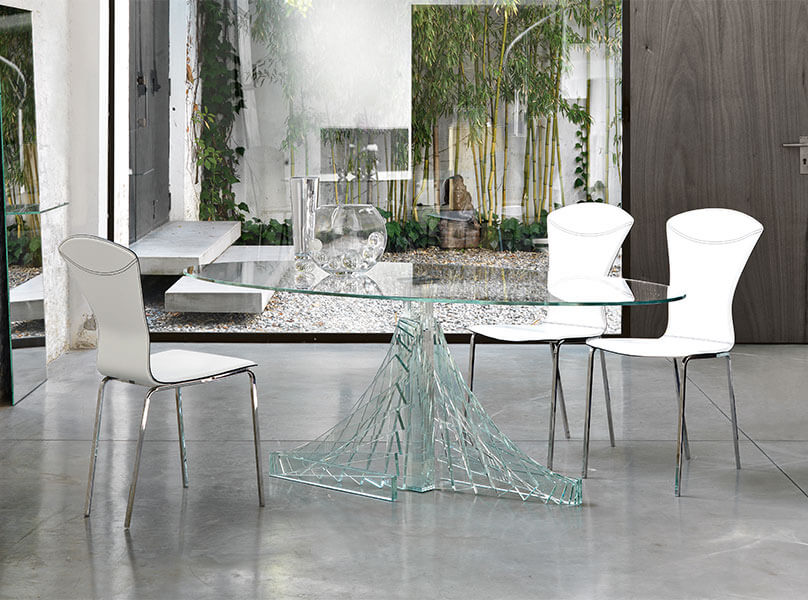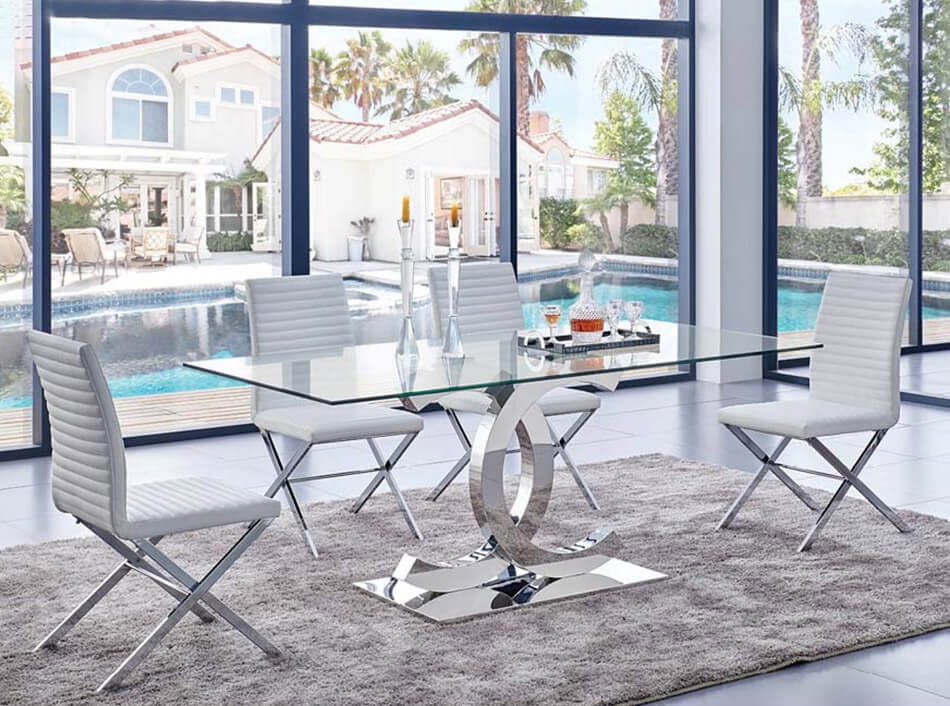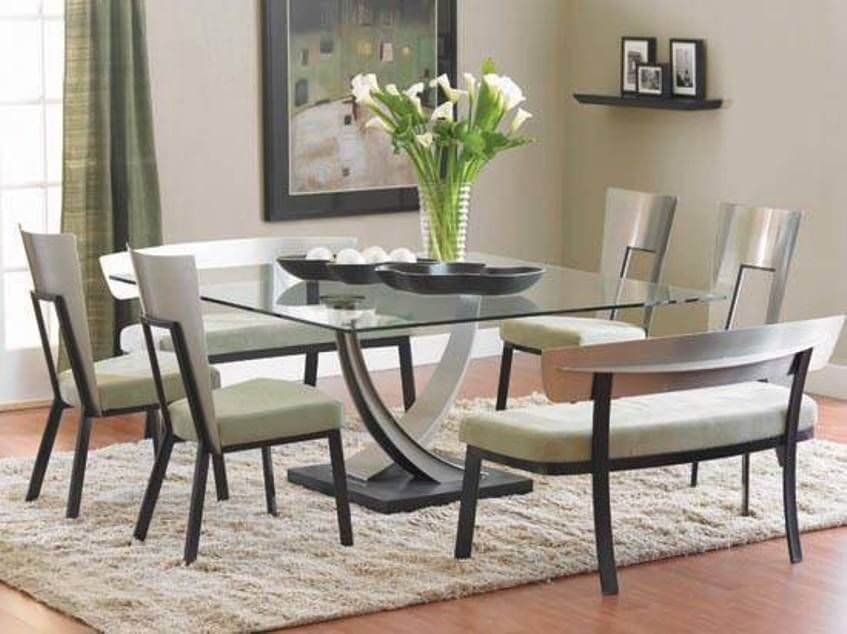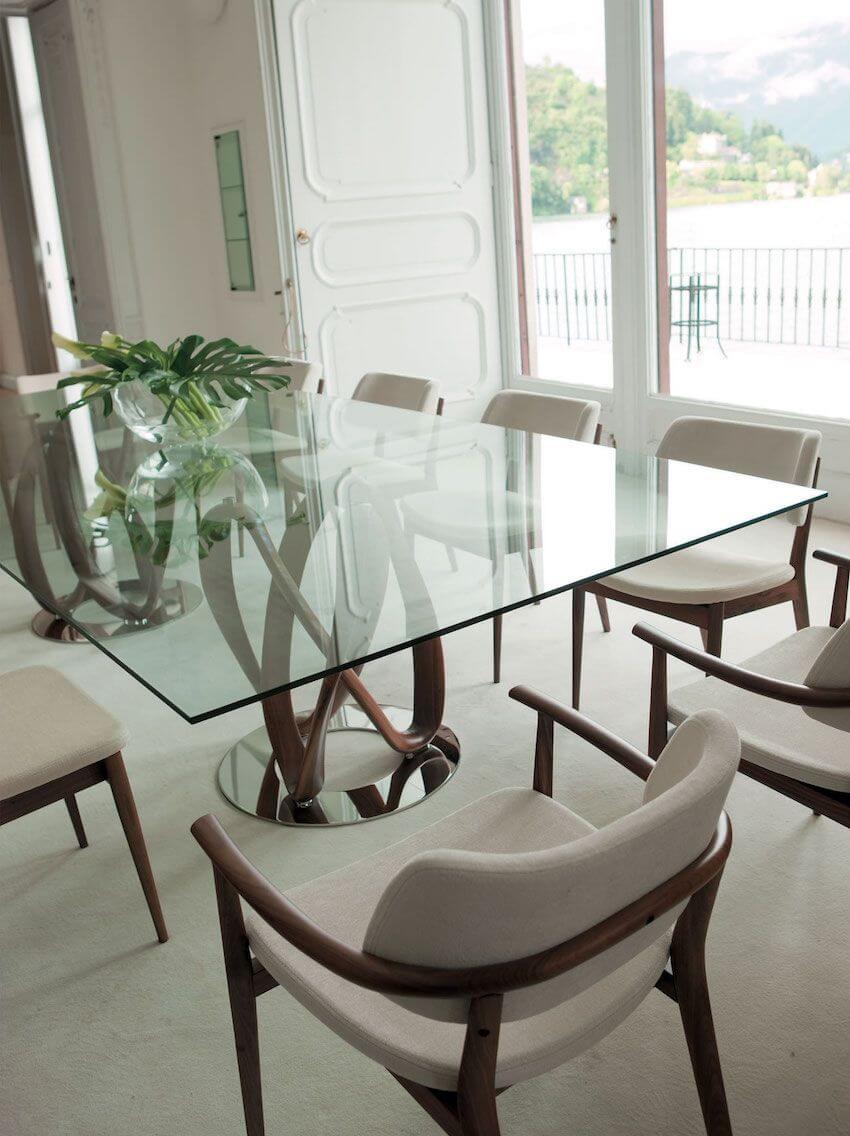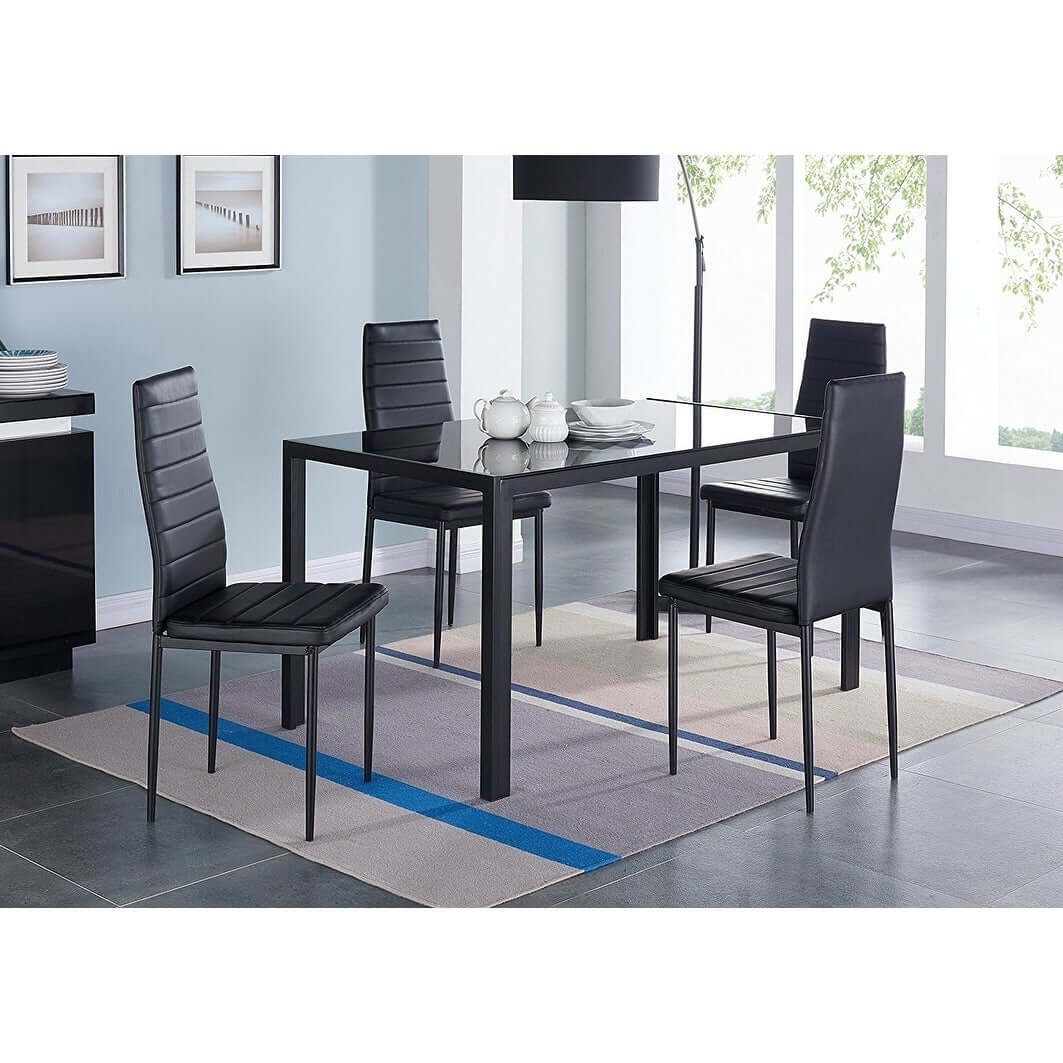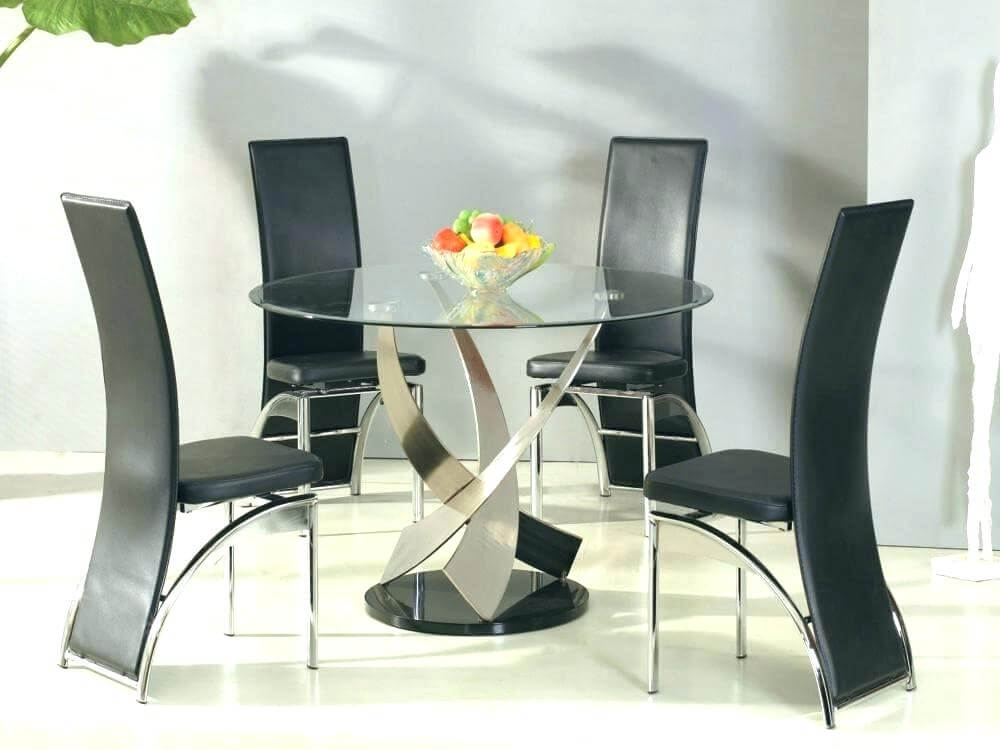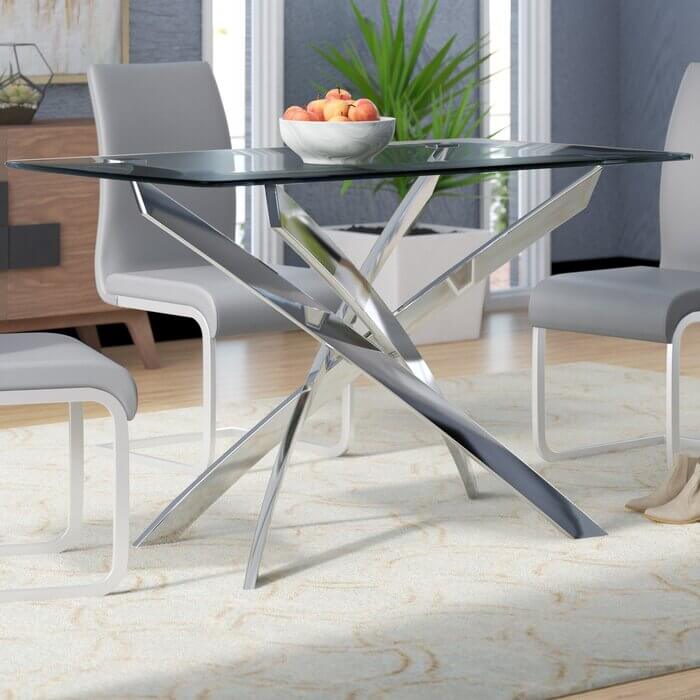 There's quite a number of great displays of contemporary glass dining tables online. The most common shapes are round, rectangular, oval and square. However, you'll be surprised on how this furniture piece could come in newer shapes. Its glass could come in clear, frosted and a whole assortment of colors to match the room. Tint black glass represents sophistication like no other and is among the best pick. When bought alone, contemporary glass dining tables are priced from $280 to over a thousand. Getting the whole set would cost somewhere between $500 to $5,000 depending on the size, design, and material.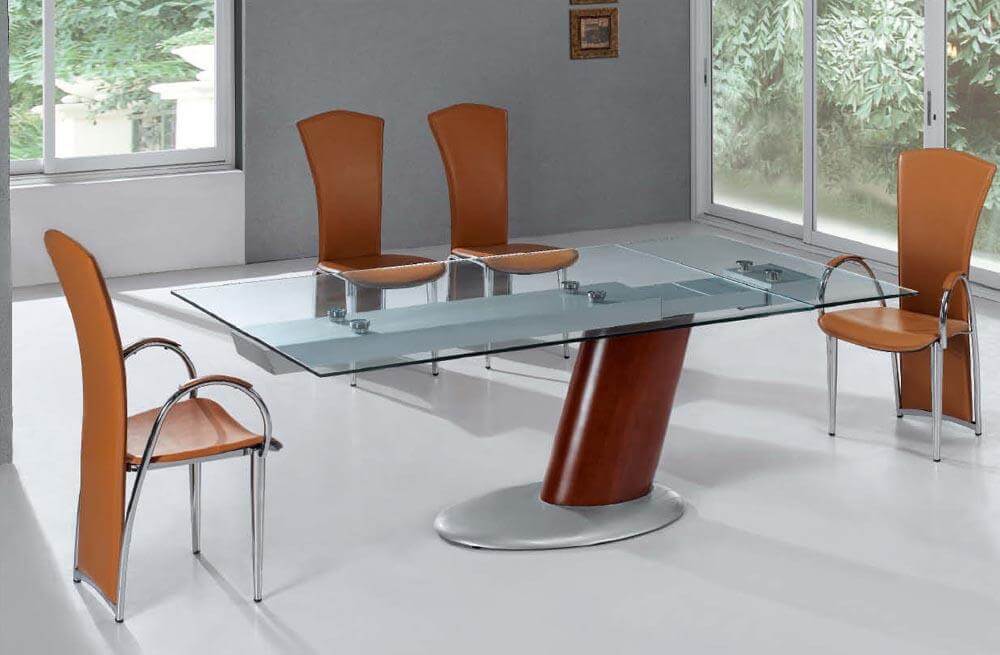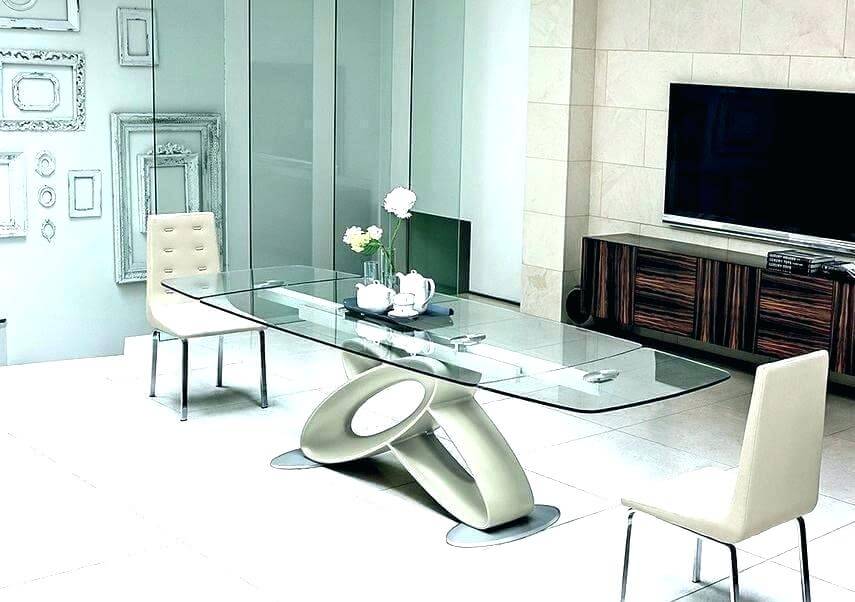 Glass Rectangular Dining Table
The dining table is the foundation of every dining experience and even more. It is the center of entertainment, family bonding, and the heart of every gathering. It plays a major role whether it is a simple family dinner or a special dinner party. A family's dining table can be an asset to the home.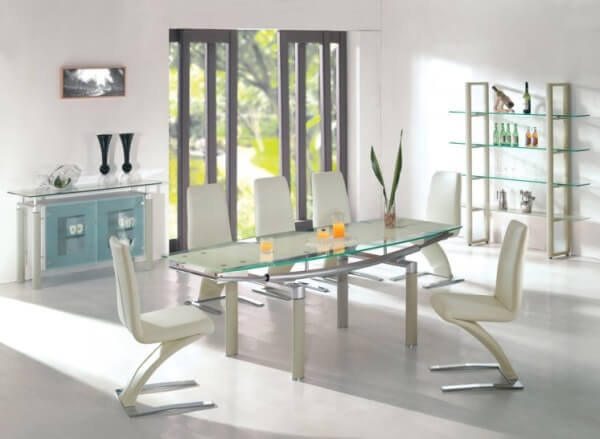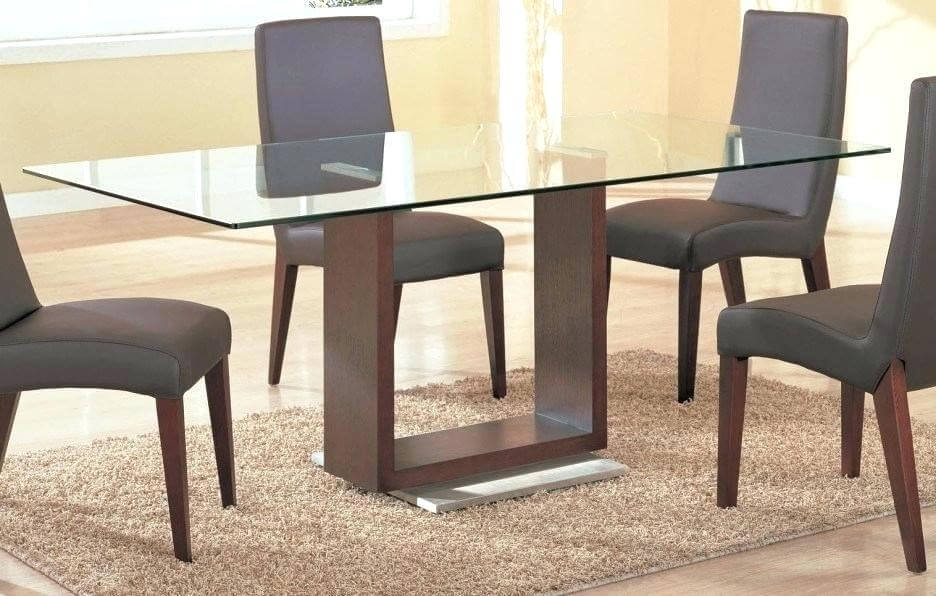 There is always the right dining table for every home's dining room. This very important piece of furniture comes in a whole range of styles, shapes, colors, and sizes. When picking out the perfect dining table for your home, there are so many things you need to take into consideration. The price is always one thing. This would vary though since dining tables are made from different materials. Glass dining tables may be a little pricey, but if you know where to look, you can always get a good deal. There's a whole wide of a selection of dining tables of different materials and the most common is wood. Depending on the quality of the material or wood, it will cost one a fortune too. Manufacturers are now making dining tables in the combination of wood and glass and the results are fantastic and very versatile. They seem to be more affordable too.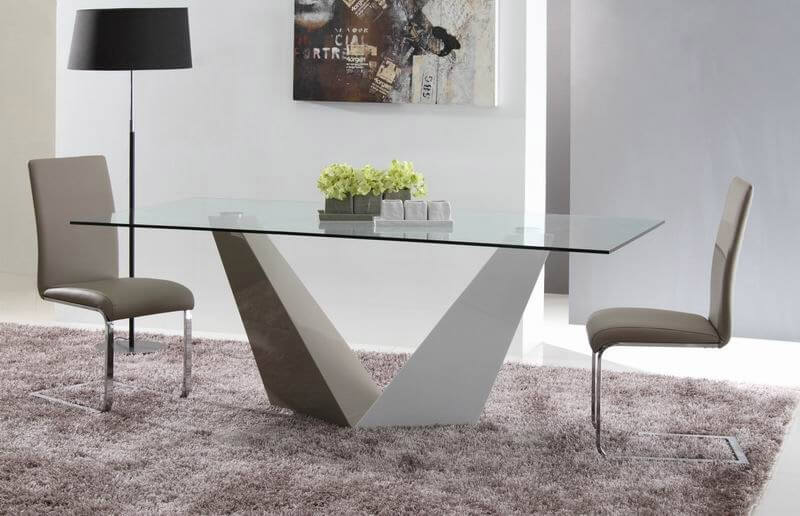 Aside from the price and material, the color is one great deal that has to account for. However, in glass dining tables, making the furniture adapt to the design and color of the room seems to be very easy, making it a popular choice.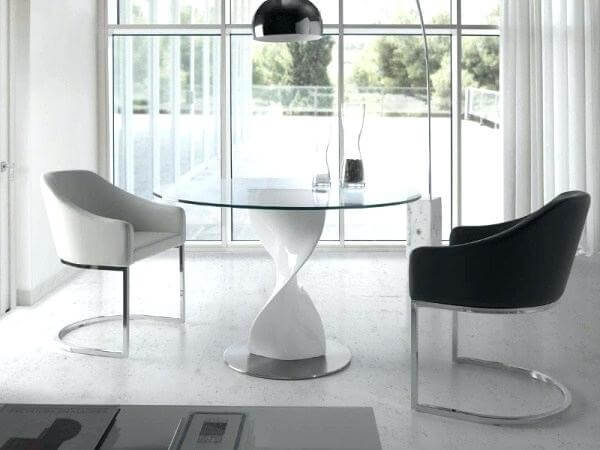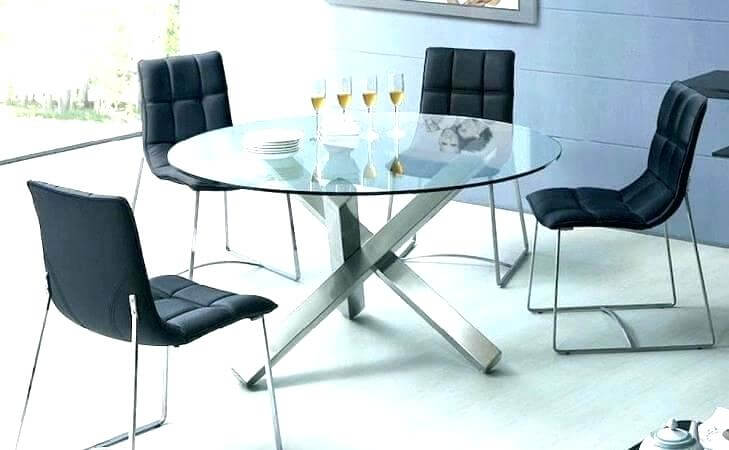 How many will be seated in the table, and perhaps in the future, is probably one of the most important factors considered in picking out the best dining table for the family. Round dining tables, as well as squares, are good for small sized families. However, the rectangular dining tables appear to be the best pick for any family regardless of the size, because of its functionality.
Glass rectangular dining tables are very versatile. Glass easily adapts and even compliments the room. The rectangular shape allows an easy transition from quiet family dinners to a grand party and is easy to dress up.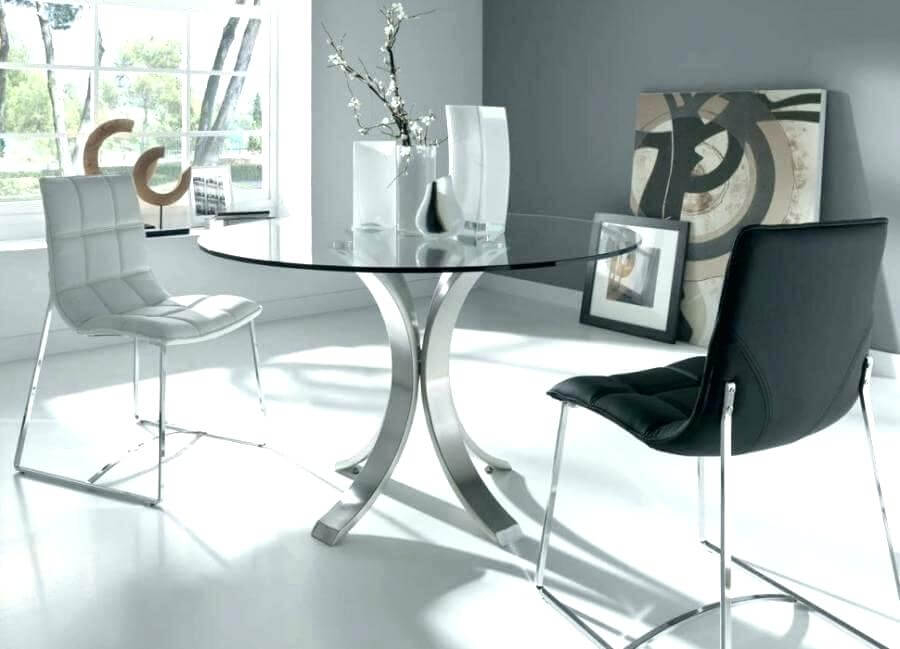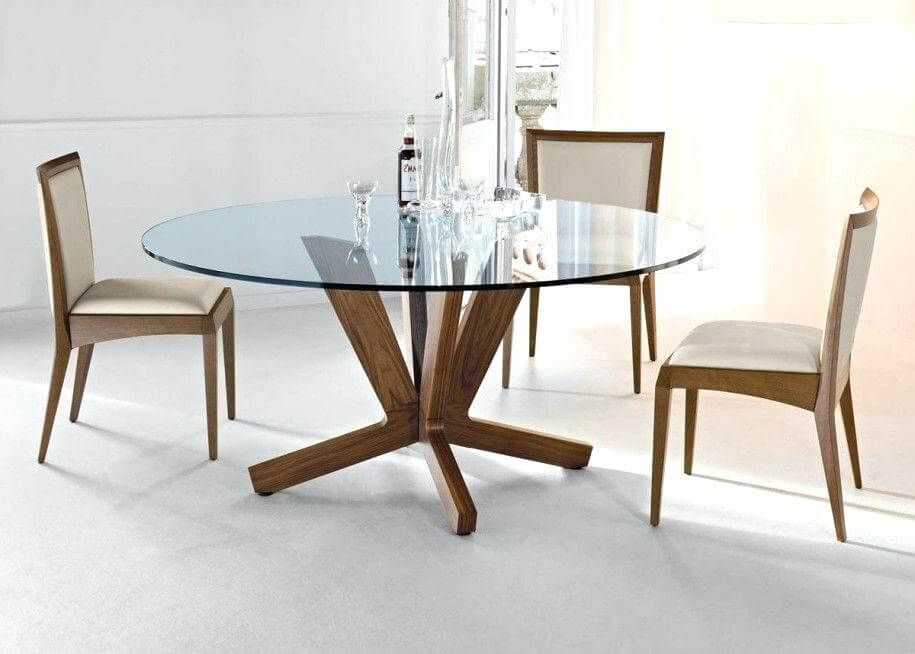 Enjoy the simple elegance of contemporary glass dining tables and make your family's every dining experience always in style.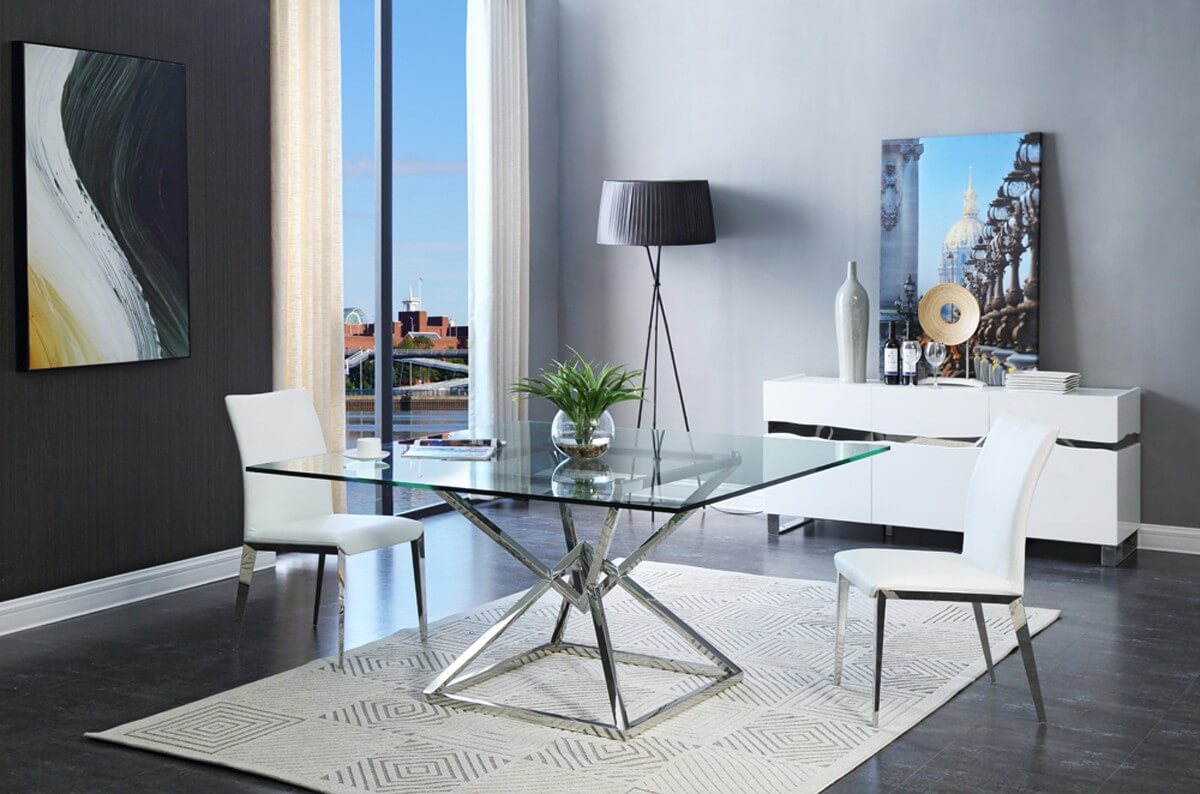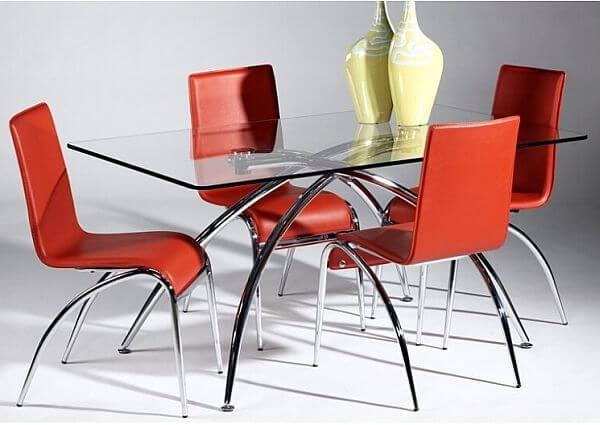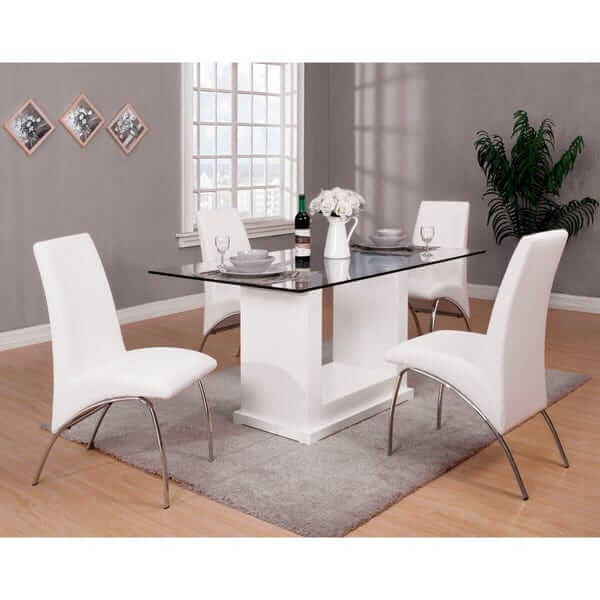 You can look up neat designs of glass rectangular tables at Comfyco.com, Diningroomsdirect.com and Beyondfurniture.com. Depending on the material and design, they would cost about $200 to $4,500. Yet if you want about the same pieces for a lesser price, there are a whole of great deals at Overstock.com. You will be surprised how you can save hundreds if you know where to look.
Rectangular glass dining tables characterize simplicity and beauty. It would truly make a classic statement in any dining room.