Bedroom renovation is a lovely thing to do and all of us like to make a perfect bedroom theme where we can spend our quality time so interior designers use different techniques and ideas to make a perfect bedroom but in case if you also have little decorative skills and you want to use your ideas to make a beautiful bedroom for yourself then it will be great advice for you to first think about the coloring theme of your bedroom.
There are several colors which you can adopt for your bedroom theme but do remember always try to use a two-tone theme for your bedroom so in this article we will guide you about grey and gold bedroom ideas because a combination of these two colors is prevailing these days.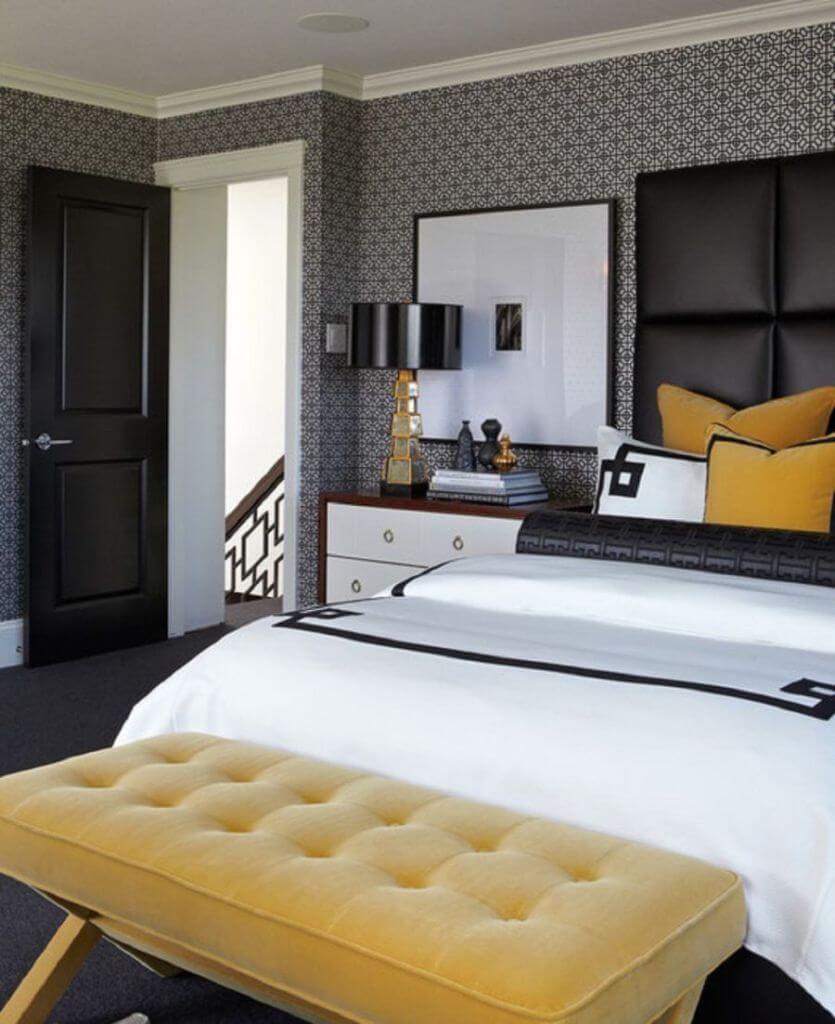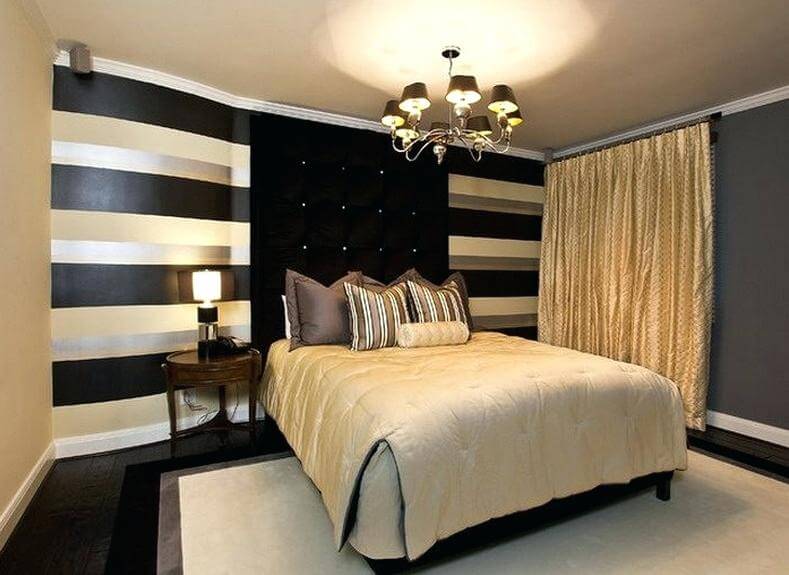 Grey and Gold Bedroom Decoration Ideas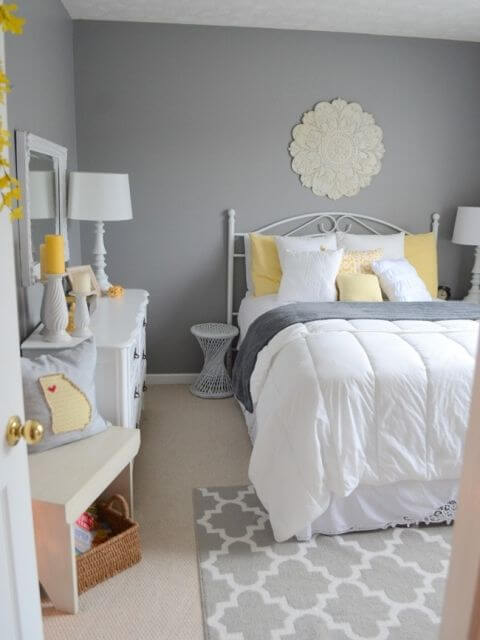 Warming Grey and Gold Tones For a Feminine Appearance
For a feminine feel in your bedroom, the best thing which you can do is to choose all walls with grey color and make a contrast of gold color in curtains and furniture of the room so that a warming theme can be adopted. Keep the grey color in dark shade for a bigger bedroom with light shades of gold color because it will balance the lighting effect in your room with a minimum requirement of artificial lighting.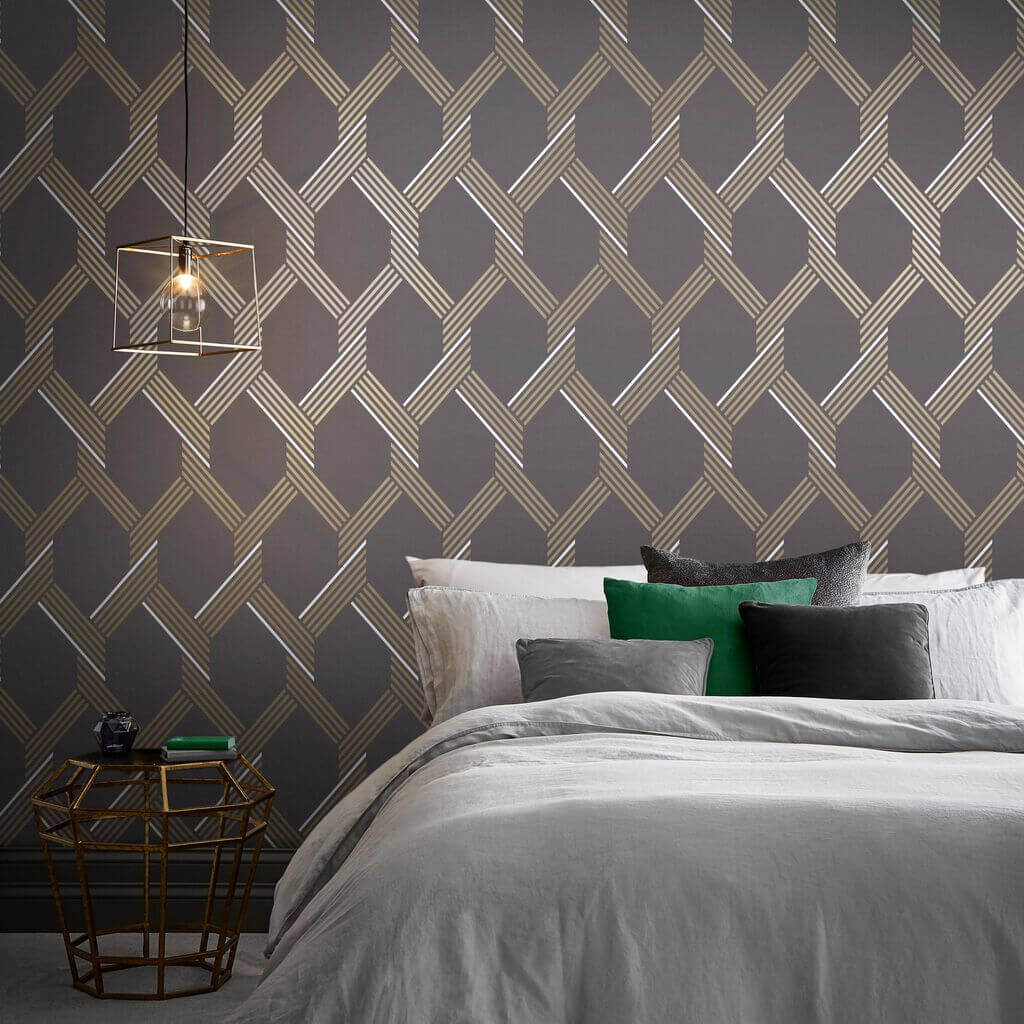 Gold Chandelier With Grey Walls
An elegant gold and grey bedroom can be characterized by light grey walls with a big size chandelier hung in the center of the bedroom and you can make a better balancing of the color theme by putting a grey color rug beneath a golden crushed velvet bed. Keep remembering that you also have to use some minimal interference of other colors than grey and gold as well for a better environment of the bedroom.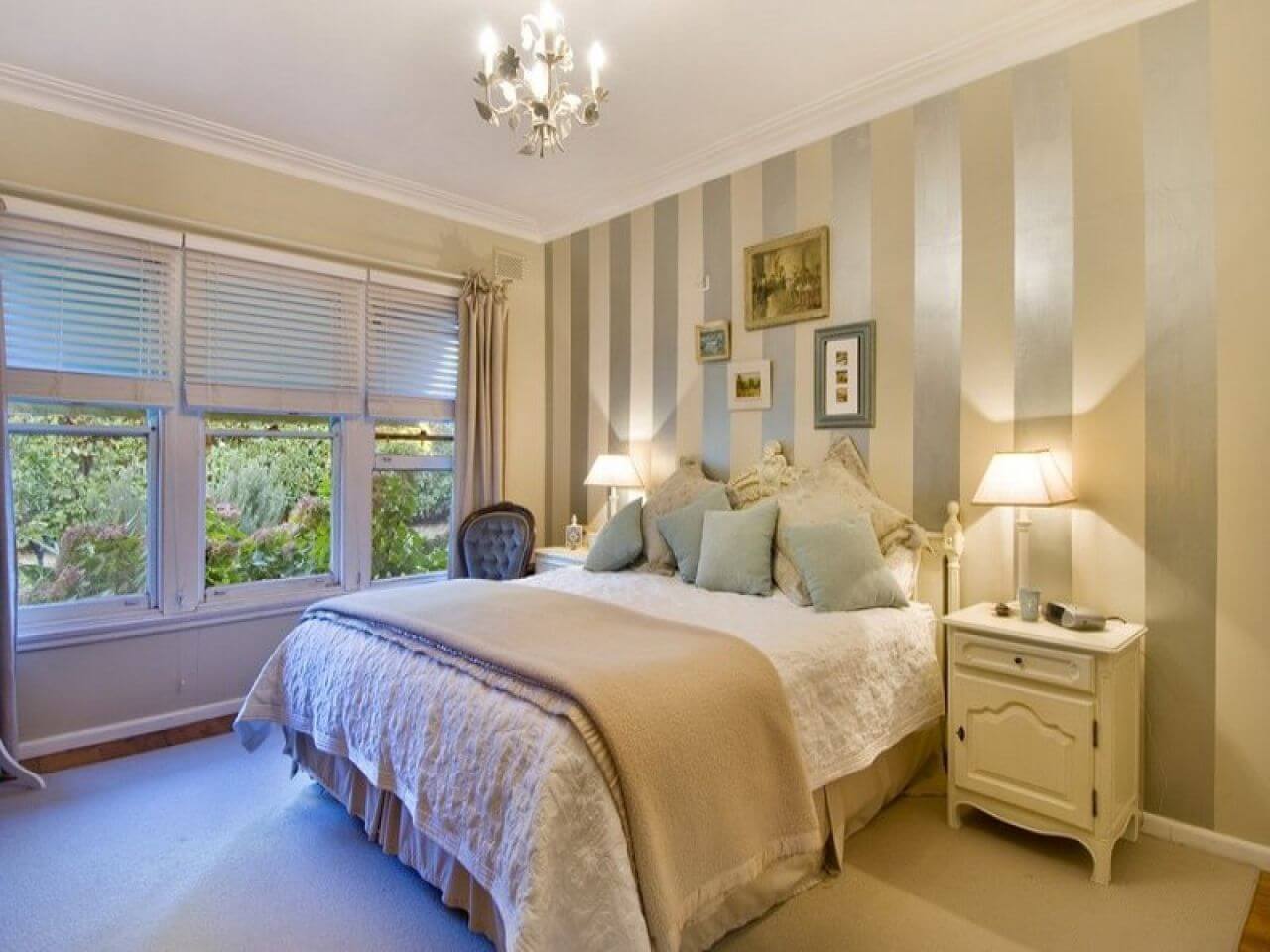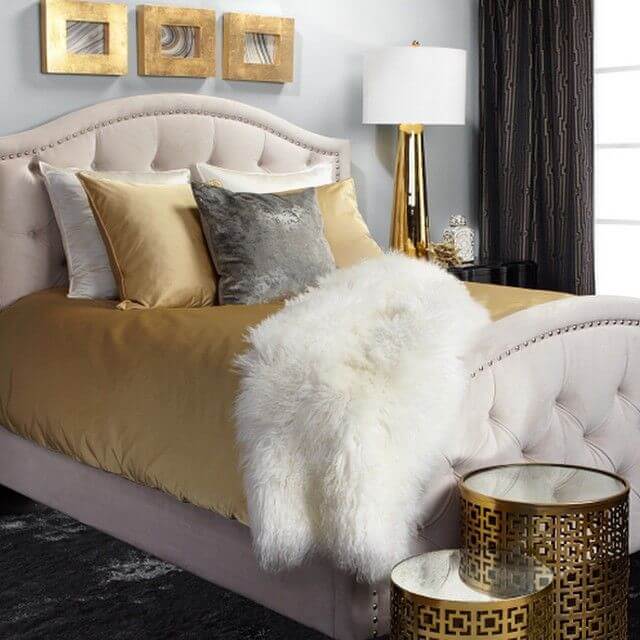 Gray Marble Fire Piece Master Bedroom With Gold Shelves
A master bedroom is a perfect place for showing your expertise and decoration skills because you have a probably bigger place to adopt a bedroom theme so if you are thinking about a gold and grey master bedroom then you should start from the fireplace of it so a grey-toned fireplace will be sufficient to describe your entire theme of the room. This fireplace can be fixed under the TV niche and on both sides of the TV you can use gold-stained built-in shelves so that you can arrange the main theme of the bedroom in the same place. Gold cabins will also be a unique idea for this bedroom and what you can add more is the curtains and furniture which also support your bedroom theme.
Also See: Grey Carpet Ideas For Bedroom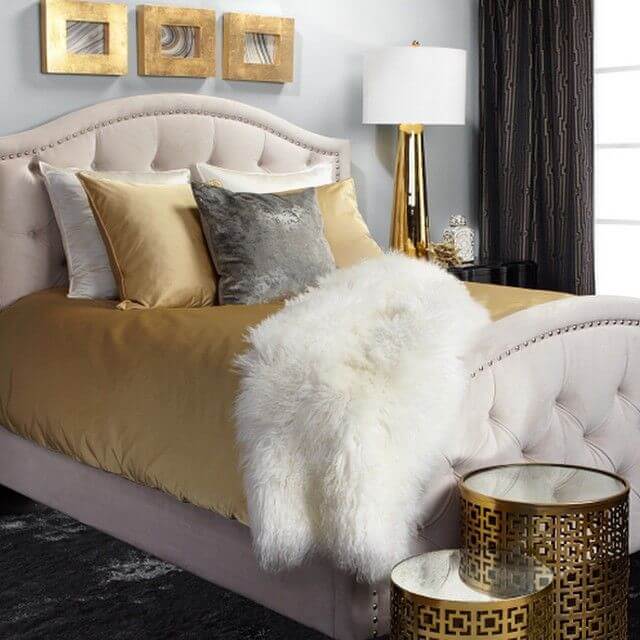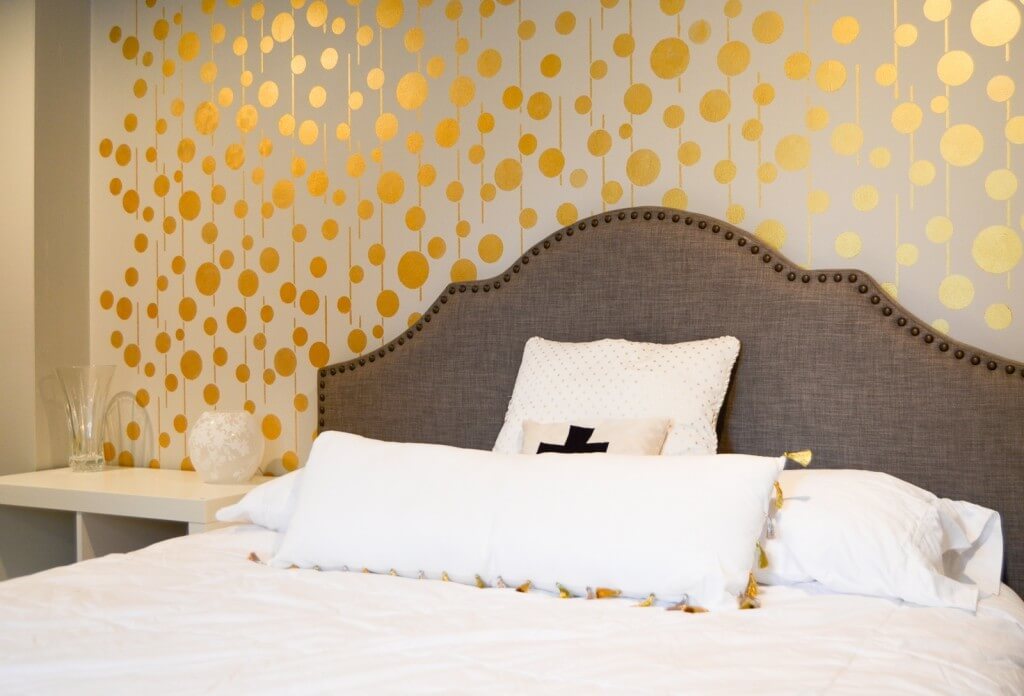 Gold Layers With Grey Wall Sticker
Wall stickers are trending these days and you can get a unique look of your bedroom with these wallpapers with a minimum budget so most people are adopting this technique to decorate their bedroom. You can use the main wall of your bedroom for a large-size wall art sticker and the sticker should be in grey so if you are a nature lover then a grey tiger sticker with gold-colored eyes can bring life to your bedroom. If the size of your bedroom is large then you can use gold layers on your main wall with tiger sticker and keep all remaining walls in light grey color.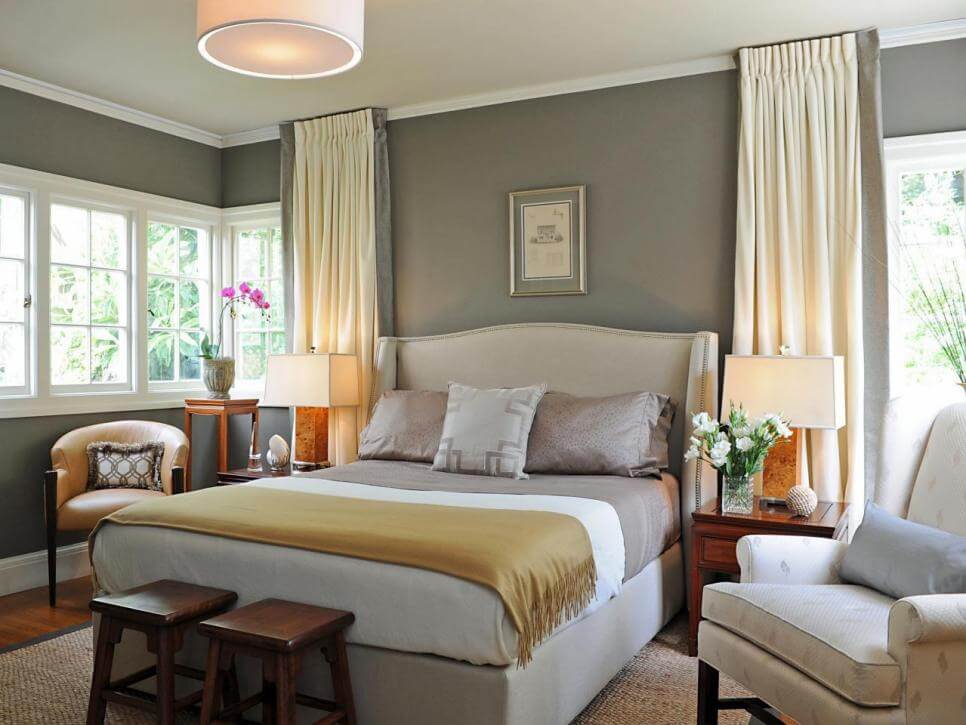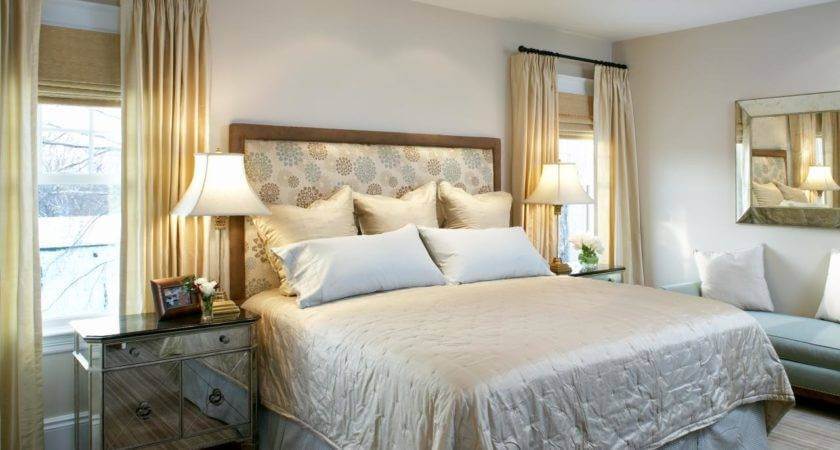 Gold Bricks Wallpaper With the Grey Floor
A grey floored bedroom with the help of tiles or marble can bring attraction to your bedroom in summer but if you are thinking to contrast it with gold brick wallpaper in the background then it will be a great idea. Size of the most bedrooms ranges from small to medium that is why this technique can be applied in most of the bedrooms to make them looker more attractive and modern.