The bedroom is the place where you can do different experiments and you don't have to think about the people whether they will like your bedroom or not because it is your place and you know better how to decorate it so if you are a fun lover then you should notice that grey and orange bedroom can make a significant change in your lifestyle and sleeping patterns because they are two opposite colors and combination of opposite colors can give best results like black and white color comparison. In this article, we will explore some amazing bedroom ideas with a grey and orange theme.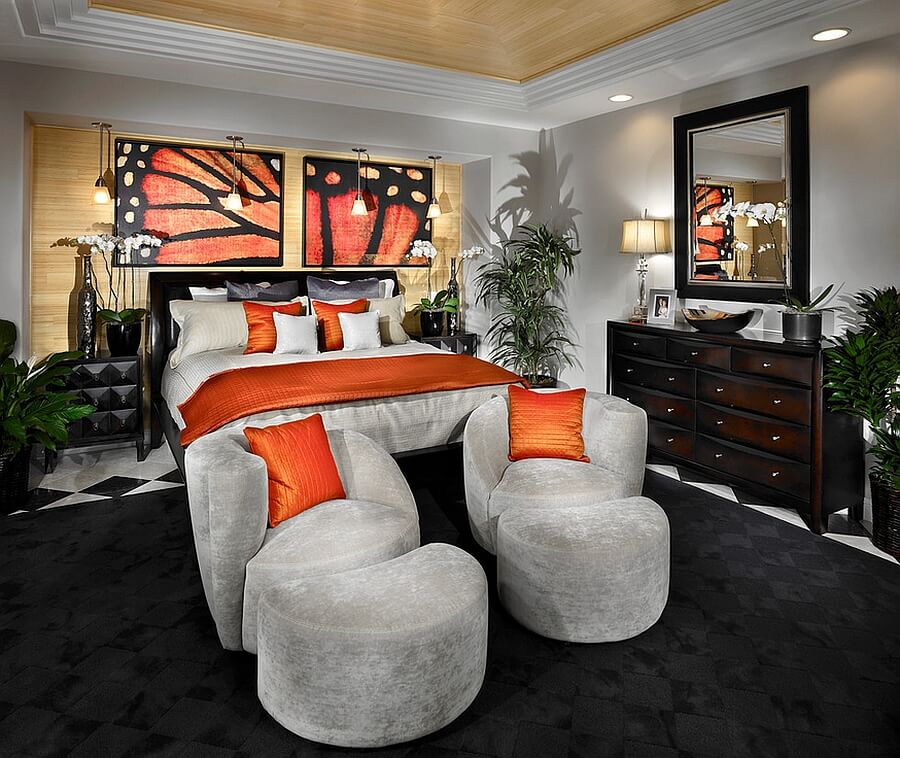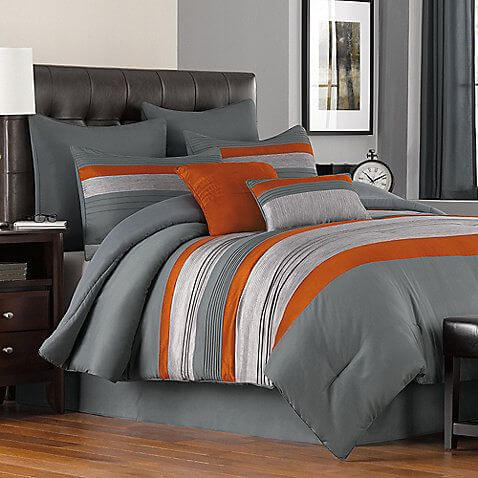 Vibrant Orange with Grey:
Most people ignore orange color while choosing their bedroom wall color and furniture theme because they think that orange is associated with restaurants and hotels but they are wrong as orange is a more versatile color that can bring a positive change in your bedroom. If you are not satisfied with only the orange color for your bedroom then you should go for a grey combination with an orange one. The bright orange color will work well with grey walls because deeper shades are always welcoming and great looking in traditionally styled homes so you can go for this theme for the next renovation of your bedroom.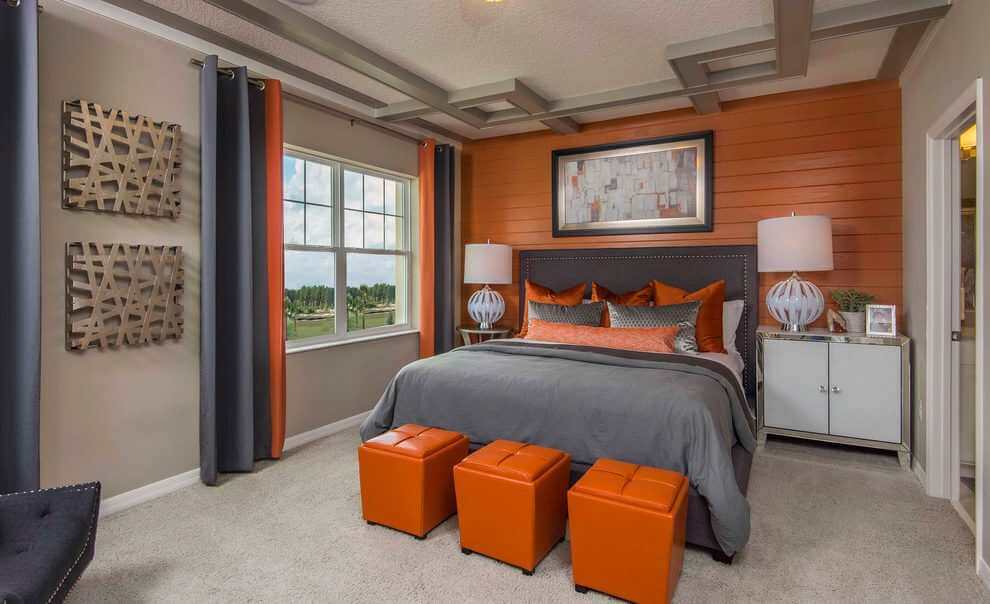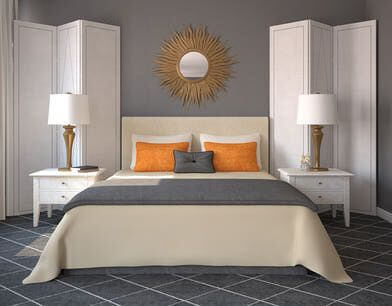 Grey And Orange Bedroom Ideas UK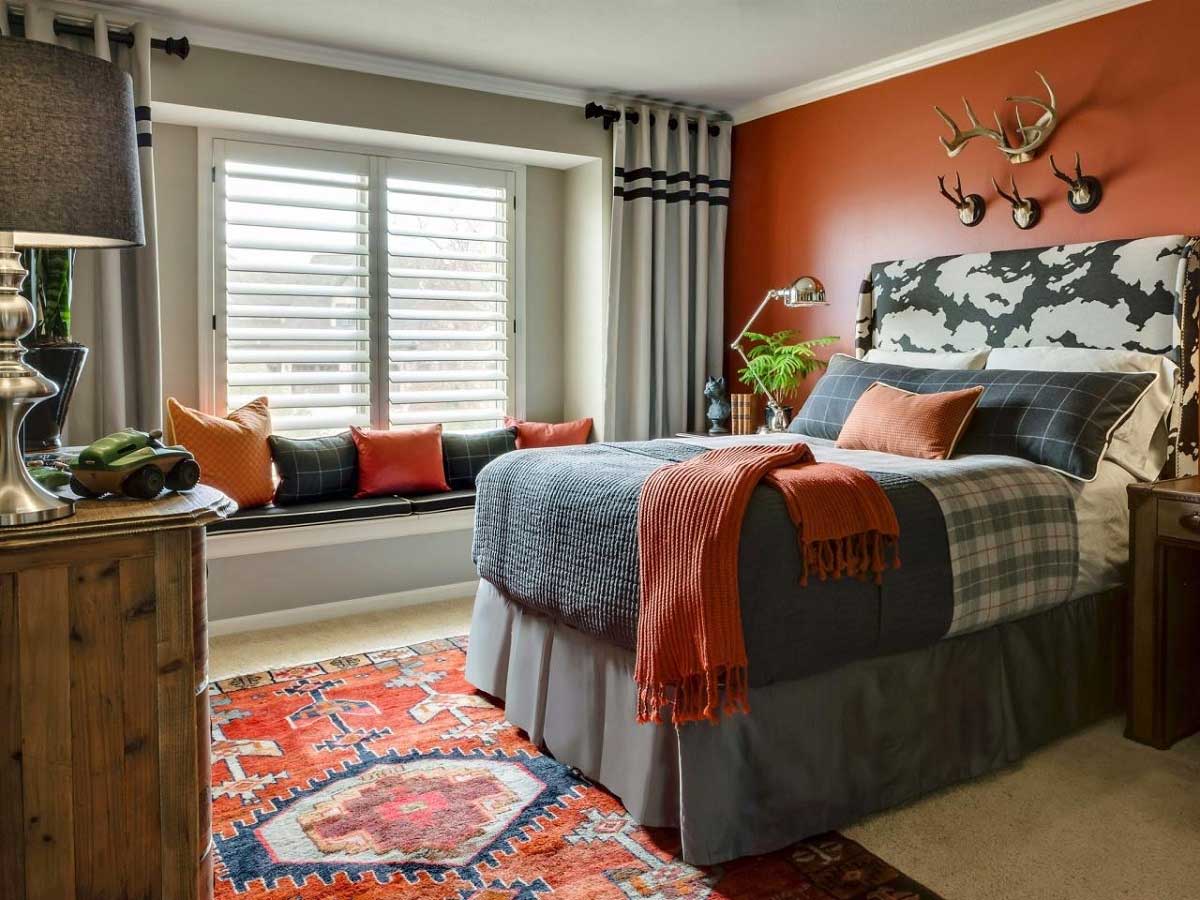 Soft Orange Walls with Deep Grey Hues:
If you know the importance of hues of deep grey to give it unique looks then you should also go for a better combination of soft orange walls because it will add more glamour to your bedroom and you can consider your room as a studio due to its rich theme. You just have to arrange proper artificial lighting so that these soft orange walls give a perfect look at nighttime without adding more decorative items in your room.
Also See: Teenage Girl Bedroom Ideas with Images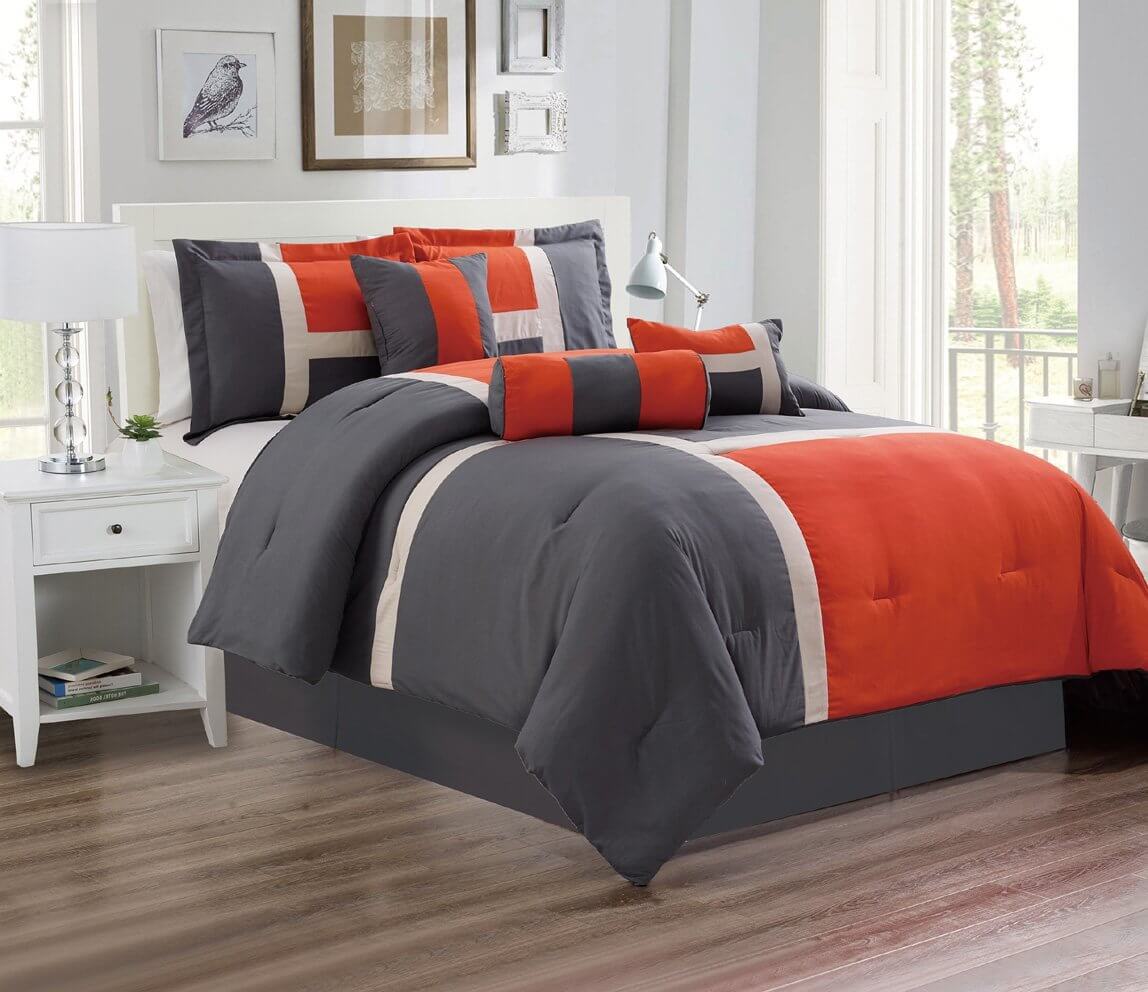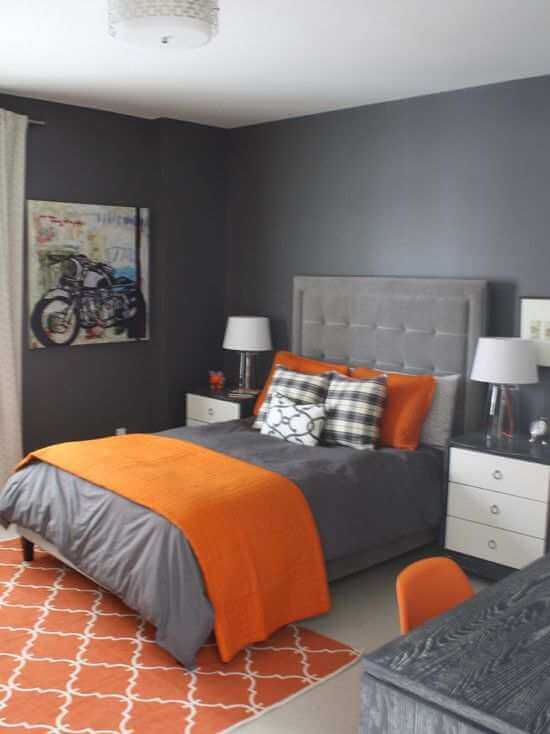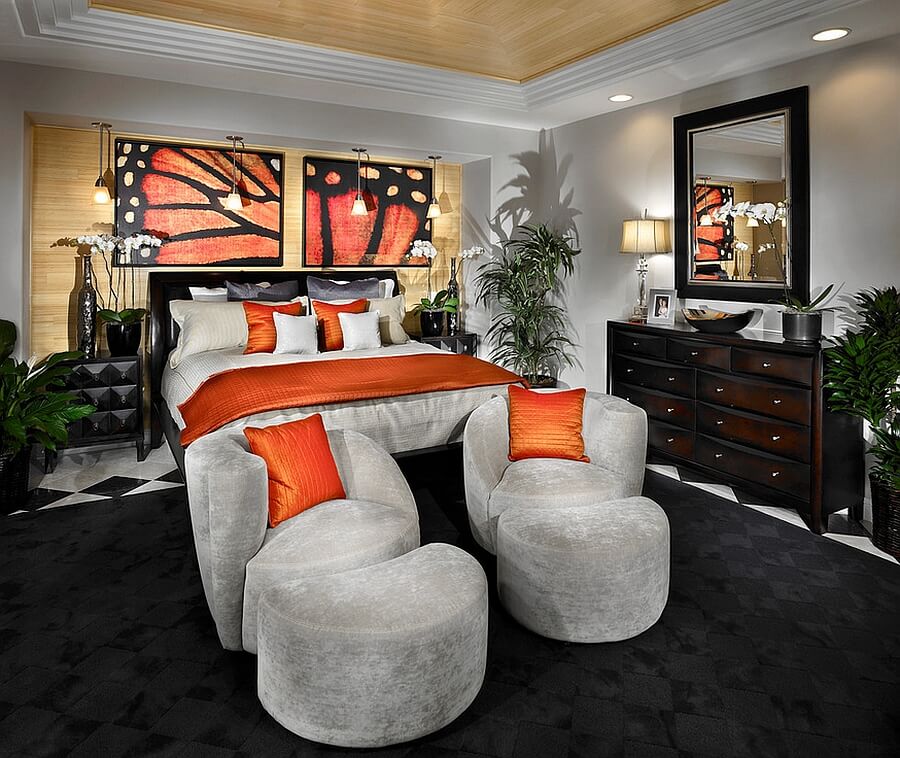 Tangerine Curtains with Grey Wall Art Stickers:
Roof-mounted tangerine curtains can add an orange theme in your bedroom so you don't have to go for orange wall paint and in contrast, a large size wall art sticker will complete your bedroom designing. If you want more orange in your bedroom then you can go for orange color table lamps with bedsheets as well and this option will be perfect for winters to make your room look warmer with comfort. This will make your room look like designed by an interior decorator and you have to spend a little amount to get the desired result.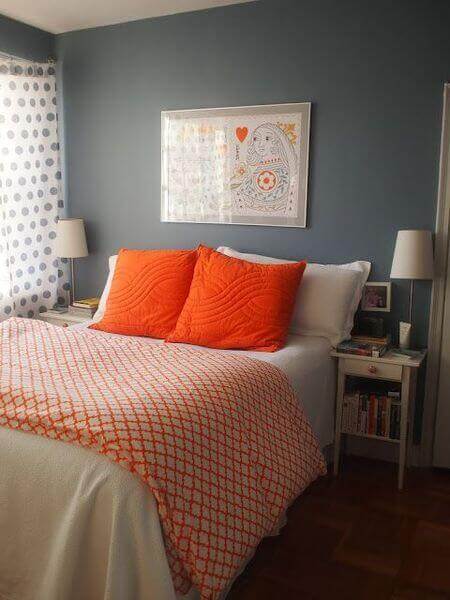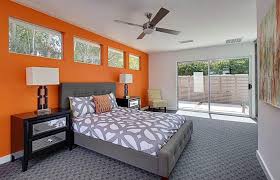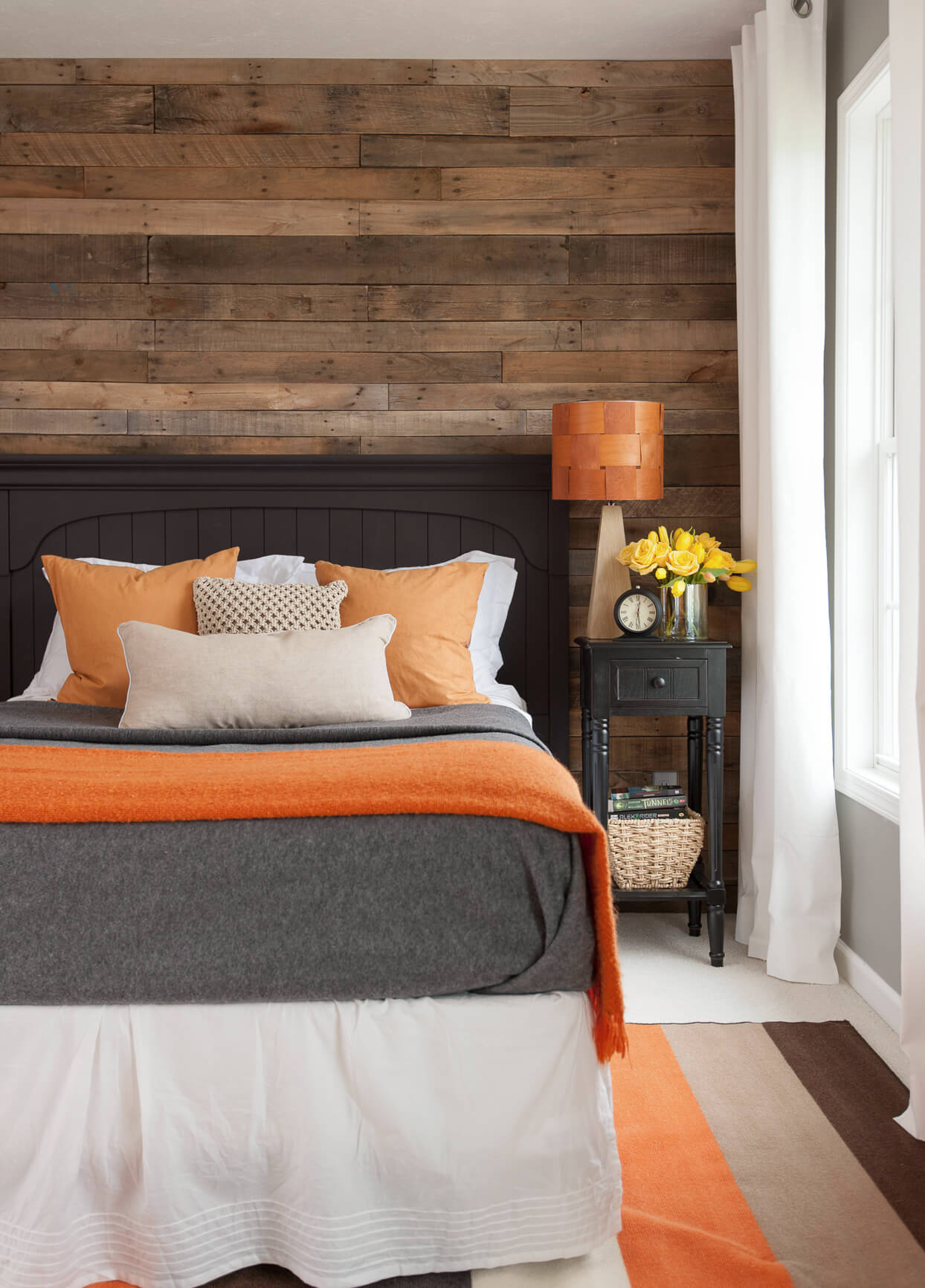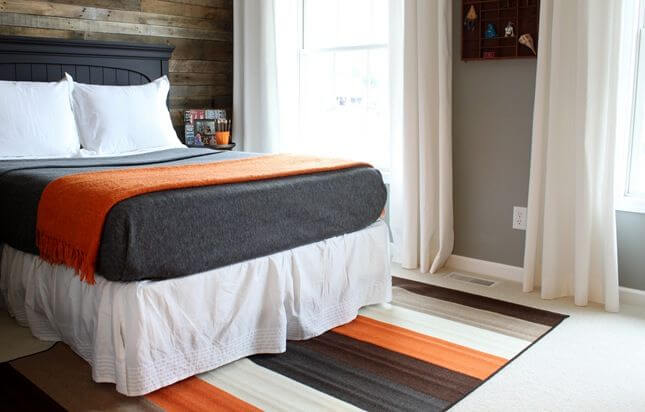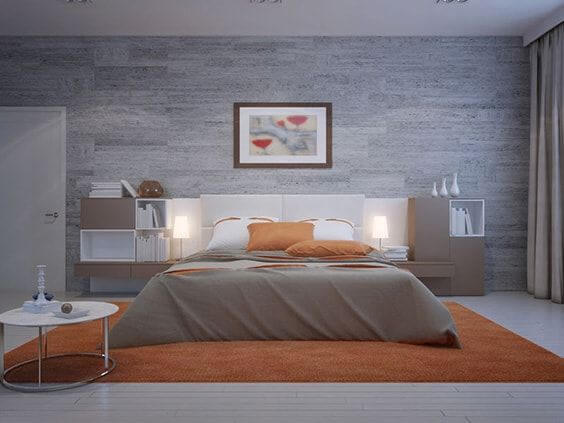 Eye-Catching Grey Stripes with Orange Bed:
Grey stripes on the wall with the help of texture will be a fantastic idea for modern look bedroom and it can be a great deal to use the orange theme for your bed sheet cover and curtains. If you have a small size bedroom or you have no proper natural light arrangements in it then you should consider such a theme because these stripes are capable of giving an illusion of a large bedroom especially if your bedroom lacks windows then you should never choose other options than an attractive grey with orange.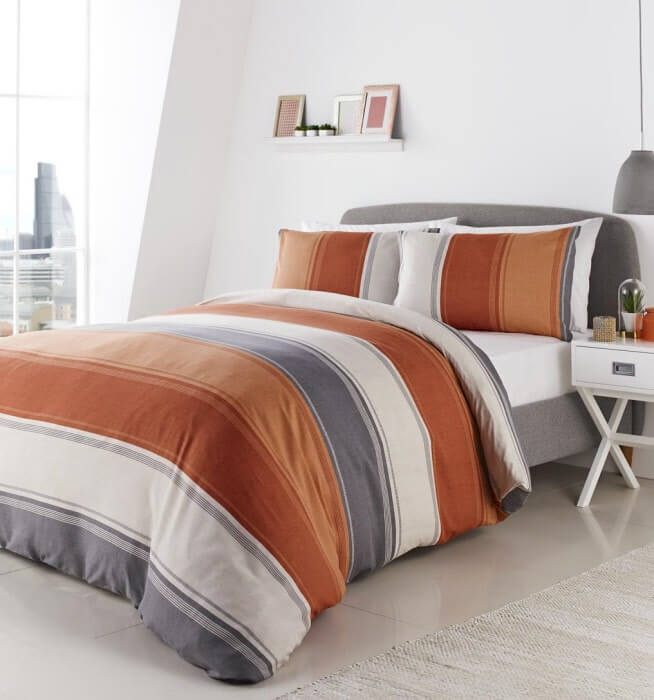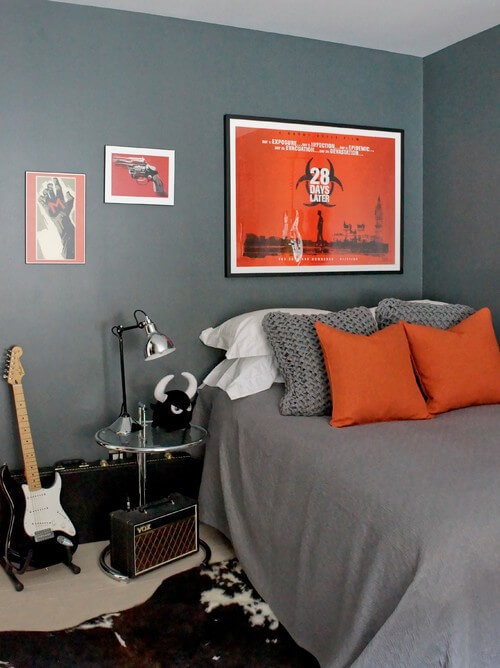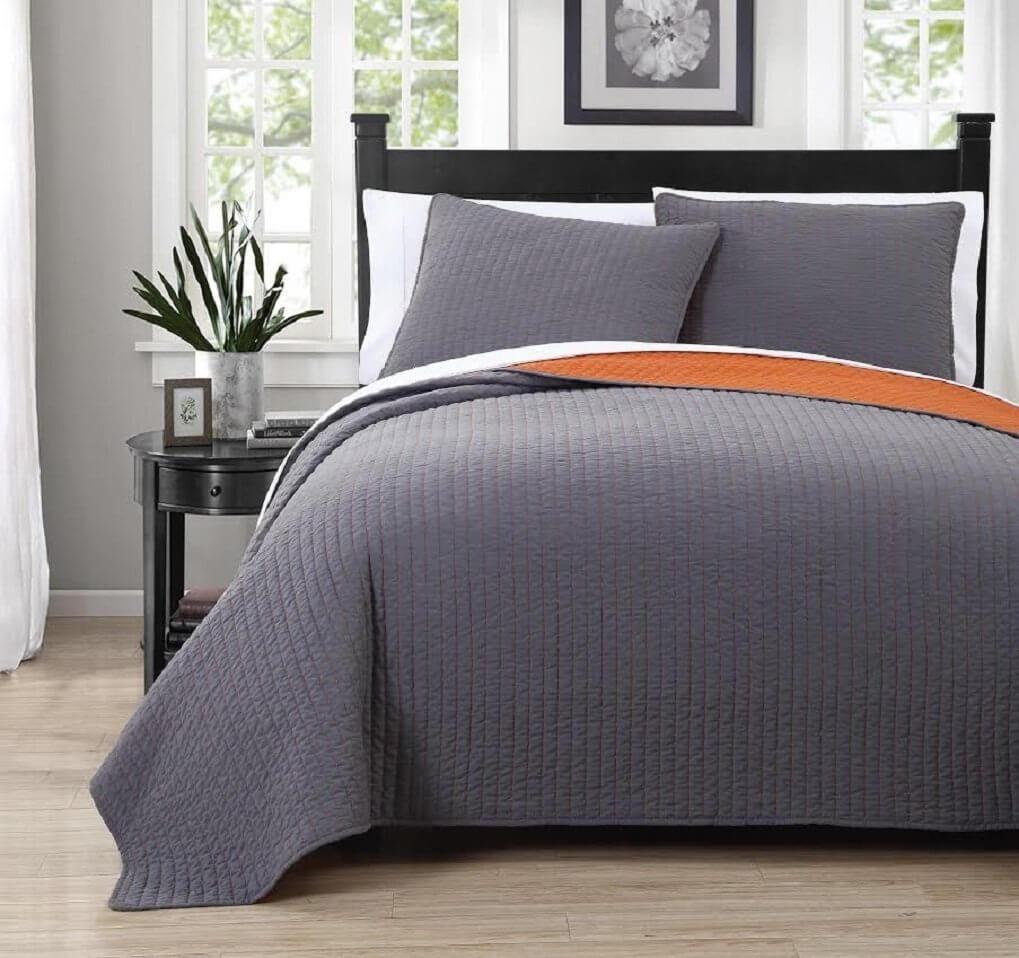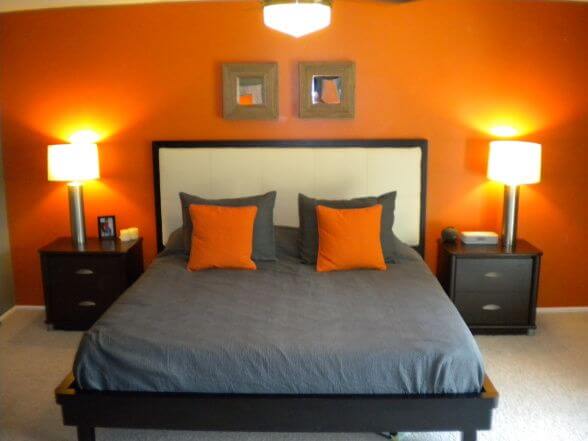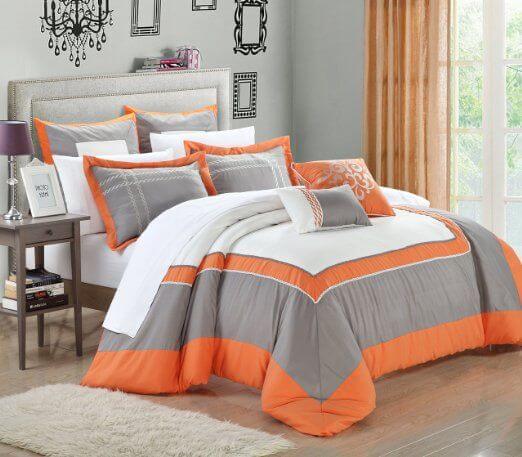 Grey Bedding Will Create a Rustic Look:
If you are a nature lover or you want something traditional in your bedroom then you can go for grey bedding with orange wall paint in light shade for a pure countryside look and if you have a large size bedroom and you have proper furniture installed in it then you can also think for a pure white roof for the best combination with orange walls. Most people like the combination of grey and white color because it looks like the combination of black and white color.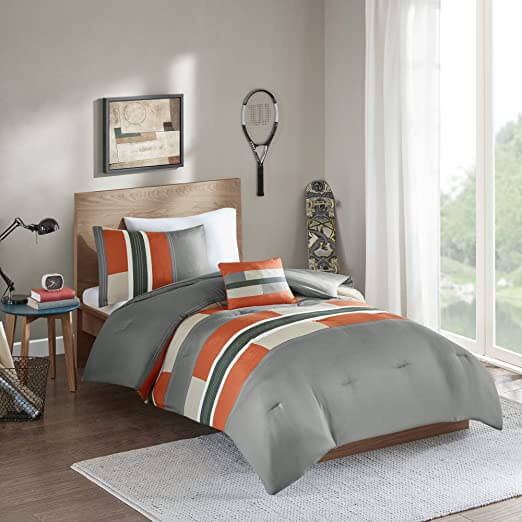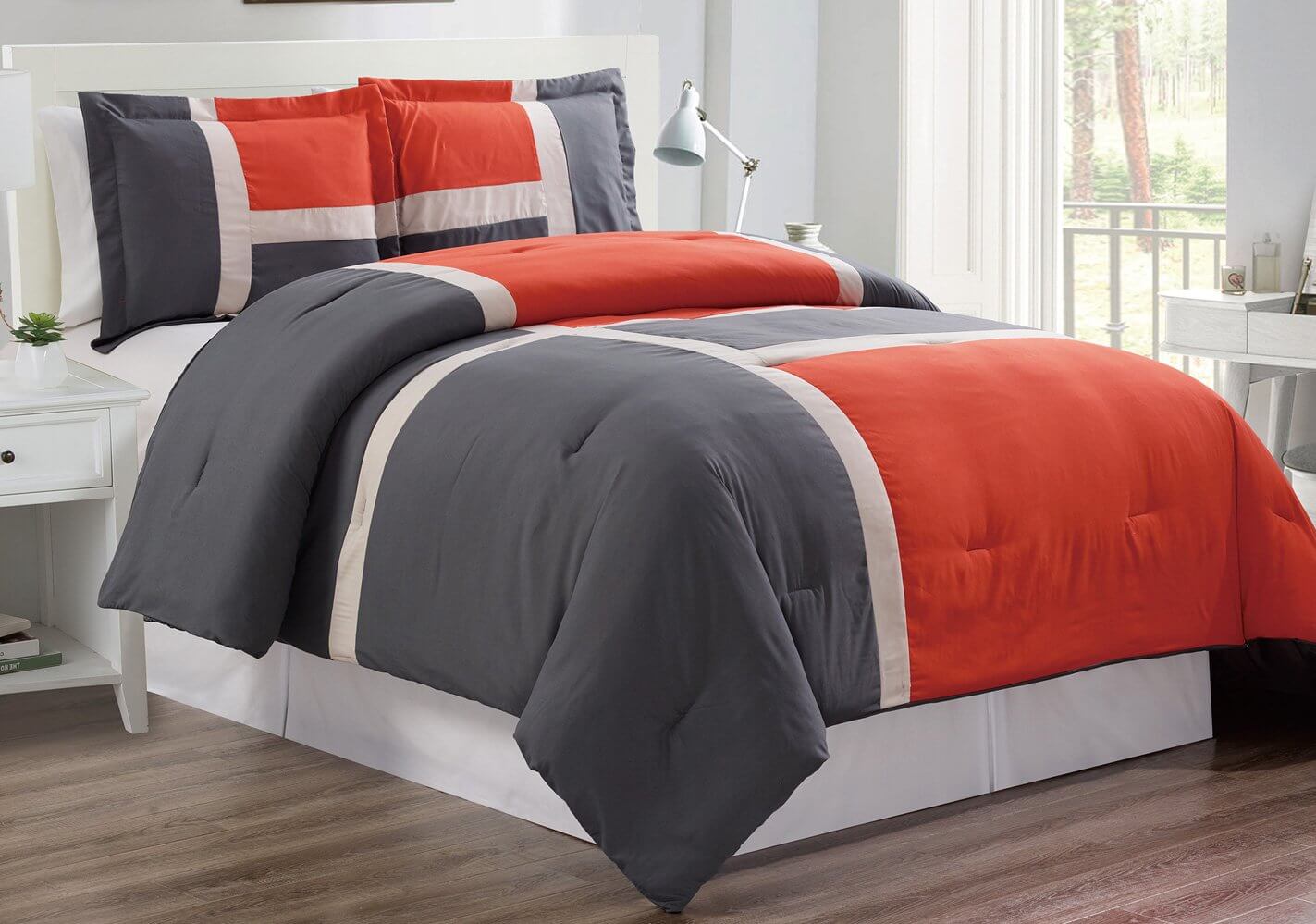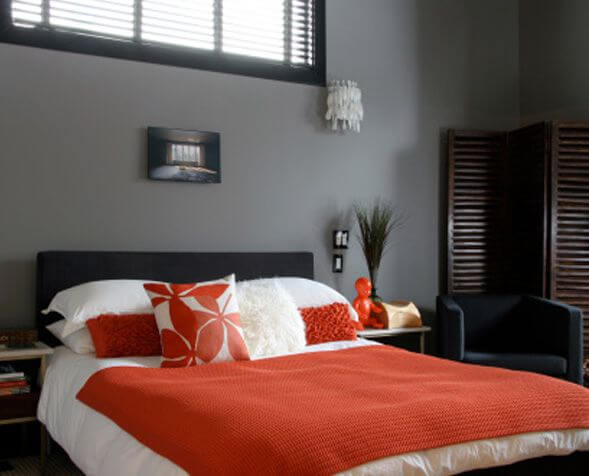 Dark Orange Accent Wall:
The deep orange color in the back of your bed will add more glamour and romance to your bedroom because orange is associated with fun and love and people with attractive personalities like the orange color so a dark orange accent wall can complete your bedroom without thinking much about furniture and other decoration items.