Stylish Living Room Ideas spends a lot of time talking about how to design the living room of your dreams but how do you keep that room looking great day in and day out? More importantly, how do you keep your carpets clean so they'll last, look like new and feel great under your feet?
Prevention – Your Clean Carpet Strategy
The single biggest key to maintaining clean carpets is to keep them from getting dirty and worn. When and what you use to vacuum is important. How you handle your high traffic areas also ranks high on the list. Your house rules are a big part of your "clean carpet strategy" too. Let's touch on each of the carpet cleaning tips in the paragraphs below.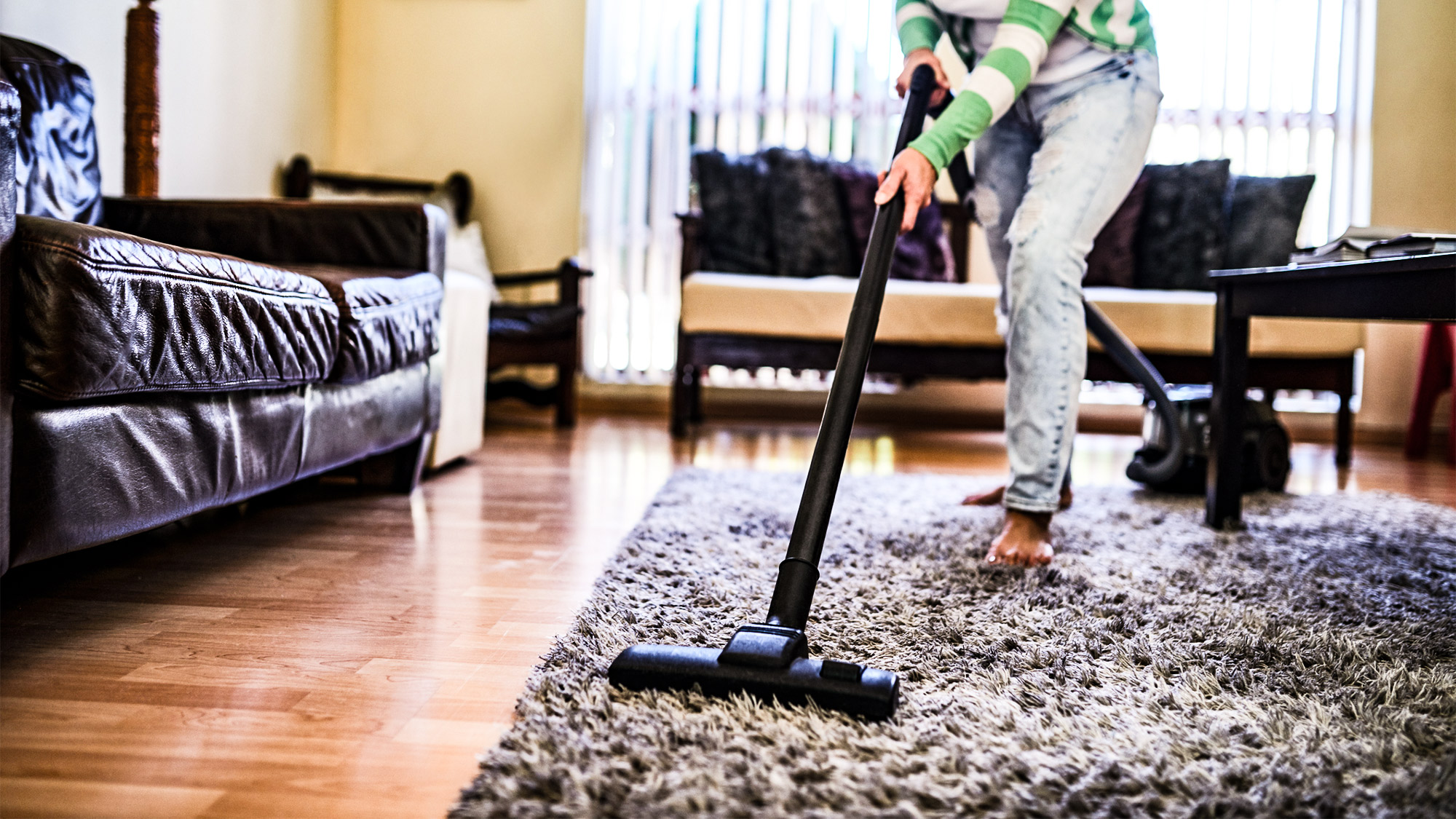 Vacuuming
High traffic areas call for vacuuming once-a-day. These areas get matted down the fastest and take on dirt more quickly. Every carpeted room in your home should be vacuumed once a week to get those allergen filled particles off the floor and keep your carpet looking and feeling new.
The type of vacuum you use will depend on your finances, storage room, and the needs of your home. We recommend Dyson's high-quality line of vacuum cleaners. They're lightweight, highly maneuverable, and easy to clean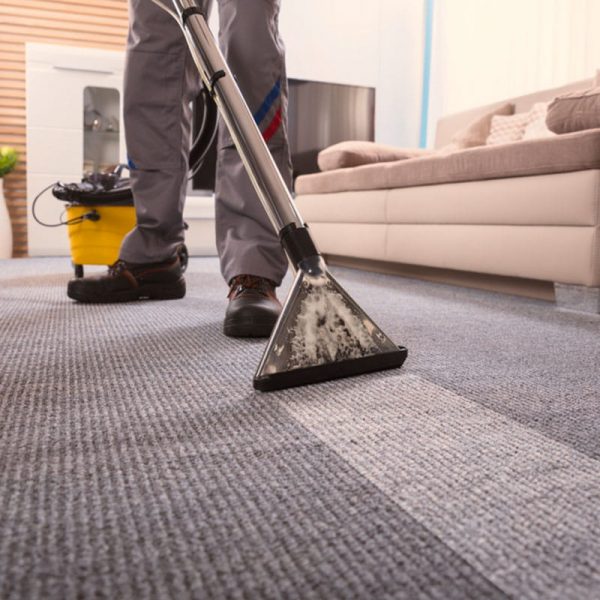 Mats and Carpet Runners
Mats and carpet runners are fantastic for your high-traffic areas. A mat in front of each exterior door gives your visitors the opportunity to wipe moisture and/or dirt off their shoes before entering your home. Carpet runners in carpeted hallways, entryways, and on traffic paths add to the décor of your home and living room and preserve your carpets.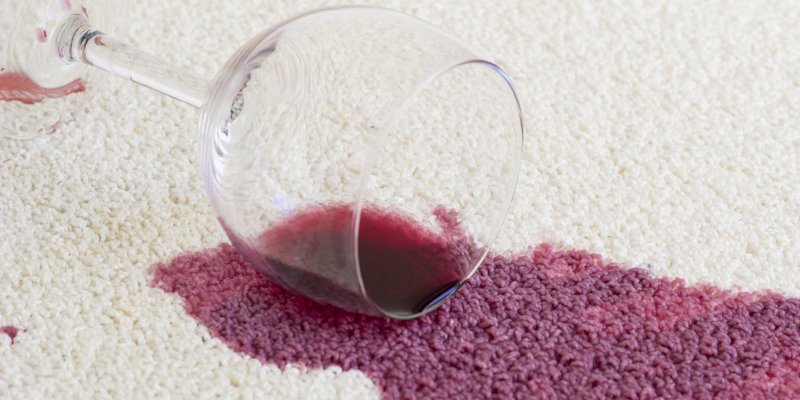 House Rules
The way you live in your home is a huge factor in taking care of your carpet. Here are a couple of simple tips that will definitely keep your carpets cleaner and help them last longer.
By adopting a 'no shoes' policy where all residents and guests remove their footwear at the door, you'll keep outdoor dirt, moisture and germs from coming into your home and contaminating your carpets and floors. Some guests may feel uncomfortable with this, but aren't clean, long-lasting carpets worth the inconvenience?
Another great suggestion is not allowing food to be consumed in the living room. Food stains can be a pain to clean and there's always the chance of permanently staining the carpet. You can reduce the risk by banning food from your living room.
Carpet Cleaning Tips For Livin Room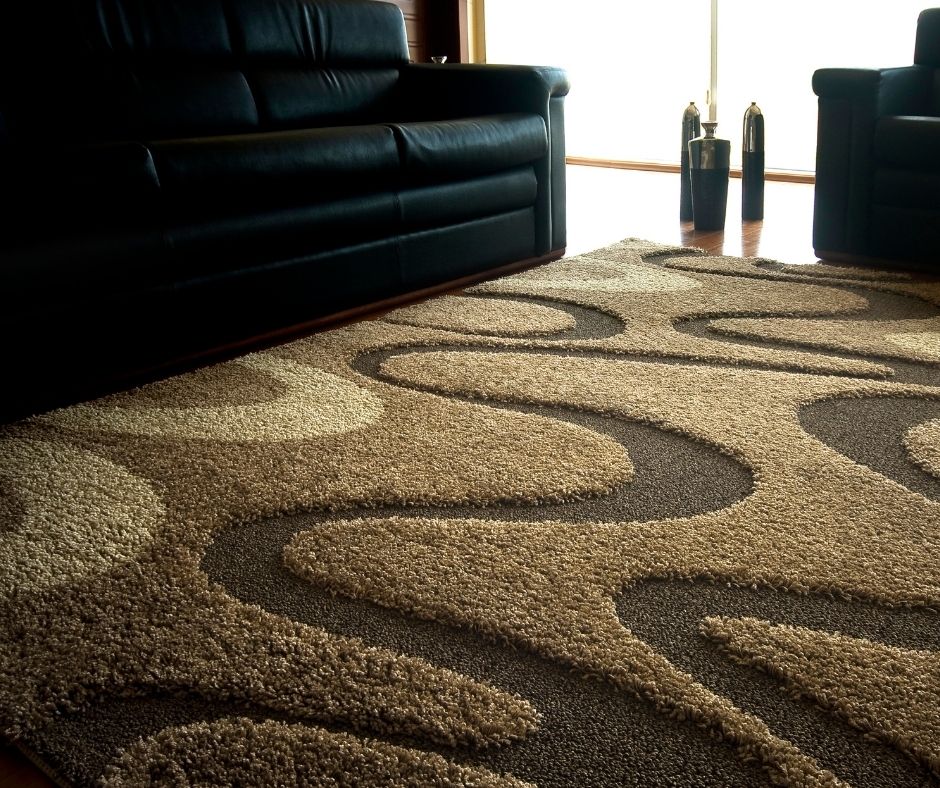 Treating
Another well-regarded carpet cleaning tip is to apply a stain-resistant treatment to your living room carpet. Many refer to this as Scotchgard, which is actually a product from 3M. Treatments of this type usually repel liquids, resist soils, and help eliminate staining.
Scotchgard carpet and rug treatments can be purchased at your discount store, home improvement store, supermarket or by clicking on the word Scotchgard. You can have a professional carpet cleaning service apply them, as well. In addition, you can purchase carpet that has been pre-treated.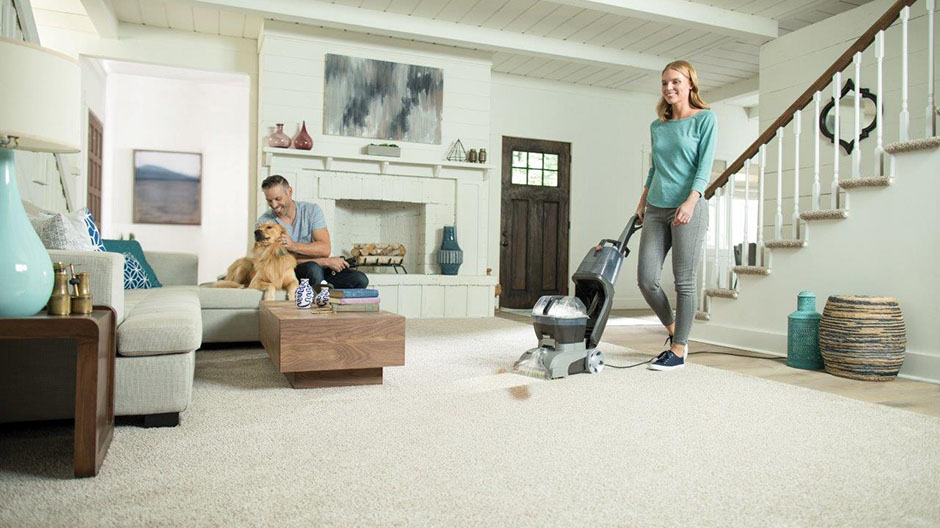 Cleaning and Stain Removal
Prevention helps but it won't be enough to maintain great looking and feel living room carpet. You'll need to clean your carpets regularly and act quickly when spills happen and stains are discovered. Also, when water intrudes your response is critical and can make the difference between new carpet and restoring your current flooring.
Cleaning
The best carpet cleaning tip we can offer to have your carpets cleaned twice a year. Whether you do it yourself or hire a professional is up to you. There are excellent carpet cleaning machines that you can rent from your local supermarket or home improvement store. Follow the instructions on these machines to the letter and take note that some types of carpet, like certain kinds of berber, should only be cleaned using a dry process.
If you have a big family or entertain often, you might consider purchasing your own carpet cleaning machine. There are many upright steam vacuum systems available for a reasonable price. Upright machines do a great job but are heavier than canister machines so they won't work well in smaller spaces. For more tips on buying a steam cleaner check out this article. We like the Hoover SteamVac with Clean Surge. This unit has been around for a long time and is highly rated by consumers at Amazon.com.
If doing it yourself isn't for you, professional carpet cleaning services do a great job and can handle all kinds of carpets. There's bound to be quite a bit of competition in your area so keep your eyes open for coupons and ads on the radio, in your newspaper, and on TV. The internet is also a fine way to search for local providers and see who has the best deal. This article has some great tips on how to hire a carpet cleaning professional.
A nationwide company that does a great job is SearsClean. Their exclusive two step cleaning system removes the carpet cleaning solution along with the deep-down dirt so you're left with a cleaner, soft, better-looking carpet.
Spills
Out of all the carpet cleaning tips we can provide, the most useful one by far is to clean up spills right away! The longer a spill sits in your carpet the tougher it will be to remove. Start by blotting the spill with a dry white towel. Never rub back and forth during this stage or you'll grind the liquid into your carpet! Once you have soaked up all the liquid you can scrub the stain with dish soap and water to remove any discoloration. After the stain is out you and use a solution of 50% vinegar and 50% water to remove any residual odor.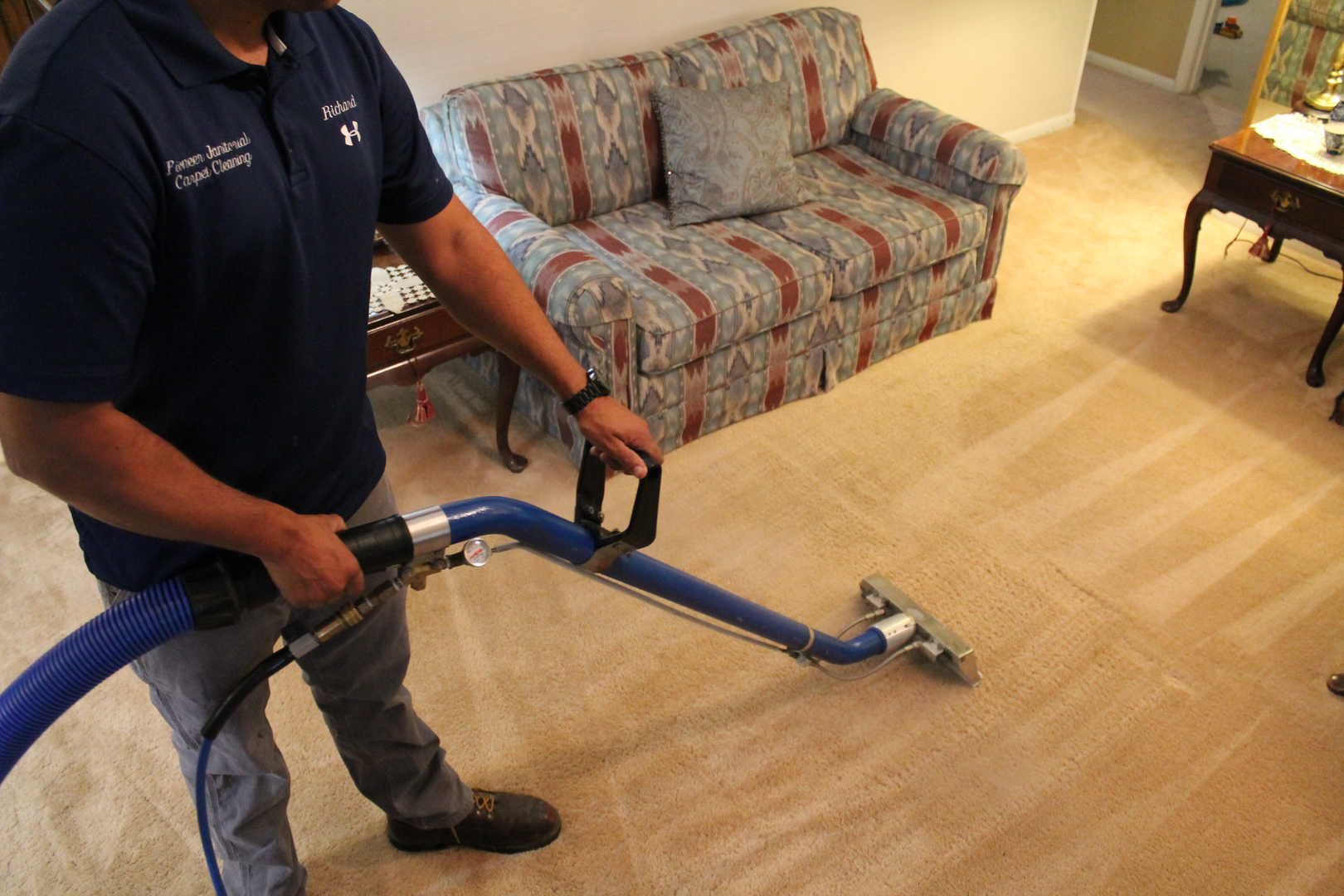 Stain Removal
There are many products available on the market for stain removal. Spot treatments tend to work the best. We've used Resolve for years and it's always worked well for us. For red stains, a fine carpet cleaning tip is to place a solution of dish soap and extremely hot water on a white cloth. Set this over the stain and set a heavy object on top. Allow this to sit for 15-20 minutes and then try scrubbing the stain out of the carpet.
Water Damage, Mold, and Mildew
Water Damage, mold, and mildew all require a lot of time and effort to get out of the carpet. If the carpet is worth saving, we recommend hiring a professional. In many cases, you will be better off putting new flooring in the area rather than trying to remove mold or mildew from the carpet.
It is important to kill any mold or mildew that is on the subfloor before putting in new flooring. Use a 50% bleach 50% water solution to kill the mold.
Our Final Recommendations
In our homes, we've had some great quality carpets and not-so-great quality carpets. One thing we always do is put these carpet cleaning tips into practice to keep our carpets clean day after day. The carpet cleaning tips above just scratch the surface of what you can do to keep your carpet looking great all the time.