The living room is one of the most used rooms in your home so you should try to make it look the best. When decorating your home, the ceiling might be the last thing that you consider and you make so much effort with the rest of your home. So you should browse for the Best Ceiling Design Ideas for Living Rooms that are capable of giving your living room a highlight and a character of its own. Here are a few stunning ceiling design ideas that are definitely going to spice up your home.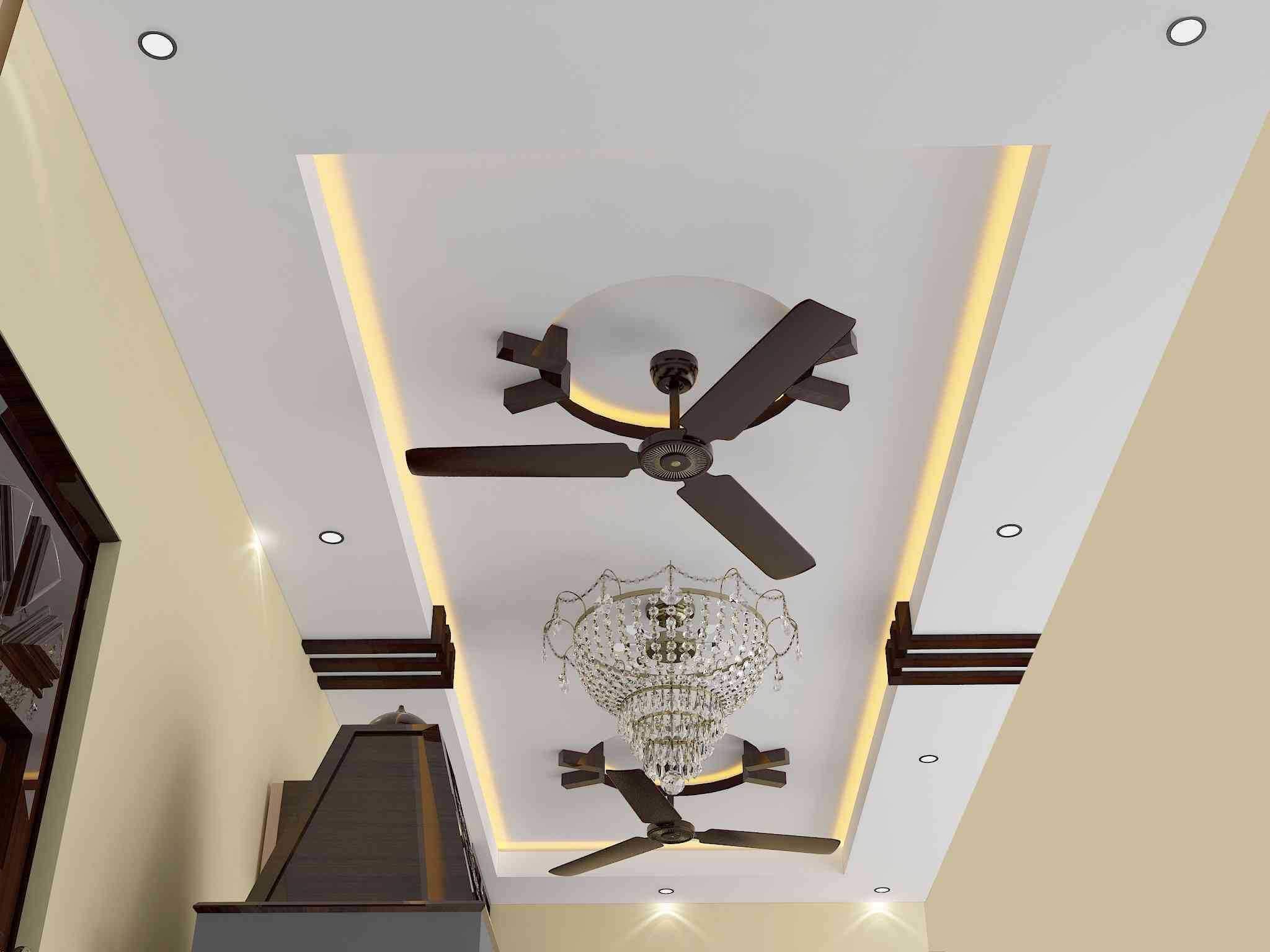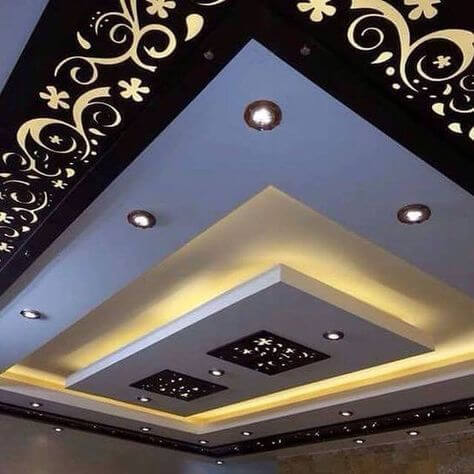 Modern Ceiling Design for Living Room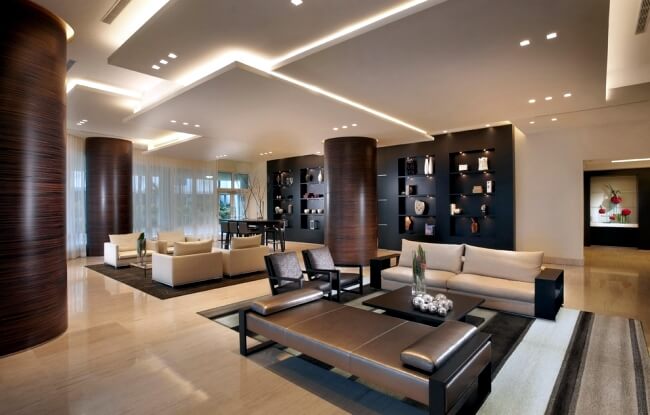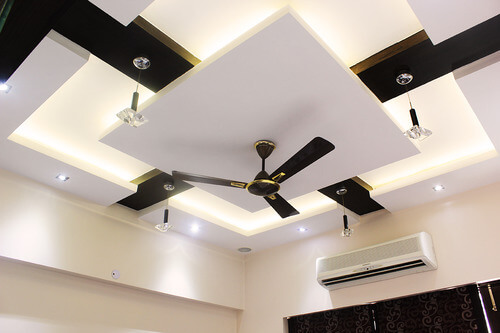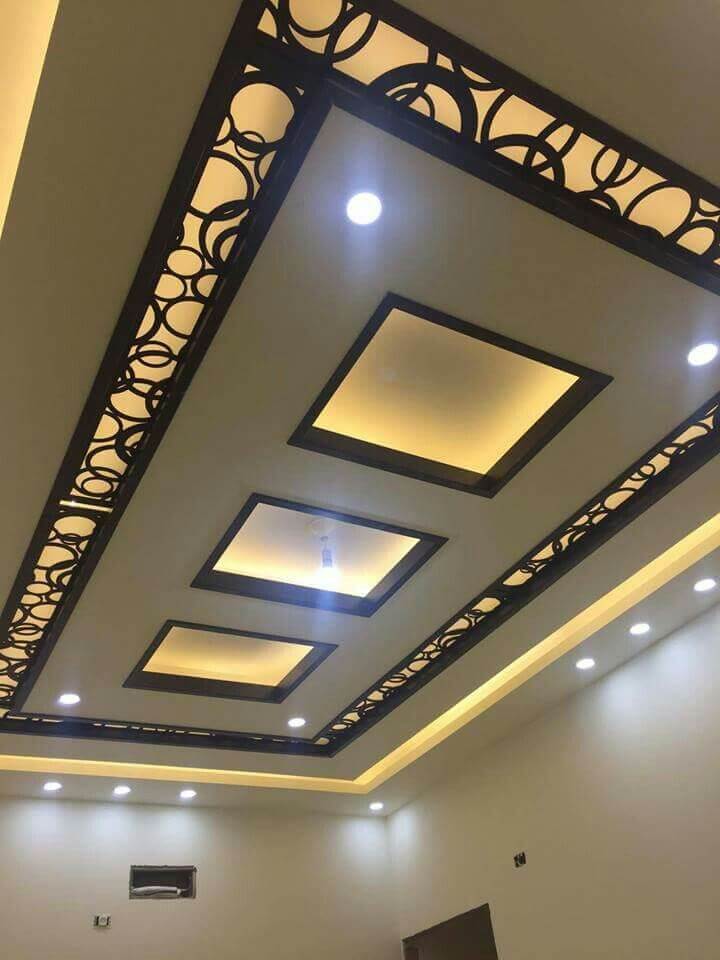 Beautiful ceiling designs
Great and beautiful ceiling design is the perfect way to make your living room stand out. So here we are with a few beautiful and eye-catching ceiling design ideas that can give an amazing effect to the eyes of those stepping in the living room.
A white paneled ceiling can be a great, rustic and cozy idea. This design works great with an A-frame shape and is specifically meant to balance-out more modern décor.
Wainscoting looks super sleek and sexy if you style it with dark furniture, greenery, and rich wooden accent.
You can add pattern to your ceiling, can paint it, wallpaper it, or even install a tile mosaic to it.
You can also go for molding of your living room ceiling. This design is super versatile and can be as fancy and relaxed as you choose it to be.
Have you got high ceilings? Do you want to add lighting to it? If yes then you can go for the drop ceiling as it is a good solution. With the drop ceiling design, you can end up having a modern and funky décor. This design creates cool and geometric lines to compliment it.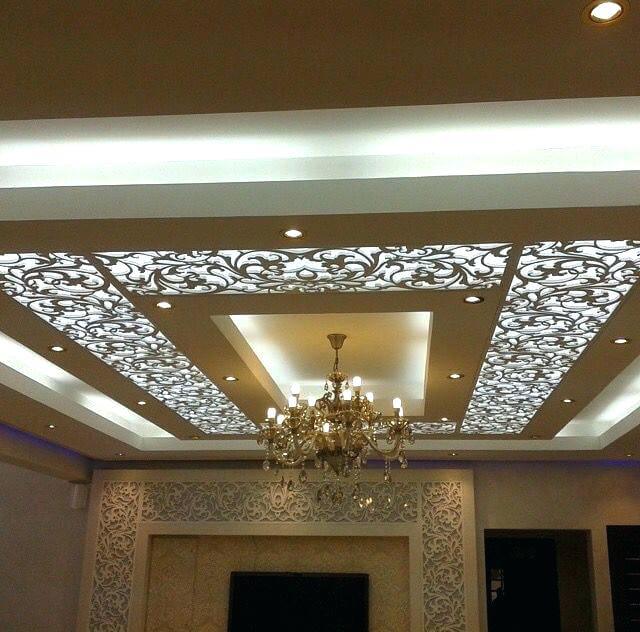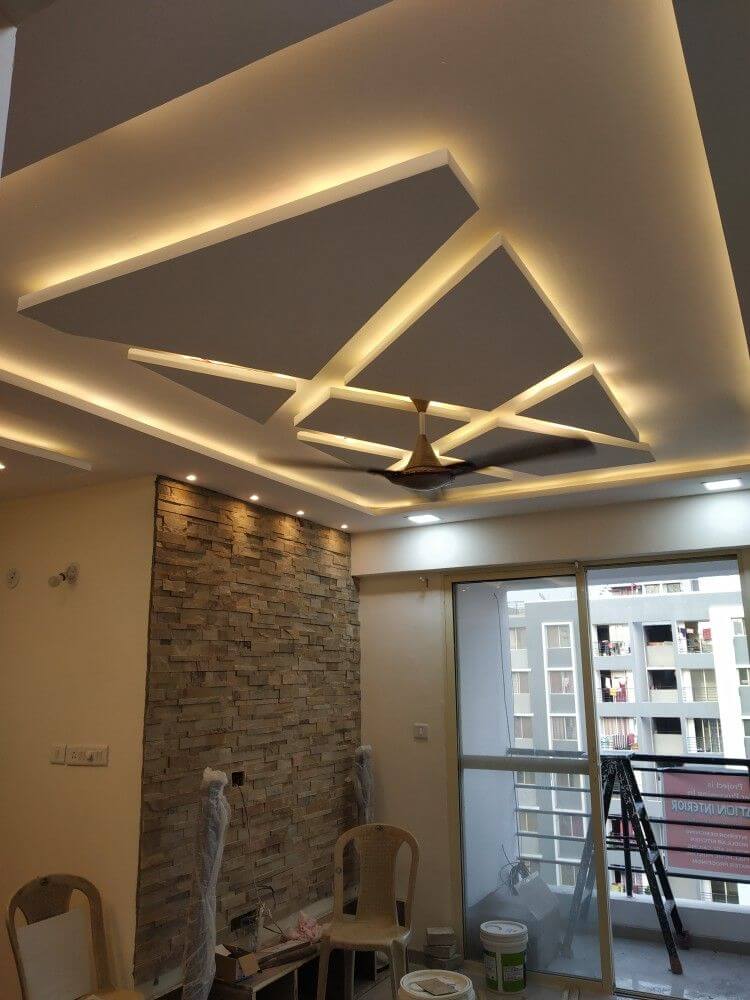 Best Ceiling Design Living Room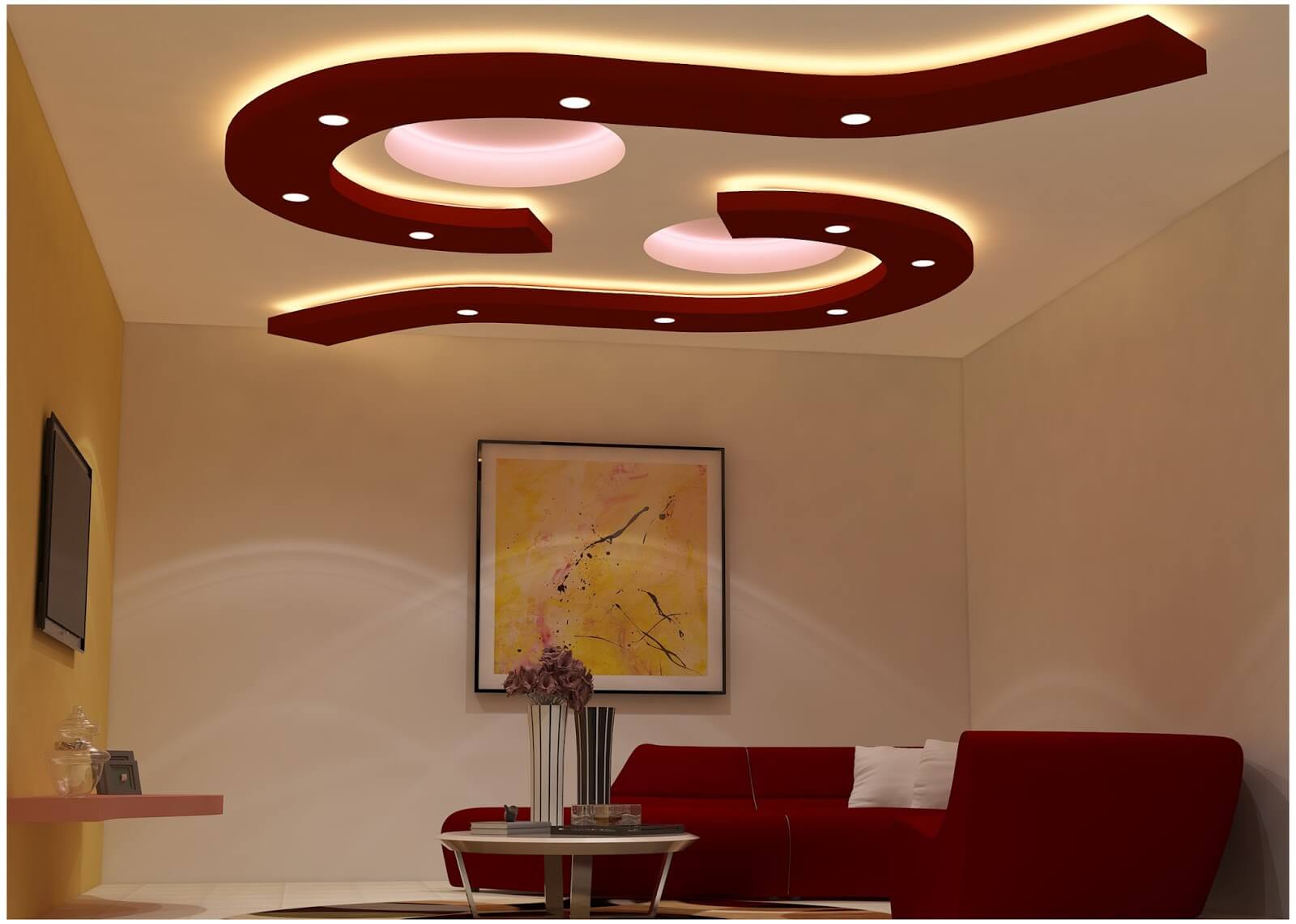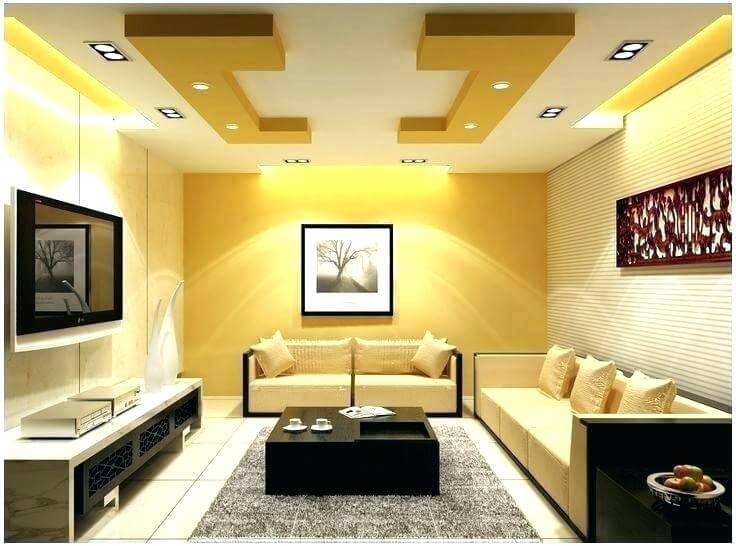 Paint ideas for living room ceiling
Do you want to give an overwhelming effect on your living room? If yes then you should look for some good paint ideas for your living room ceiling by showing little love to your room's fifth wall.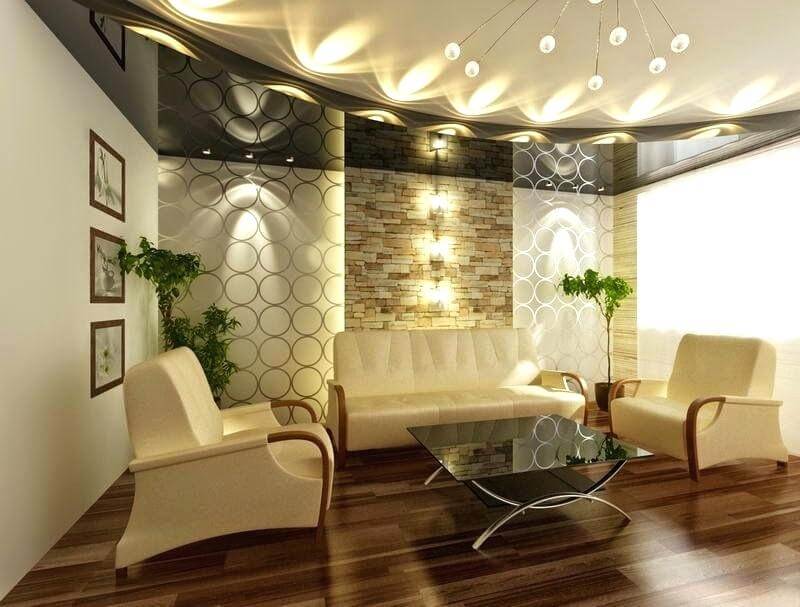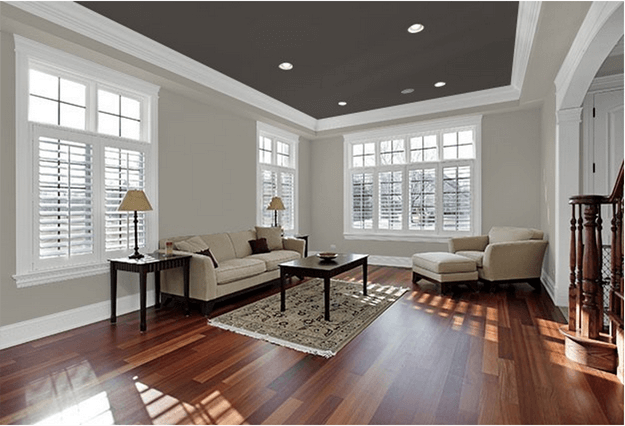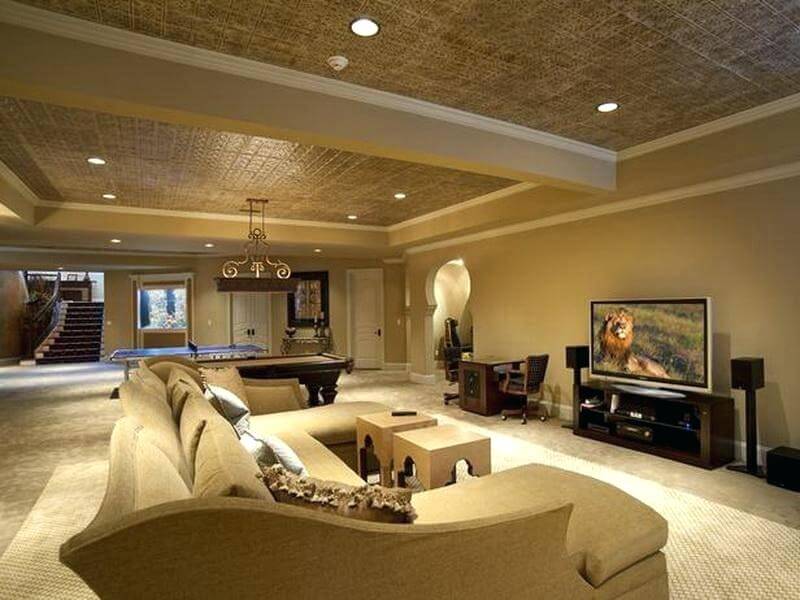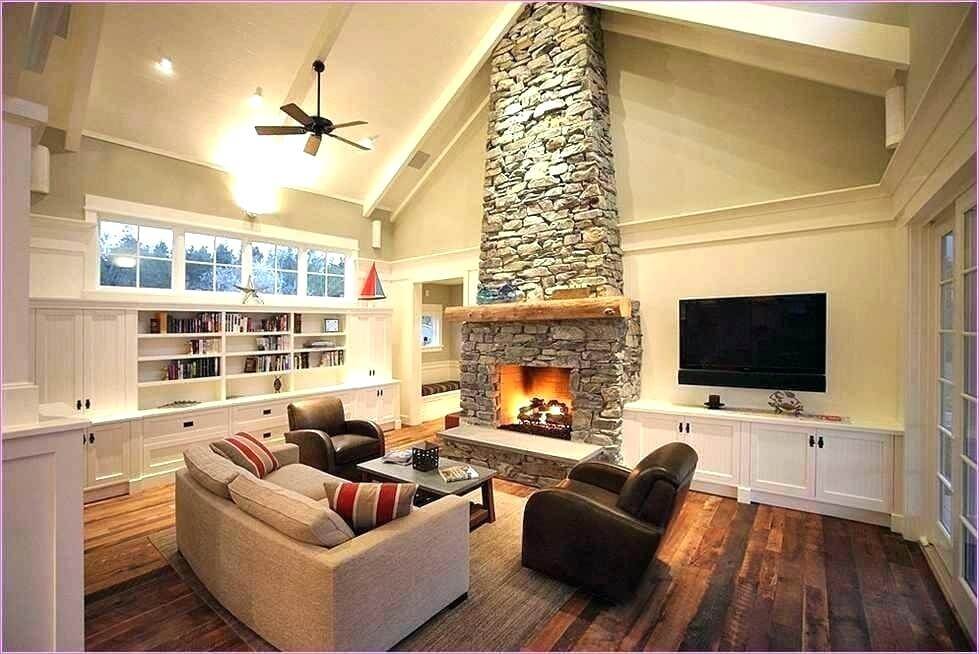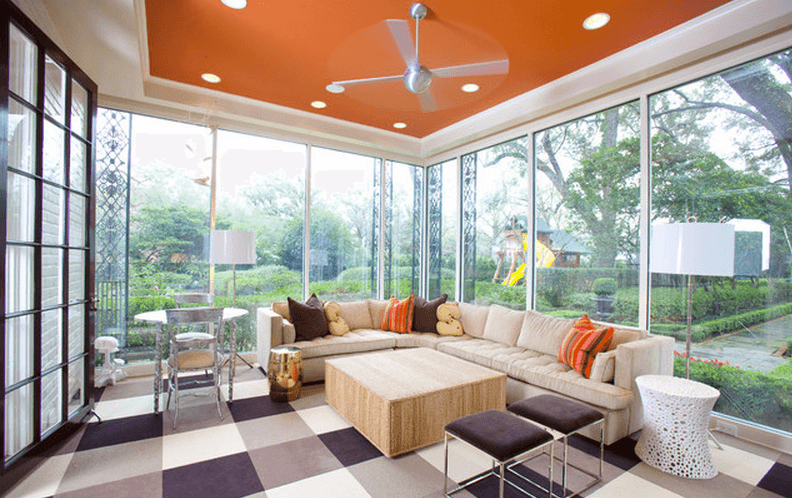 You can go with the amazing idea of setting the stylish tone in the open concept space with a jet black ceiling.
You can go to creating a tasteful and contemporary living room. The beams that are carving out in the coffered ceiling are painted with a soft shade of gray. You can use the combo of gray with a hue of white paint and give a sophisticated look to your living room.
Do you want to throw focus on your vaulted ceiling? If yes then you can go for the moody purple paint color that makes this stylish room down chic and looks well-groomed.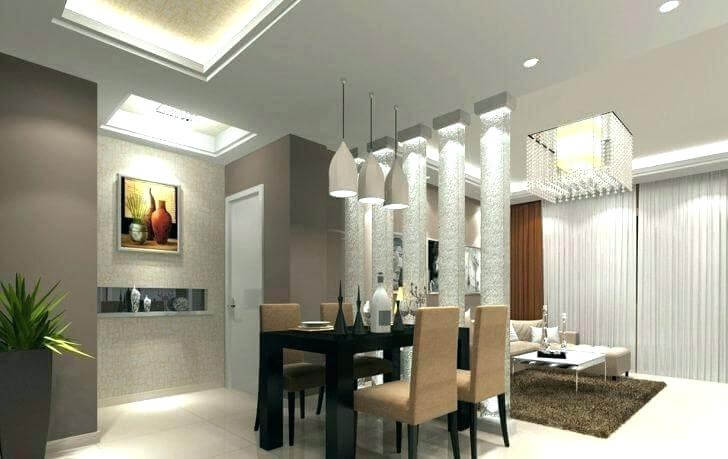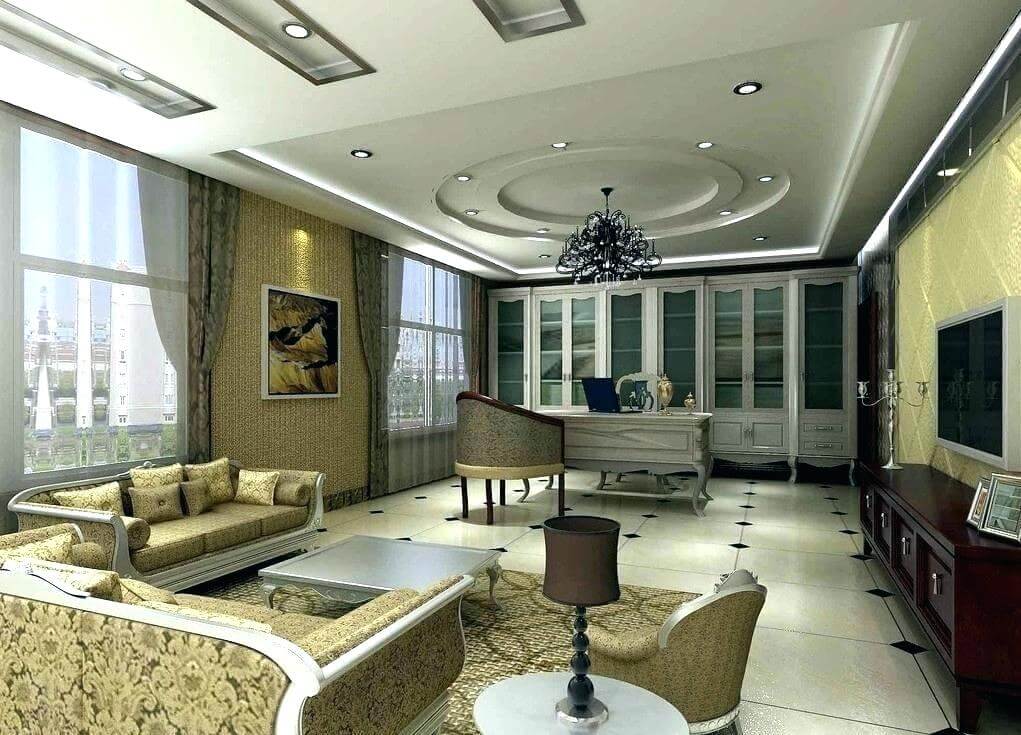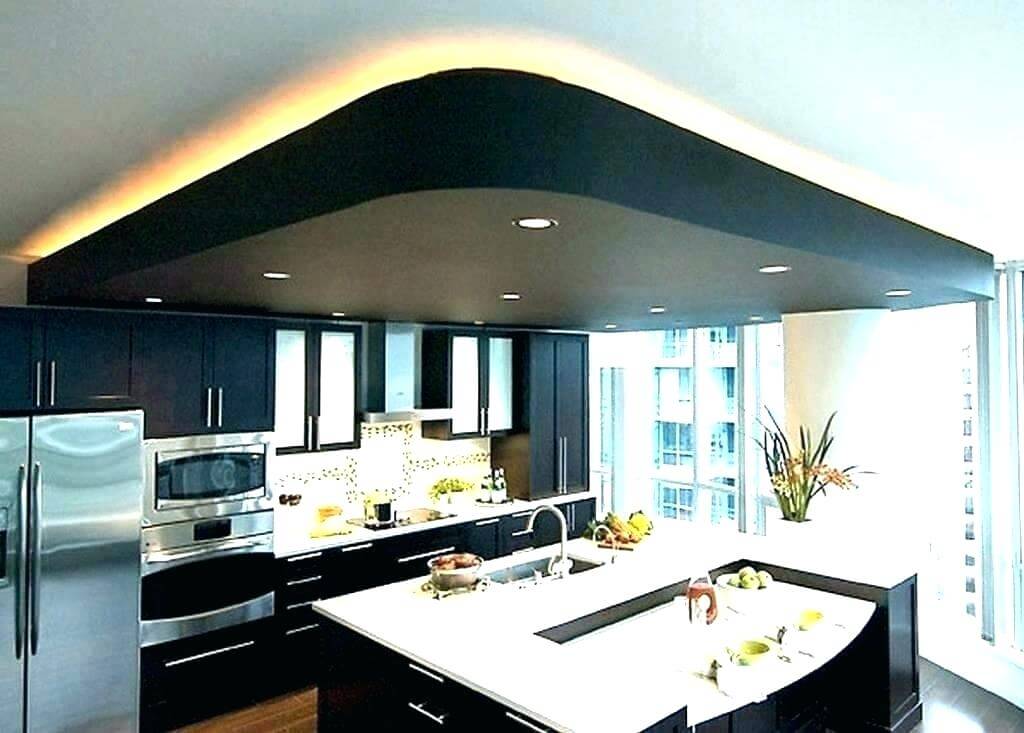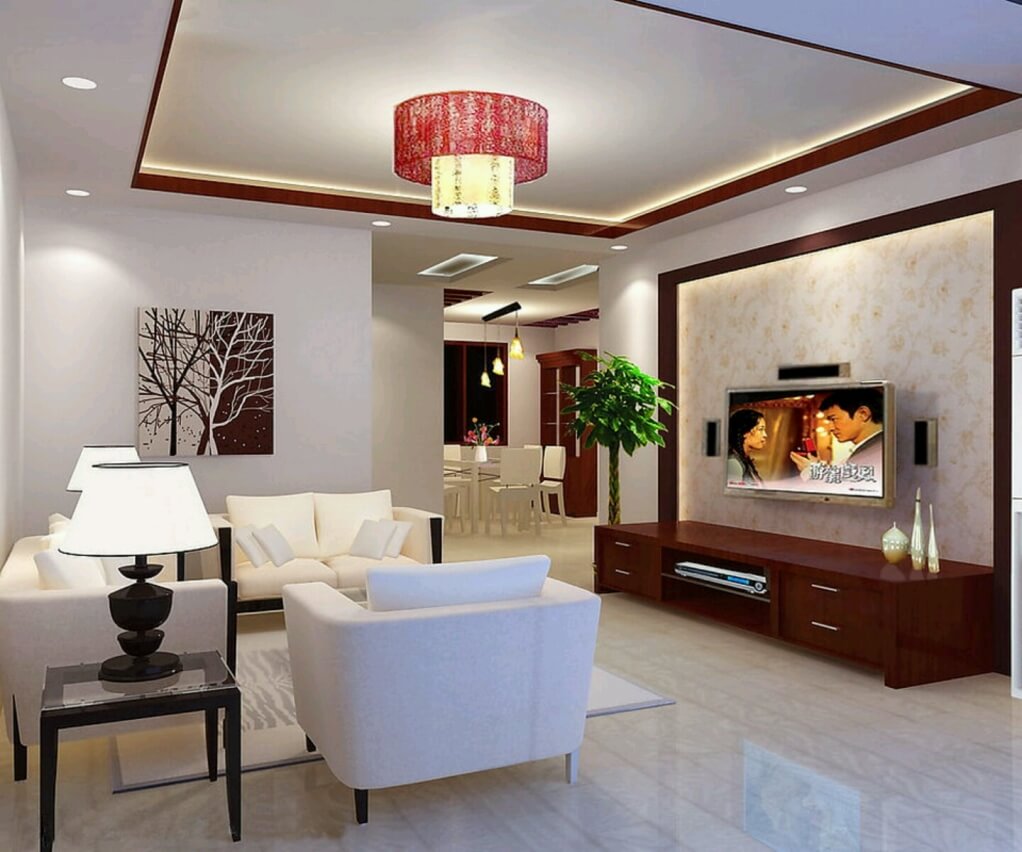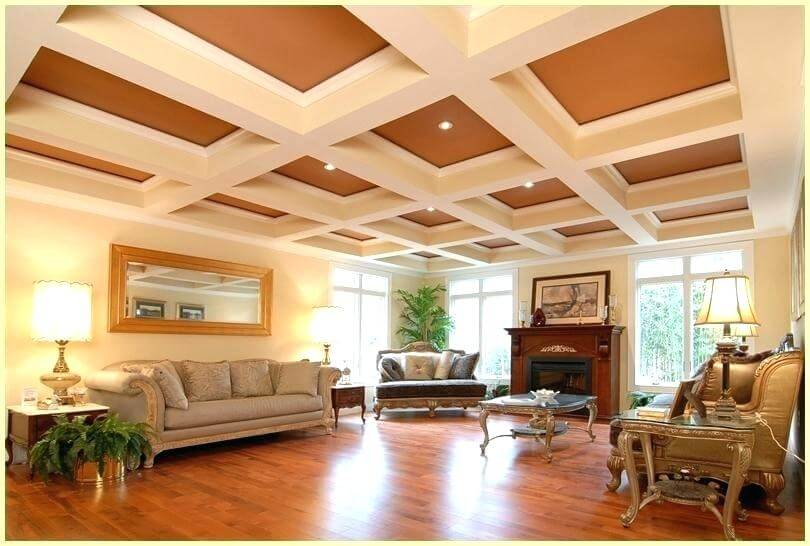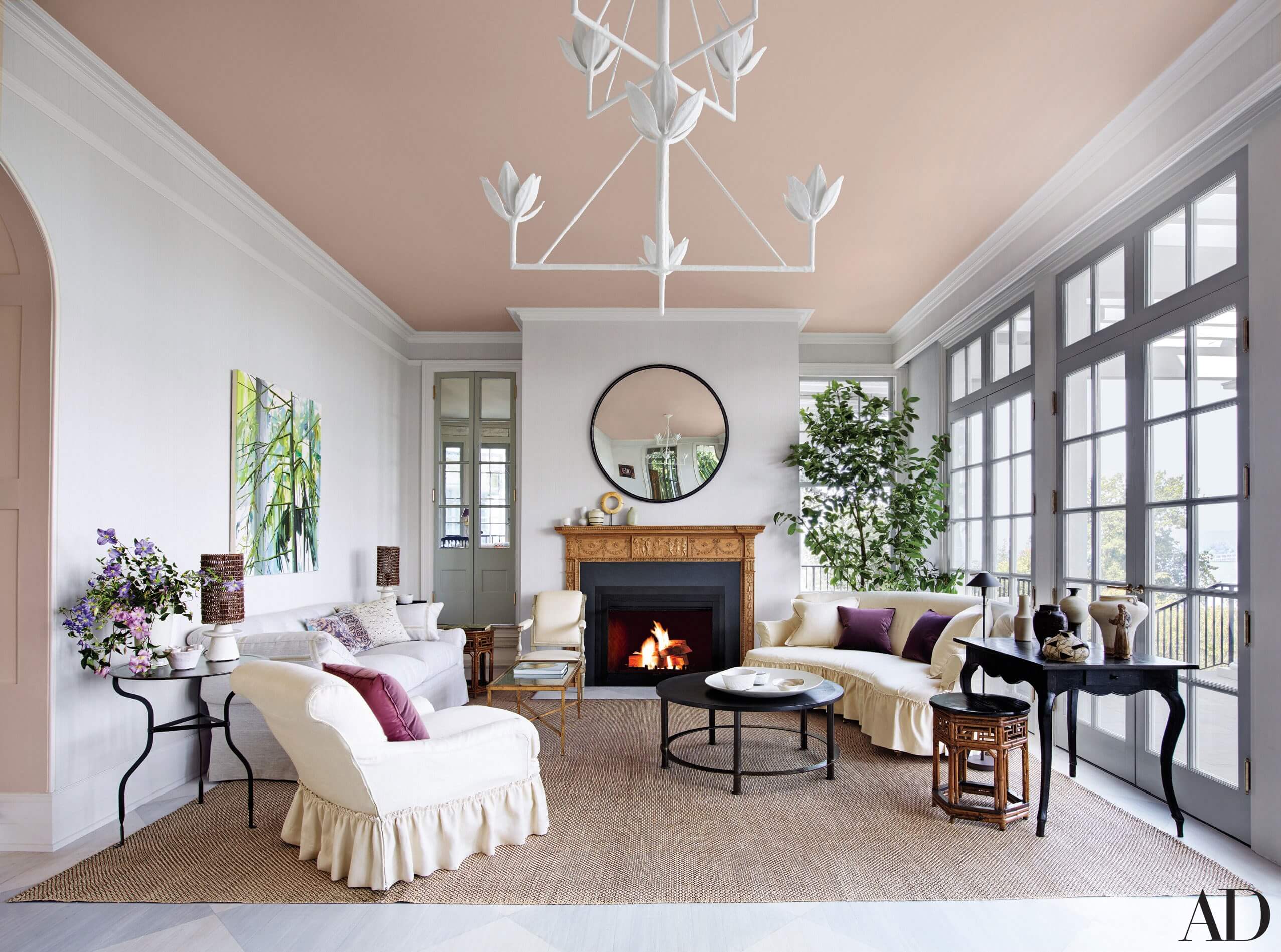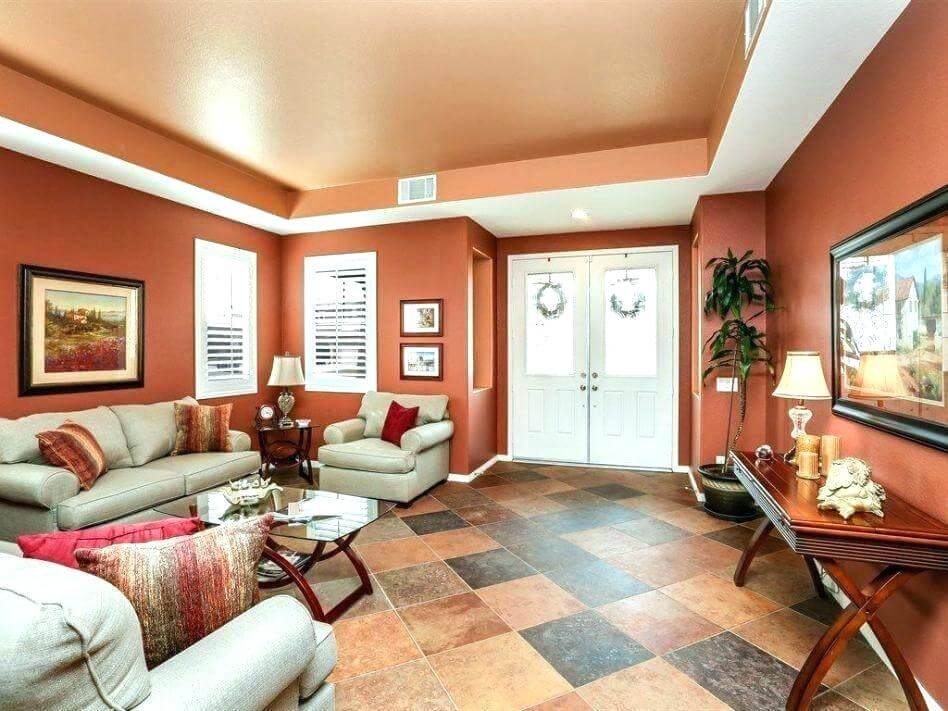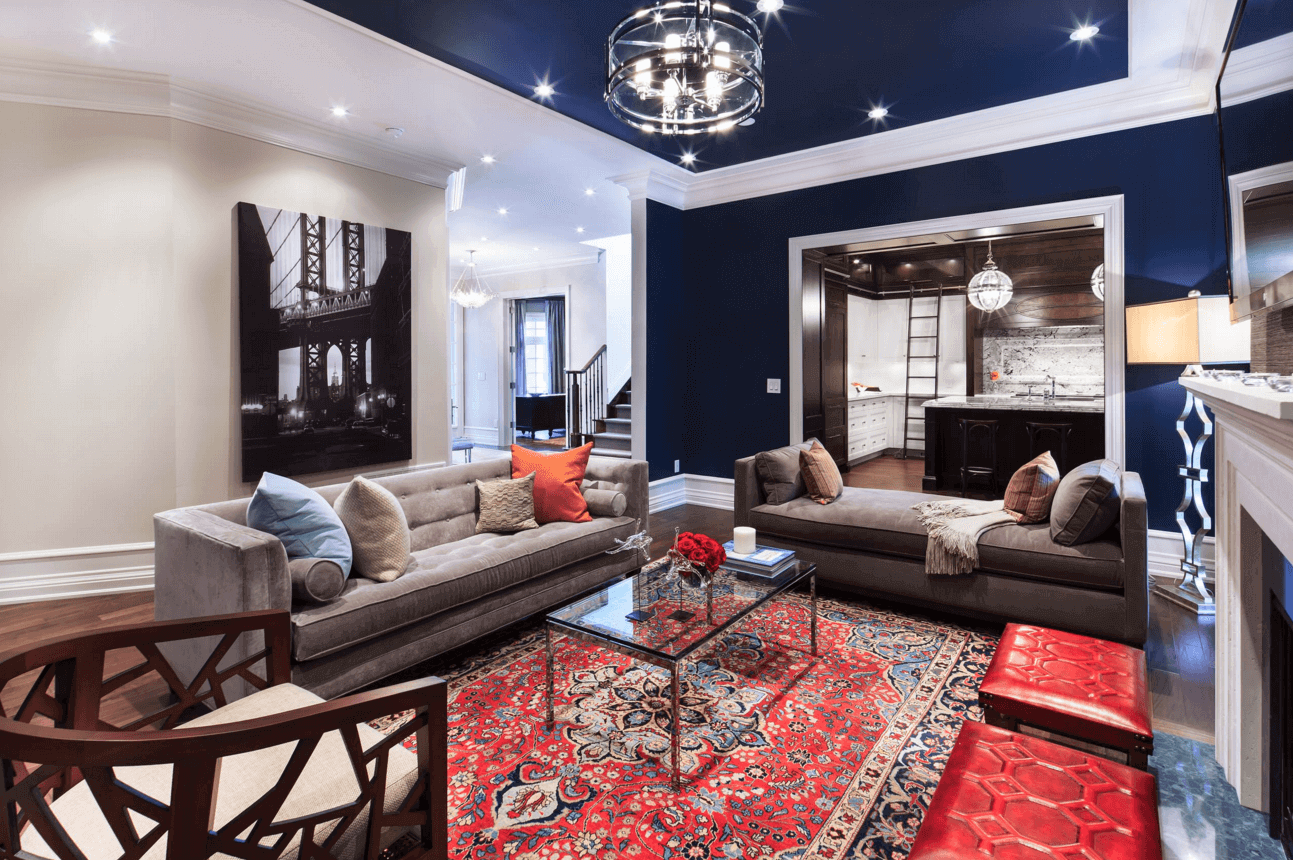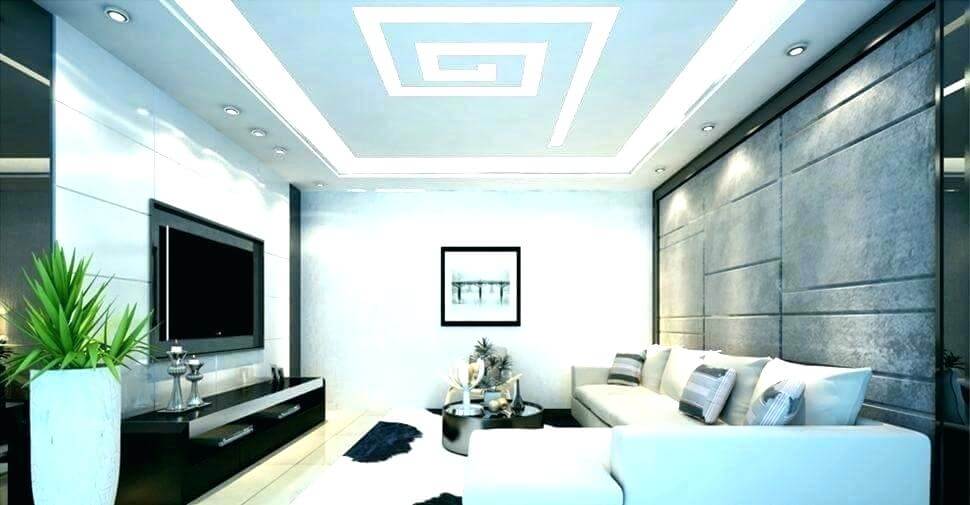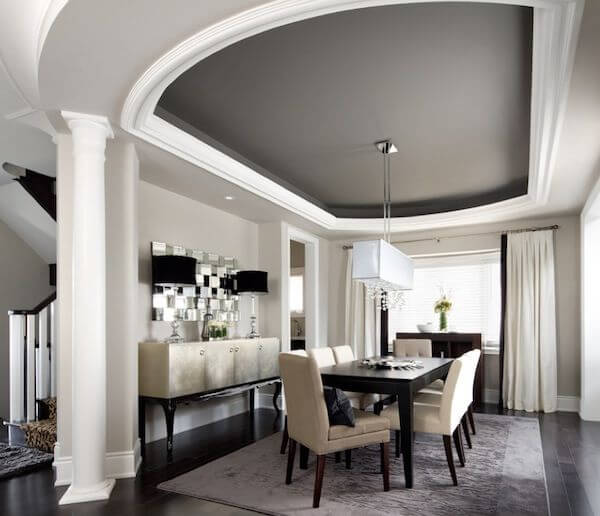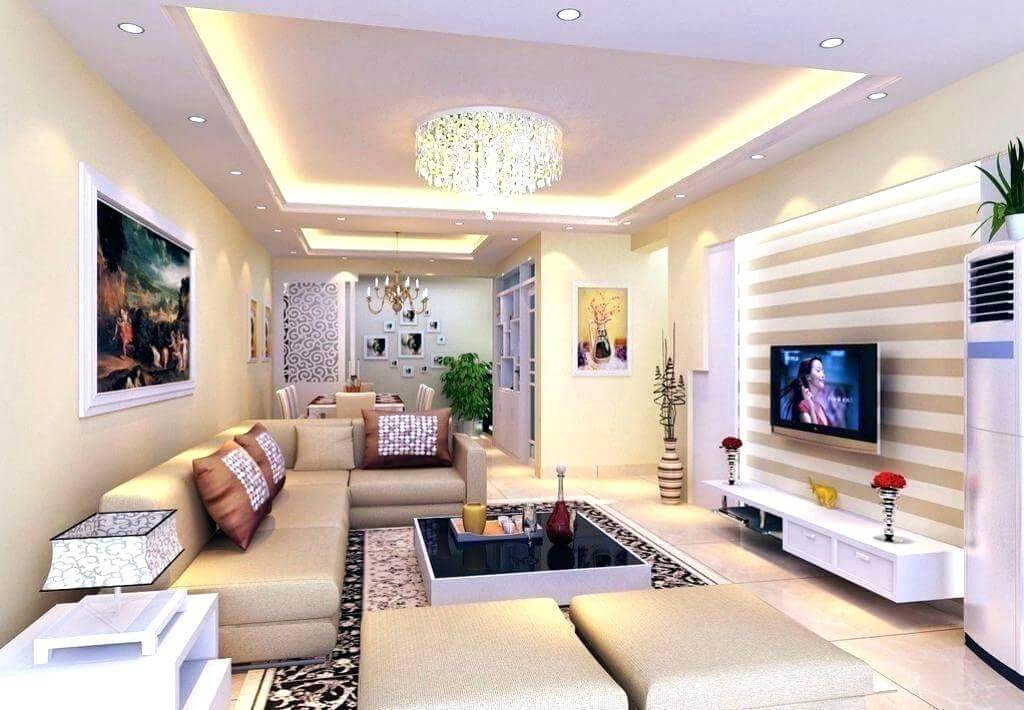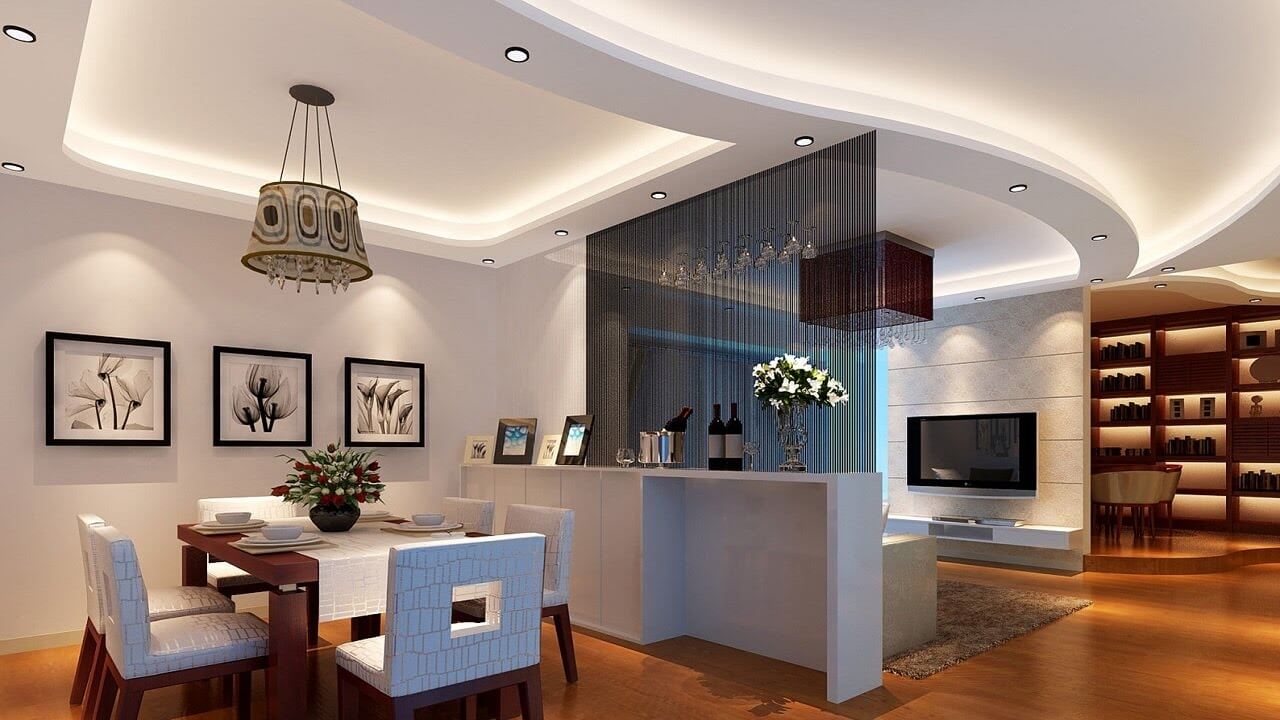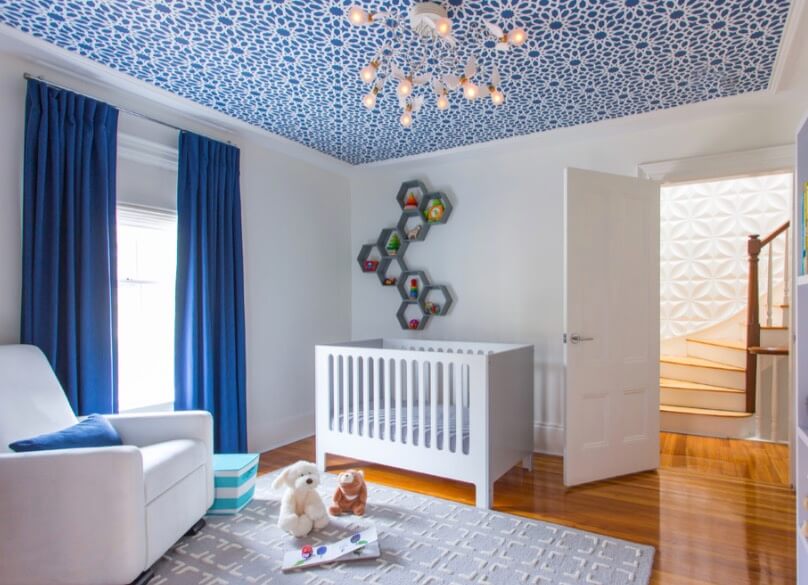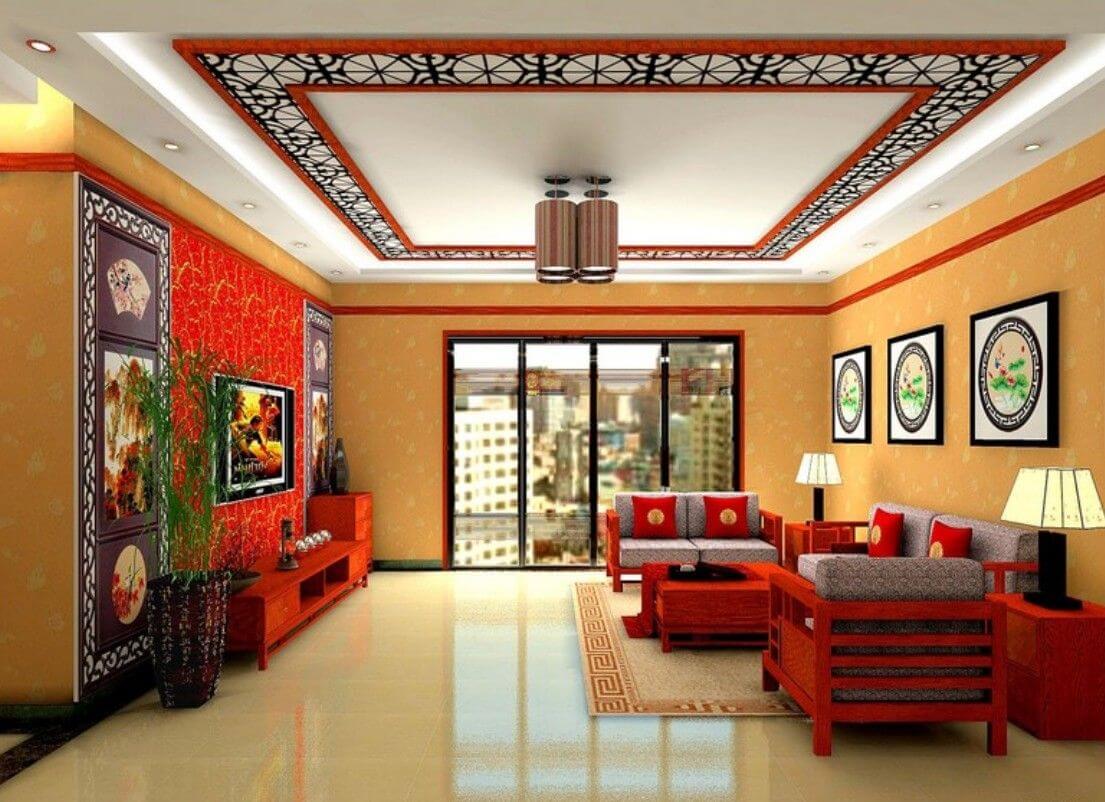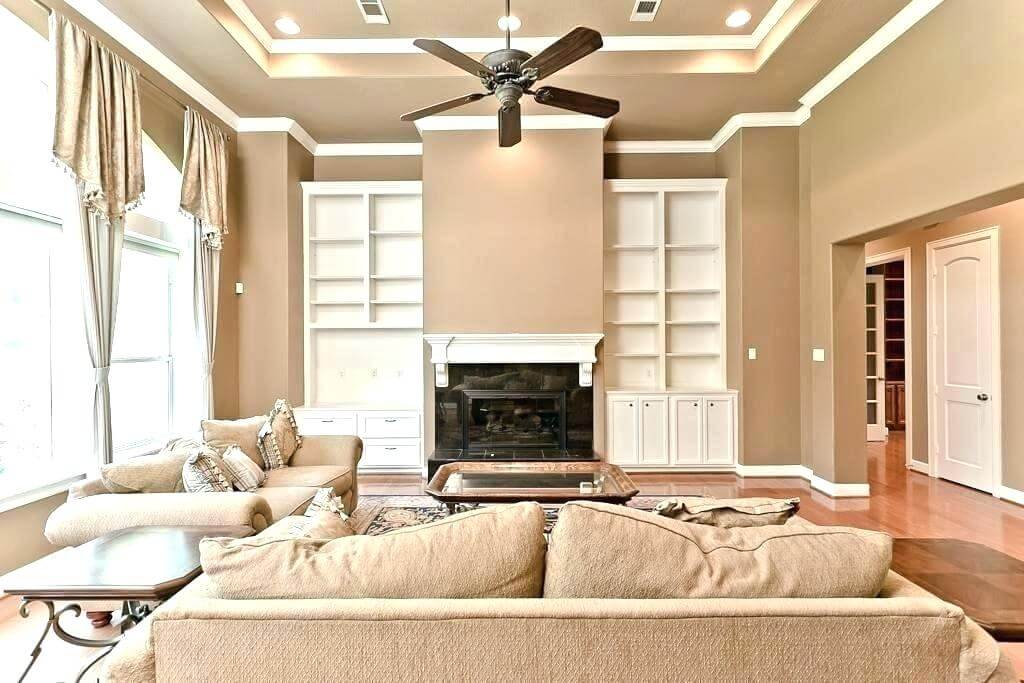 Drop ceiling ideas for living room
Drop ceiling also known as false ceiling is light in weight and moisture-resistant. You can choose any of the best drop ceiling ideas for your living room.
Do you need calmness, relaxation, and peaceful time in your living room? If yes then take advantage of wood and decorate your ceiling with it to get the desired results.
You can go for a simple as well as elegant minimalist and chic design by keeping your drop ceiling idea simple. You can add a surprise element to it by using contrasting colors.
How about the idea of getting the wavy design on the ceiling with lights peeping through it. This design looks amazing and the beauty of the fascinating ceiling can be enhanced further by keeping the decor of the room in harmony with the ceiling.