The living room is treated as the heart of any home so people try their maximum to have an ideal living room where they can spend a good time with their family members so they adopt different ideas to make this room the best place of the entire home. Several items enhance the beauty of the living room and they are an essential part of it but if we talk about the most important factor of a living room which should not be ignored then it will be not other than proper lighting arrangements. We all know about the importance of natural lighting in a room but it is not possible for every living room that there is ample natural light available in it so wall lights can fulfill your requirements for proper lighting.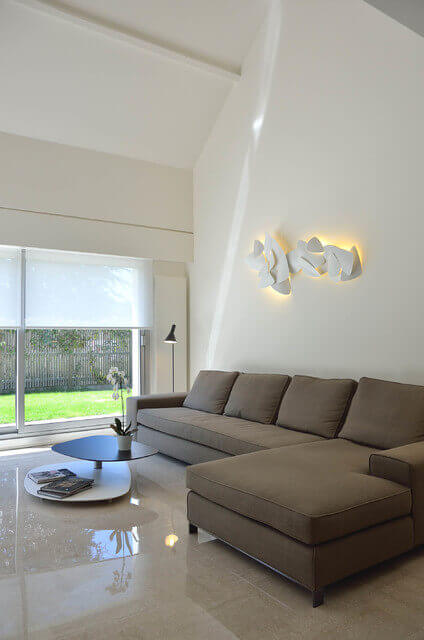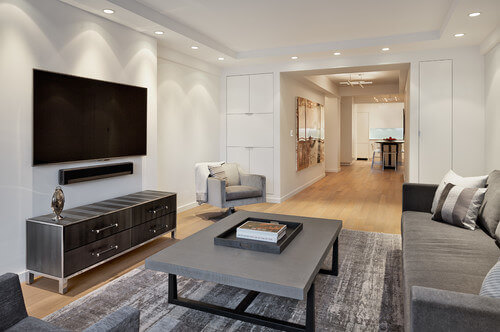 Wall lights are the traditional form of lighting in a room but still, they are important because they are capable of giving a perfect look to your living room so you have to keep the following things in your mind while choosing wall lights.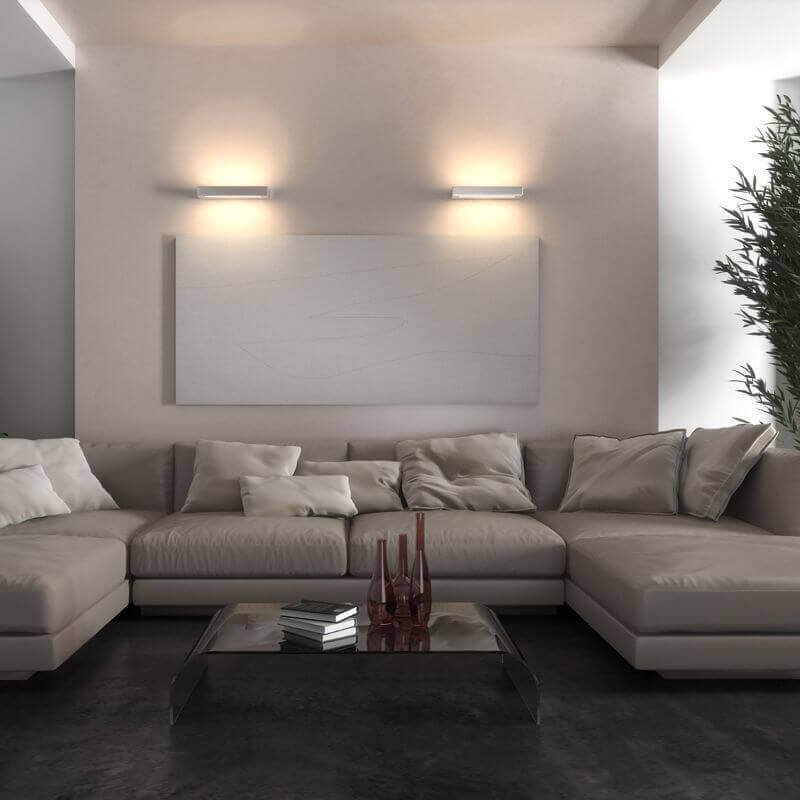 Wall Lights Height:
Wall lights height play important role in the looks of the living room and it depends upon the size and style of your living room but as a general rule you should remember that their height should be between 7 to 8 feet from the floor and if multiple lights are required in the living room then the distance among them should be between 10 to 12 feet.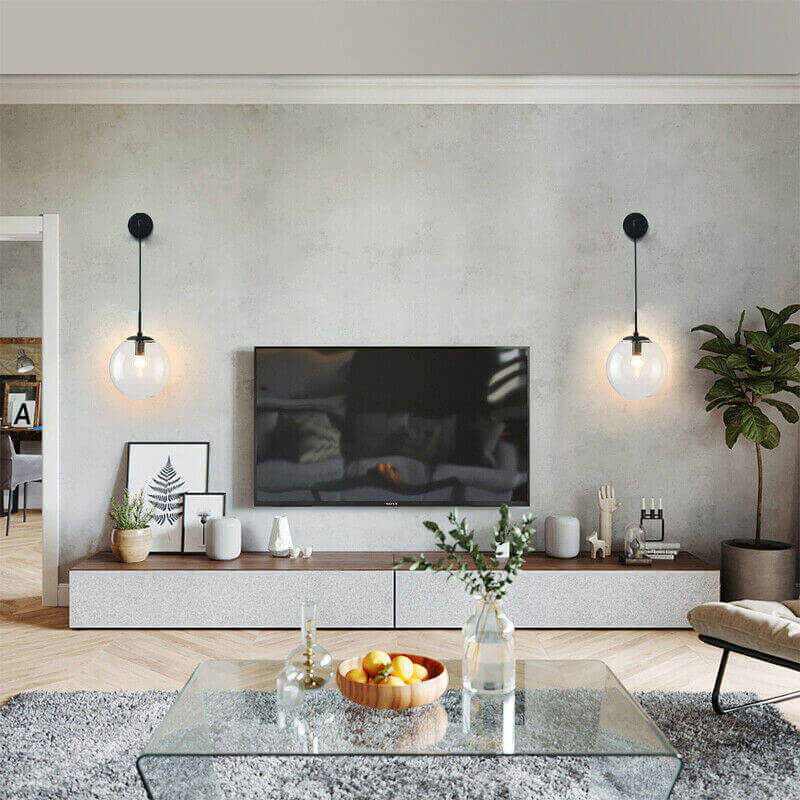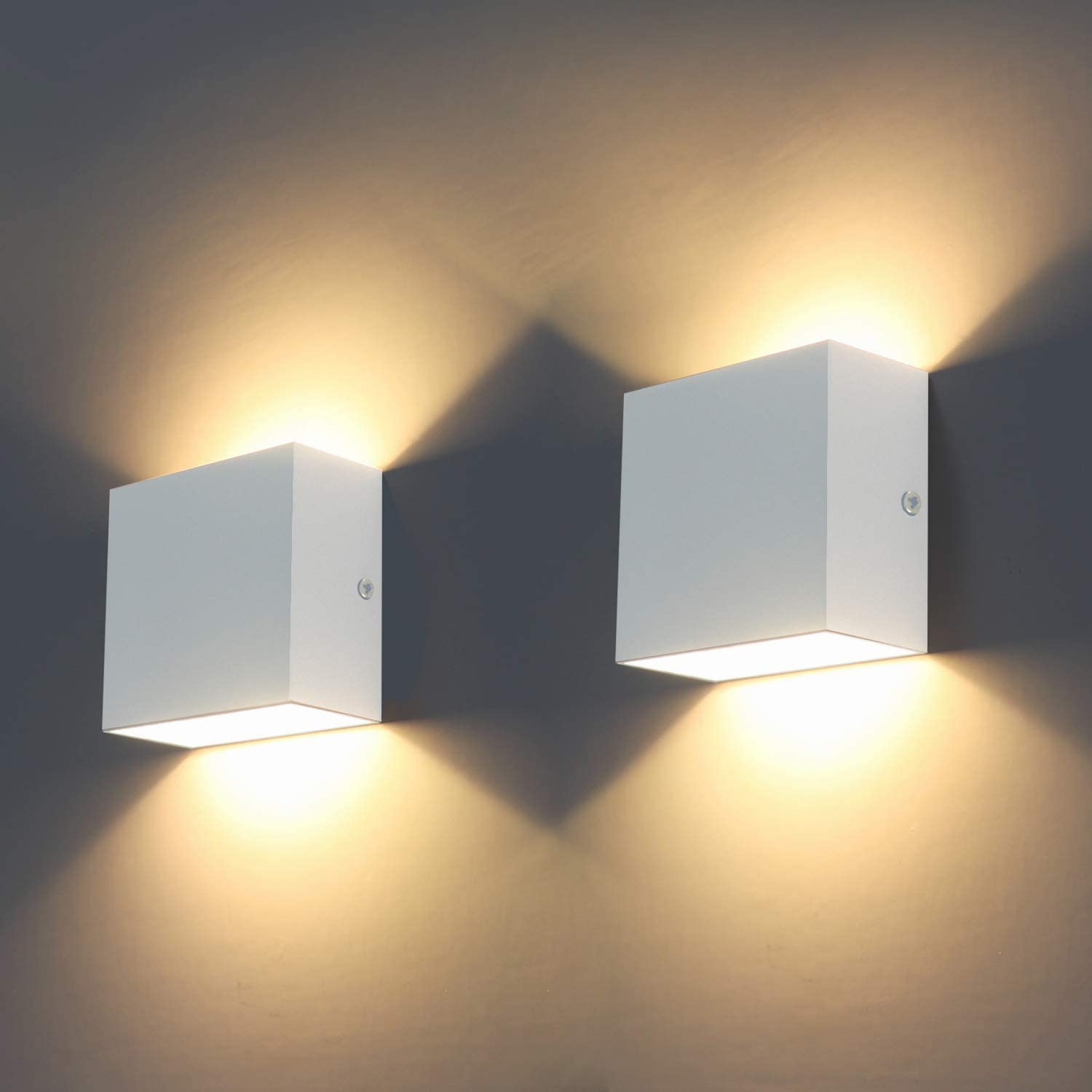 Most Commonly Used Lights:
Wall lights come in different sizes and shapes depending upon the physical location of your living room but generally, two types of wall lights are mostly used in living rooms which are downlights and up lights.
Now we will discuss the best living room wall light ideas which can turn an ordinary living room into a studio.
Also see: Decorative Wall Clocks for Living Room UK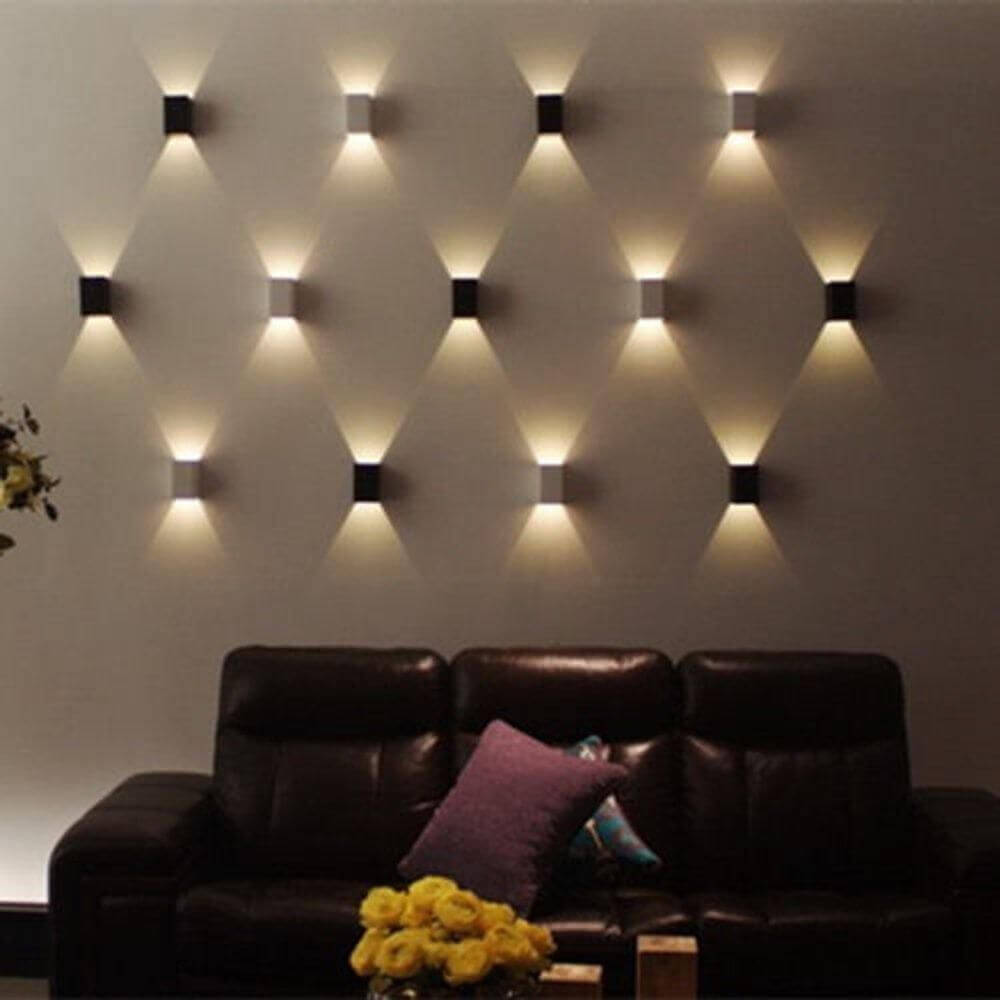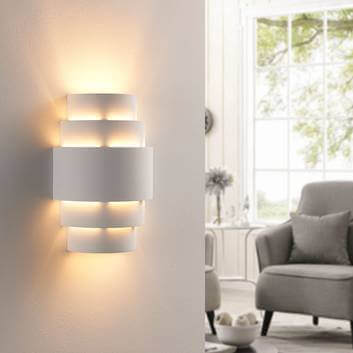 Wall Torch Lights with Glass Lampshade:
A wall torch light having a glass lampshade is mostly used in rustic or classic living rooms and the best thing about this light is that the glass lampshade which is wider from the top gives a perfect soft light which is compulsory for living room and halls. The metal elements of these lights give a vintage look as well to make it more attractive so you will have to invest less in decoration items in presence of these lights.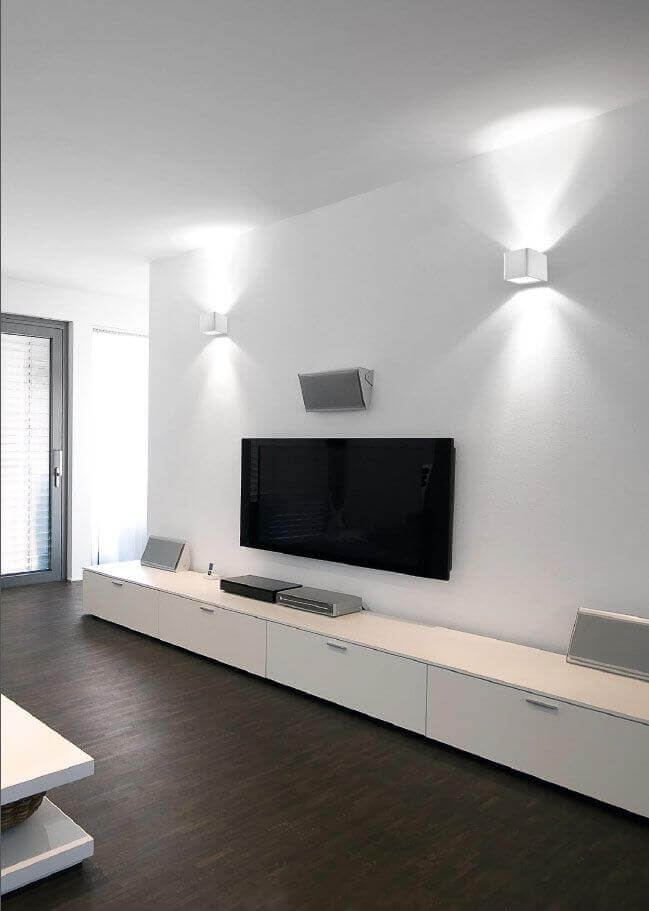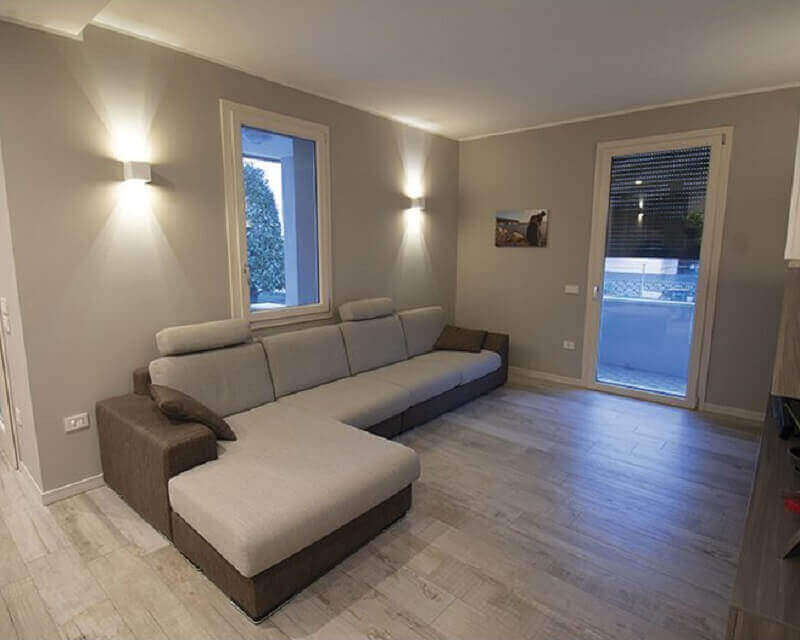 Chrome, Stainless Nickel Wall Lights:
The best quality of these lights is that they are durable and their shine never gets fades so investing in such lights will make your living room attractive for a long period. A simple stainless nickel wall light will be a better choice for large-size living rooms but make sure that multiple lights should be arranged for a better lighting combination.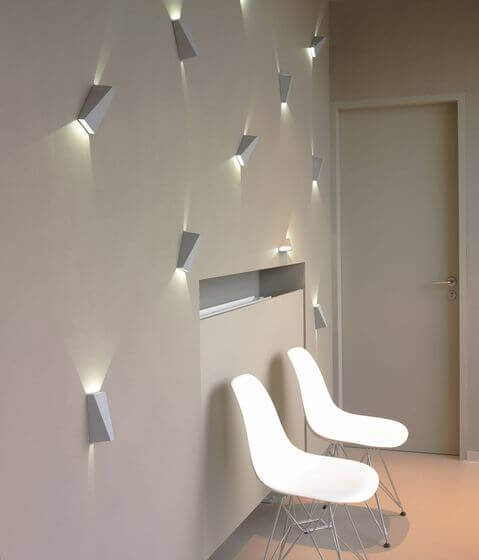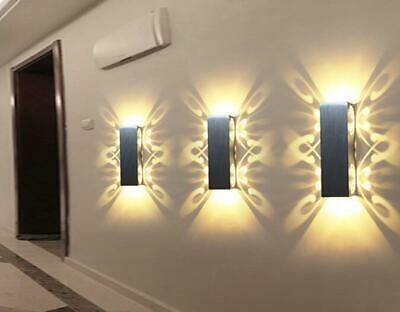 Modern Wall Lights for Living Rooms:
With time lighting trends are also changing rapidly so if you want modern wall lights for your living room then you should consider the below-mentioned ideas.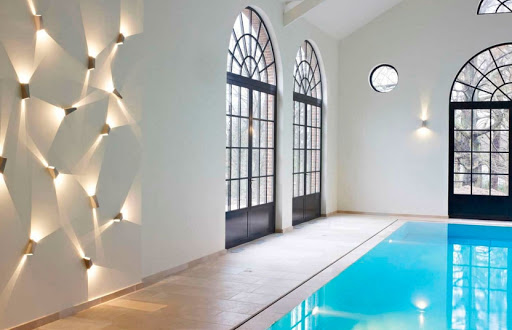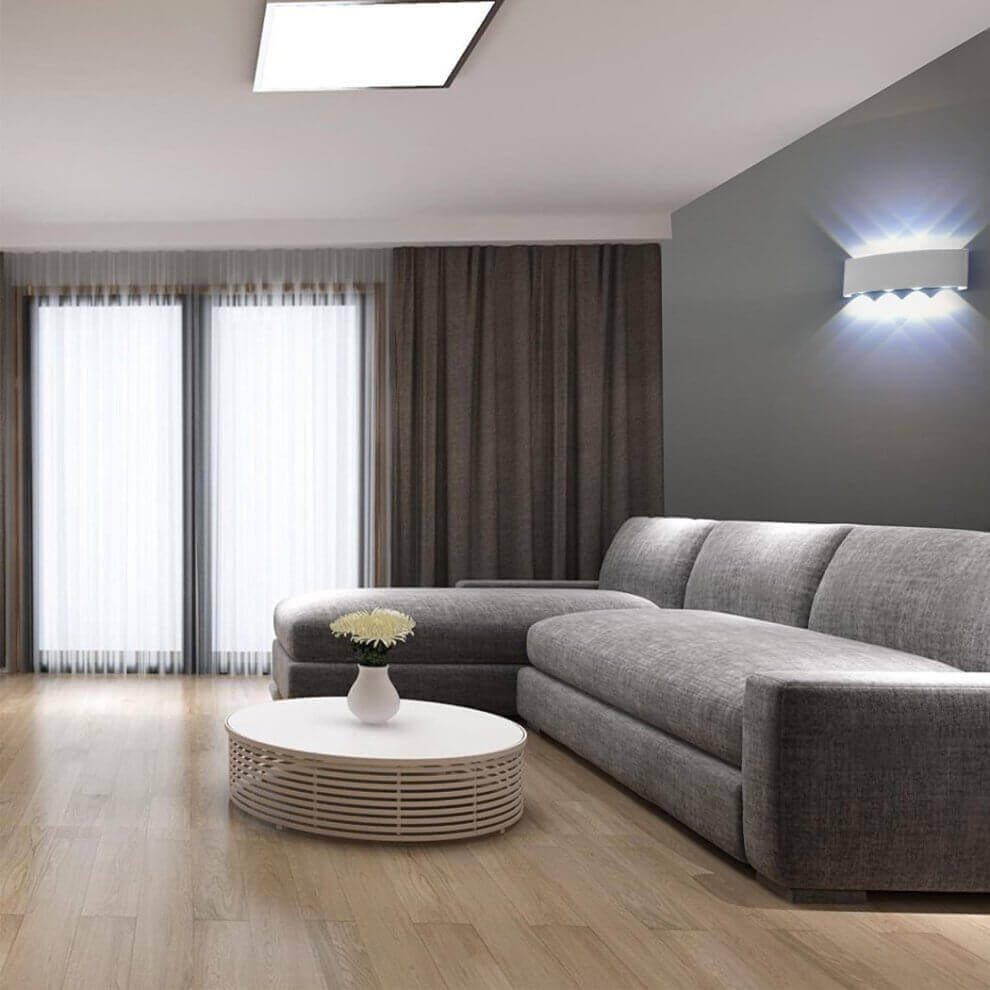 Angular Wall Lights:
Angular wall lights are ideal for medium size living rooms because the light escapes upward and downward which makes your room look deeper and attractive without compromising upon the quality of light in the room so if you want to highlight any specific part of your living room then you should try such wall lights.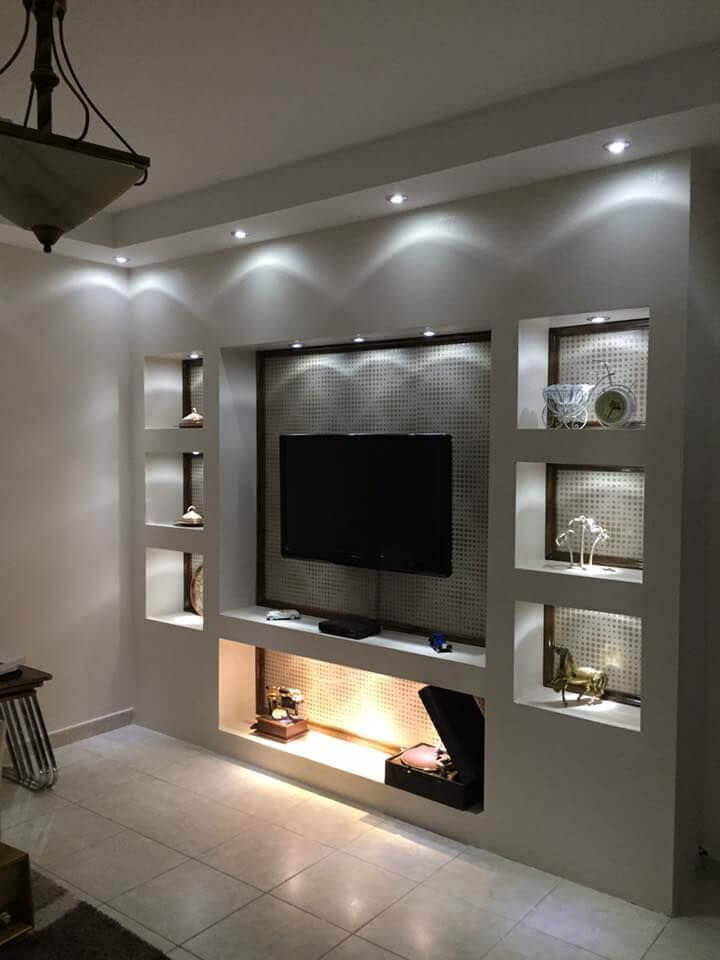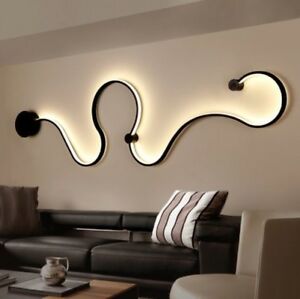 Wall Lamps:
Wall lamps are another form of modern lighting and their lampshade makes your living room the most attractive part of your home and these lamp lights are featured with many small holes which create the beautiful pattern of lights coming out from them.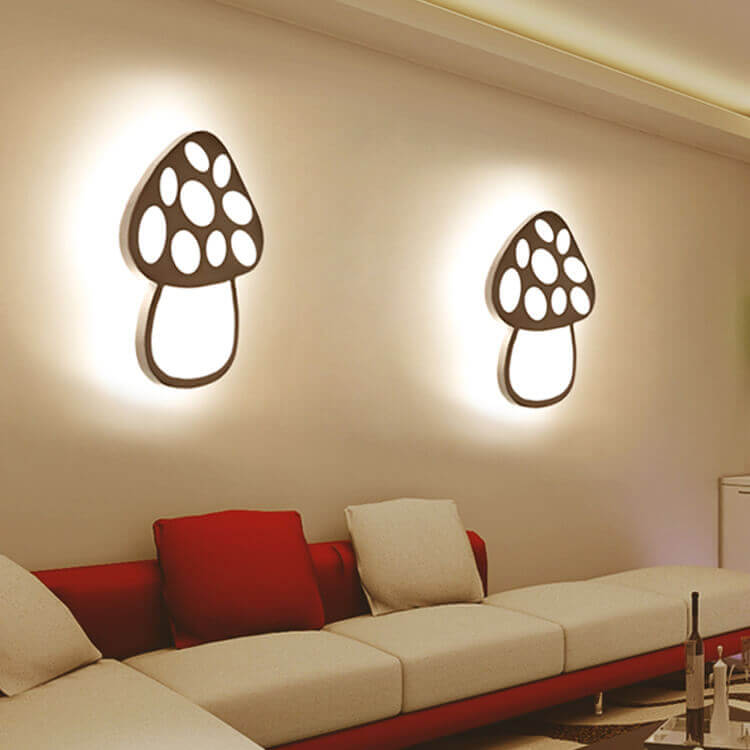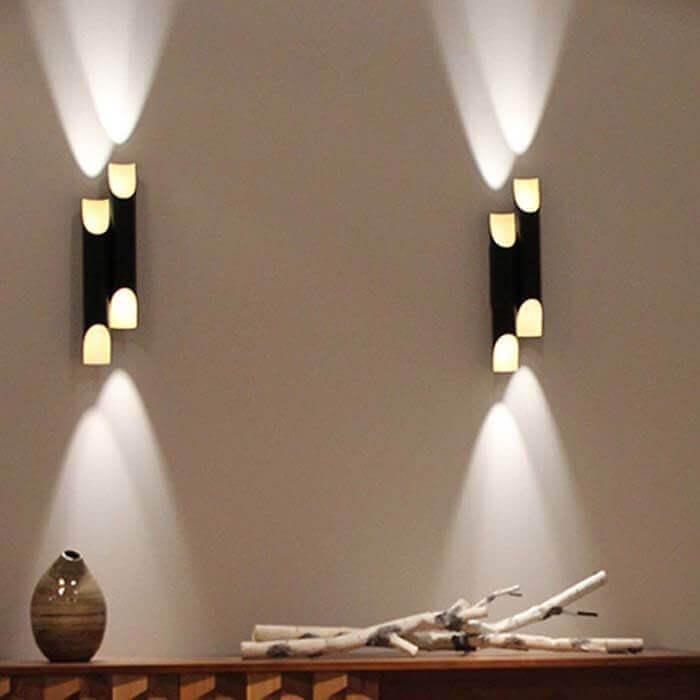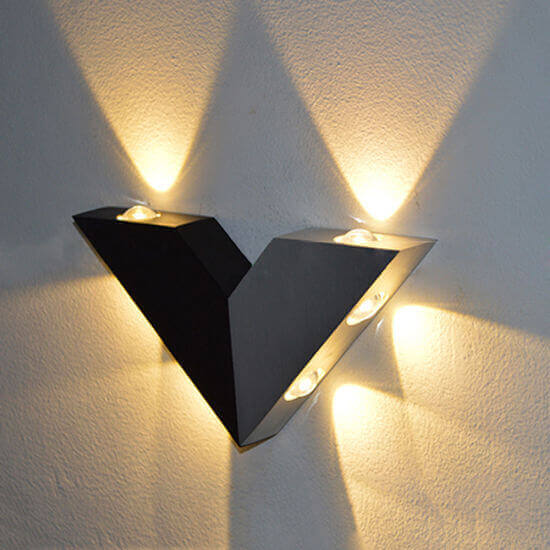 LED Wall Lights for Living Room:
LEDs are the best for making your living room brighter with the minimum number of lights so a modern-looking wooden wall light with LEDs will be a great option due to its unobtrusive design. The best thing about these LED wall lights is that they have a long life and you will get the same amount of light during your whole life.